Hello, steemians, and welcome to my page, eh!
I went for a 5 day camping adventure last weekend up in Keewenaw county in northernmost part of Upper Michigan. I ended up taking a fair amount of pictures while I was up there running around doing the tourist thing. For today's post, I'd like to show you the "snow pole" that's located next to the highway, U.S. 41 between Mohawk and Phoenix, Michigan.
Phoenix is located approximately 30 or so miles from Copper Harbor, which is almost at the tip of the Keewenaw peninsula.
The Keewenaw peninsula is well known for it's heavy snowfalls due to the lake effect from the winds blowing across Lake Superior. Keewenaw county keeps records of the monthly snowfall totals during the winter and if there is a new record snowfall total, it gets added to the snow pole.
This is an overall picture of the snow pole. The steemit picture uploader insists on displaying the picture sideways...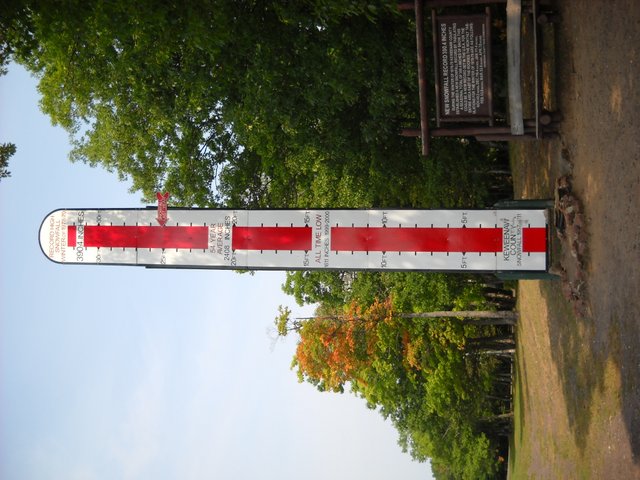 Here's a closer look at the sign that's with the snow pole.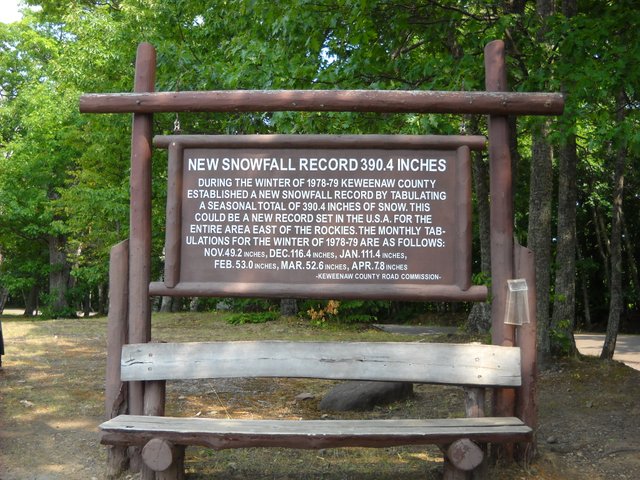 Here's a few close up pictures of the pole at various significant spots. The top of the pole.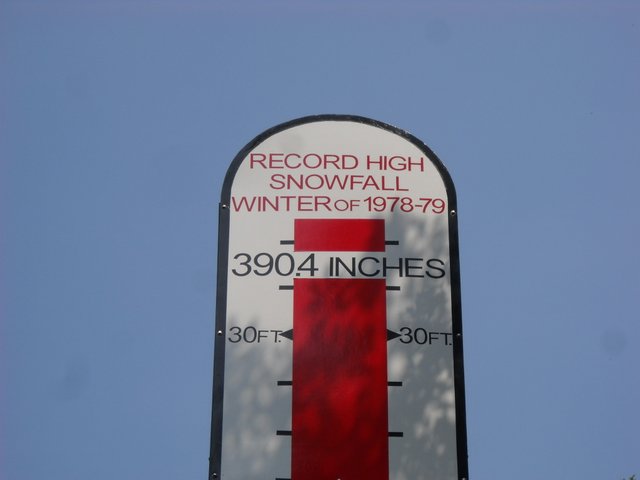 The all time low snowfall total.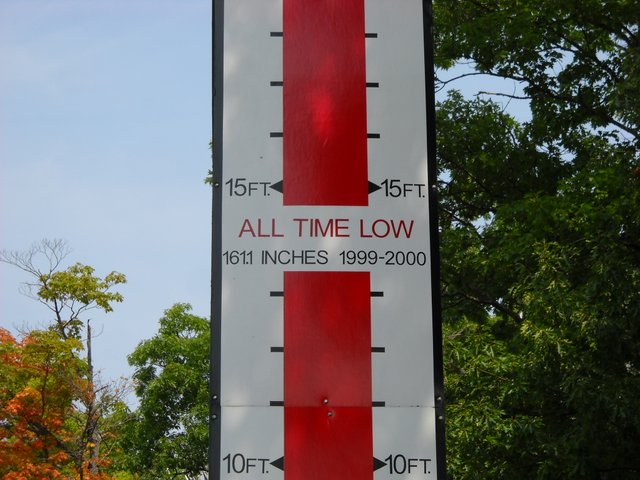 The 54 year average, since they've been keeping records for the snow pole.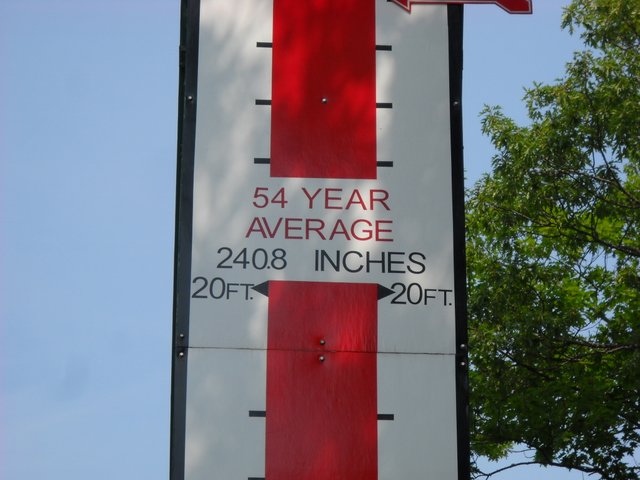 The bottom of the pole.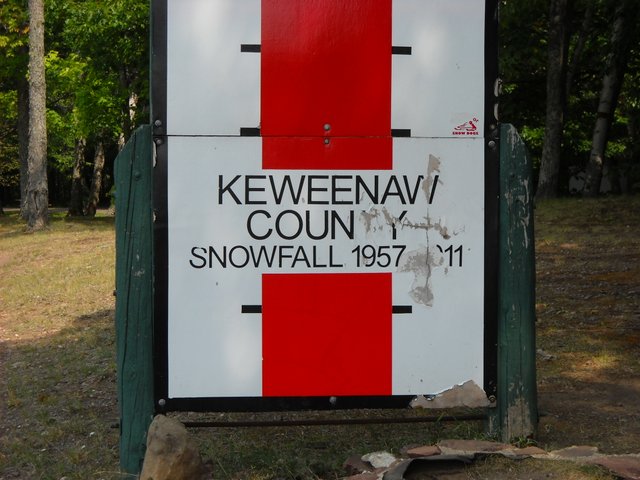 There's a lot of interesting things to see in Keewenaw county, I could spend all summer up there, just wandering around doing the tourist thing.
I'll have more pictures from my trip in my next post, so stay tuned, eh!
That's it for this post, I hope you found it interesting!


Thanks for stopping by my page and checking out my post, eh!
As always, feel free to leave a comment or a question if you would like.
May the Steem Force be with you!