When you travel to Helsinki, you expect to see the classical architecture, some cathedrals and beautiful Scandinavian nature. But what you don't expect to see is a weirdly-shaped extraterrestrial-looking something. At first, you might wonder what it actually is. Building? Sculpture? Maybe an exhibit? Until you find out that it's actually A CHAPEL.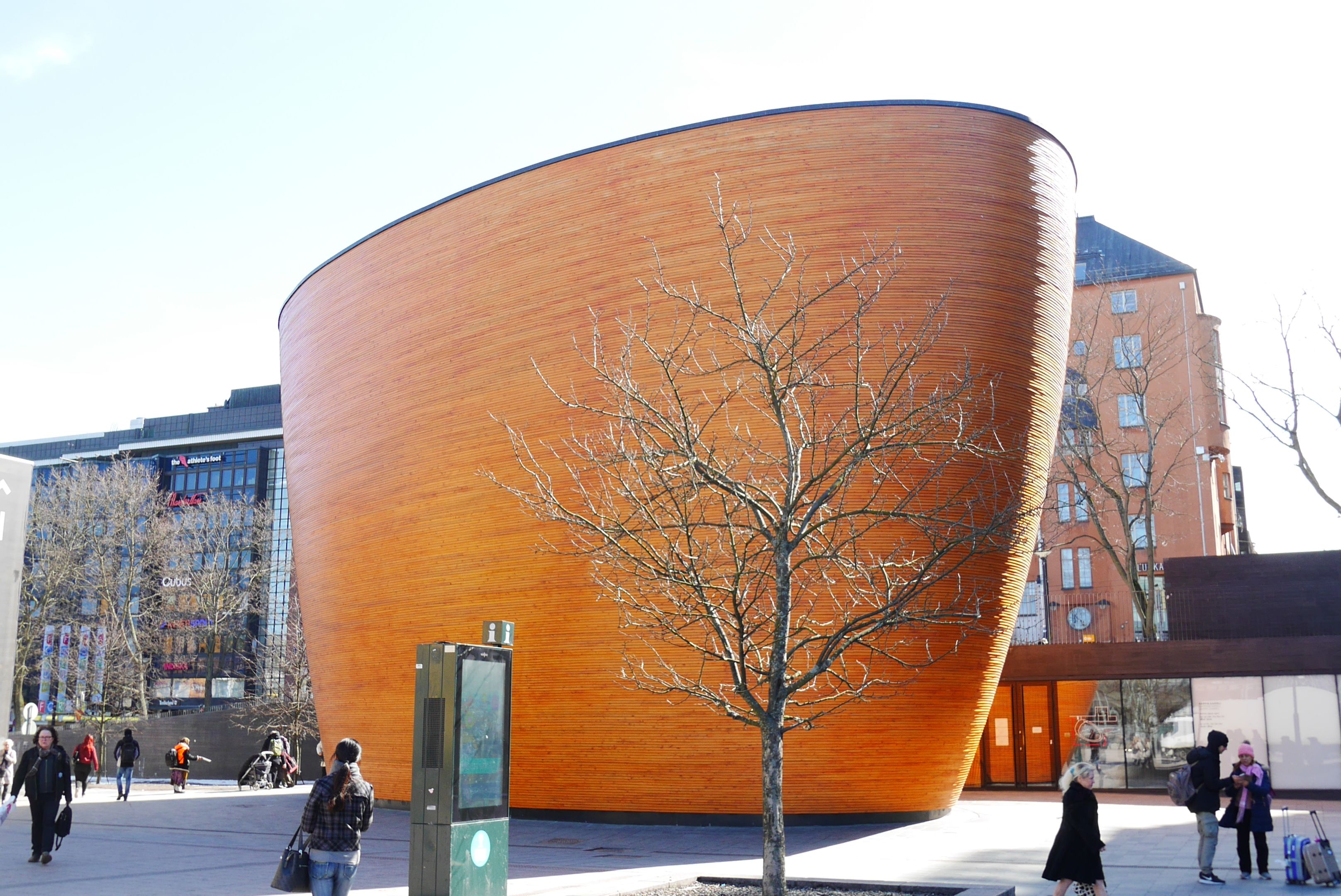 It looks for me like a huge boat or a cup. I have no idea why this design was chosen, but it looks stunning and eye-catching. It's made of wood and looks really cozy. So, we couldn't resist entering it! We were met by friendly workers of the chapel; they greeted us and showed the entrance for visitors.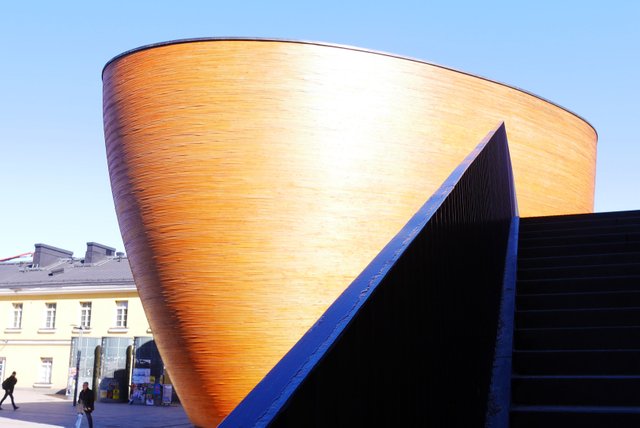 When we entered, we were impressed by the interior. Everything was made of wood, there were no sharp edges or excessive light. Everything looked so minimalistic! There were no icons or obvious attributes of Christianity. There was only one silver cross. And it was deadly silent in there. A couple of tourists were there as well. But no one dared to talk, or even whisper. The reason is that the acoustics of the building makes even your whispering sound too loud. Sometimes I felt that my breathing was too loud!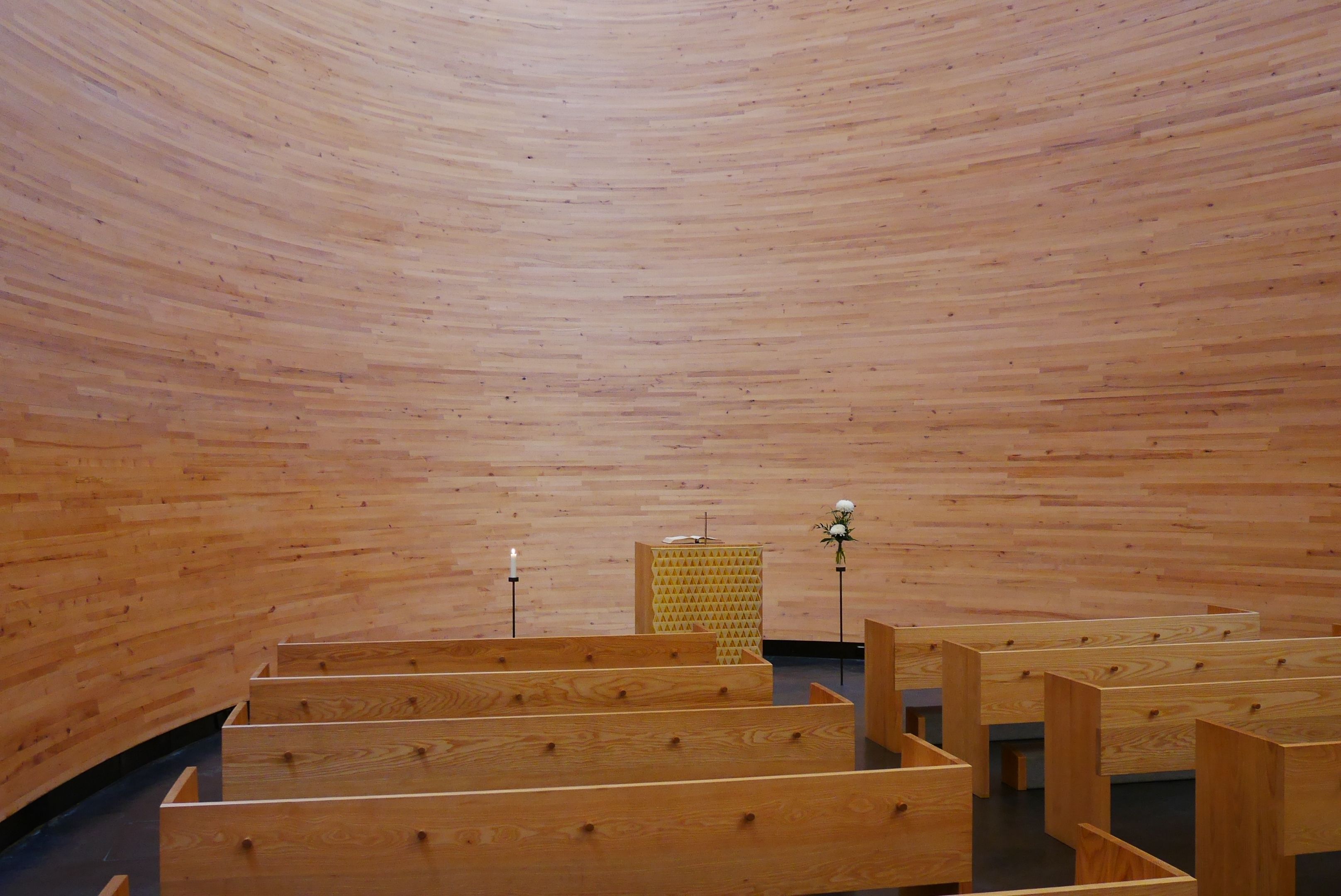 The chapel is egg-shaped inside; that makes you feel like you're hidden in an egg or a cocoon. I think that that is supposed to bring the inner feeling of peace and quiet, safety and protection. There are also a social service workers that can provide you psychological help. Many people who were thinking of committing suicide came here and received help. This is a great place that helps you to go through ordeals and gives you a chance to be hidden from stress and problems. Anyone can get isolated from the noise here and hear the inner voice and clear up their minds.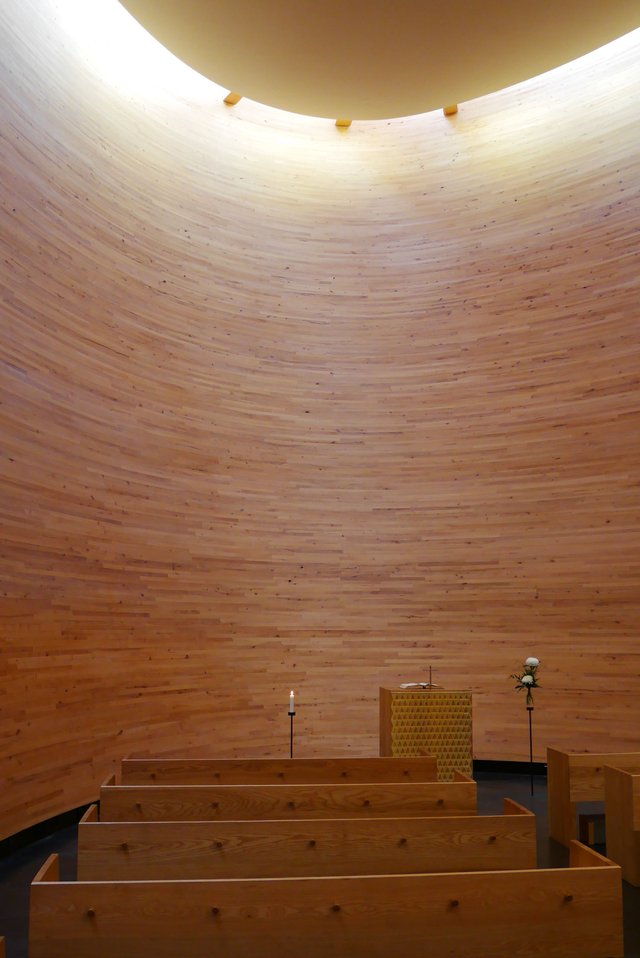 This is how my husband and I started the day in Helsinki, Finland. Peacefully and calmly. Deep in our thoughts.