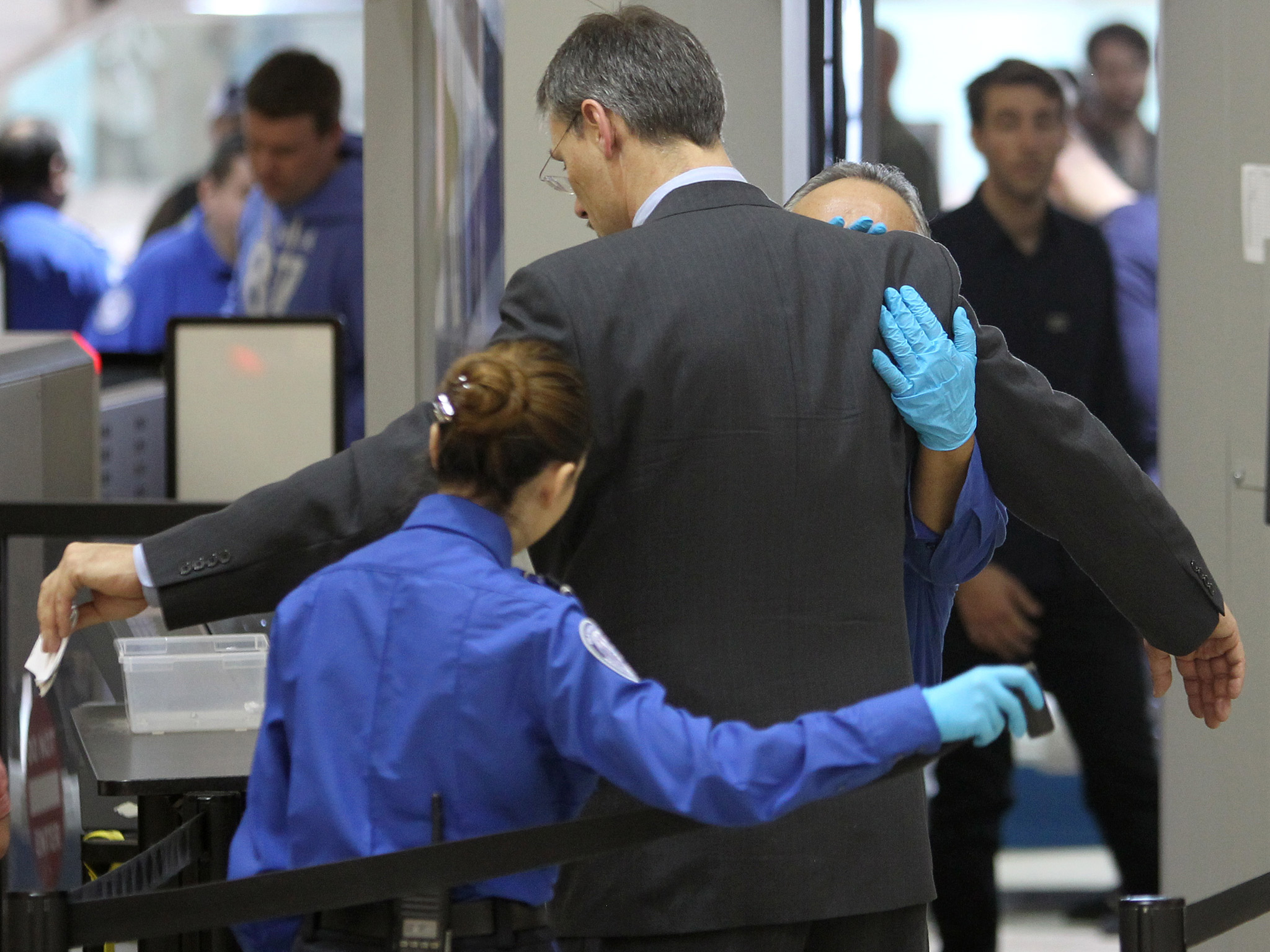 It appears new legislation is coming for those travelling into or out of the US and carrying cryptocurrencies. A new bill introduced by Senators Chuck Grassley and Dianne Feinstein titled 'Combating Money Laundering, Terrorist Financing, and Counterfeiting Act of 2017' has been introduced. If it becomes law, holders of digital assets and travelling abroad should take extreme precautions as to not have their digital assets seized and prepare to declare them.
Combating Money Laundering, Terrorist Financing, and Counterfeiting Act of 2017
Section 2 states:
Current law requires an individual transporting monetary instruments with an aggregate
value exceeding $10,000 into or out of the United States to file a report with Customs and Border
Protection. However, the law does not specify how to value a check for reporting purposes when
the dollar amount is left blank. Section 2 would make clear that monetary instruments with the
dollar amount left blank are to be valued in excess of $10,000 for reporting purposes, if the instrument is drawn on an account containing more than $10,000.
If you have travelled internationally recently, you most likely did not declared digital assets with Customs and Border Protection. Once this new bill becomes law, you could be in violation if your digital assets exceed the $10,000 limit. Failure to report can result in civil asset forfeiture procedures and your assets can be confiscated including stiff fines.
The Challenges For Travellers
This presents several unique challenges as bitcoin and many alt-coins are highly volatile. It is not uncommon for price fluctuations in bitcoin for example, to jump $200-$500 within a day or hours. Some alt-coins fluctuate even more! Let's assume you were to arrive 3 hours early at Heathrow Airport in London for a flight to JFK International in New York. At the time, you have 3.5 bitcoins in your hot wallet (3.5 BTC x 2588 = 9058). Now, after clearing security in London and then during your flight to New York the bitcoin price spikes $300 dollars per bitcoin. Now when you attempt to clear customs in the US the total value of your digital assets is now worth $10,108. If you do not declare your assets correctly, then you are subject to asset forfeiture and fines.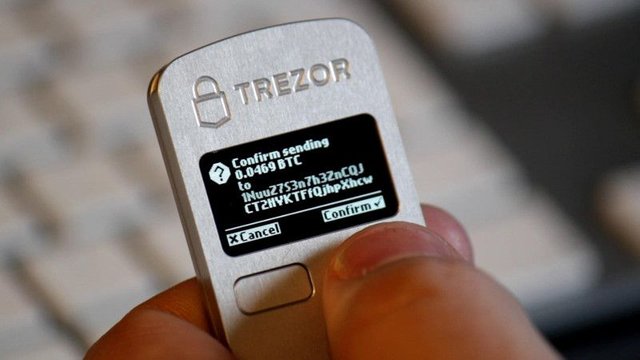 For those reading this and think they are safe using hardware wallets, you may need to think again. The bill also details the use of prepaid access devices and value cards which include your Trezor hardware wallet, as well as Xapo and other prepaid Visa cards such as WireX.
Section 13 states:
Certain monetary instruments, referred to in Department of the Treasury regulations as prepaid access devices, and often referred to as stored value cards, are increasingly becoming effective mediums for criminals to hide and move funds across the border because they are more easily concealable than cash, and they are not covered by reporting requirements. Section 13 would amend 31 U.S.C. § 5312 to include funds stored in a digital format within the definition of monetary instruments. This would effectively subject those devices to anti-money laundering reporting requirements under the Bank Secrecy Act, in cases where the value stored is above $10,000.
Section 13 would also mandate two reports: (1) a GAO report on the impact of the amendments on law enforcement and the prepaid access industry; and (2) a Department of Homeland Security/Customs and Border Protection report detailing a strategy to detect prepaid access devices and digital currency at border crossings and ports of entry.
Yup! You read that correctly. 'A strategy to detect prepaid access devices and digital currency at border crossings and ports of entry.'
Digital Devices On Flights
Another interesting recurring topic is the laptop and digital device ban that keeps being discussed in the media. To anyone paying attention, it appears that authorities are getting nervous with people travelling internationally with digital devices and now coupled with this new legislation will make it more inconvenient to move around with digital assets.
What I find most peculiar is that when using a prepaid bitcoin debit card such as Xapo or WireX, often times you need to upload identification to verify your address similar to Coinbase or other online exchanges. Also, Xapo and WireX both use Visa as the intermediary meaning all of your transactions are easily tracked. What difference does it make if you fly with a prepaid debit/credit card rather than just a regular credit card? It shouldn't matter, other than to make your life much more difficult and to frighten the population into avoid using such payment vehicles.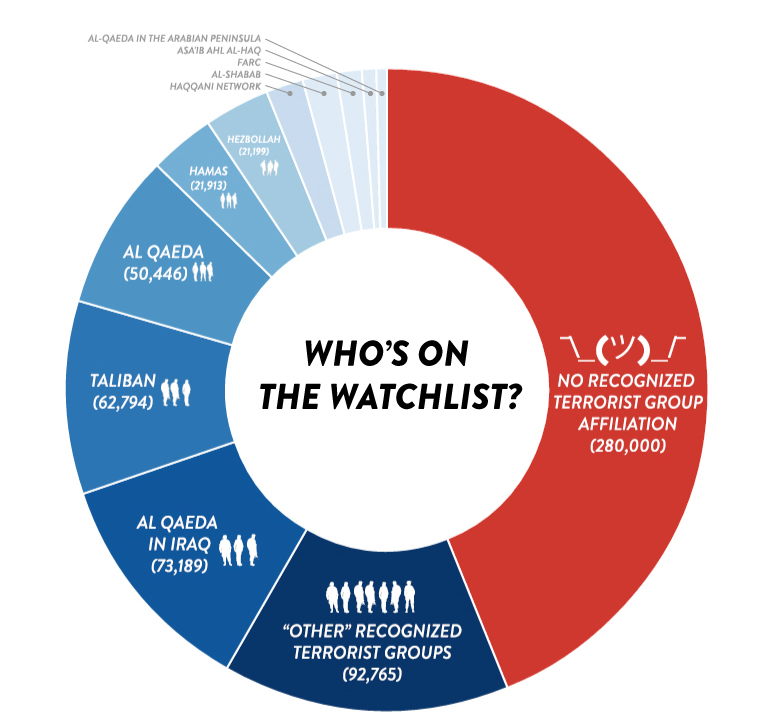 Yes there are still ways to move cryptocurrencies without hardware wallets or prepaid debit cards (eg. brainwallets) but it adds another layer of complexity and inconvenience that most don't understand or won't follow. If you are carrying hardware wallets or bitcoin debit cards you may want to refrain from doing so once this law comes into affect. My suspicion is that if you are searched, or your devices are detected passing through security, you risk being placed on a special watch list and flagged for all future travel or just simply harassed. It would also not surprise me to see this information passed onto other agencies such as the IRS which believe that your wealth somehow belongs to them. With the highly fluctuating price of these digital currencies it could make for an easy government heist if you aren't careful, since many users in this space have several cryptocurrencies and not just bitcoin on their hardware wallets. Keeping track of the value of these fluctuating digital tokens won't be an easy task.
Perhaps I will write another article on how I intend to protect myself the next time I travel and what you can do to protect your bitcoin and your wealth while travelling internationally. I've always been a proponent of cold storage paper wallets and I can state here, right now, I will never travel with any type of hardware wallet that is recognizable at any port of entry.
Please comment and share your views and if you are interested in learning what I intend to do going forward.
Cheers!