It's such a blessing to have everything you are thriving for in only 1h drive from home.
The weather is nice - let's go somewhere!
This weekend I headed to 78m high Savica Waterfall, but more about it later: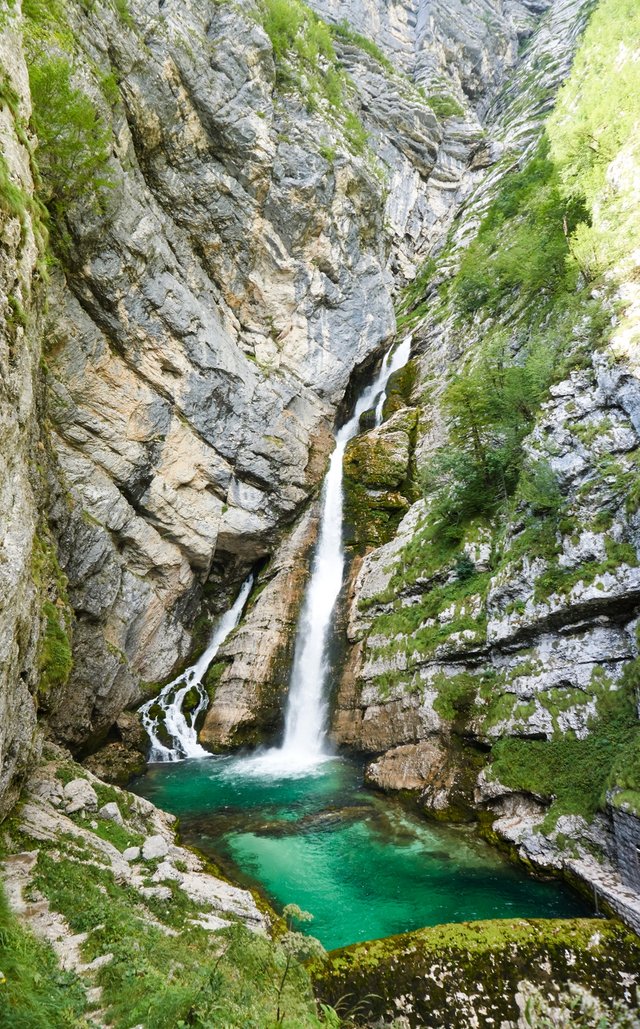 24mm equivalent
Getting there:
---
There are two options, 1.5h drive via Bled Lake or a bit over 2h via Skofja Loka, middle of nowhere and Bohinjska Bistrica.
I've decided to use the backroad: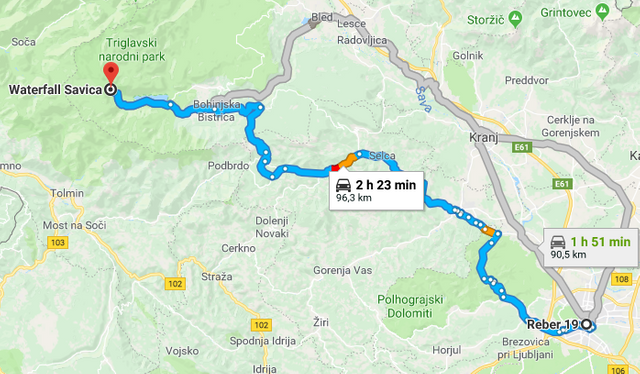 And it payed-off when I saw the mythical town Železniki. It's mythical for every STEM student in Yugoslavia because measuring devices were built in "Tehtnica Zelezniki".
Ahead lay something even better, when the road twisted from Petrovo Brdo (hill) to, well, higher hill.
There are many serious road cyclists, probably riding towards Most na Soči.
Here is the view at Zgornja Sorca: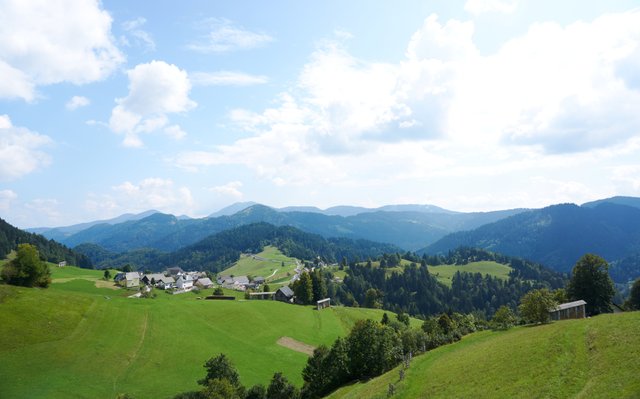 After a while, I finally came to Savica. Three Euros for me, 3 for Alfa...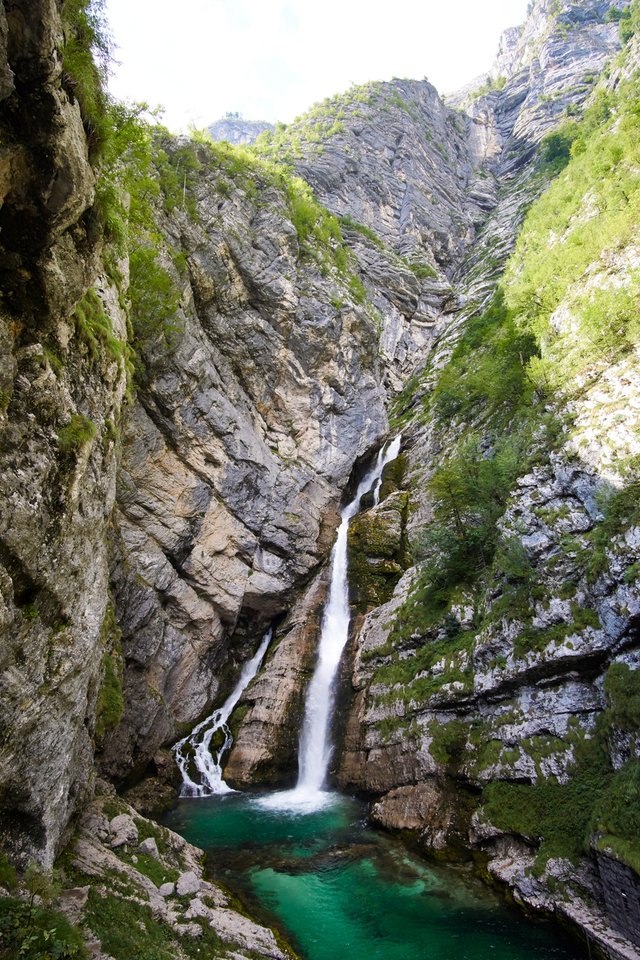 My next stop was Vogel.
You should take a ride in a cable car, that provides a magnificent view (16 Eur 1-way, 20 Eur return ticket, 29 Eur with included lunch):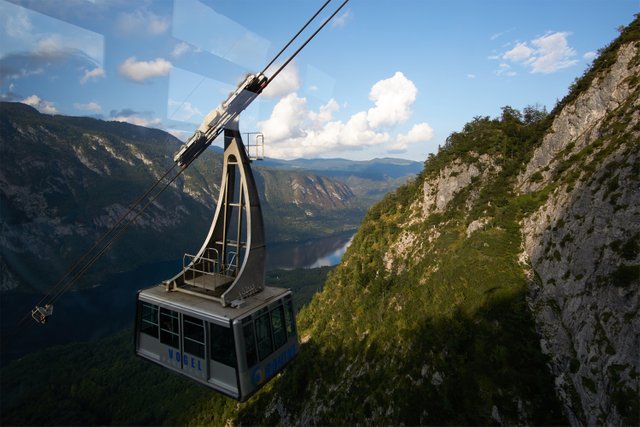 @suesa , don't watch :)
Worth it!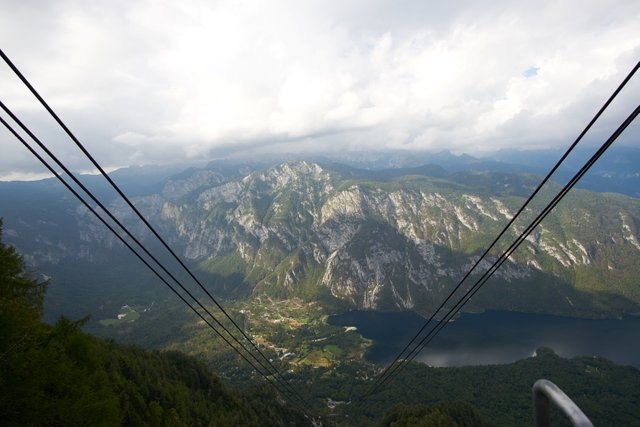 The Sun started to fall down and it was time to go to Ribičev Laz: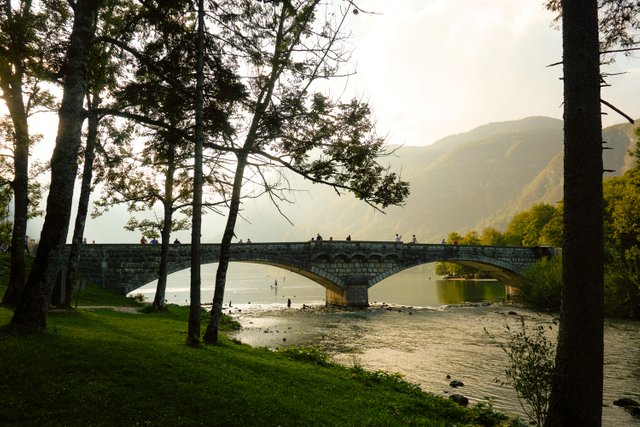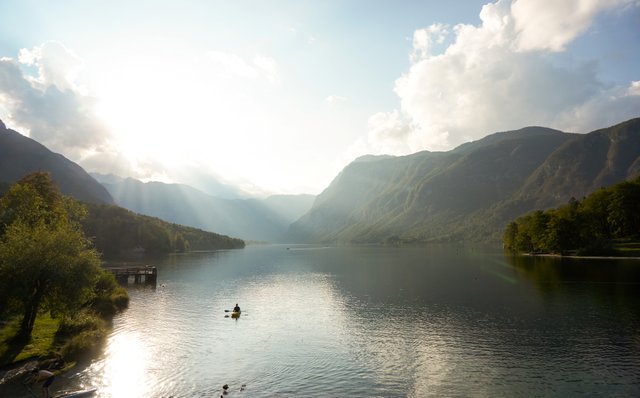 No time to waste, I need to go to Bled Lake and climb Ojstrica...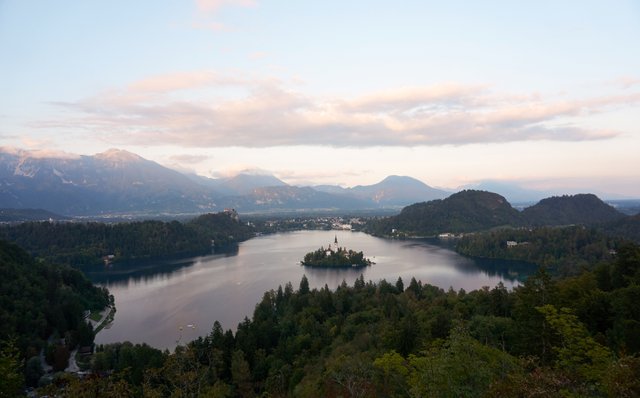 @ruth-girl , maybe this view is even better than the view from the Castle
Ok, the sun is down, it's time for Blejska kremšnita, local sweet delicacy.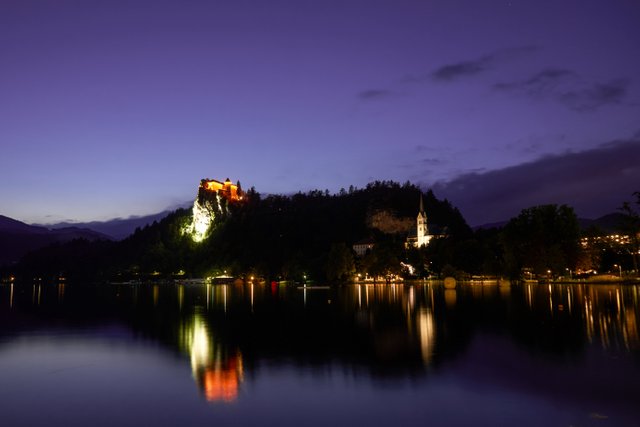 45 min later, I came home.
What a day, what a views...
[//]:# (!steemitworldmap 46.221372 lat 14.016381 long Weekend in Slovenia *(Savica, Vogel, Bohinj, Ojstrica, Bled) d3scr)
[//]:# (!steemitworldmap 46.291926 lat 13.797268 long Weekend in Slovenia *(Savica, Vogel, Bohinj, Ojstrica, Bled) d3scr)
[//]:# (!steemitworldmap 46.264056 lat 13.839450 long Weekend in Slovenia *(Savica, Vogel, Bohinj, Ojstrica, Bled) d3scr)
[//]:# (!steemitworldmap 46.278295 lat 13.886829 long Weekend in Slovenia *(Savica, Vogel, Bohinj, Ojstrica, Bled) d3scr)
[//]:# (!steemitworldmap 46.359754 lat 14.078653 long Weekend in Slovenia *(Savica, Vogel, Bohinj, Ojstrica, Bled) d3scr)