Hej, Steemians!
I'm a newbie here.
My name is Ailene.
I was born and raised in the Philippines and now living in Belgium.
I grew up with a good band with my family. They are my friends and my biggest fan.
I'm easy and approachable person. I like laughing a lot and that makes me wanted to be surrounded with positive people and good vibes. Music makes me happy as well. It's my therapy whenever I feel low. I'm singing and pairing it with a dance. I like a little bit of everything from jazz to rock, minus the metal... i tried. I like going to concerts and just lose myself in there. Just like going to entertainment park; rollercoasters to shout my lungs out! Liberating!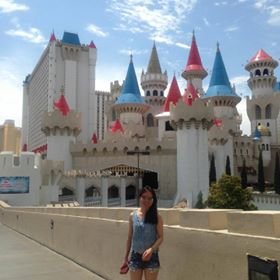 As for food mmmmm.. i eat mostly everything. I try foods that looks, smells, feel, taste different than what i used to. And if my tastebuds doesn't like it, well atleast i know how they taste. Now and then i'm challenging myself to eat healthier meal. Greeny leafy detox thing. I'm not a kitchen princess and Its not easy to keep up.But hey, Im trying. Clear gut clear mind.
I love travelling whenever I and my wallet permits. Ha! And still I will call myself lucky. I have seen and experienced some beautiful parts of the world. Its exhausting yet all worth it when you reached the destination. It teaches me and changes me on how i look at things. I guess I'm not the same person as when i left.
I'm planning more places to see and share my adventures with you.
So , See you soon!
xoxo