Let's fly away to Bologna!
Hello steemians!
Happy day! I woke up missing Italy, so I thought my next posts should be about some of the wonderful cities I visited in Italy. Today I am writing about Bologna, a city in the Emilia Romagna region, totally undervalued one, it's in the shadow of Florence. I visited Bologna last summer, even if our goal destination was Florence, but we landed here because it was cheaper than flying directly to Florence, but little did we know we will fall in love with this place.
It's also a good choice if you are planning to visit Venice, there are cheap trains. We arrived around 21:00 and took a taxi to our accommodation. It was a perfect B&B, located in the city center. We were short on time so we decided also to discover Bologna by night because the next day on the evening we had our train to Florence. Even if we were pretty tired, after a working day, we did not regret our choice. We discovered a vibrant and young city.
After rumbling down unknown streets of Bologna for two hours we decided is the time to call the night off! We slept pretty well even if the temperature was hot, at night there were 30 Celsius degree…
Next morning, we woke up pretty early, but with a lot of energy, we took our Italian breakfast at a cafe near our place, we drank our latte macchiato and we were ready to go.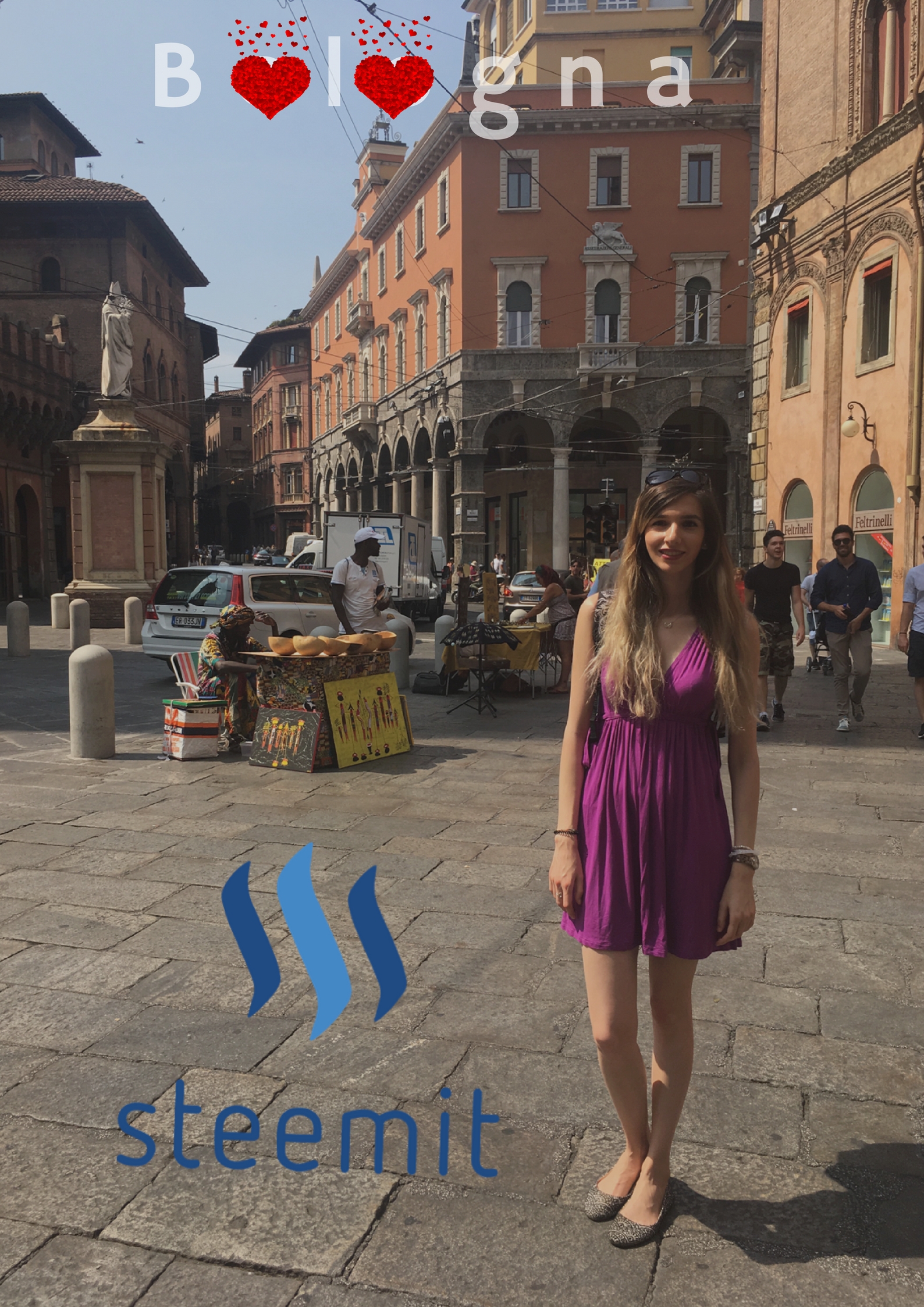 While in Bologna you can't miss this square, Piazza Maggiore, where you have the possibility to visit a stunning and huge cathedral, The Basilica of San Petronio. Here are the relics of San Petronio. The construction of the basilica started in the 14th century but it was finalized in 1663. It so impressive both in exterior and interior, it's a must see during your trip here. The cathedral still keeps organs from 15th century. Unfortunately, there was no musical show at that moment.
Basilica San Pietro by night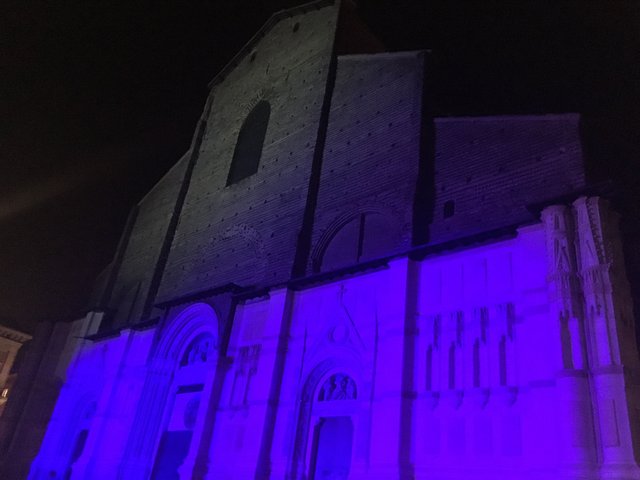 Basilica San Pietro by day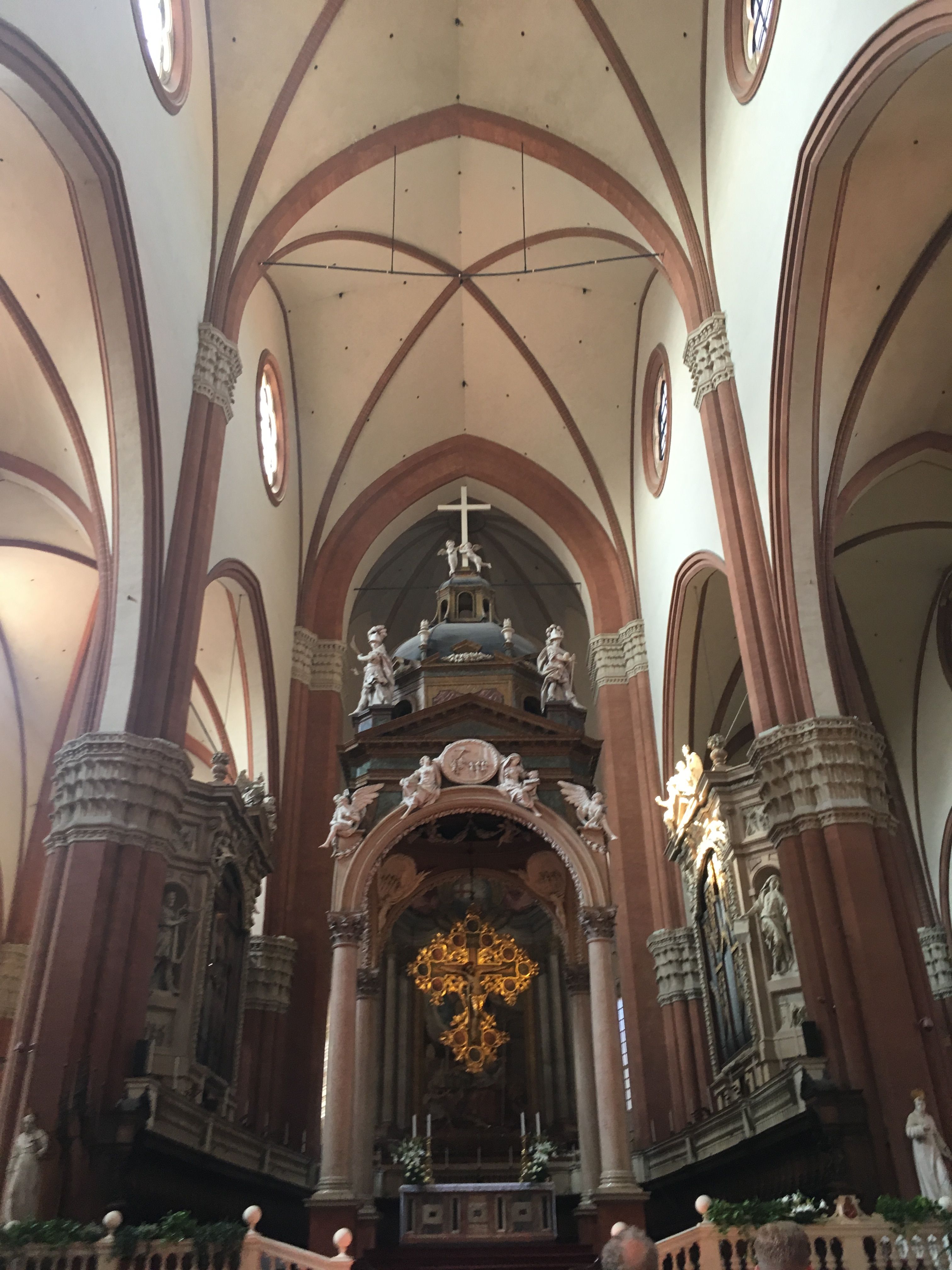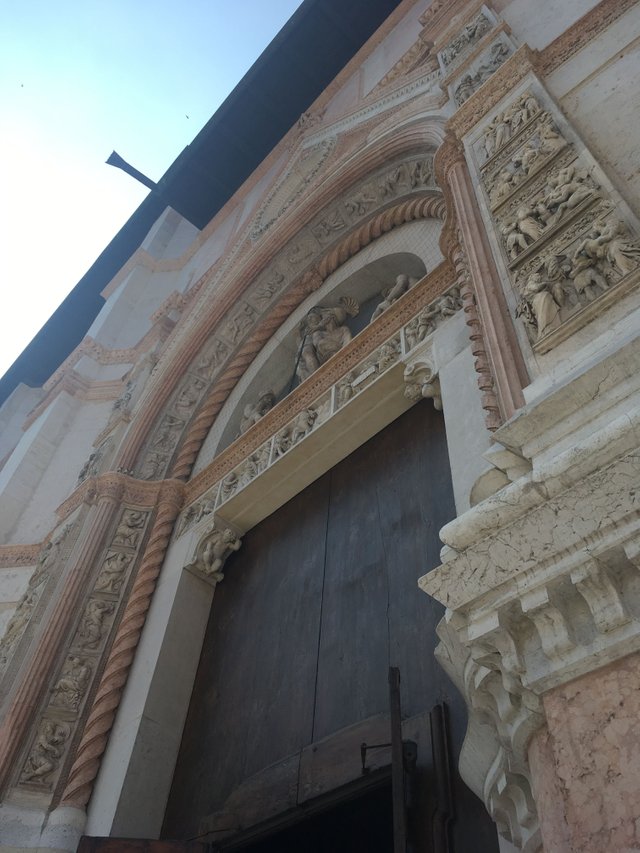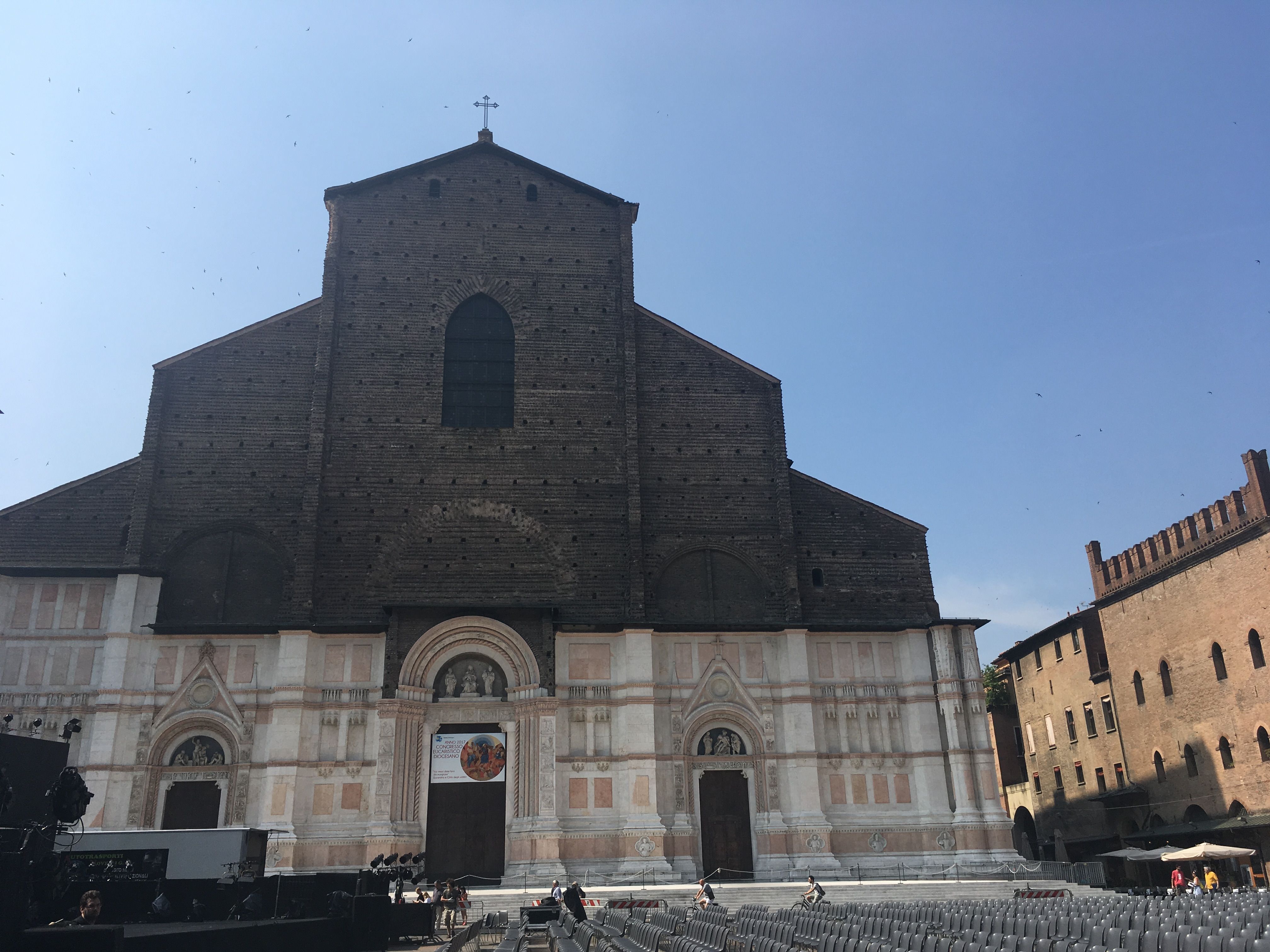 Statues in the city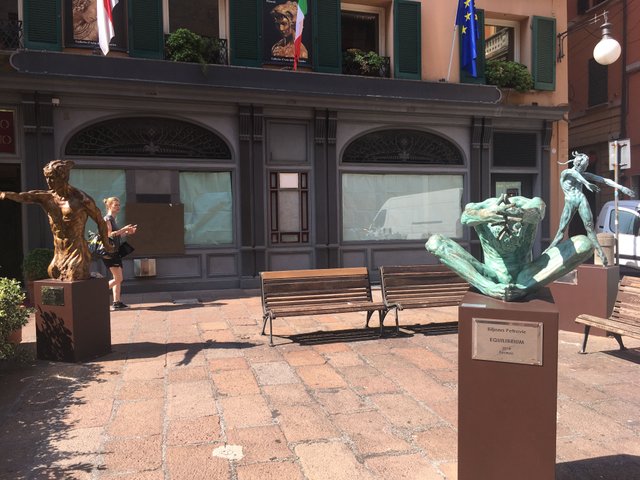 Piazza Maggiore was created more than 700 years ago and it's still the core of the city, it's not so changed from the original version. Unfortunately one of the main attraction located in this square, Neptune's Fountain was under renovation, but now I think you are able to see it, so please share some pictures. It is created by one of the best sculptors, Giovanni da Bologna in the 16th century. Here is the Palazzo del Podesta it was designed in 1200 and it's the oldest of the buildings in the square.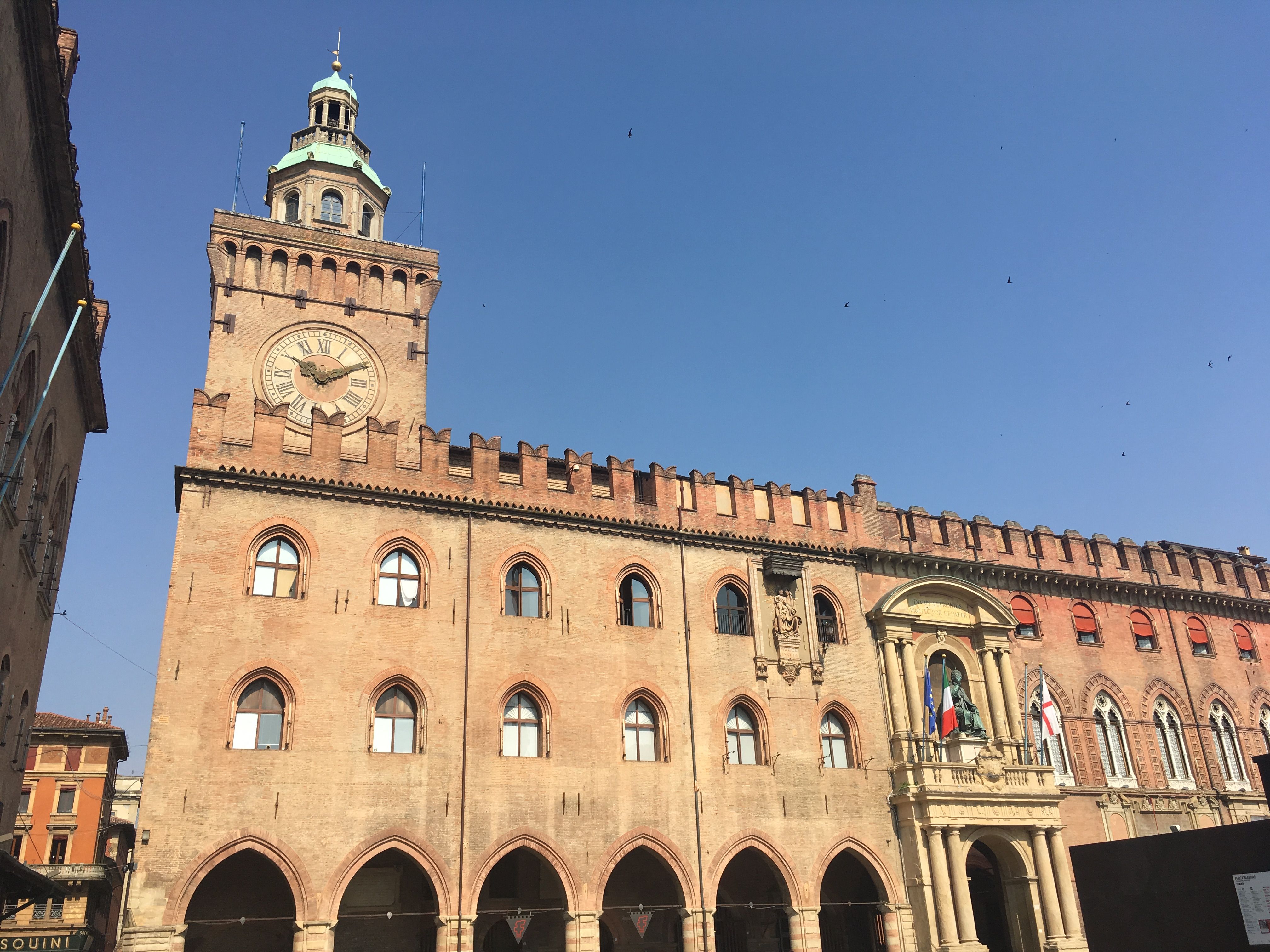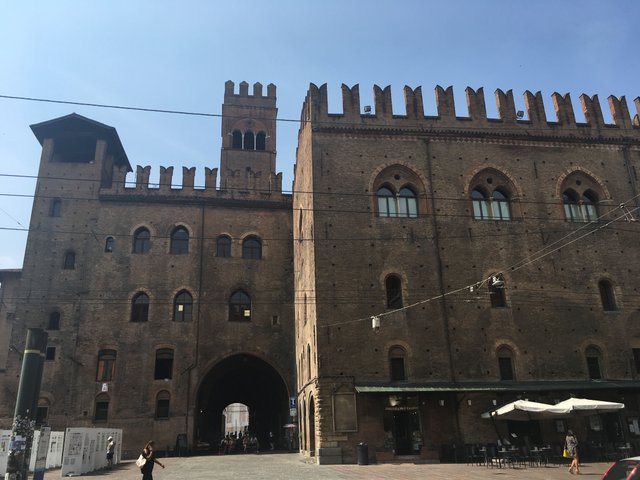 You can easily walk in Bologna old center or if you have time you can definitely rent a bike.
Italians have the most beautiful cathedrals I ever seen, the cathedral are like art museums. While visiting Bologna you should not miss Santa Maria della Vita, built in 12th century, unfortunately I didn't took a picture there.
If you thought only Pisa has its leaning tower, you were wrong. In Bologna you have the chance to visit Le due Torri, these two towers are located in the Porta Ravegnana Square. You can also visit it and see the city from the above, unfortunately we didn't have time to visit it, but the views must be incredible. These towers are built in the 11th century by the Asinelli family.
The towers by night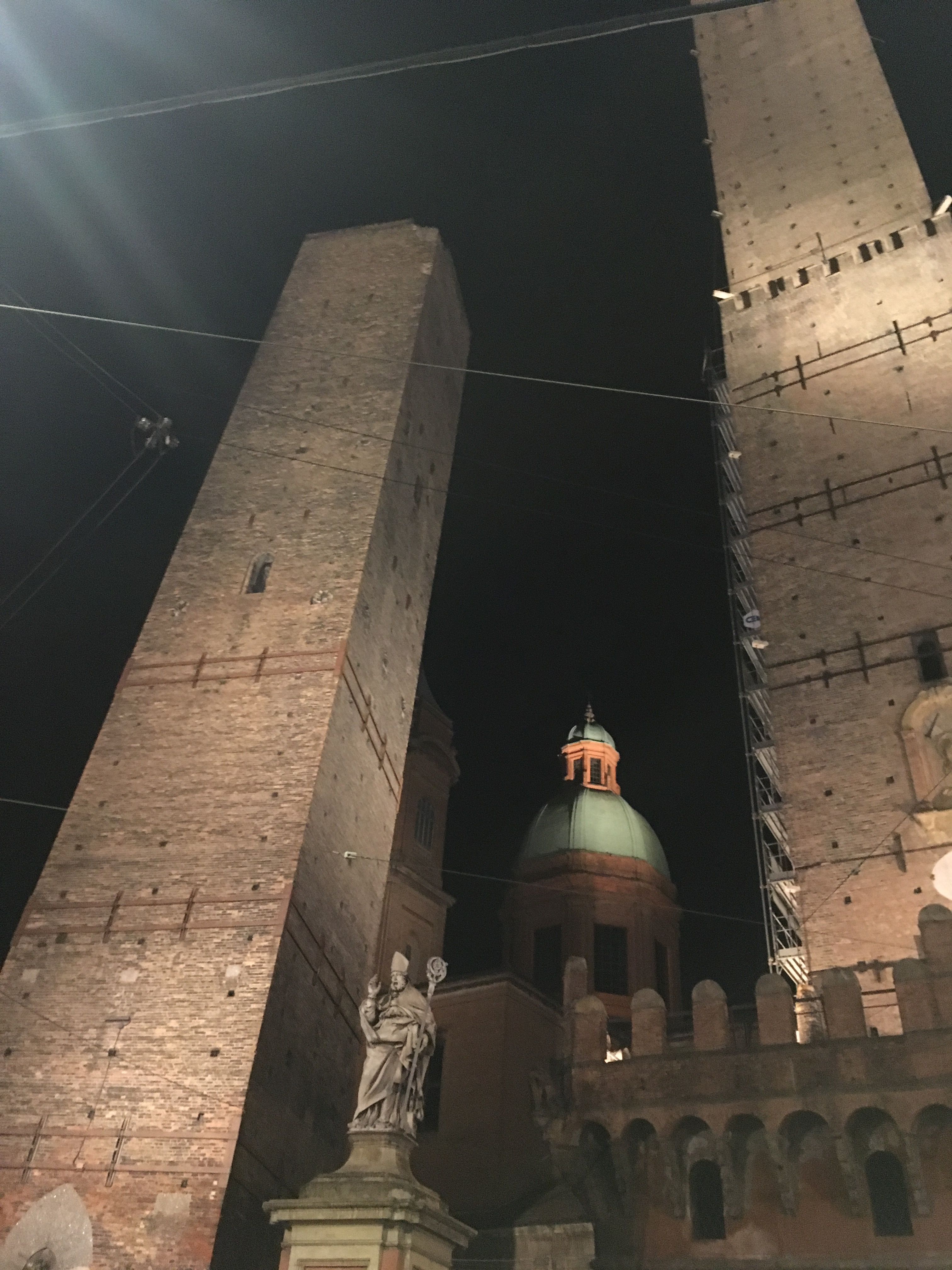 Towers by day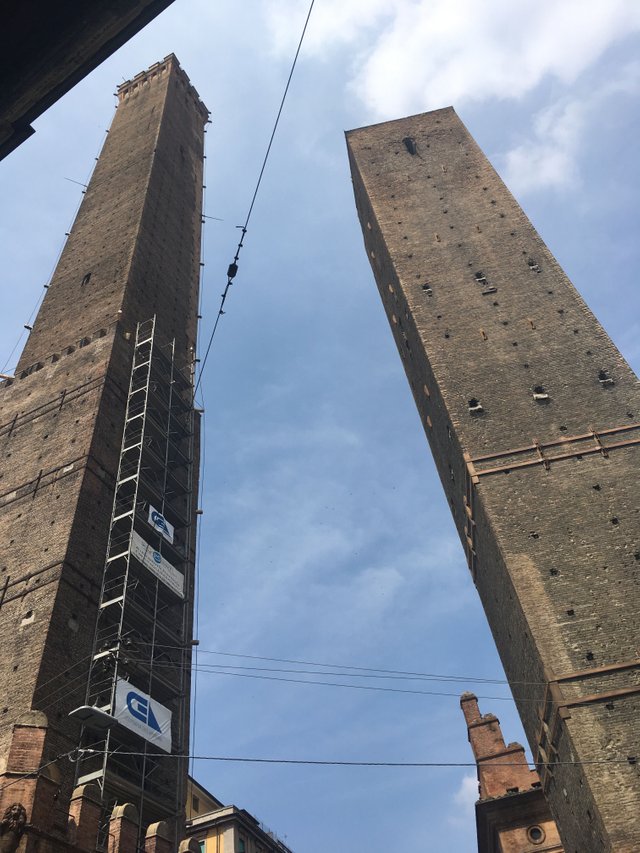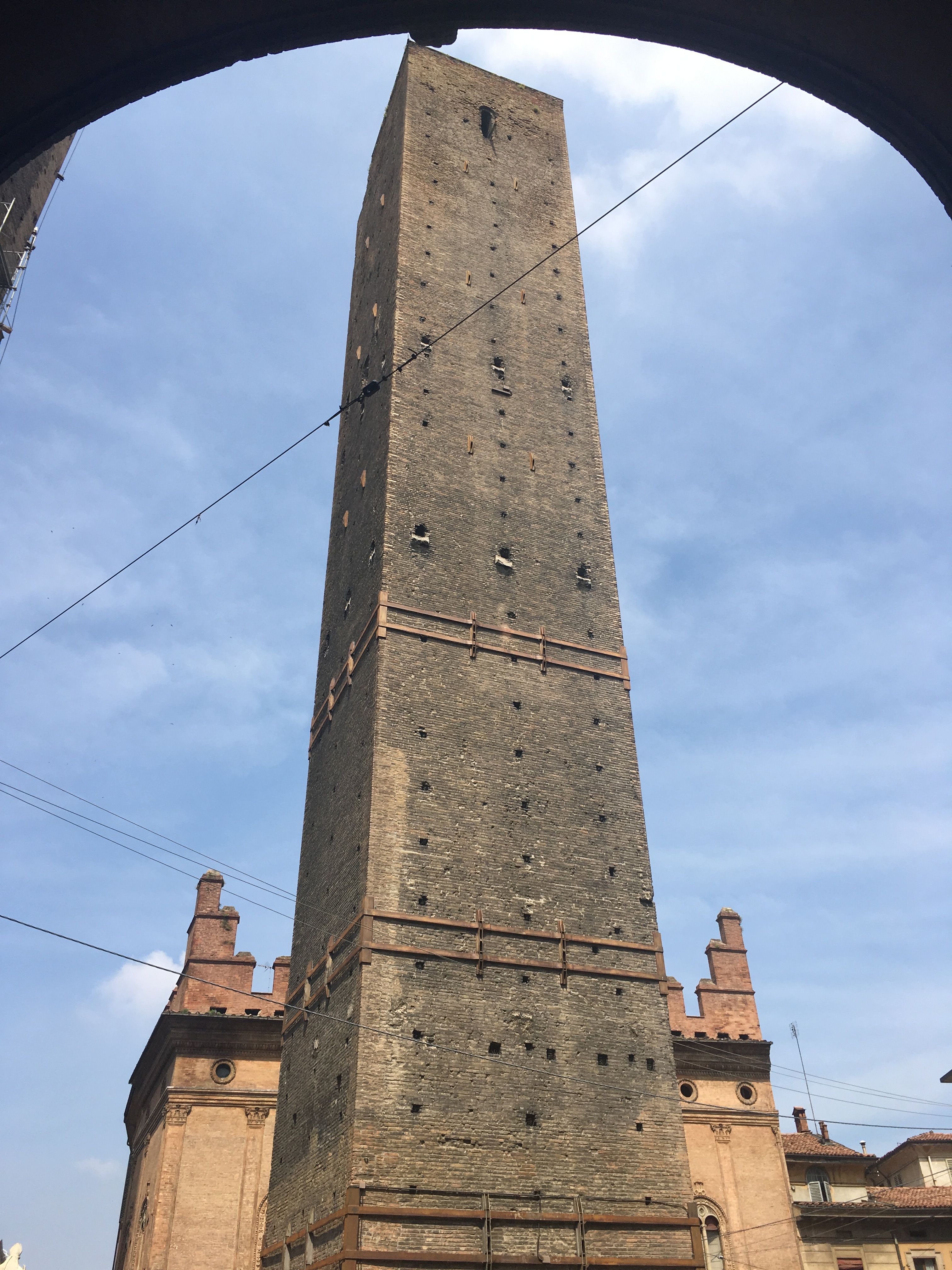 Because there was a strike on trains we spent a part of our time to Parco della Montagnola, the oldest park in the city. It's a cute park, but it's also full of refugees, who are begging for money, so if you are short on time you can miss it, you can spend more time and money doing some shopping.
Entry of the park of Montagnola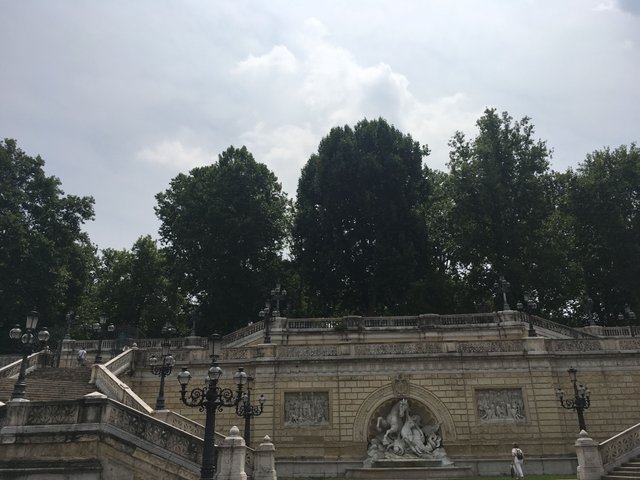 The beautiful fountain of Pincio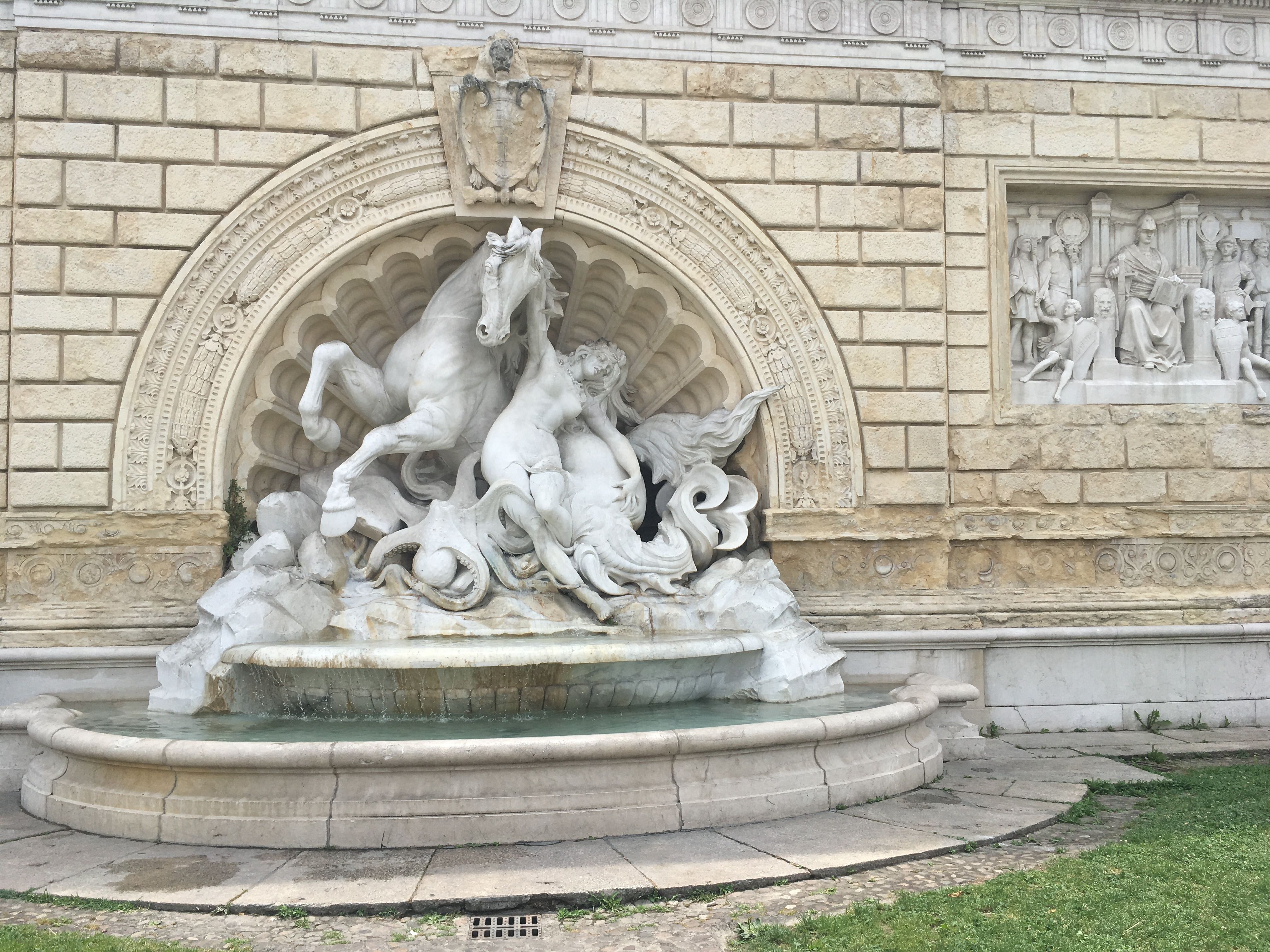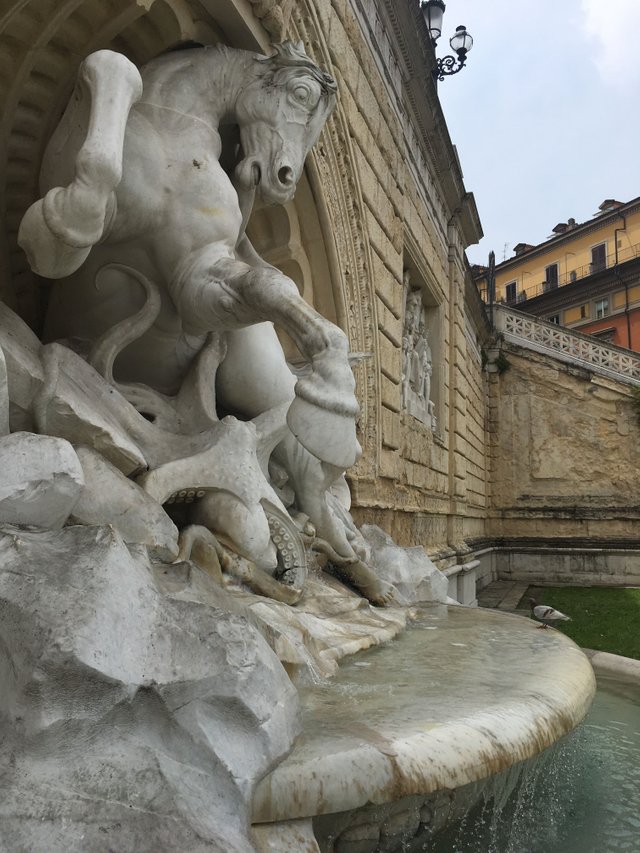 You should throw a penny if you want to return in this place.
La dolce vita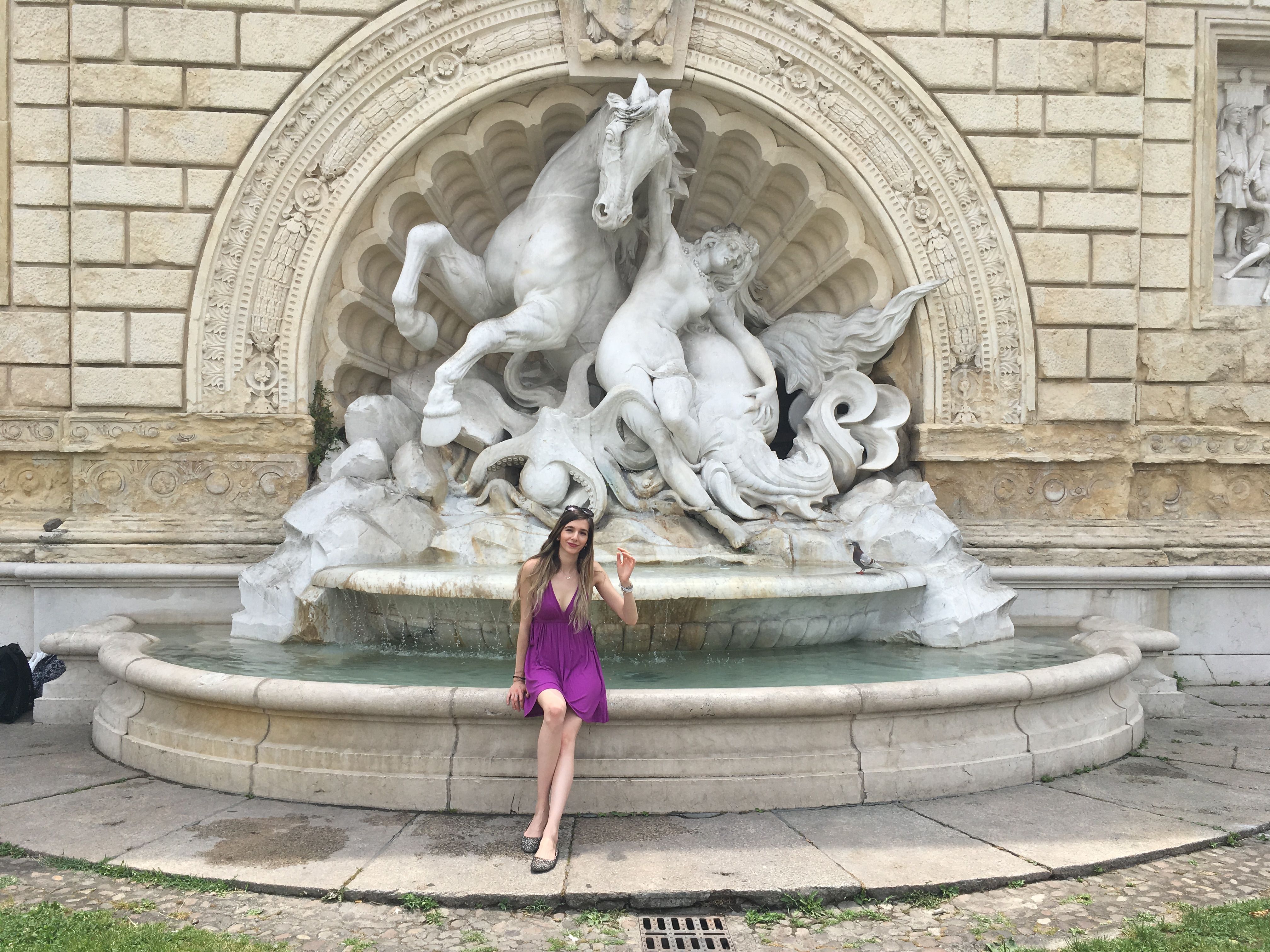 On weekends there is a market from where you can buy some cheap items, I bought a yellow dress with 5 euro. :D
It's a student city, the University of Bologna which was established in 1088,it is one of the most prestigious and known in the whole Europe.
Beside the Bolognese pasta, the city its known for its porticoes, which makes Bologna a one of a kind city, also was nominated as a UNESCO World Heritage. I found this porticos super useful because you can avoid the rain or the sun without having an umbrella.
Porticoes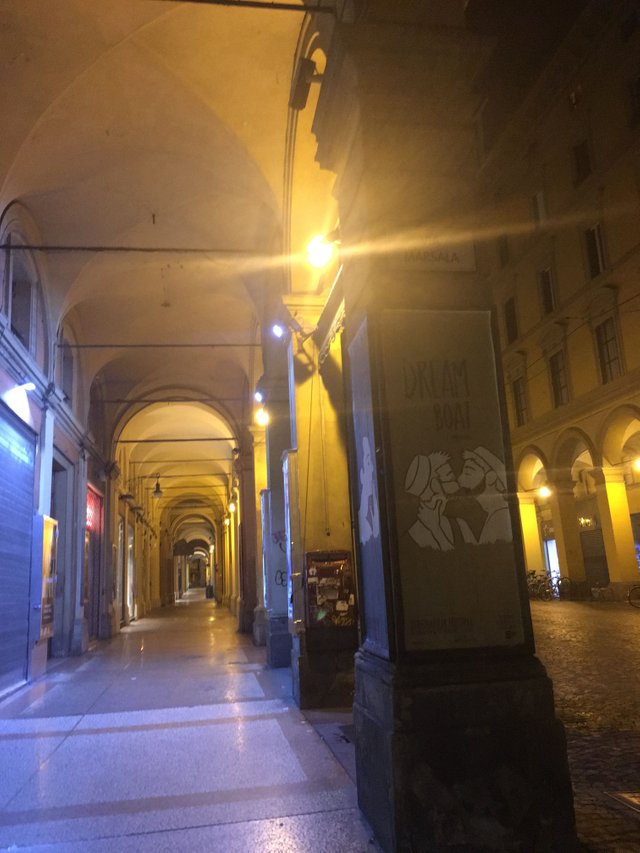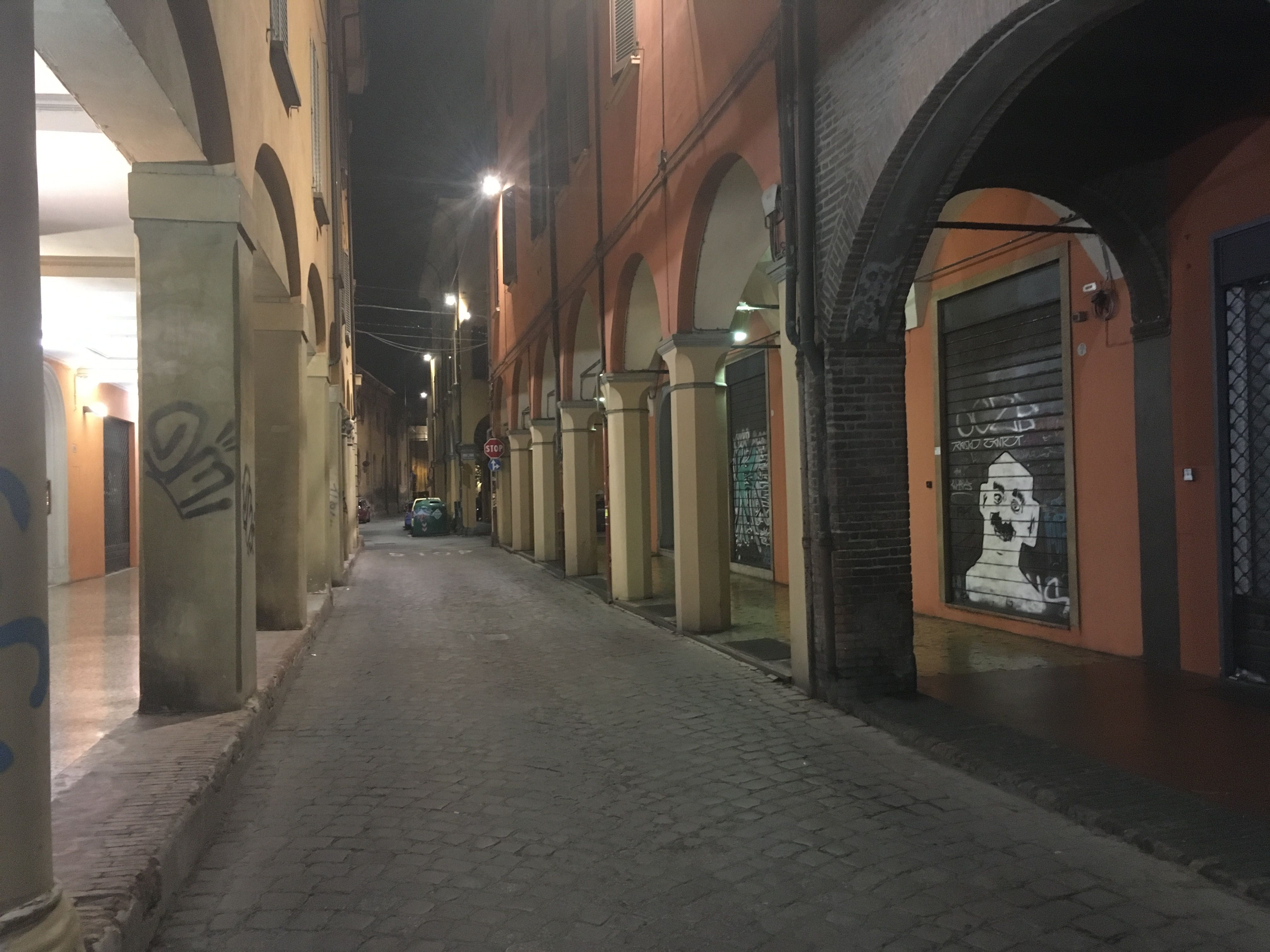 More porticoes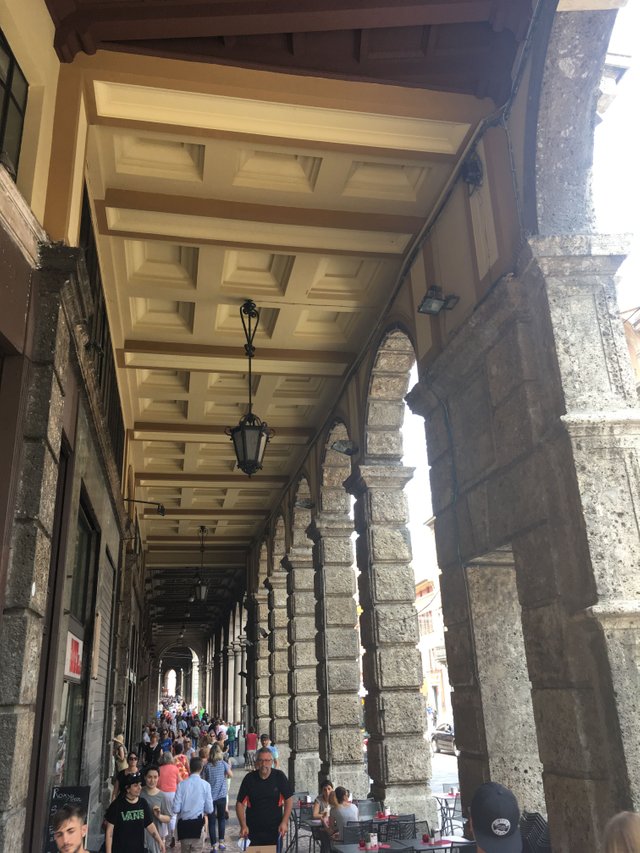 Italy it's a safe place, there were 0 terrorist incidents until now and in Bologna were a lot of soldiers on the streets, so we felt safe.
We googled the train schedule, but unfortunately, we weren't able to leave so I ate an excellent gelato at a Gelateria next to train station. Every time when I visit Italy I eat their tasty gelato even if outside it's winter, it simply doesn't matter. As I already mentioned there was 4 hoursg strike, so we walked a lot and after that, we rested a bit in the park, until the whole situation was back to normal.
There is a lot to see here and I look forward to my next visit, actually I have an opportunity to visit it again on April, but I have other trips in pending, so I will have to decide.


Why to visit this city:
Architecture
Art
Food – Bologna aka the capital of Italian food
Gelato
How to get from the airport to the city:
Has only one airport, Bologna Guglielmo Marconi Airport, located super close to the city.
You can choose one of the options below:
Aerobus
Taxi, but it's affordable only if you are more than 3 persons.
Accommodation:
You can find a lot of B&B, hotels and the prices are really acceptable.
Room view by night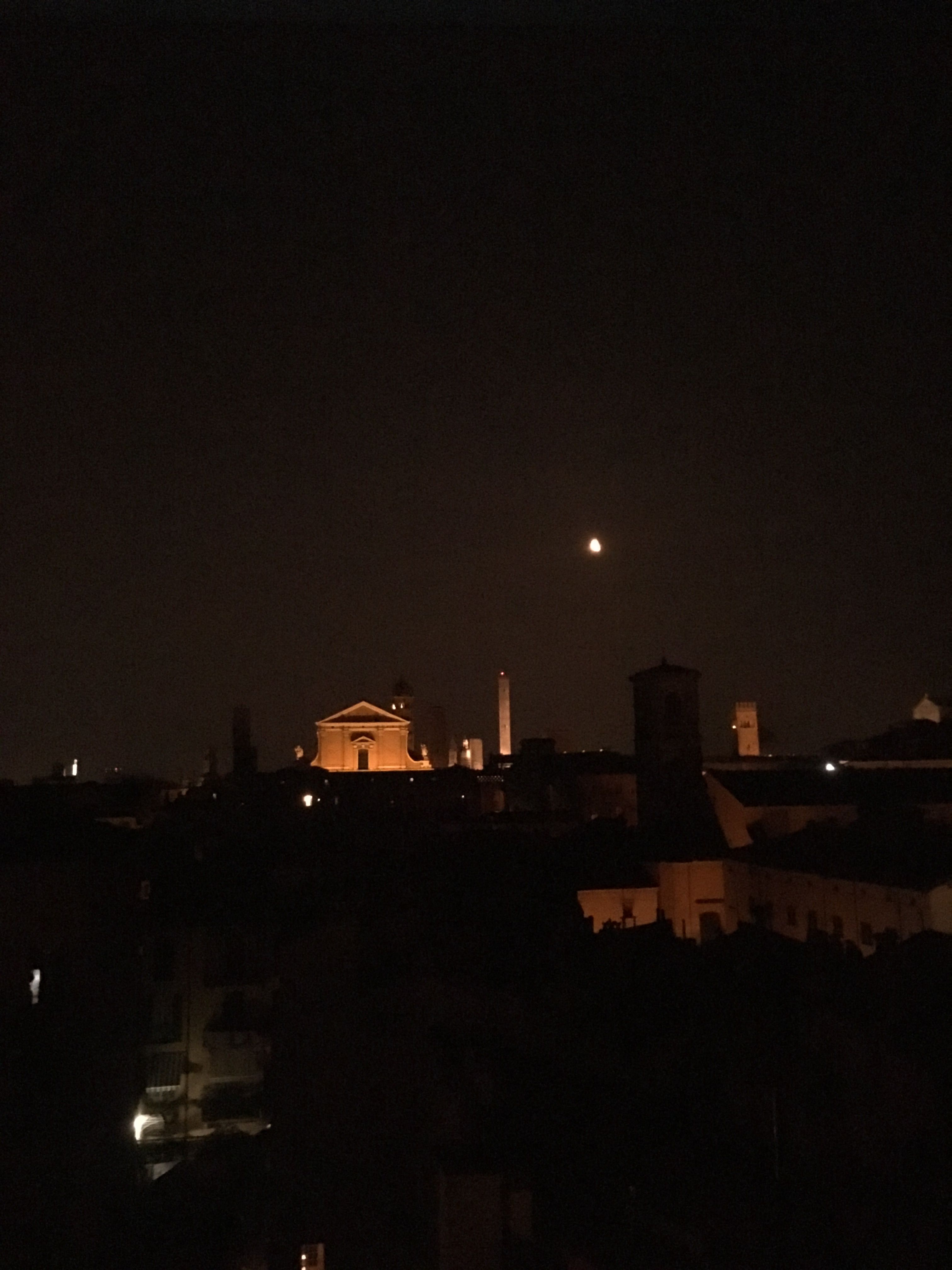 Room view by day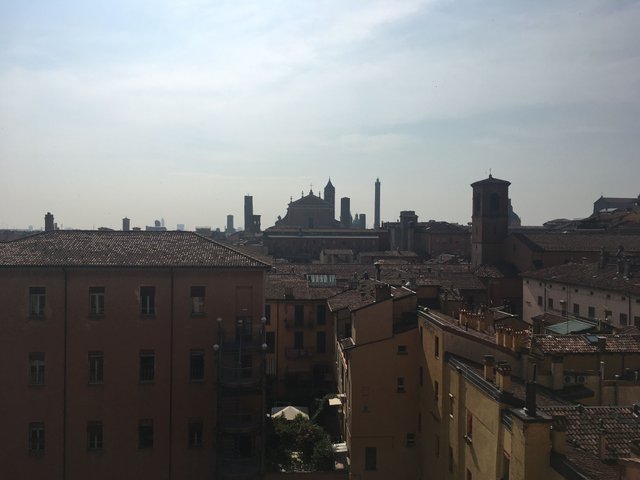 When it's the best time to visit:
Spring
In my opinion, on summer time it's too hot to visit it. We visited on early June and it was almost unbearable.
Public Transportation:
You can easily walk this city or rent a bike.
If you want to use the buses, a ticket costs €1.30 and a 24-hour ticket is €5.
Did you know that?
Bologna was the first city in the entire world to proclaim the abolition of slavery.
Prices for the main attractions:
Pinacoteca Nazionale di Bologna - € 6 an adult ticket
The Archaeological Civic Museum (MCA) of Bologna - € 6 an adult ticket
Ducati Museum - € 15 an adult ticket
Towers of Bologna - € 5 for an adult ticket
Bologna is the best city in Italy for food and has the least number of tourists. With its medieval beauty, it has it all…
Mario Batali
Sources:
Have you visited Bologna? Did you like it?
Best regards,
@alexandraioana26