Keep calm & travel ON - When in Bergamo, Italy
Hello steemians!
Happy day!!
I hope you had a great day. One week or so I returned back from an awesome holiday. I knew about how beautiful is this city from my best friend who visited several years ago when she got her flight cancelled and had to spent 2 days here so I was lucky to have her now with me. So it's a must to visit it, it is so accessible because Orio Airport is a very well connected airport. For example, we chose this airport because from here the flight for Fes, Morocco was super affordable.
The city of Bergamo is divided into Upper city (Citta Alta) and lower city. I liked both parts, but I fell in love with the upper city.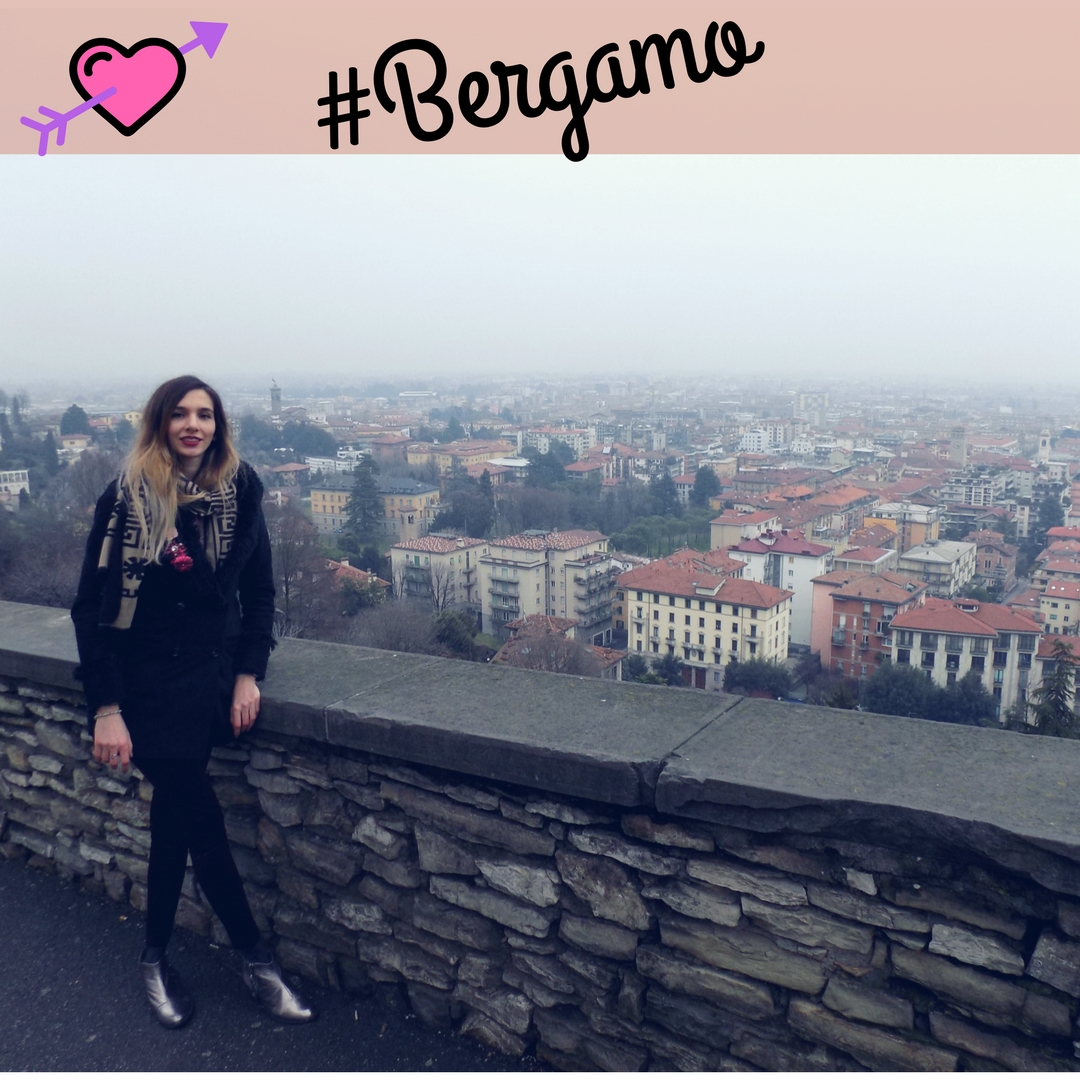 Here is a map of the Upper city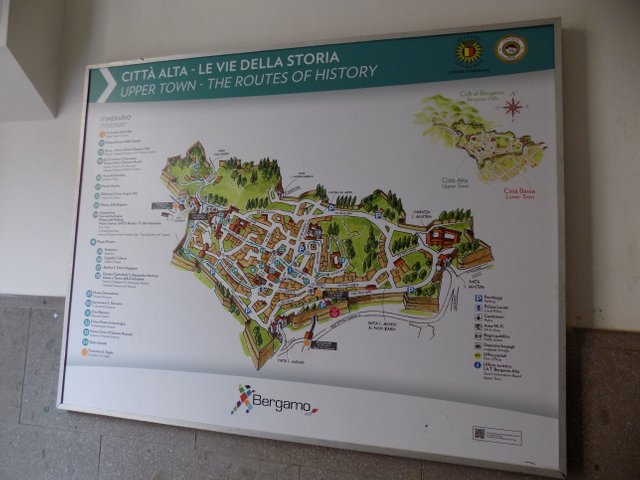 Accommodation
You can find plenty of B&B and hotels in this city.
We were a group of ten people and we chose Bella Italia accommodation, perfect for a group, located near the train station and city centre too. I will be visiting more of this city because the tickets are so cheap.
How to get to the city from the airport
Orio Airport is located only a few km from the centre, so the cheapest and easy way is to take their bus, no. 1 for Airport, it costs 2.3 euro/way. You can also buy it directly from the bus, but it's more expensive 3 euro.
The ride takes 10-15 minutes and there are three buses per hour.
Unfortunately, I had to pause my sugar-free diet, because I can't resist gelato… but probably in the near future, I will start again this challenge!
What to eat while you are here:
If you have a sweet tooth and are always up to try new and unusual things, you should totally try this sweet polenta, it's a speciality of Bergamo created in the 20th century by the Amadeo couple. It's super mega extra sweet and has the following ingredients polenta, chocolate, marzipan, cake, almond paste. It's definitely not on my taste because is too sweet, but it's ok to try once. First, you have to try, then decide if you like it or not. Also, you should try their tiramisu.

pizza, you can choose from lots of assortments.


pasta
You can't visit Italy without eating pizza and pasta, for real!!!

Bergamo Citta Alta it's such a beautiful place, it's a medieval city and looks a bit like Sighișoara, a Romanian medieval city in Transylvania, one of my favourite cities in Romania.
Because in Bergamo we had our layover, we were short on time. That's why we chose the easy way to get on top, with the funicular. If you prefer to travel slow and have time, you should walk, it takes only 30 minutes, one of our group walked and this is why I know the time. There are two funiculars. We chose the one from Bergamo Lower town to Bergamo Upper town. This one was built more than 100 years ago and a ticket costs 1.3 EUR /way. I filmed the ride, so probably in the near future, I will upload it.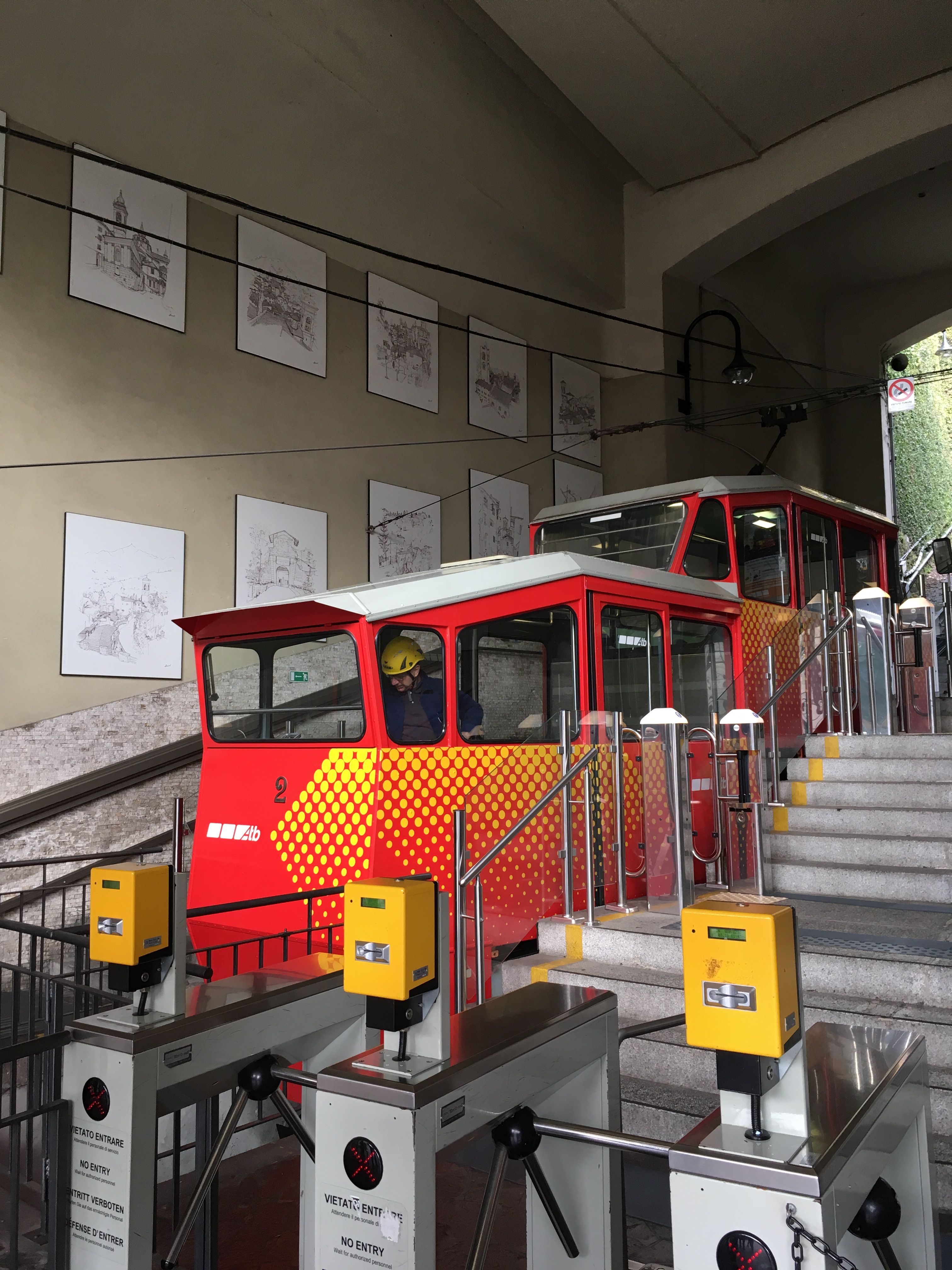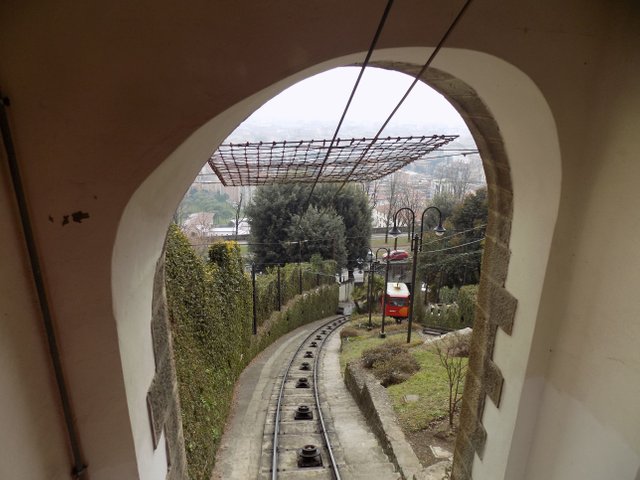 The other funicular (St Vigilio) connects the Bergamo Upper town with the hill of St Vigilio, the costs of the ticket is the same. Probably there are killer views too, so next time for sure I will go with this one.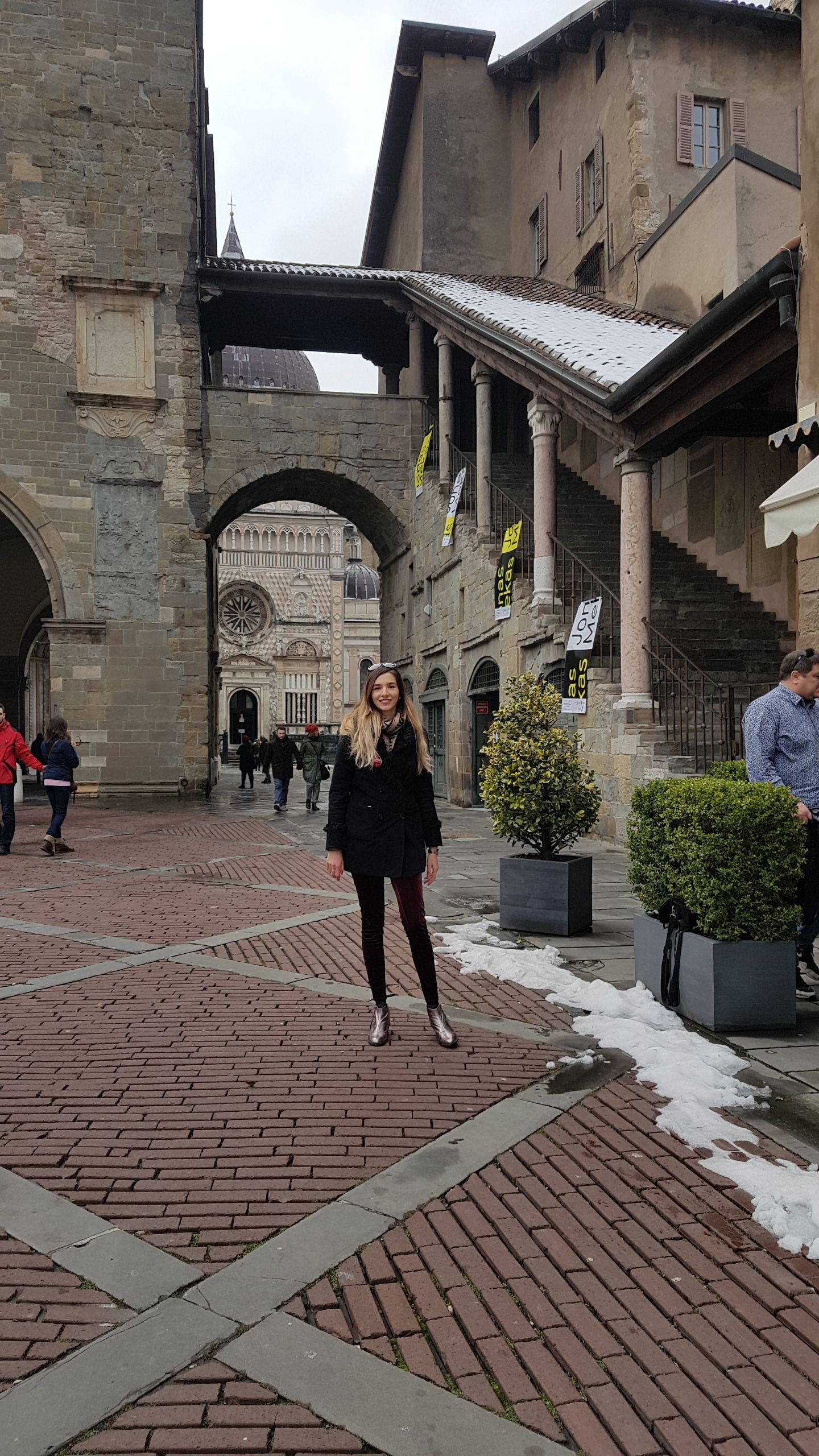 Even if we had only several hours, we checked/visited most of the attractions.
One of the most beautiful churches I have ever seen was here in Bergamo, Santa Maria Maggiore Church was built in 1137 and it was used for eight centuries as a place of music. I filmed the magnificent ceiling and the interior, maybe sometime I will upload it here. I found interesting that inside was colder than outside, probably to conserve this beauty. It's located near Piazza Vecchia next to the Bergamo Cathedral and Cappella Colleoni.
The Bergamo Cathedral and Santa Maria Maggiore Church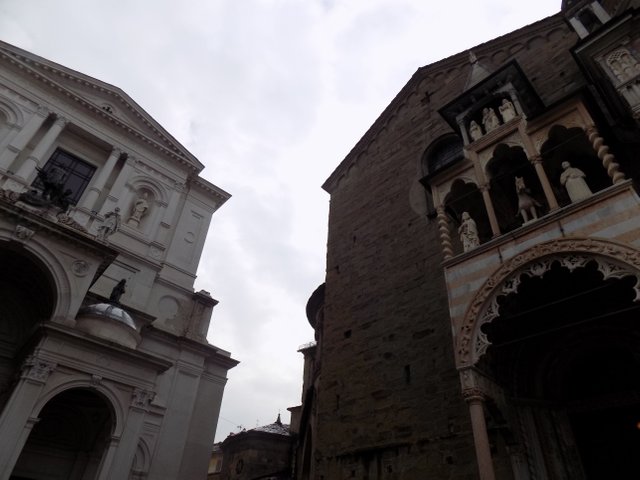 Santa Maria Maggiore Church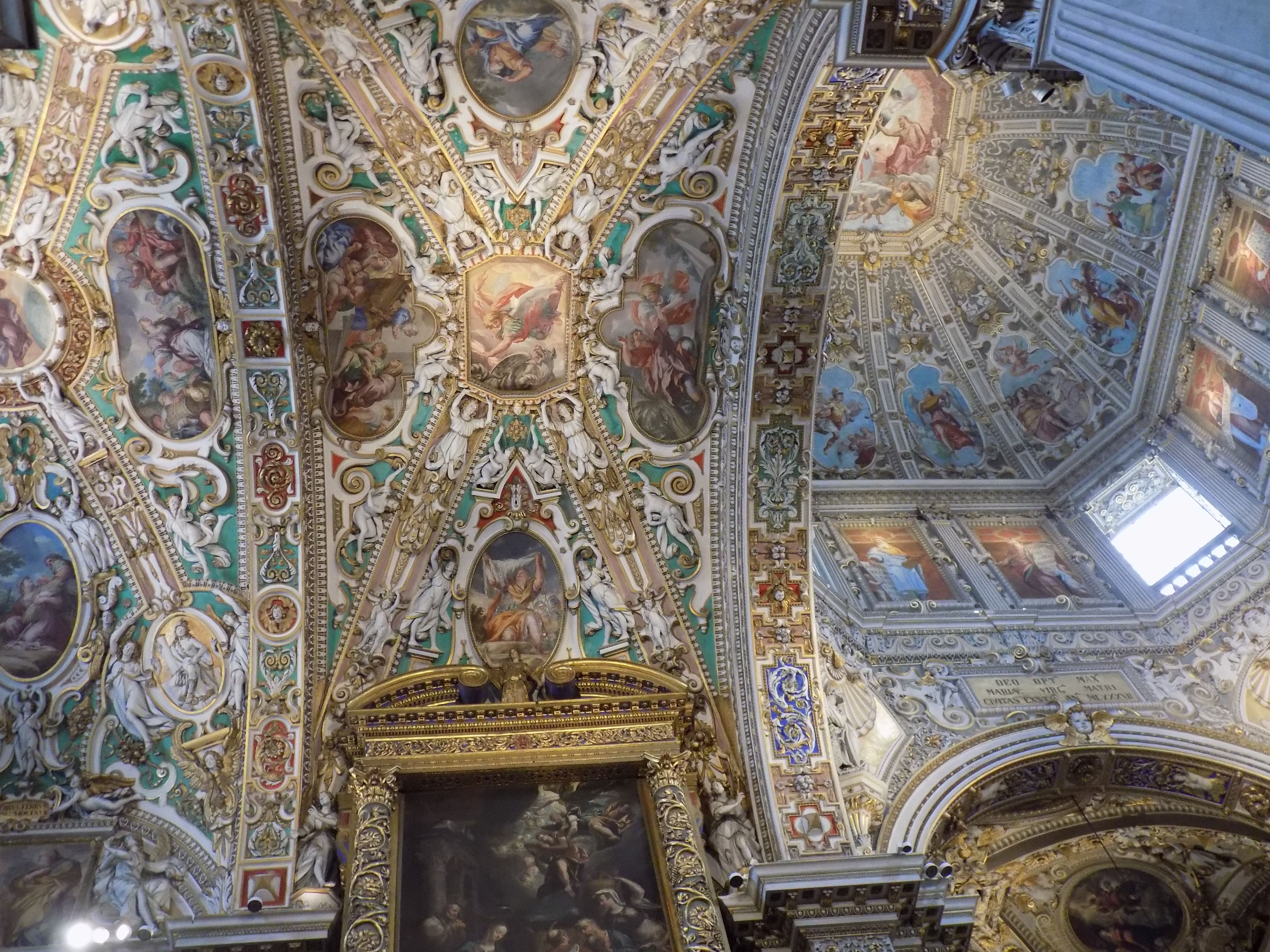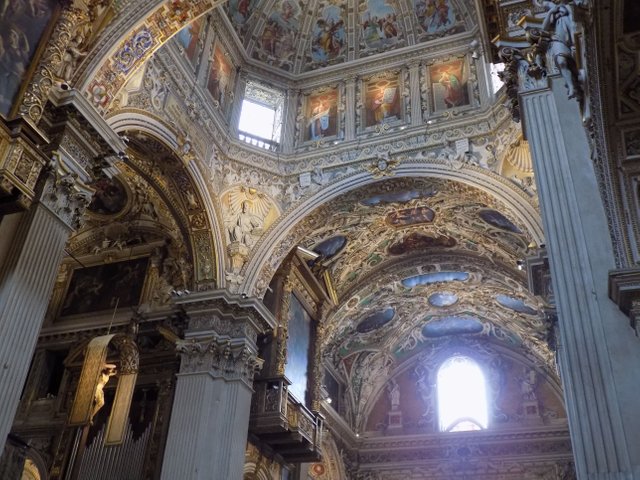 The patron saint of the city is saint Alexander of Bergamo, hihi what a sweet coincidence.
Bergamo Cathedral aka Duomo di Bergamo is a Roman Catholic cathedral. It was constructed centuries ago, it has its own museum and treasure if you are interested to find more. It costs 5 euro to visit it, but be aware of the schedule 13:00-14:00 it's closed.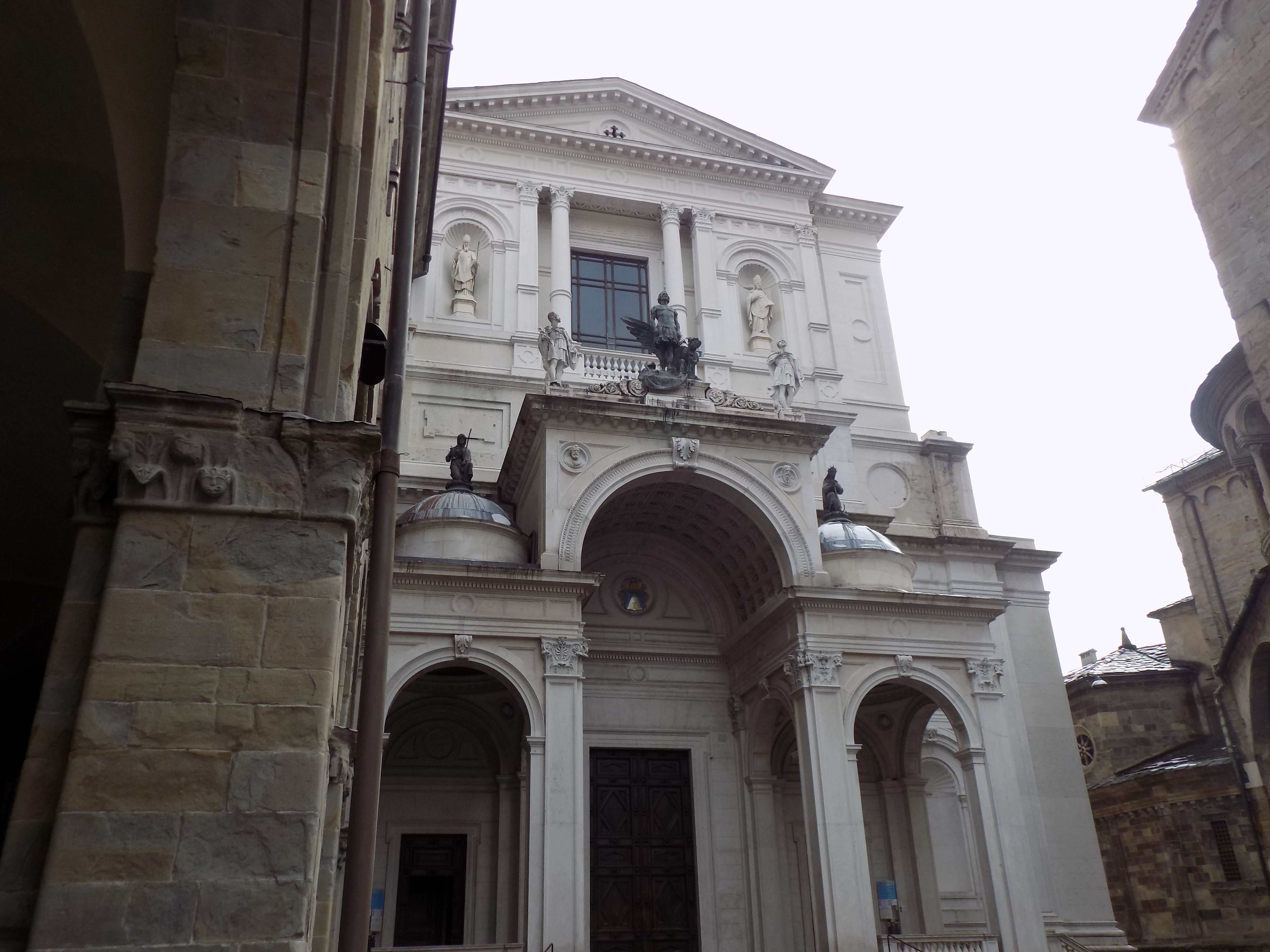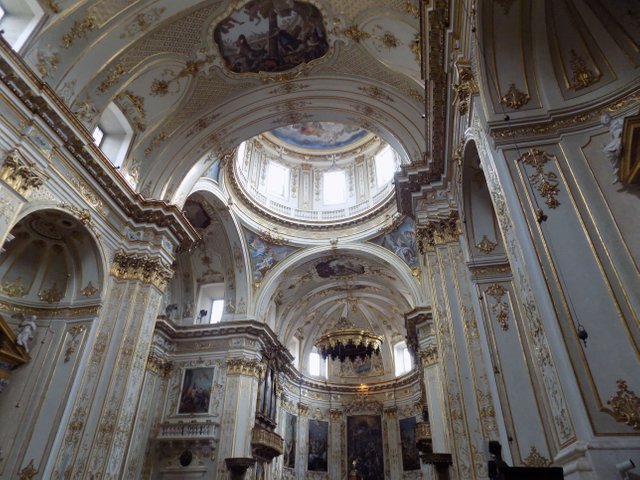 Cappella Colleoni is a church and mausoleum, a small one, but so charming, it's worth it, I liked more the exterior, beautiful indeed. Unfortunately, I could not take pictures of the chapel.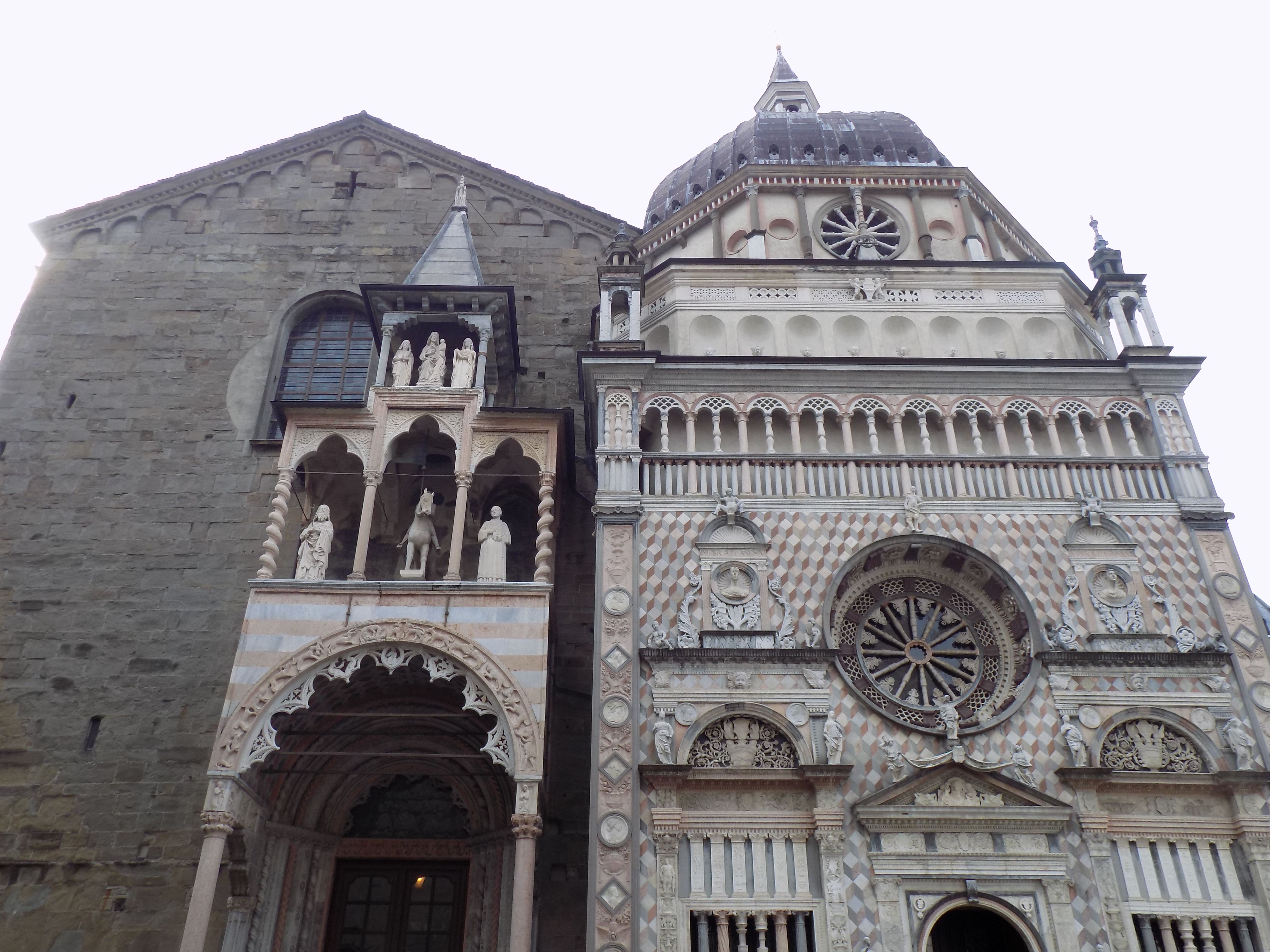 Piazza Vecchia is the core of the old centre, where we enjoyed a strong espresso, it was not too crowded, probably because the weather wasn't that friendly.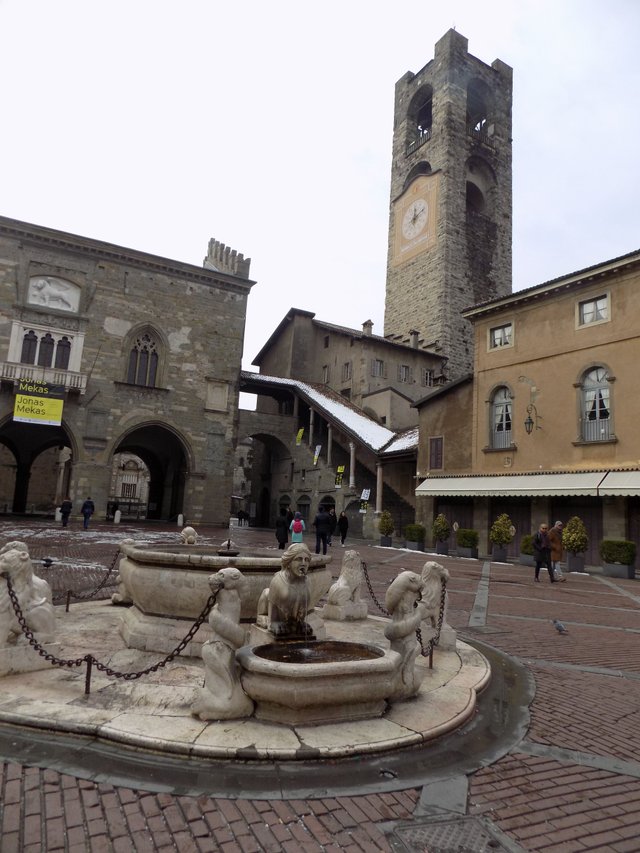 The Museum of Natural Sciences Enrico Caffi Bergamo is located in the Citta Alta, but in the city, you can see some big dinosaurs. It was inaugurated 100 years ago.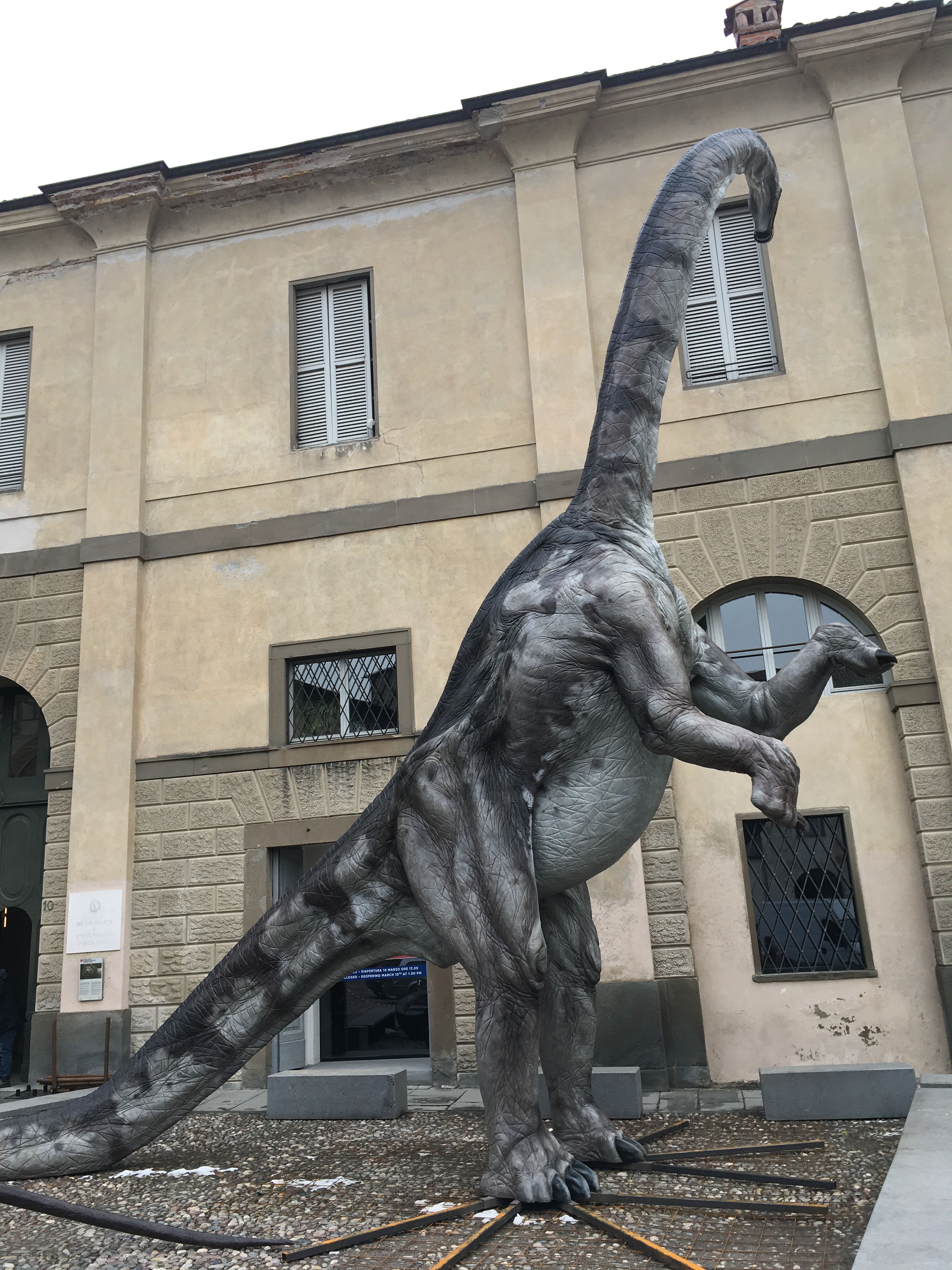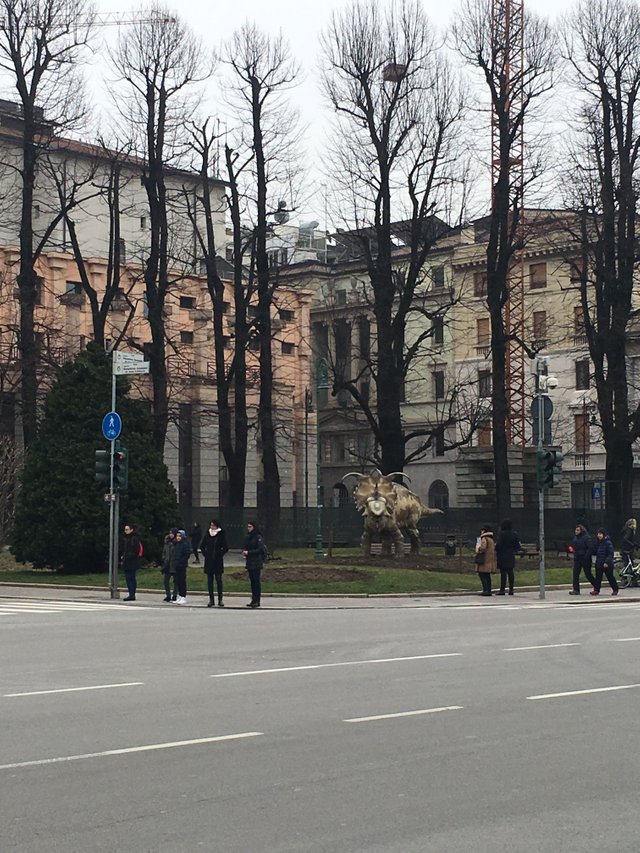 Città Alta has four gates, but unfortunately, we managed to see only one, Porta San Giacomo made from marble, was created in the 16th century. Here the views above of the city are amazing!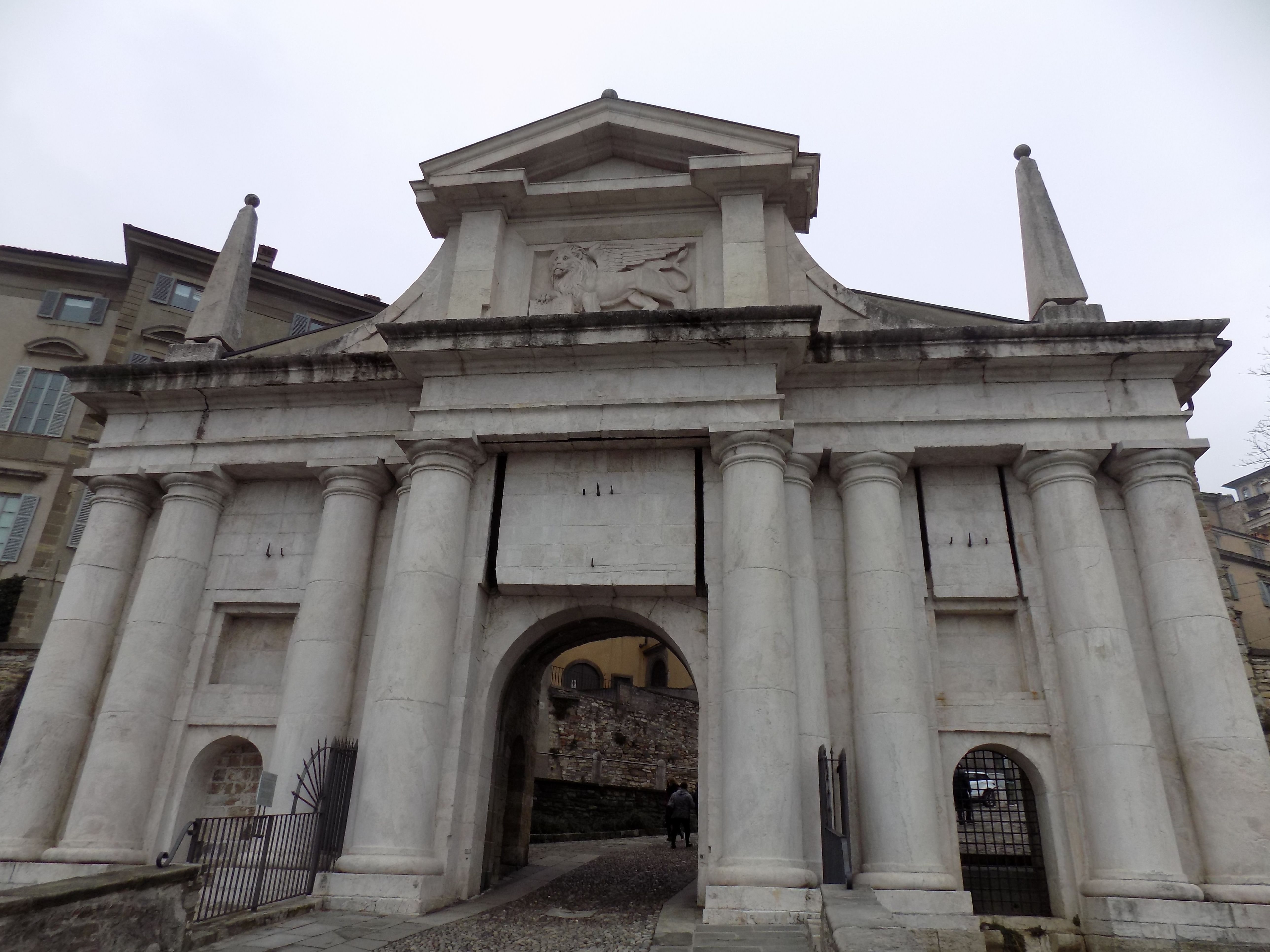 The lower city seen from above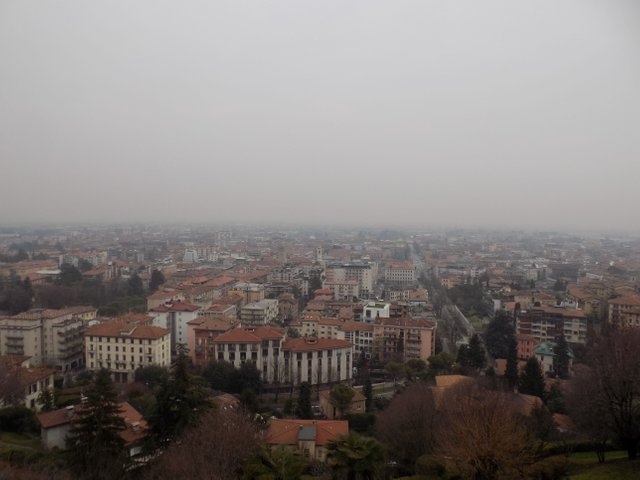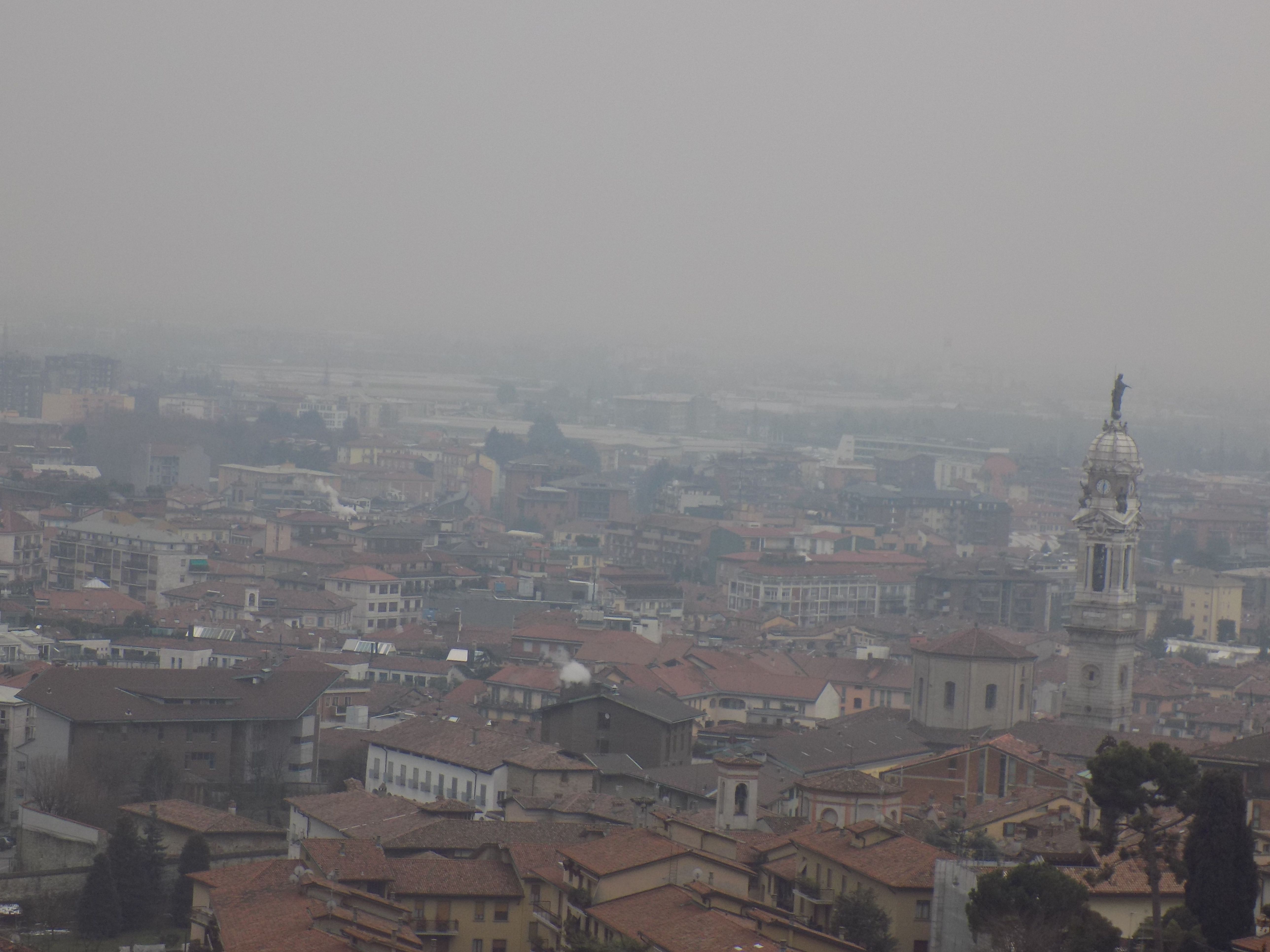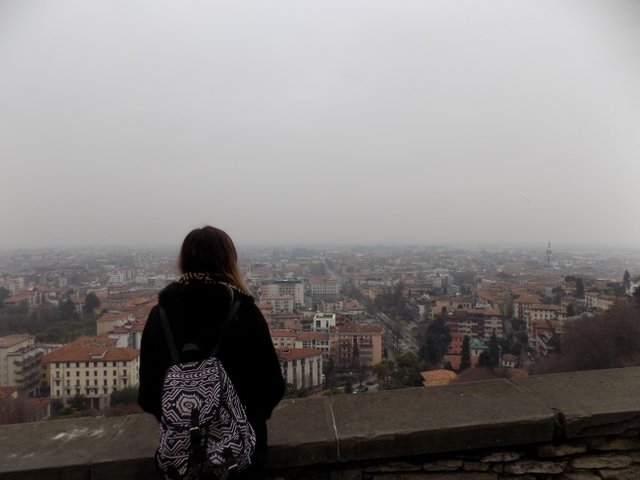 The Venetian Walls of the upper city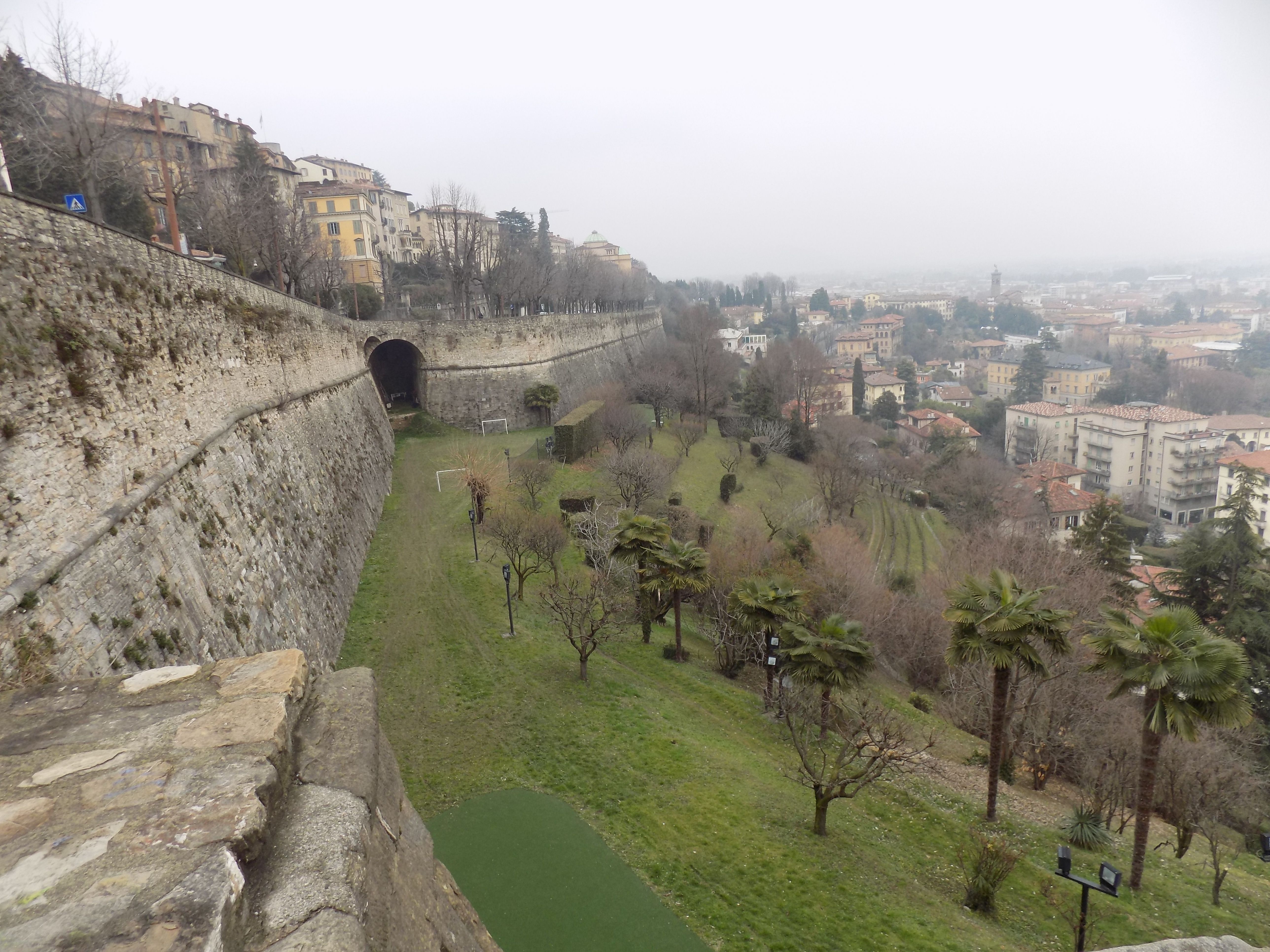 At lunch we ate some tasty pizza, of course, the best it's here in Italy and it was delicious. After that, we walked on the narrow streets. I saw and entered lots of hand-made shops. I visited some headbands shops too, it was a lovely experience because I am a collector, I have more than 20 pieces, here is a picture made in this amazing shop,
but I will keep more about my experience in this cute boutique for Market Friday post.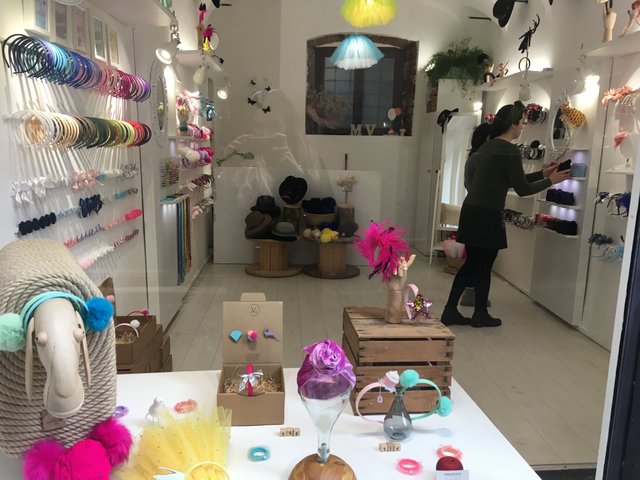 Of course, we had to try some taste delicious jellybeans, recommend by my friend who visited before! So the time flew away so fast, we had to say goodbye to this wonderful medieval city, but I am sure I will visit it again in the near future.
The beautiful Villa Finazzi located in the lower city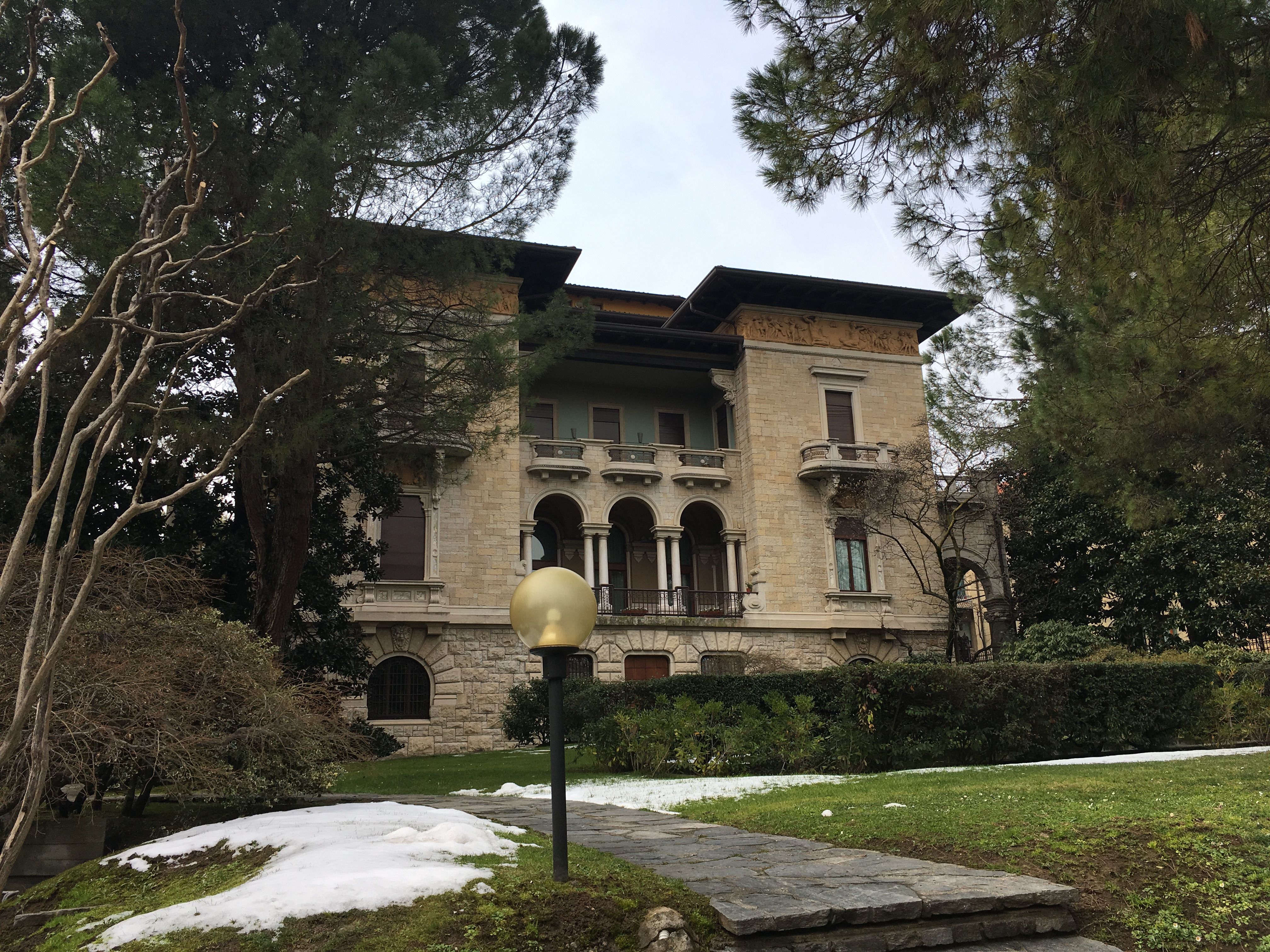 I love carousels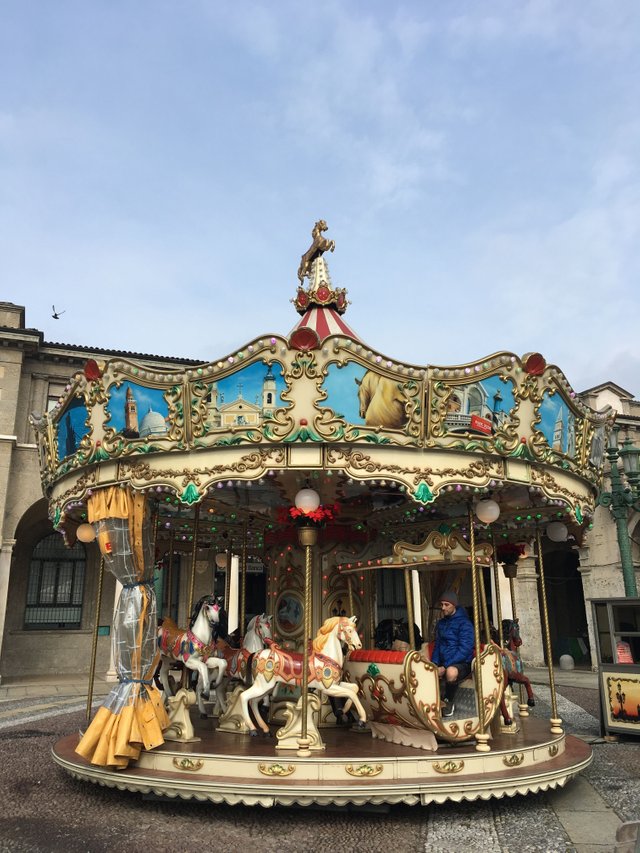 Porticoes, in this picture, looks a bit like Bologna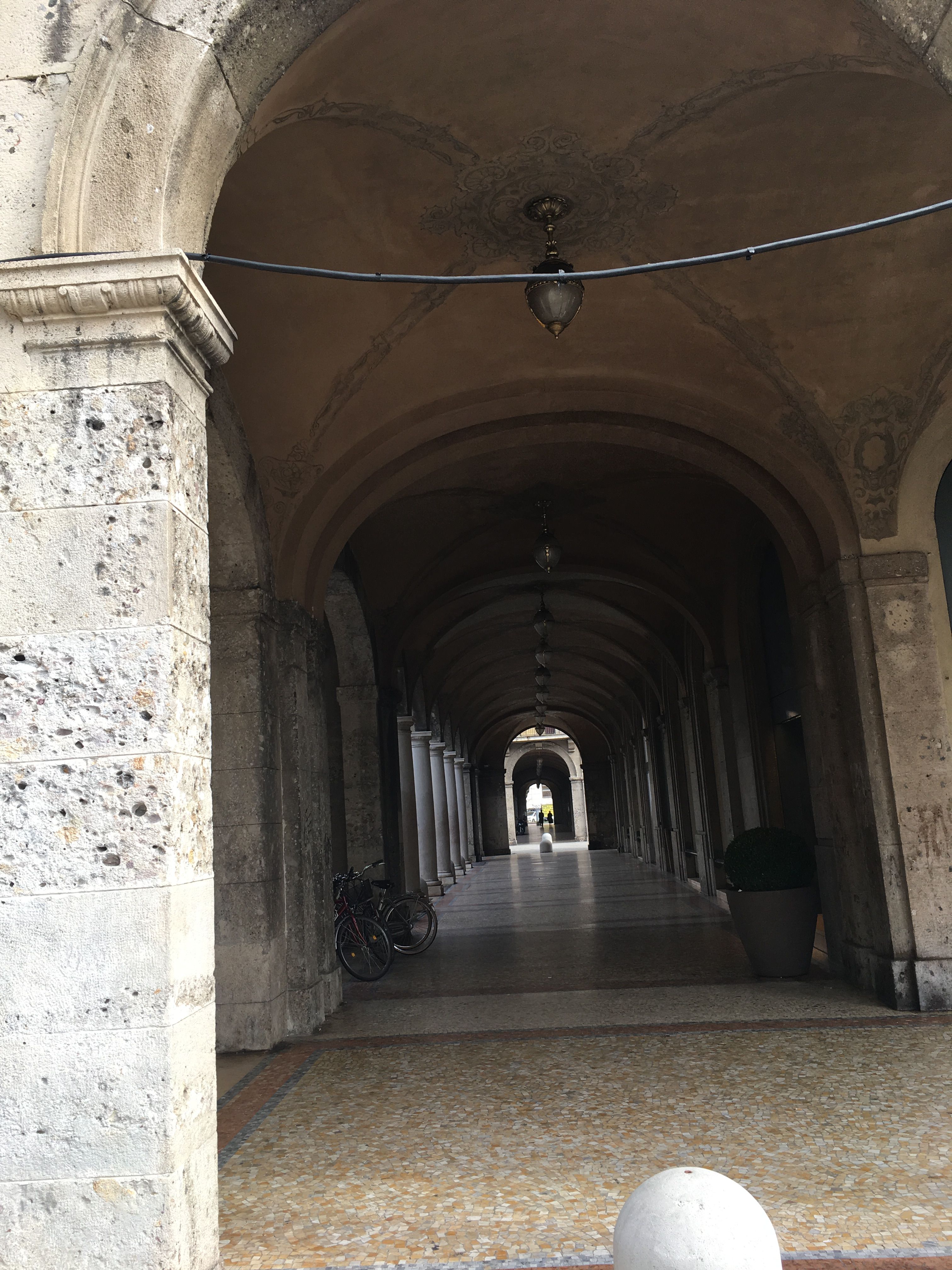 Have you visited Bergamo? If not, I strongly recommend it, it has its own charm, I am sure you will enjoy it!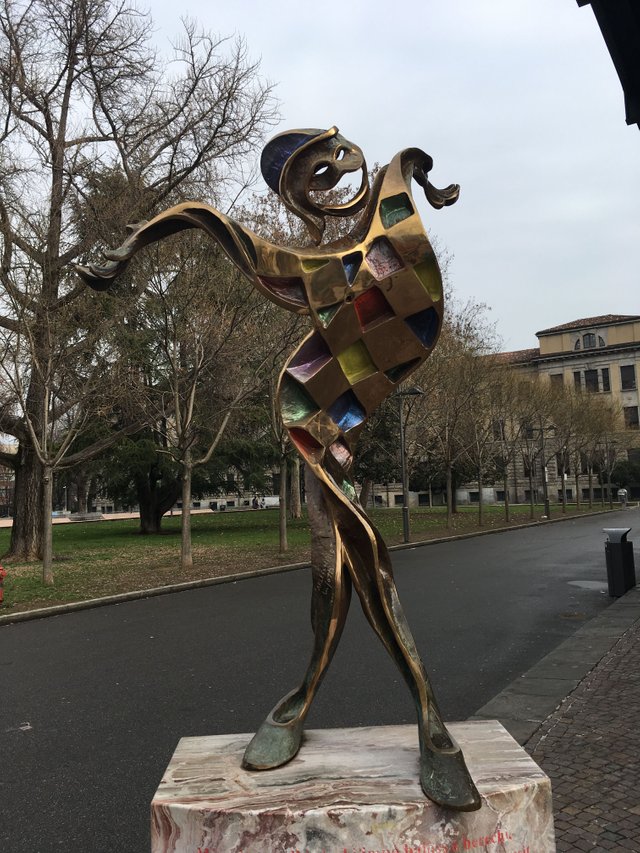 Italy, and the spring and first love all together should suffice to make the gloomiest person happy.
– Bertrand Russell
Best regards,
@alexandraioana26