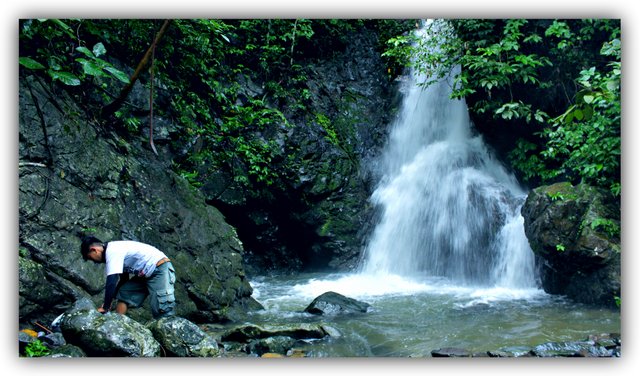 Still in Beungga, Pidie District. The hour showed at 16:00 in the afternoon. We're still waiting for the rain to stop. This time there were two people from Banda Aceh. They are Rayyan and Fardian. We are planning to go to Alue Putek Waterfall in Geunie village, Beungga. But we had to stop at Keumala waiting for the rain to stop.
Masih di Beungga, Kabupaten Pidie. Jam menunjukkan pukul 4.00 sore. Kami masih menunggu hujan reda. Kali ini ada dua orang yang ikut dari Banda Aceh. Mereka adalah Rayyan dan Fardian. Kami berencana ke Air Terjun Alue Putek di desa Geunie, Beungga. Namun kami harus berhenti di Keumala untuk menunggu hujan reda.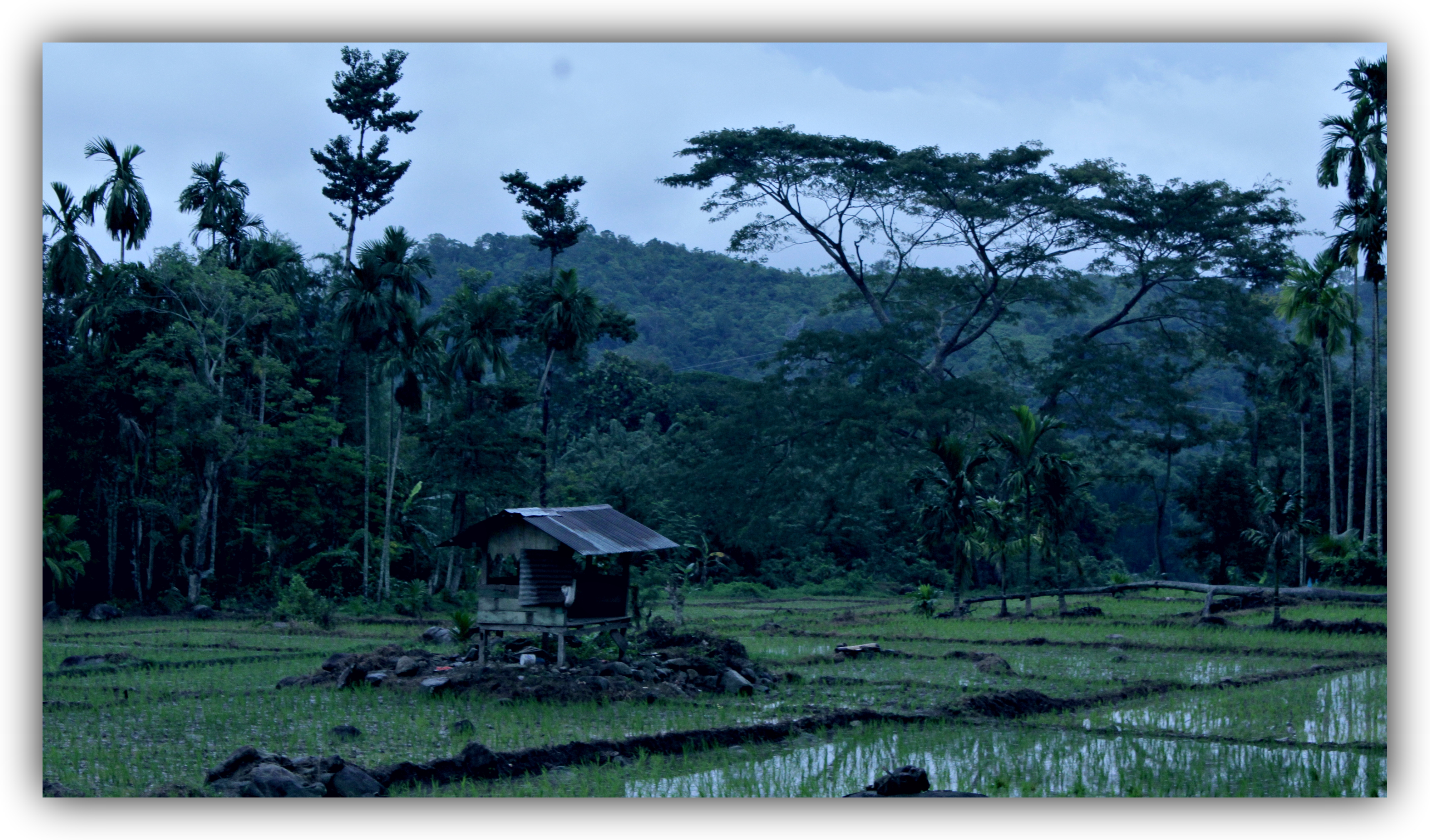 Rayyan and Fardian arrived in Sigli from Banda Aceh at 13.00 noon. After drinking coffee in Sigli we headed to Beungga. On the way, it rained heavily. Up to 3 hours, we had to wait, and the rain subsided. We hesitated to continue the journey, but we decided to go to Alue Putek Waterfall.
Rayyan dan Fardian tiba di Sigli dari Banda Aceh pukul 01.00 siang. Setelah minum kopi di Sigli kami menuju ke Beungga. Di tengah perjalanan, hujan turun dengan derasnya. Hingga 3 jam kami harus menunggu, dan hujan pun reda. Kami ragu-ragu untuk melanjutkan perjalanan, namun keputusannya kami tetap pergi ke Air Terjun Alue Putek.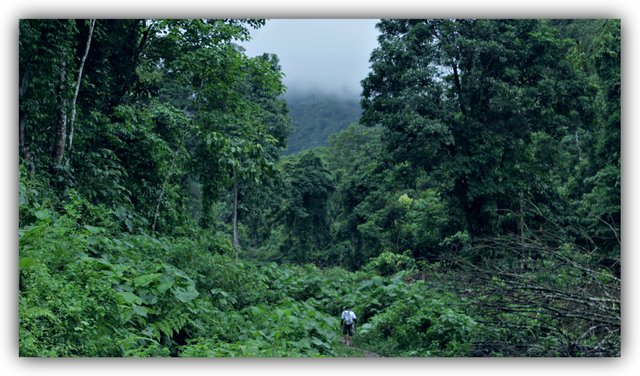 Waterfall lokation is not so far from the main road. Nevertheless, we have to walk about 30 minutes. But traveling on foot does not make us tired. The spectacular views of the mountains make our eyes spoiled. Terraced rice fields, birds chirping, and the smell of wet soil after the downpours make this trip more perfect.
Lokasi Air Terjun ini tidak jauh dari jalan utama. Namun demikian, kita harus berjalan kaki juga sekitar 30 menit. Tapi perjalanan dengan berjalan kaki itu tidak membuat kita lelah. Pemandangan yang adem pegunungan membuat mata kita manja. Sawah terasering, bunyi kicauan burung, dan bau tanah basah setelah hujan turun membuat perjalanan ini semakin sempurna.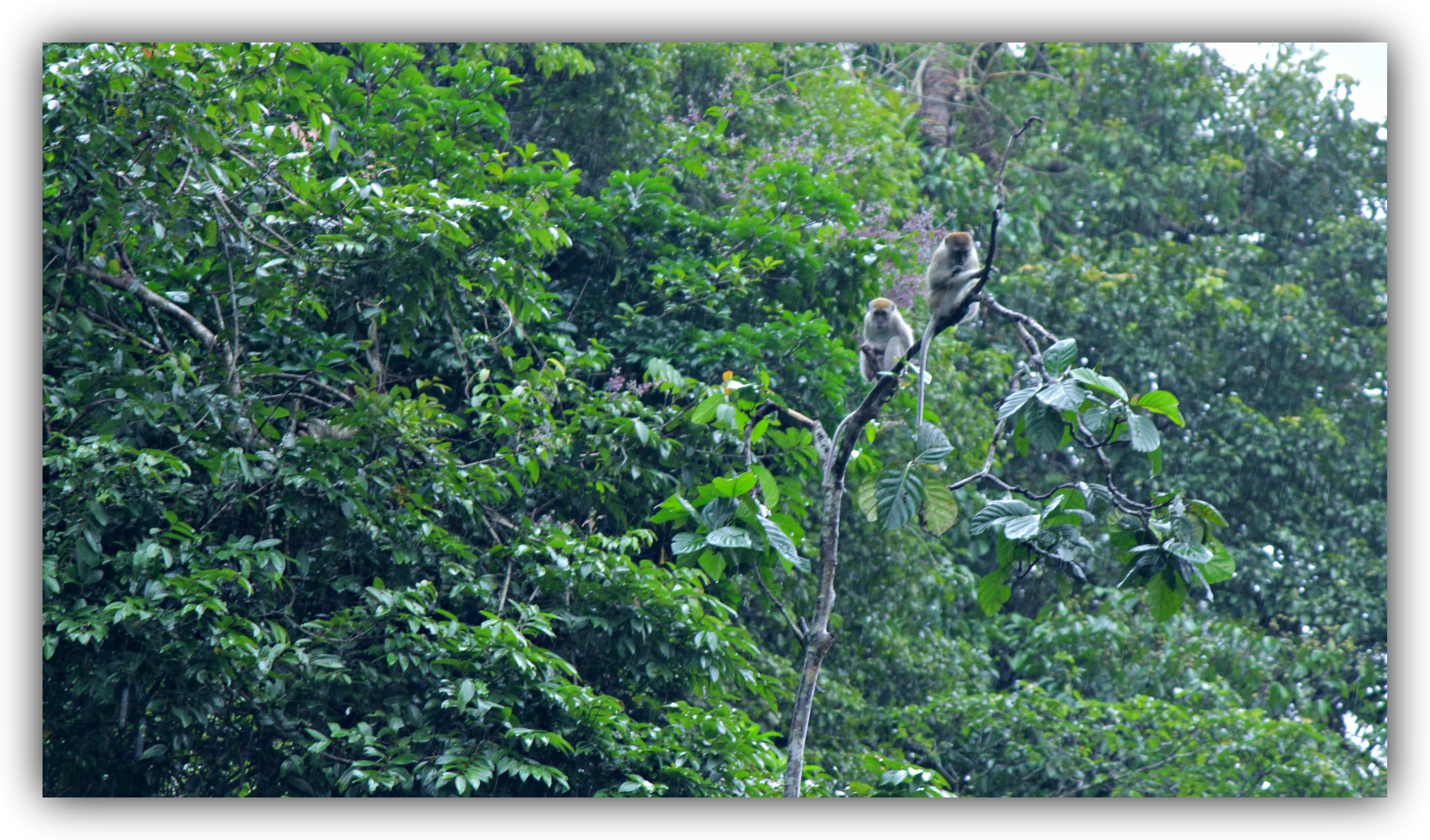 Cool air and splashing waterfalls began to appear. We thought the water would be yellow because of the mountain floods, it turns out the rain makes the water more clear and swift. We didn't wait for a long time, we immediately jumped and showered. This waterfall has a height of about 5 meters, not high. Therefore, we can feel the immediate waterfall just above our heads.
Udara sejuk dan percikan air terjun mulai tampak. Kami mengira air akan berwarna kuning karena banjir pegunungan, ternyata hujan justru membuat air semakin jernih dan deras. Tanta menunggu lama, kami langsung terjun dan mandi. Air Terjun ini memiliki tinggi sekitar 5 meter, tidak tinggi. Oleh karena itu, kita bisa merasakan langsung jatuhnya air tepat di atas kepala kita.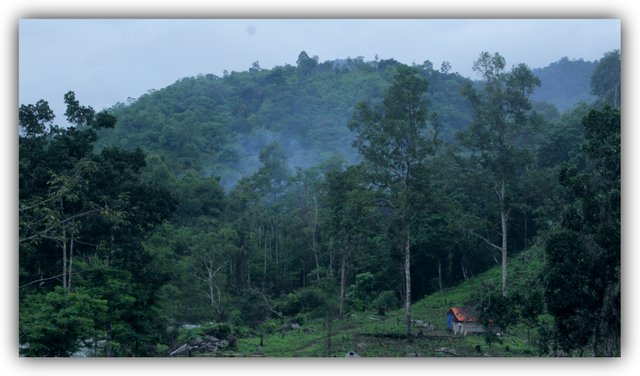 The water is very cool and clear. At that time we performed the Ashar prayer on clean and holy mountain land. Don't forget to bring food if you come here because you can enjoy the food while bathing. But remember, do not throw garbage carelessly.
Air sungainya pun sangat sejuk dan jernih. Saat itu kami melaksanakan shalat ashar di atas tanah pegunungan yang bersih dan suci. Jangan lupa untuk membawa makanan jika ke sini, karena kamu bisa menikmati makanan sambil mandi. Tapi ingat, jangan buang sampah sembarangan.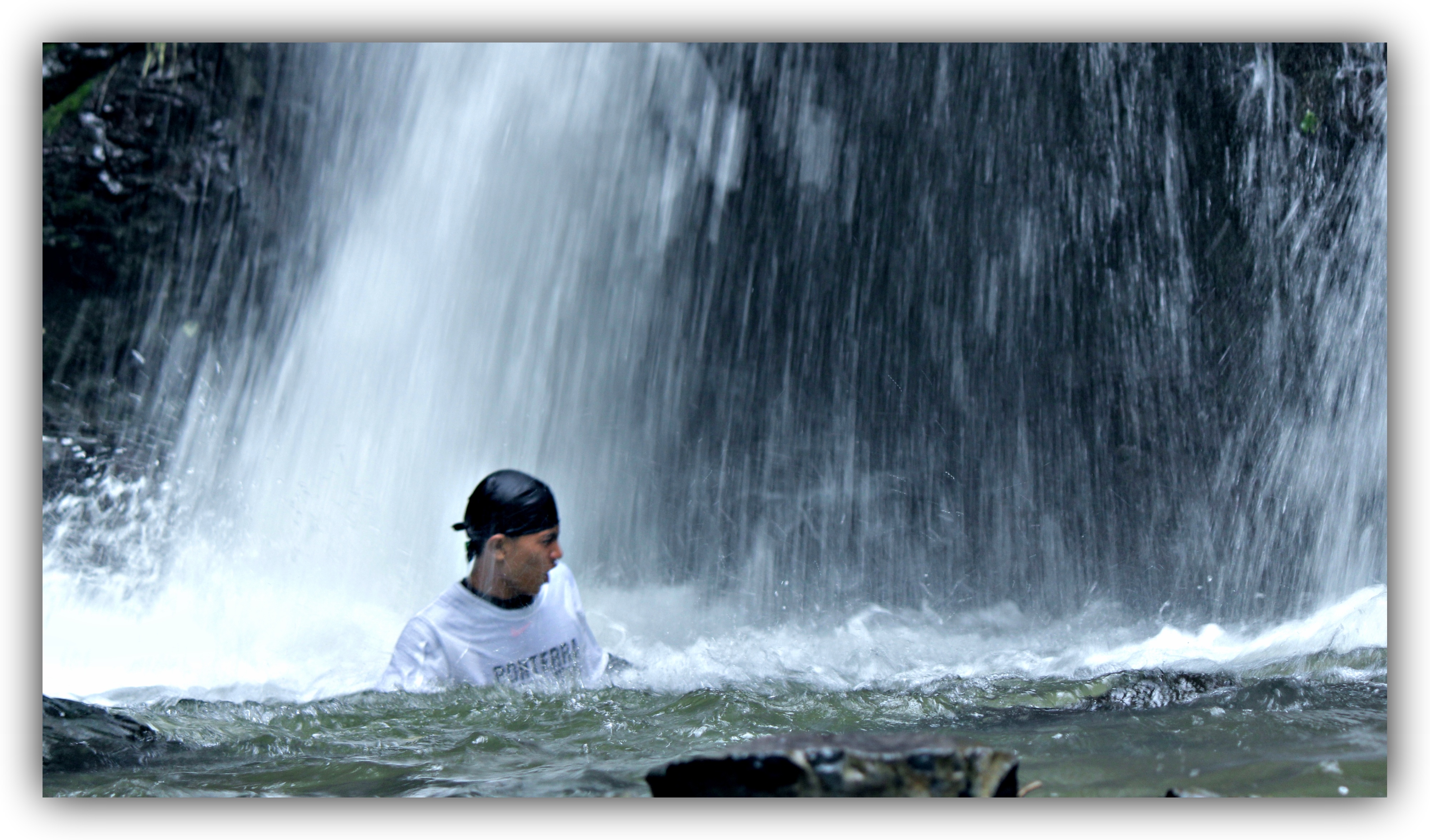 To get here, you also need to report to the villagers. This is already a habit for visitors. This is to prevent things that are not desirable. Do not be afraid, Geunie residents are very open to visitors, provided we do not do things that damage their nature.
Untuk ke sini, kamu juga perlu melapor ke warga kampung. Hal ini memang sudah jadi kebiasaan bagi pengunjung. Hal ini demi mencegah hal-hal yang tidak diinginkan. Jangan takut, warga Geunie sangat terbuka terhadap pendatang, asal kita tidak berbuat hal yang merusak alam mereka.
It was getting dark, we were not satisfied yet to bathe in Alue Putek Waterfall. However, we had to go home because the atmosphere would be very dark in these mountains. We went at the right time, because there was a lot of water, so we could take a bath. From Waterfall we headed Lhok Keutapang to buy durian as souvenir for Rayyan and Fardian to Banda Aceh.
Hari mulai gelap, kami belum juga merasa puas untuk mandi di Air Terjun Alue Putek. Namun, kami harus pulang karena suasana akan sangat gelap di pegunungan ini. Kami pergi di waktu yang tepat, karena debit air sedang banyak, jadi kami bisa mandi sepuasnya. Dari Air Terjun kami menuju Lhok Keutapang untuk membeli durian sebagai oleh-oleh untuk Rayyan dan Fardian ke Banda Aceh.