Don't you just love Mural arts so much? Those mural artists worked in a difficult environment to deliver their artwork. Especially here in Malaysia when the weather is either very hot or raining non-stop. In appreciation for those artists hard work, I walked in Chow Kit Road Kuala Lumpur this evening to capture some mural wall photos. The mural artworks were painted on walls nearby Quill City Mall. I appreciated its distinguishing characteristic of the mural paintings that depicted architectural elements of the given space which were harmoniously incorporated into the artworks that the artists amazingly delivered.
The theme of the mural walls is "Best of Malaysia" featuring some famous places, food, animal, and culture around Malaysia. The project was tag under #ChowKitMural Malaysia, which was a project done by Malaysian lead designers (Monche Haizal Jamil, Shikin Hambali, Lutfi Archi, Nabilah Syawal), artists friends, volunteer painters and lecturer Ahmad Fahmi from Universiti Kuala Lumpur, and the support from the KL municipal council, in the effort to make Kuala Lumpur city more vibrant. The project was completed in September 2017
Here are some of the photos taken today. Hope you like them.
BEST OF MALAYSIA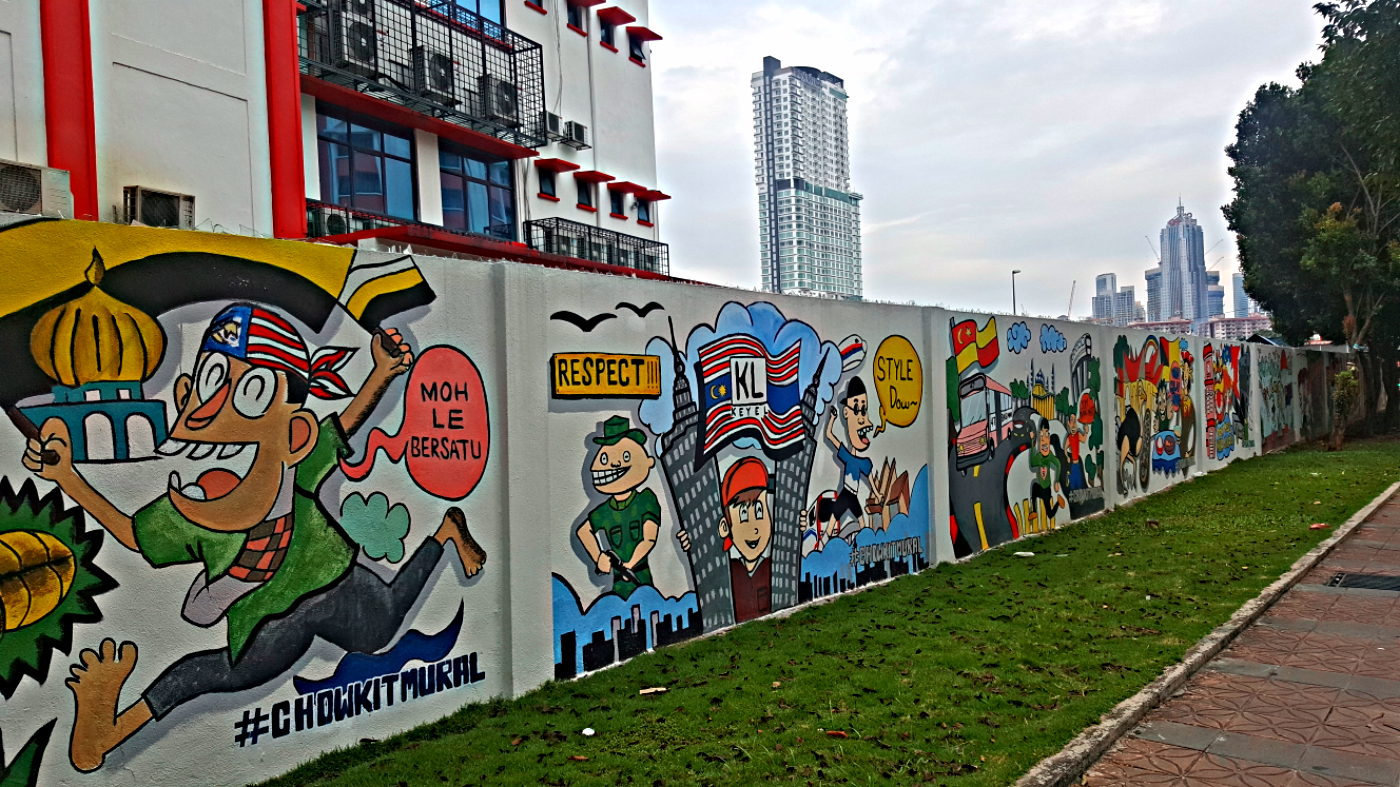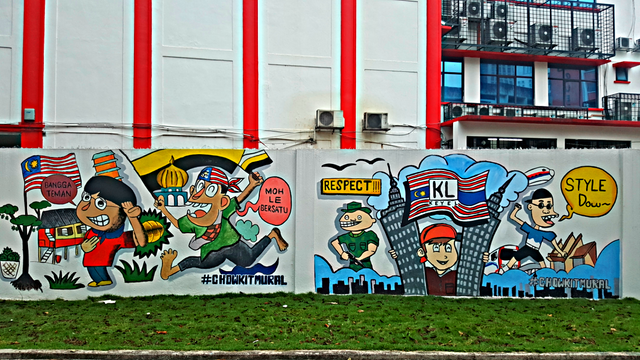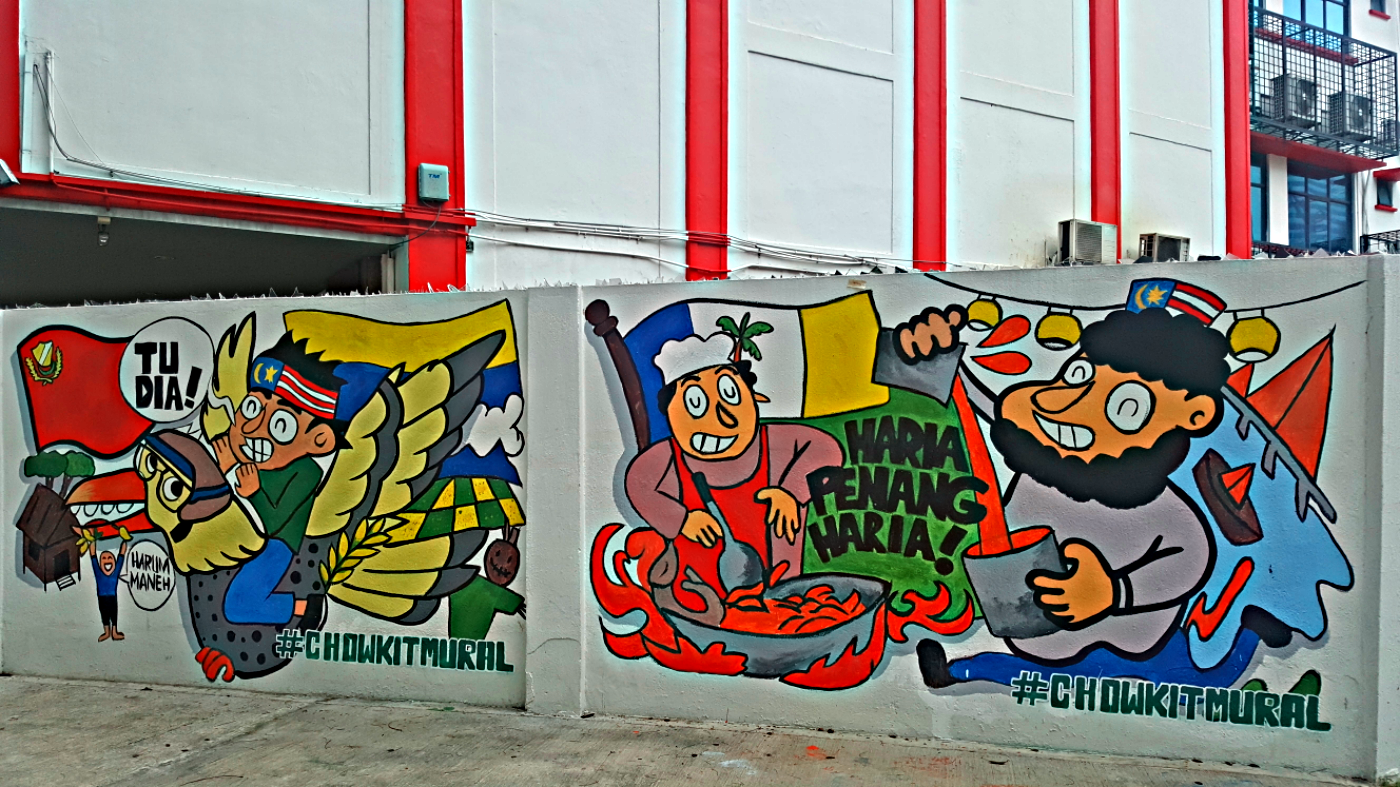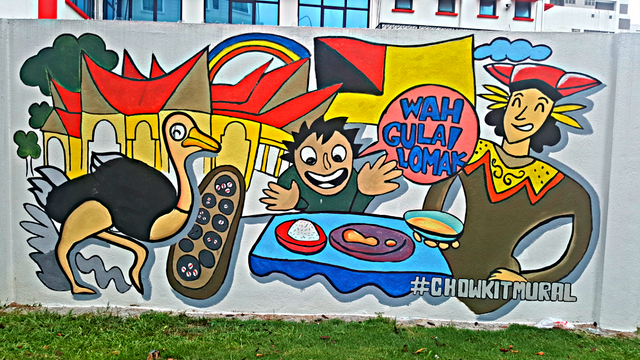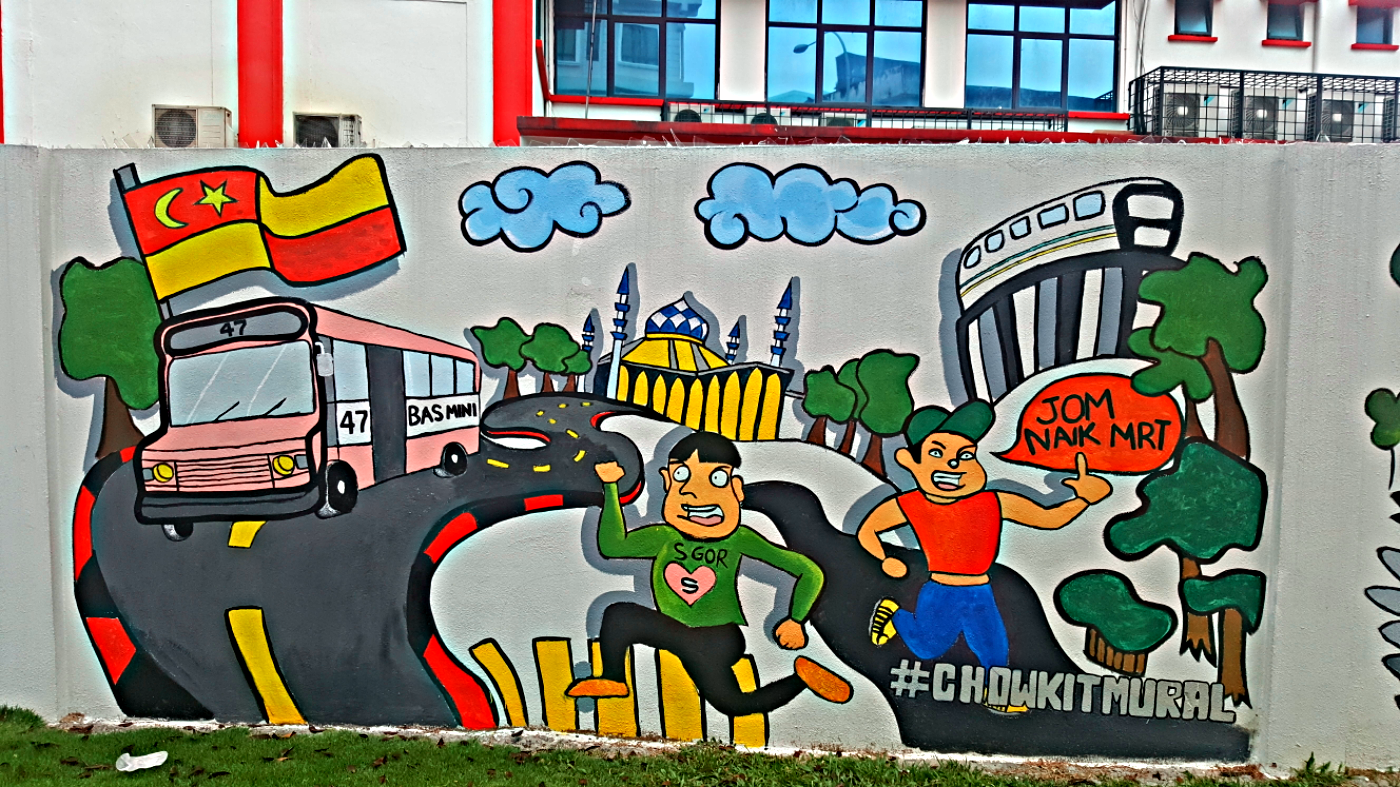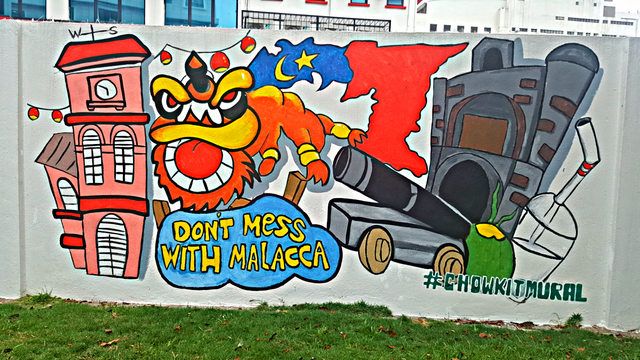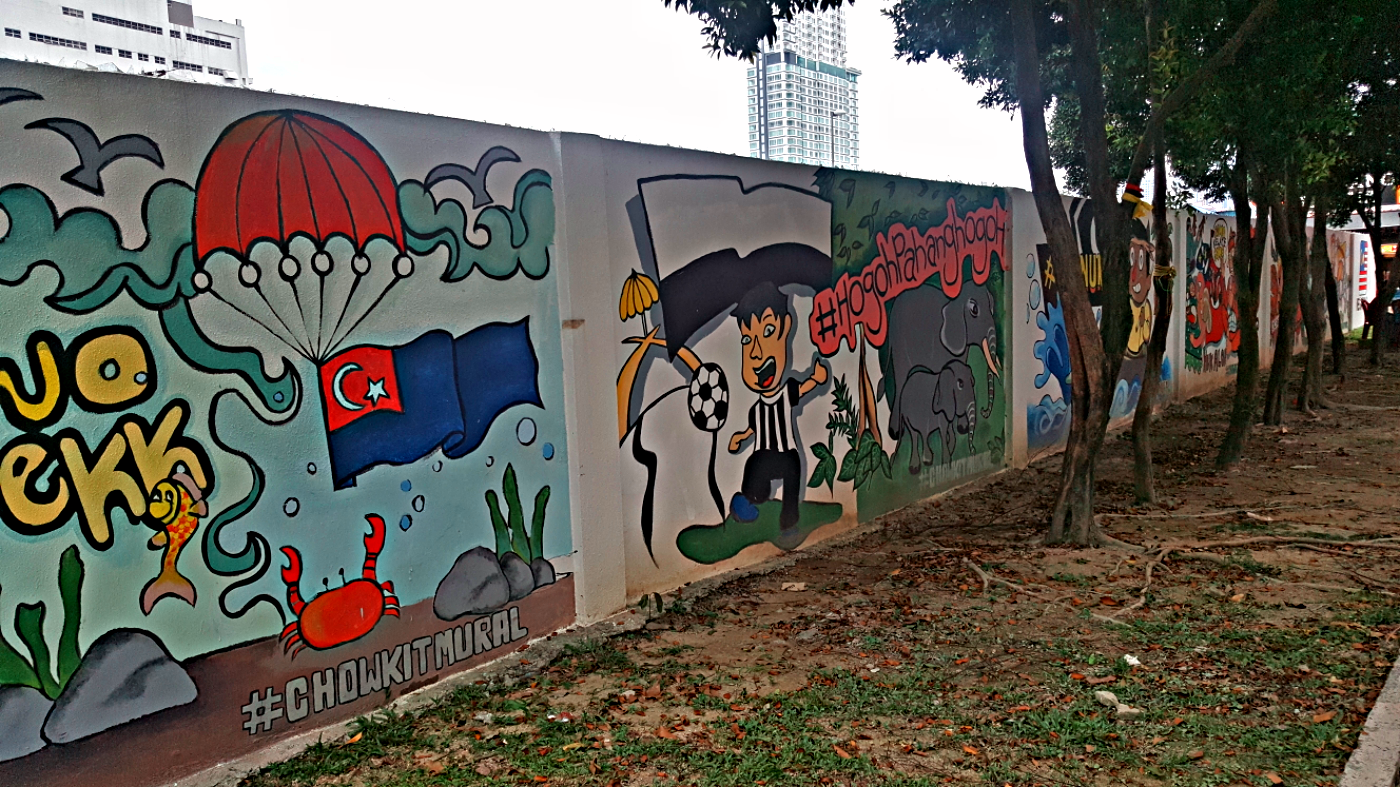 Malaysian Flag "Jalur Gemilang"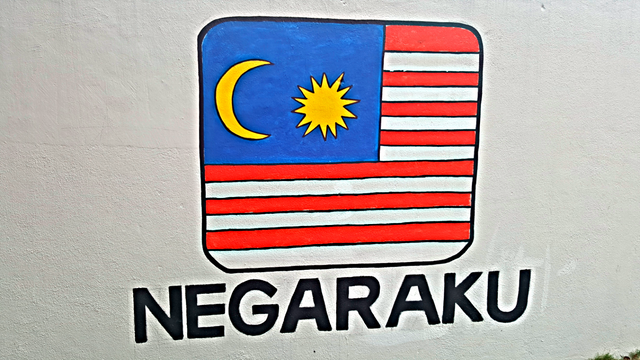 Yours truly,