Baina beach is a large arc-shaped beach located near to Vasco da gama city of Goa. It lies about 1 km. from Vasco city. This beach is not a hot spot for the visitors and one will hardly find tourists here. But the beauty of the beach lies in the same fact that very fewer people visit here.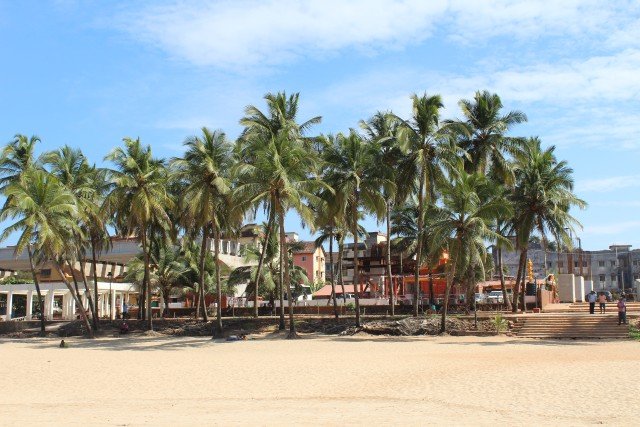 Recent past of Baina beach:
Baina beach was in limelight in early 2000. This place was actually infamous for its red light area and was a hub of prostitutes and brothels. This was a place of dumping garbage and one of the most littered beaches of the Goa. This beach was just meant for visiting labor class people and was one of the dirtiest beaches of Goa. And this place required a big transformation.
In 2004, the government took major steps, cleared the prostitutes and brothels from the nearby area of the Baina beach. Currently, this is the most beautiful beaches of Goa
What to expect from this beach:
One will find the blue water here, almost crystal clear water.
Crystal clear water on the beach makes it safe and preferred place for swimming.
This beach is now one of the cleanest beaches of Goa and one enjoys the real beauty of the beach.
Sand of the beach is so clear, one does not need to find a neat place to sit or lay down.
One will hardly find visitors here, so, it proves to be a good place for meditation and feeling oneself.
Two beautiful Islands can be seen from here. Bat and Grand Island. BAT island used to be a favorite getaway destination for tourists. Recently the navy has seized control of the island and access to it is restricted. There are few calendar dates and specific timing(early morning) to visit these Islands.
Lot of birds, coconut trees, a temple nearby, and a port like a platform, an Island, surrounded by the hill. All this makes it a beautiful destination for a photography.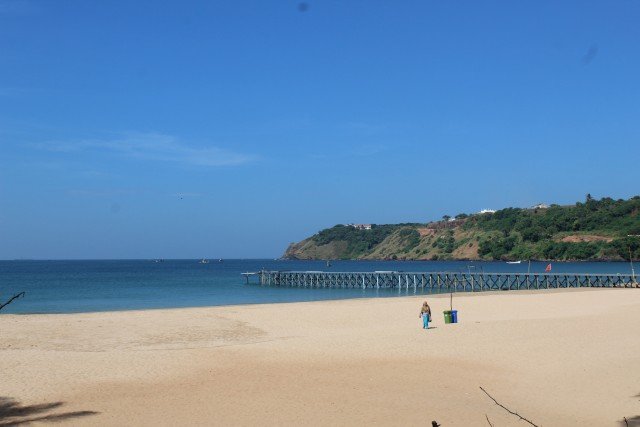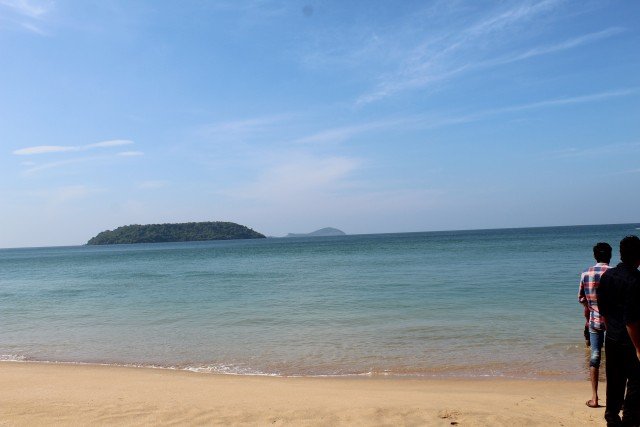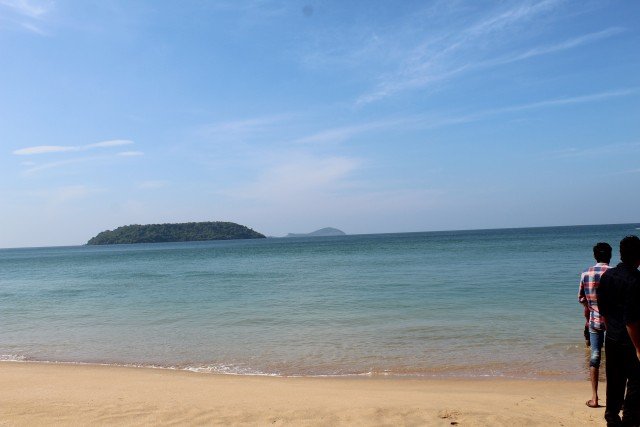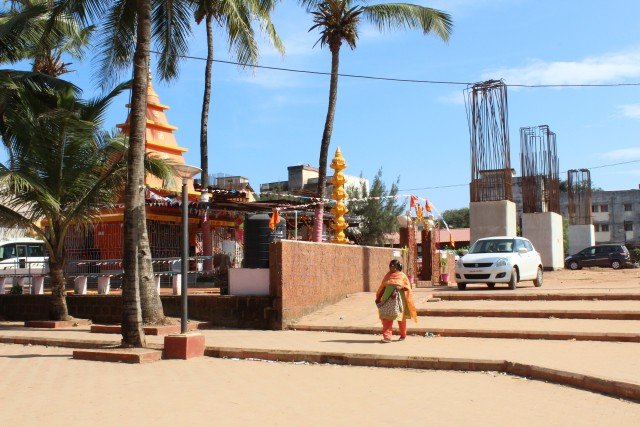 What not to expect:
This beach is away from commercialization. So, it's not a shopping place.
There are no shacks or restaurant nearby, so you need to pack your own stuff to the beach. And make sure not to litter the place.
This place is also not within public transport reach. So, you need to hire a private vehicle.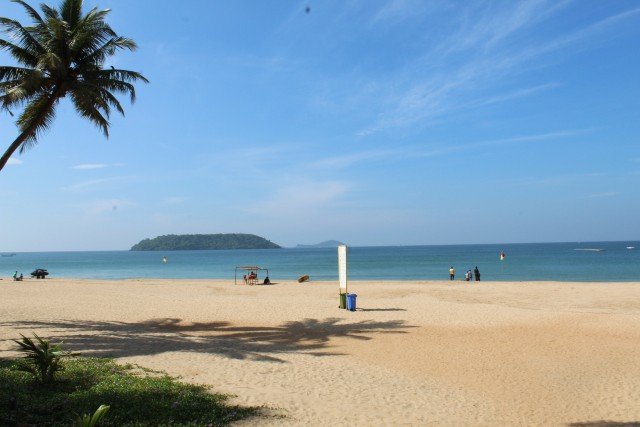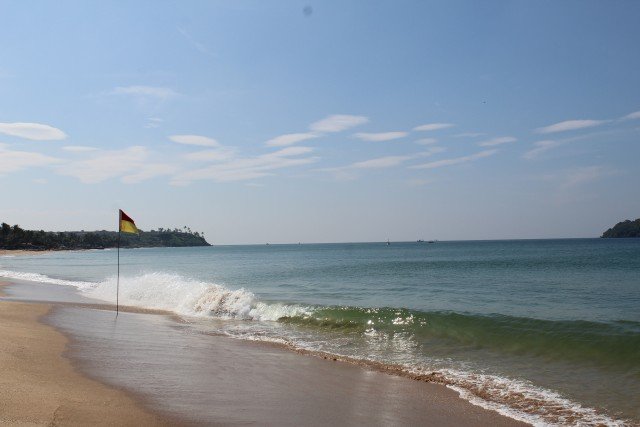 How to reach to Baina:
Baina beach is just 1 Km away from "Vasco da gama" city of Goa and very near to Dabolim, Goa airport.
How to reach to Goa:
By air:
Goa has its own international airport in Dabolim which is very well connected to almost all cities of India and good connectivity with the major cities of other parts of the world.
By rail:
Goa has multiple railway stations like Vasco, Madgao etc. which is again very connected to all major cities of India.
By road:
Very good road connectivity with nearby states like Maharashtra, Kerala, Karnataka etc.
Why should we travel?:
Wisdom can be achieved by gaining knowledge.
Knowledge comes from information
Information becomes possible because of Data.
Data comes to us from observations.
We become more observant when we travel and gather information. Hence it's one of the paths to gain knowledge and step towards wisdom.
Keep Travelling
Authored by: @qagiri