ADSactly Travels - Manila Ocean Park: Feel the sea life
Manila Ocean Park: Feel the sea life
The first ever trip outside of a city or state excites people, and for me, this was my first time travelling international. Because of this I was even more excited and full of energy.
My journey was to the land of the Islands, the Philippines.
The official name of the Philippines is the Republic of the Philippines. This country consists of 7641 Islands. So, if a person plans to visit one island in a day, it will take him more than 20 years(7641/365= ~20.9) to cover all of the islands.
Top Three Reasons to Visit:
People who love the sea and beaches have thousands of islands to choose from, both small and big.
The capital, Manila, is famous for its nightlife with party-goers. It's a haven for party people.
This country has many marine mammal parks. So, people interested in sea creatures can carefully observe the plentiful sea life.
I landed in Manila which is the capital of the Philippines. On the way to my guest house, I saw two different types of economies coinciding in this one city. On the one side, the road was full of slums - small and old houses, while on the other hand, I could see buildings that touched the sky. I stayed in Makati city, which falls under metro Manila itself, and is known as the financial center of the Philippines. Makati is also an important cultural and entertainment hub in metro Manila.
My Visit to the Ocean Park:
While settling into the city, I heard about the nearby Oceanarium. An oceanarium is a marine or large-scale aquarium where one can experience the sea life. Luckily, I found it nearby. The name of that oceanarium was Manila Ocean Park, which was about an hour drive from Makati. I toured here along with a few of my friends.
After reaching our destination, we saw the list of the events the ocean park had on offer. It would have been a tough task to cover all the activities of that were on offer, so we highlighted the few that we deemed important, and entered. The Ocean Park reception gave us cute, scannable arm-bands, which were also entry passes to various events we chose to attend.
The ocean park maintained a few small pond-like structures to house the fish, which stayed mostly near to the water surface. These colorful fish were so beautiful that it seemed like a marine fashion-show was running in before our eys. The ponds had many rocks of various sizes in order to recreate the natural sea environment.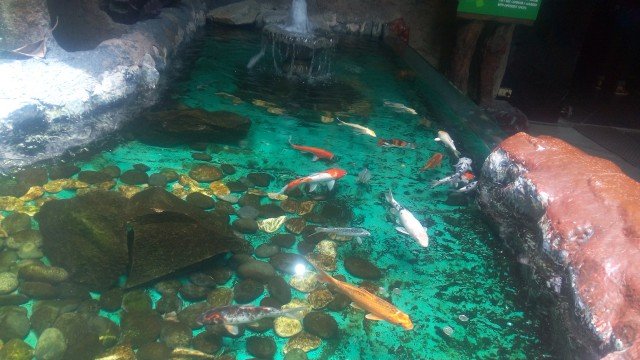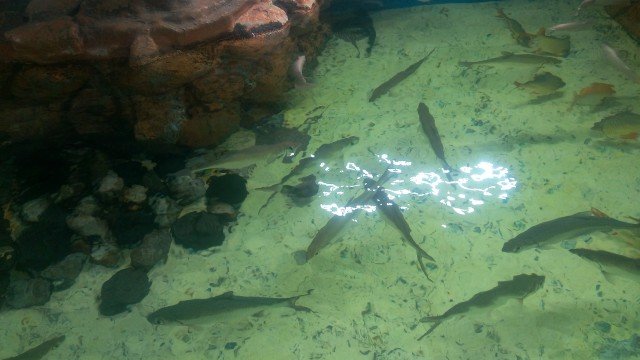 The next pond-like structure had tiny fish with tiny stones placed to recreate the percfect setting.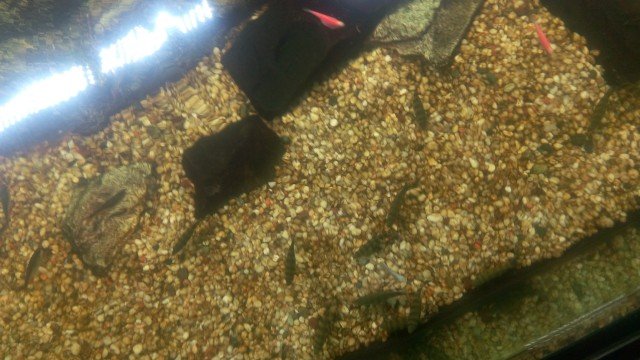 Then we walked towards the main oceanarium, which was huge. We saw the starfish, which were perfectly star-shaped. The color of these fish were similar to the stones, which give them a natural defense mechanism against predators. A starfish seems like a lazy creature. Most of their time is spent lying on rocks. We waited for a while, but very few of them showed any movement, and we moved to the next aquarium..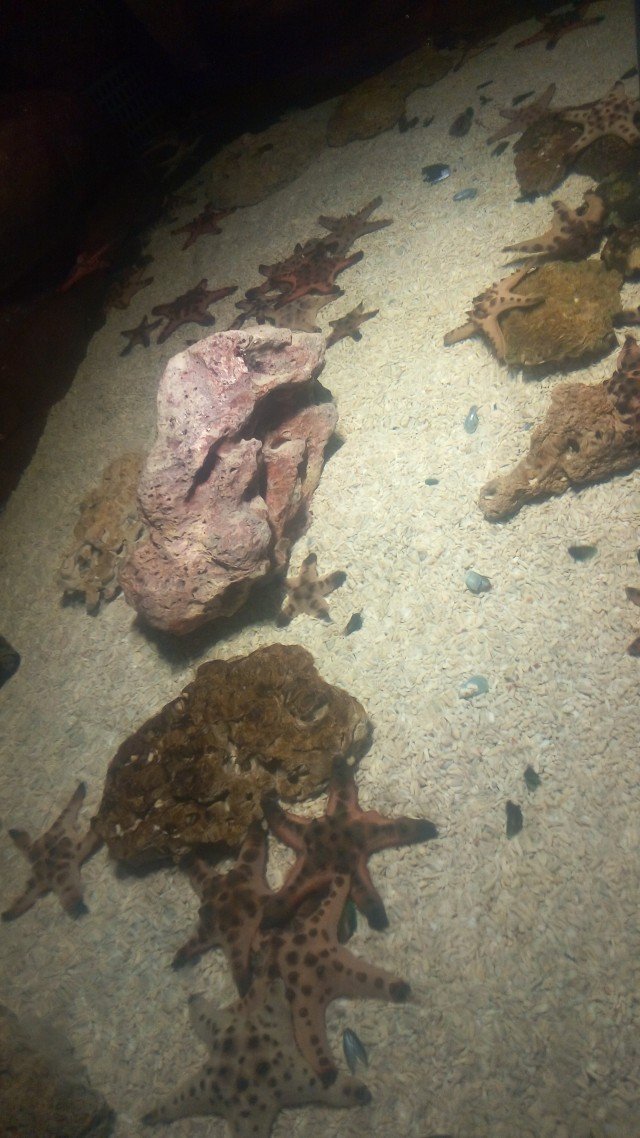 ...where we saw Black Ghost fish. These fish were black with their eyes glowing continously. This area was also kept at a very low light, so that visitors could observe the glowing eyes of these interesting specimen.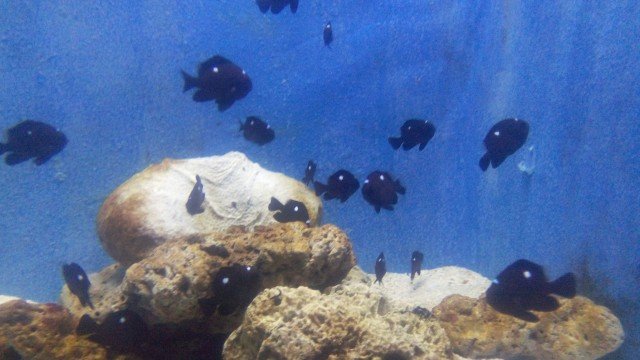 One part of the oceanarium was packed with beautiful fishes in different colors. Along with the versatile colors of the fish, this part also had sea plants, stones, and rocks in different colors and shades.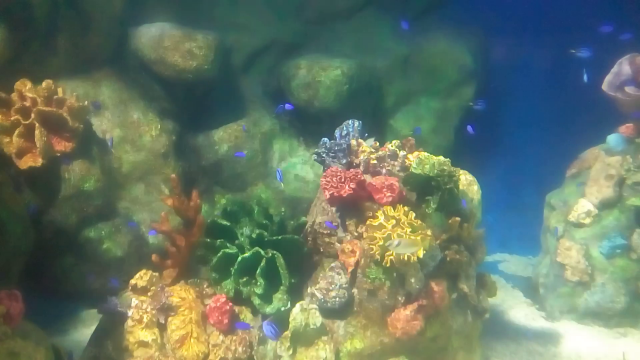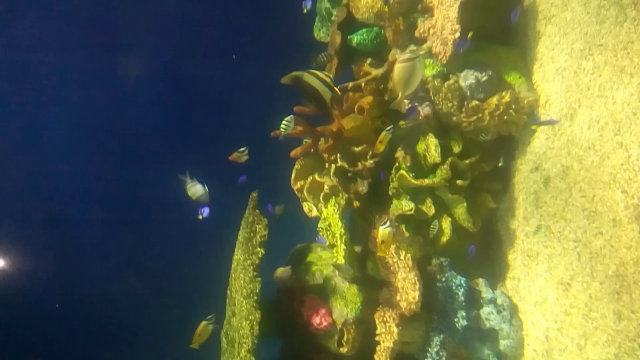 Then we moved to another part of the oceanarium, where some very large fish were kept. As opposed to their size, these fish seemed to be the most fearful of predators, therefore they often choose to stay at great depths.

The next are was the jellyfish habitat. There was an entire auditorium dedicated to showcasing the life of jellyfish. It seemed like the Jellyfish were emitting different colors, and after watching for a time, my eyes adjusted to the darkened room, and I could make out the many different hues that they produced.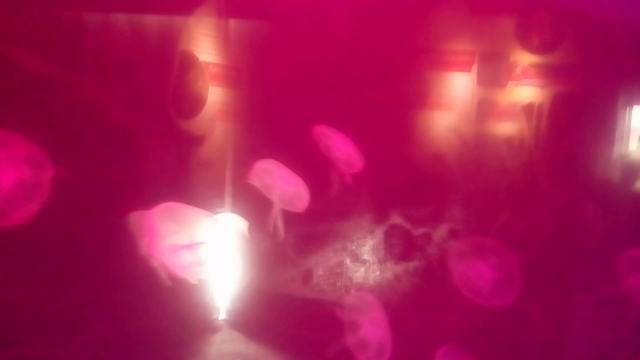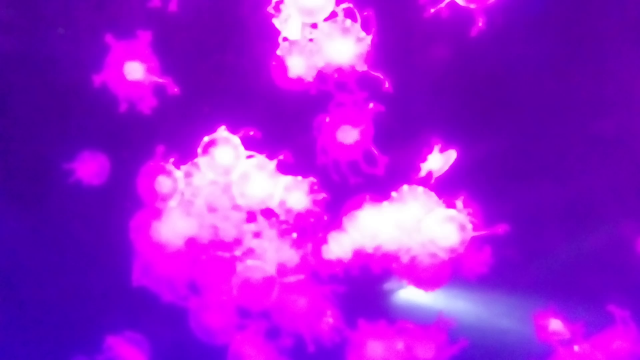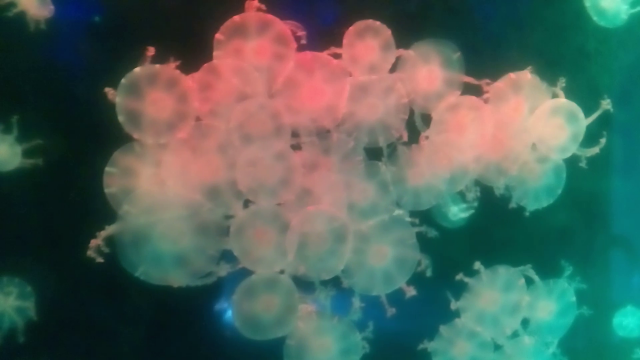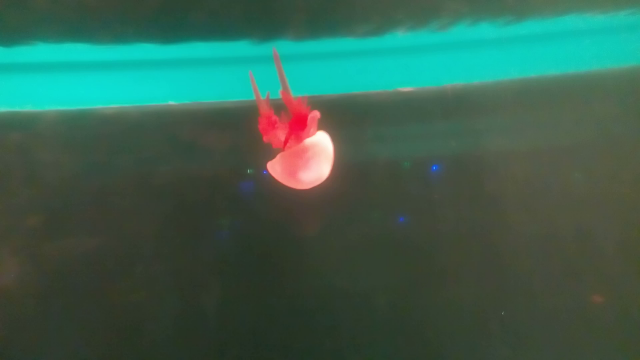 After four or five hours of witnessing a large variety of sea creatures, we thought about resting. And, what could be better than having a Fish Spa* therapy in an ocean park?
Fish spa therapy is a pedicure service where a large number of a species of fish - Doctor Fish - eat the dead skin cells from human feet. There was a pond filled with thousands of doctor fish. We folded our pants from the bottom up, and put our feet in the water. Hundred of small fish swam to our feet and started nibbling at them. We all felt a tingling sensation. Everyone was laughing, and most of us could not resist taking our feet out of the water for a few seconds, and then putting them back in the pond again.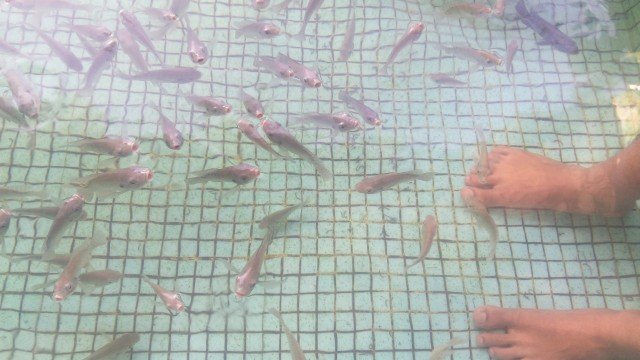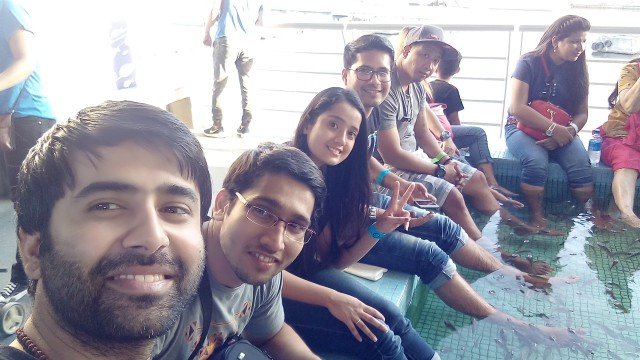 Just in front of this fish spa center we found an ice-cream parlor, which served us lovely, tiny ice-cream cones with assorted flavors; we cheered with these small cones.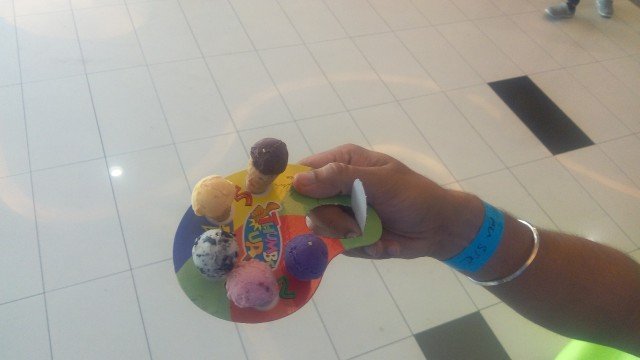 In the evening we attended a sea lion show, which happened to be the most interesting and the funniest event of the day. Two sea lions showed their audience lots of entertaining activities including walking like a human and imitating the trainers. The coordination between the trainers and the sea lions was extraordinary.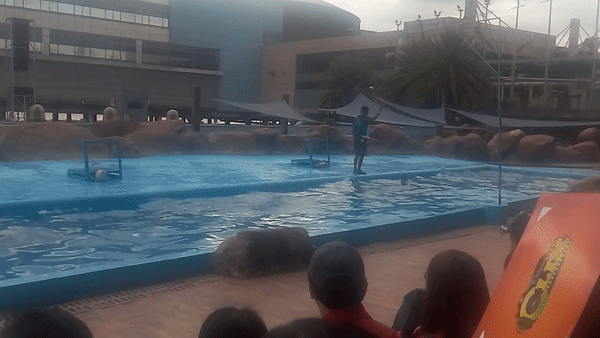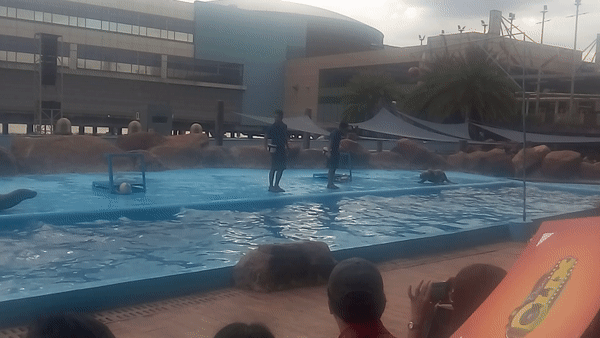 As this ocean park is built on a seashore, it has a beautiful sunset view. We witnessed this beautiful sunset, sat there for some time and then went back to our guest house, It was a day amazingly spent.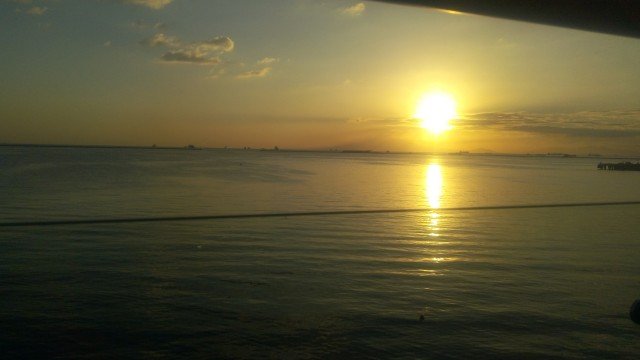 Keep Travelling