Ellora caves: the home to beautiful in-carvings - part1


Caves of Ellora are pretty famous in the world for it's beautiful in-carvings. These caves are actually monasteries and temples. These caves are considered to be the largest rock-cut temples-monastery in the world and also comes under "UNESCO world heritage site". It is situated on the western ghats. Ellora caves come under protection from Archeological survey of India(ASI)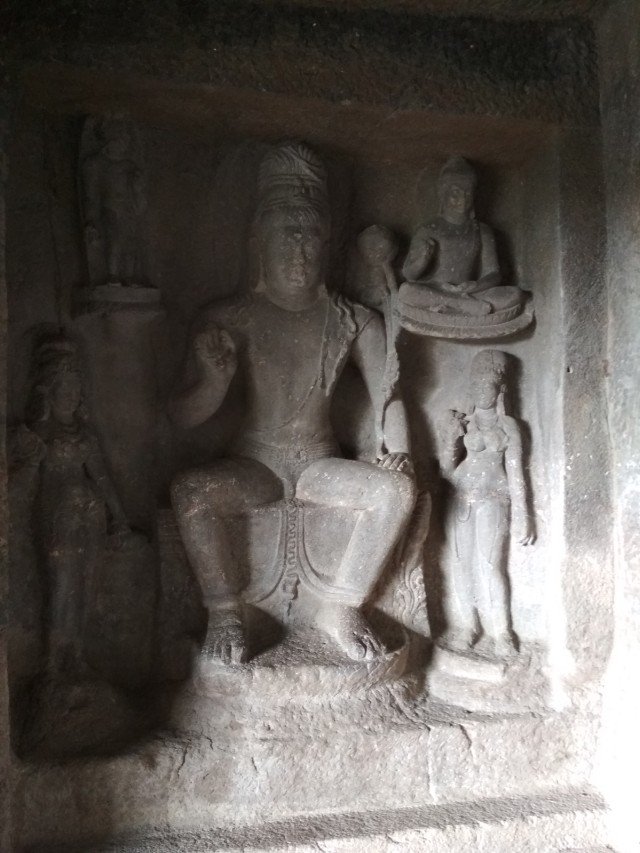 History of Ellora Caves:
Ellora name came from an ancient word "Elura" or "Elapura" and it means "greatness of the edifice"
These caves consist of the monument from three different religions, Hindu, Buddha, and Jains. These caves are dated in the range from 600-1000 CE. There are more than 100 caves on this Ellora site, Out of these, only 34 caves are open to public.
These 34 caves include:
There are 12 Buddist caves numbering from cave 1 to cave 12.
17 Hindu caves numbered from cave 13 to cave 29.
And 5 Jain caves numbered from cave 30 to cave 34.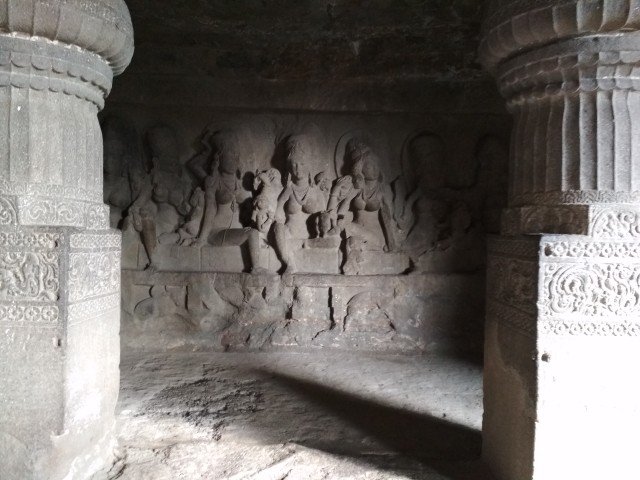 These caves represent the deities and mythologies of their own religions. Ellora caves were constructed to present their life and values of the "deities". Hindu and Jain caves are mostly having Shiva's idols while Buddhism has "Buddha" in preaching postion. These caves of different religions are present in the same proximity and it is difficult for an archeologist to tell about the chronological order in which these caves were constructed.
The dating of these caves is opinionated whether Buddhism or Hindu caves were constructed first. A broad consensus based on the various other caves, other temples in-carving in Deccan region(Western Ghats) suggests that construction of Ellora was done in various periods:
Early Hindu period: 550 - 600 CE
Buddhist period: 600 - 730 CE
Later Hindu phase
Jain Phase: 730 - 950 CE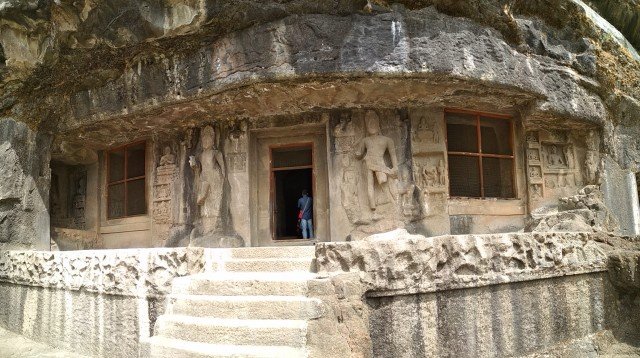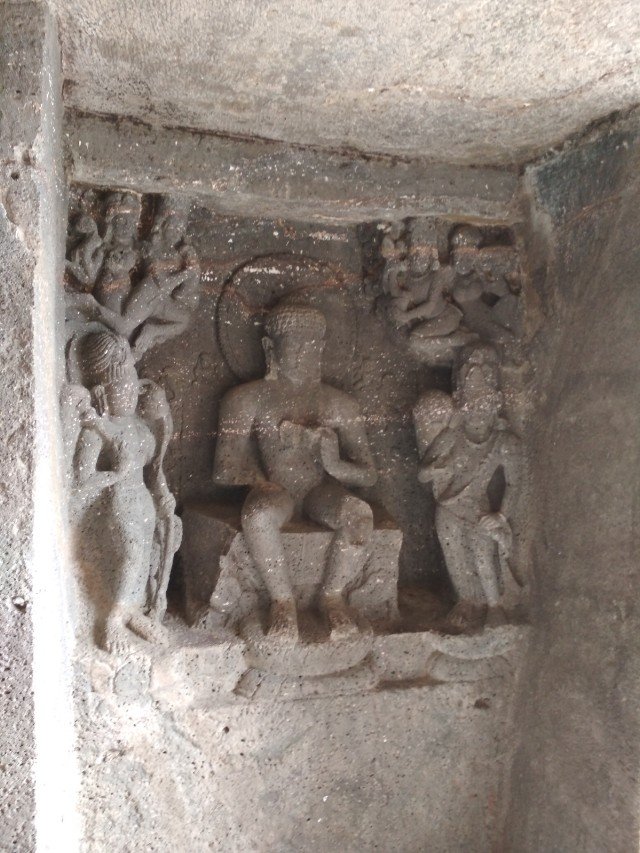 Geography of Ellora Caves:
Ellora caves are situated 29 Kilometers from Aurangabad, which one of the major city of Maharashtra and about 120 Kms from Ajanta caves, which are an epic example of the Buddist monastery and in-carvings.
These caves are made up of Basalt rocks. These basalt rocks were formed from the volcano activities. The basaltic "lava" of the volcano over the time was cooled down by nature and multi-layered basal rock structures were formed. All these cases are constructed and in carved from those rocks.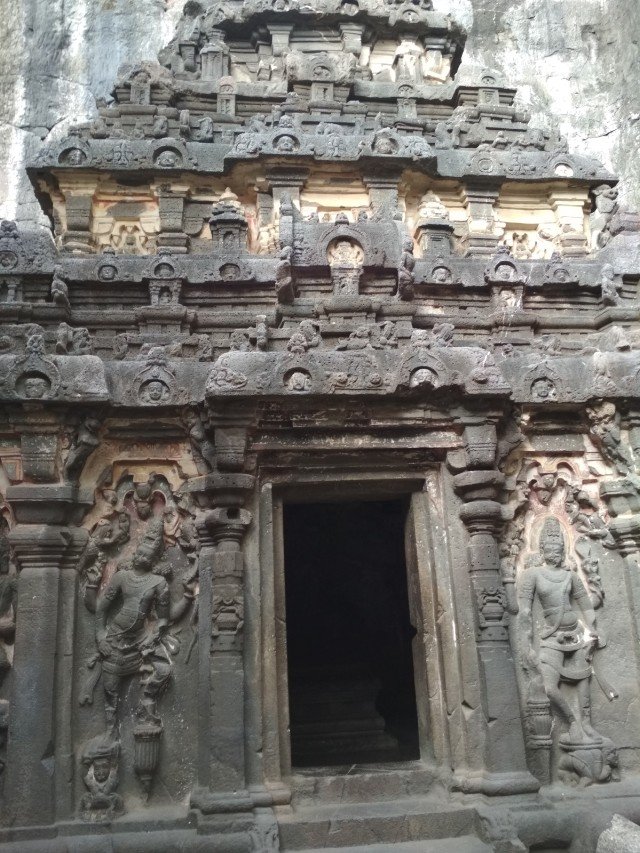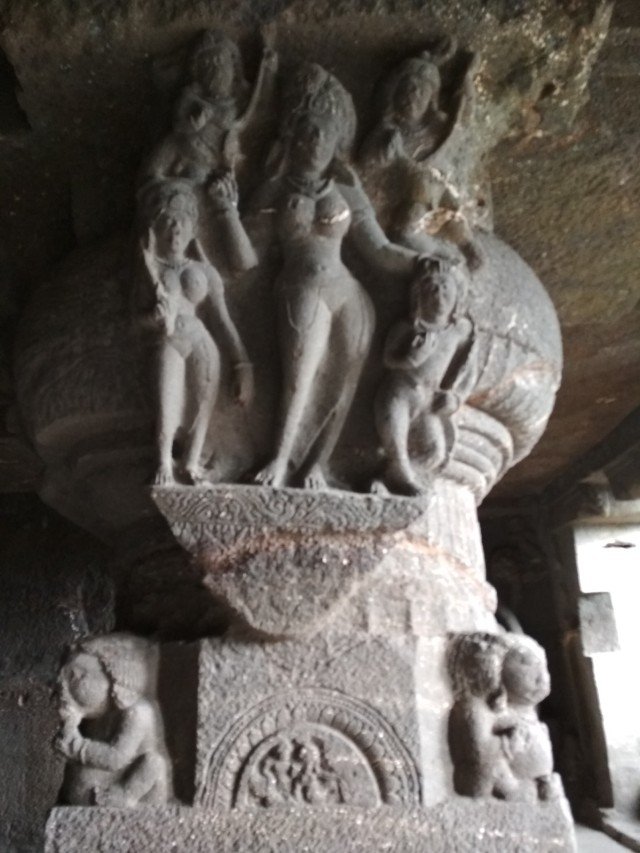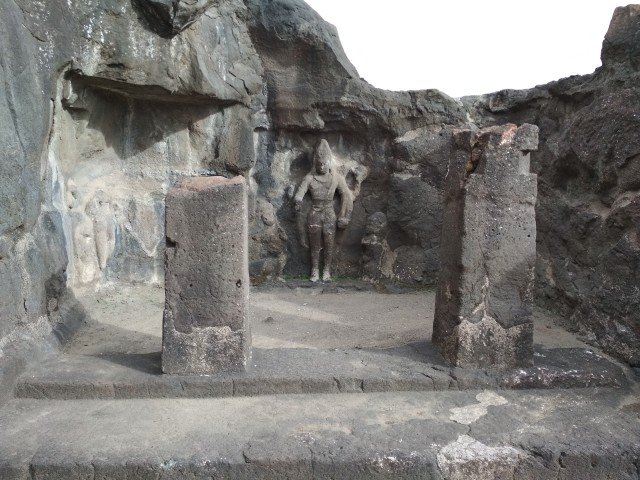 Nearby places to visit:
Ajanta and Ellora caves are major attractions of tourism because of their ancient and beautiful in-carvings and a gigantic structure of Kailasa temple, which is one of the largest monolithic in-carved structure in the entire world. Apart from these Caves, one should also visit these places which are very near to Ellora caves.
Ghrishneshwar Jyotirlinga Shiva Temple: This is amongst the 12 Jyotirlinga of Shiva and just at a walkable distance from Ellora.

Bhadra Maruti temple: This belongs to Lord Hanuman in resting(lying on the floor) position. Nowhere in the world, one can see Lord Hanuman in the posture.

Dhaultabad fort: One of the gigantic forts constructed by cutting an entire mountain

Bibi Ka Maqbara: It is a smaller version of Taj Mahal(which is amongst the seven wonders of the world) and is in Aurangabad city which is about 29 Kms from Ellora caves.

There are few more places to visit which include Chini Mahal, Pavan-chakki etc.
More tourists, more damage to heritage sites:
Although these places are under ASI, but, a lot of irresponsible visitors coming to this place is actually a threat to these heritage sites. A site like Ellora which is very huge and difficult to maintain by a group of people is highly likely to get damaged by people visiting the place. So, please be responsible and try to avoid at least these things while visiting these heritage sites:
Avoid writing or changing the inscriptions.
Avoid climbing on monuments and in-carving for sake of good photographs.
Do not damage in-carvings, pillars of these caves.
Ellora site also has a beautiful garden surrounding all over the front side of the side. Keep it clean.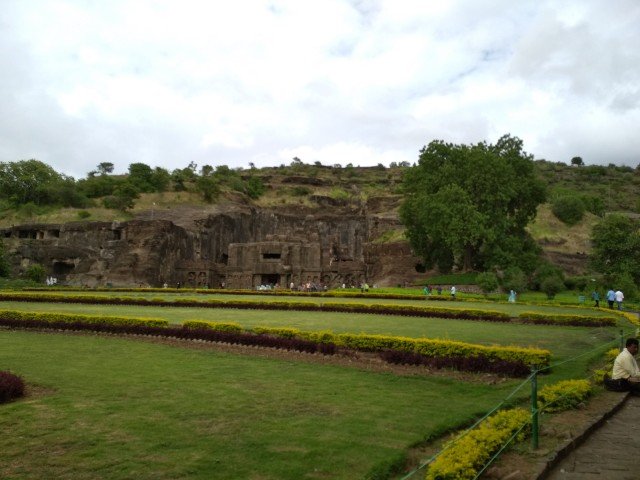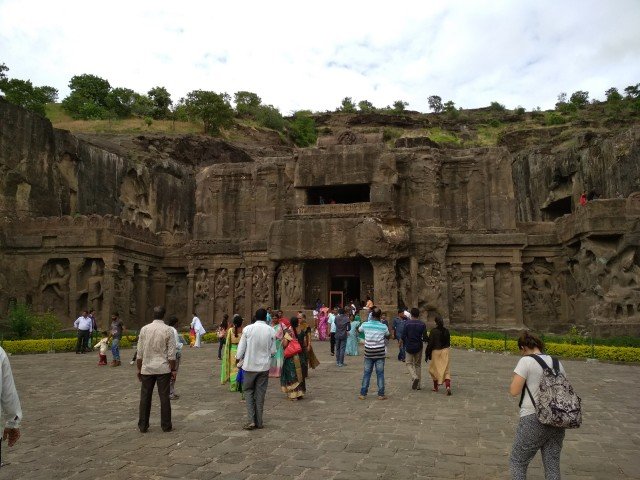 Keep Travelling
Authored by: @qagiri