ADSactly Travel - Ellora caves: the home to beautiful in-carvings - part2
Ellora caves: the home to beautiful in-carvings - part2


This write-up is the 2nd and the last part of the Ellora caves visit. In the part1, we discussed history, the geography of Ellora caves in overall and what the nearby places one can visit along with the visit to Ellora caves.
As discussed in the last blog, the 34 caves which are publically opened to visit belongs to three different religions, Hindu, Buddhism, Jainism.
Cave 1 to Cave 12:
Ellora caves are spread in a length of more than 2 Kms and caves starting from cave 1 to cave 34, south to north. Cave 1 to 12 belongs to Buddhism. Previously these were considered to be the oldest among all the Ellora caves. But, recent studies by new scholars predict that these caves constructed after the Hindu caves. These caves were built in two phases.
Cave 1 to 5: developed in phase 1(400-600)
And, rest of the caves in phase 2(650-750).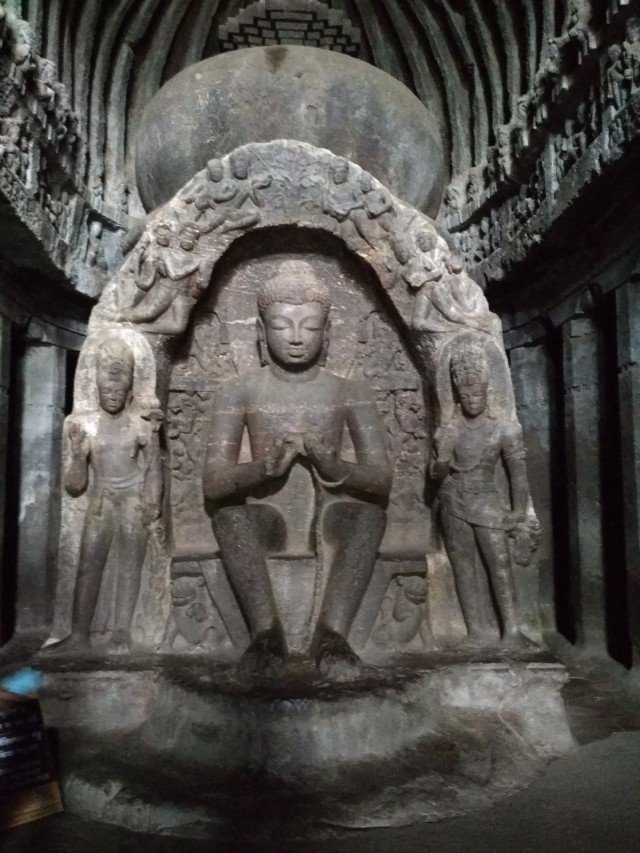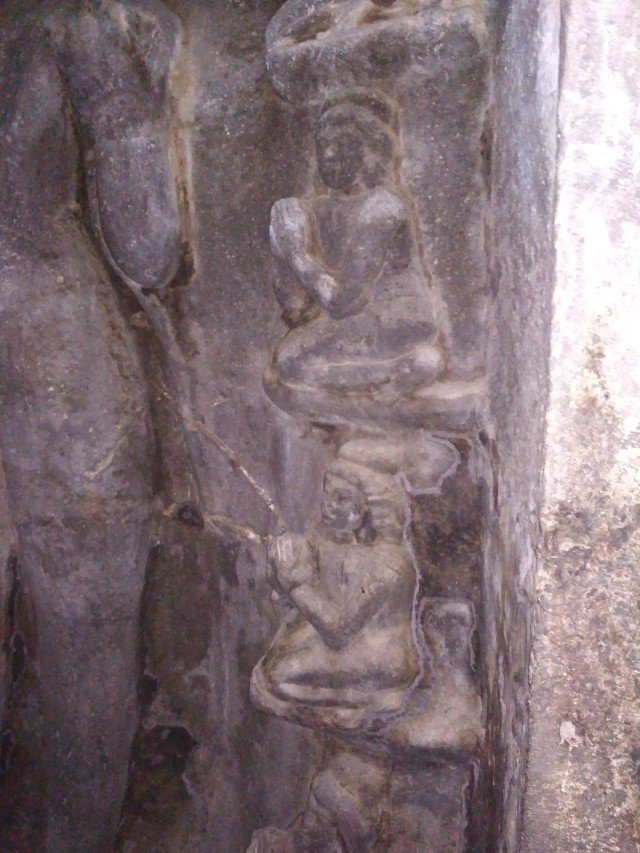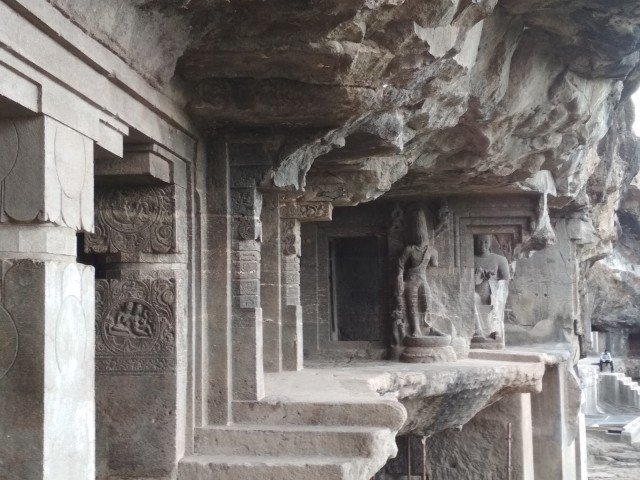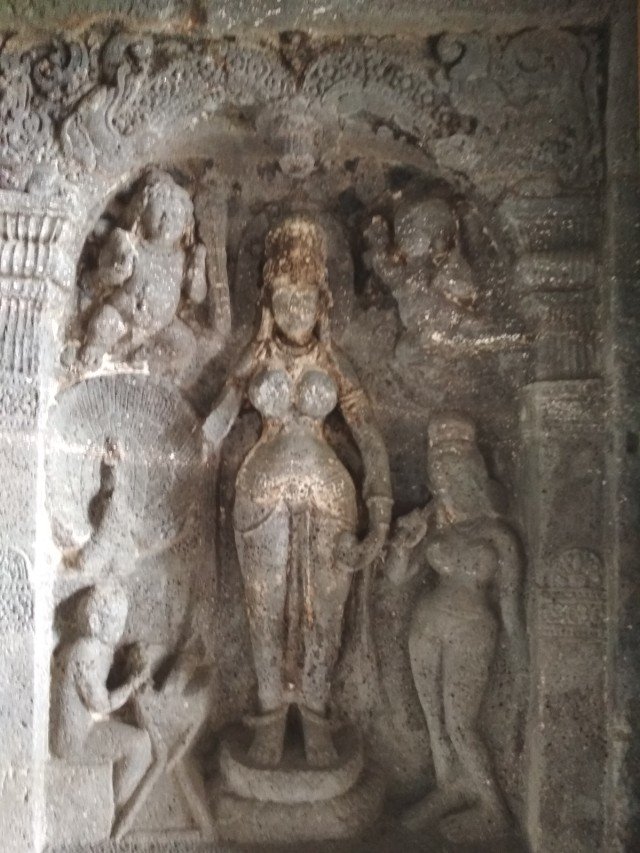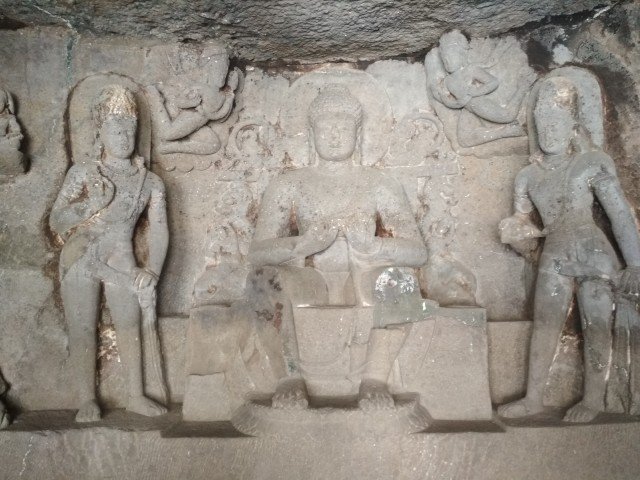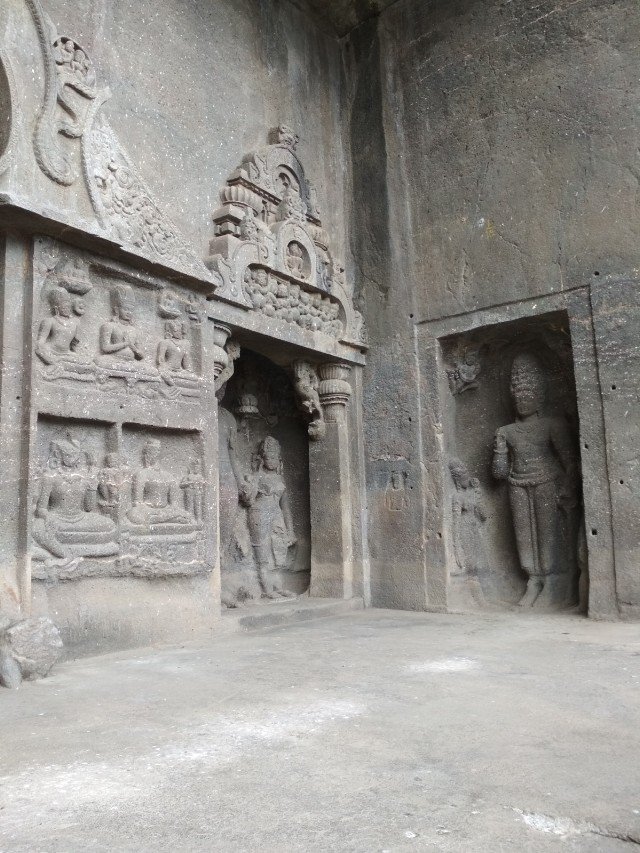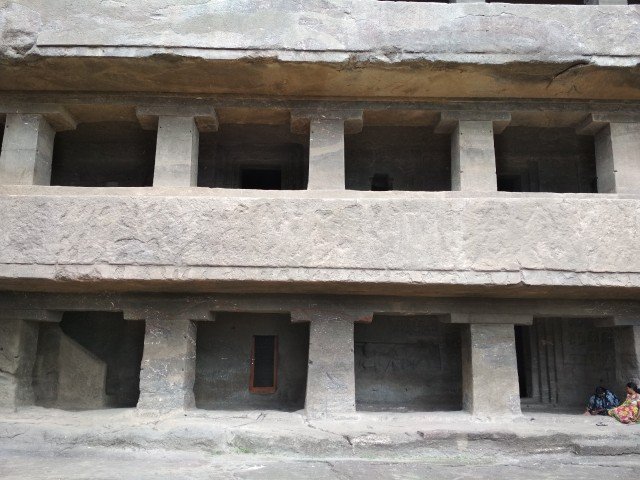 Most of these caves are Viharas which were the prayer halls of that time. These caves also have shrines devoted to Gautam Buddha in preaching postures. These caves are multi-storeyed building at that time. These caves have in-carving of idols and mandals(a spiritual symbol in Buddhism which represents universe).
Cave no. 10 is also known as Vishvakarma cave. This cave is the most excellent example of the in-carved artwork of that time. The Lord Buddha with his disciples is in greeting posture. This cave is of two floors and has a gallery. On the front side of the gallery, there are postures of couples and animals. The artwork in this cave resembles like the modern day wooden carpentry and also known as "Carpentry cave."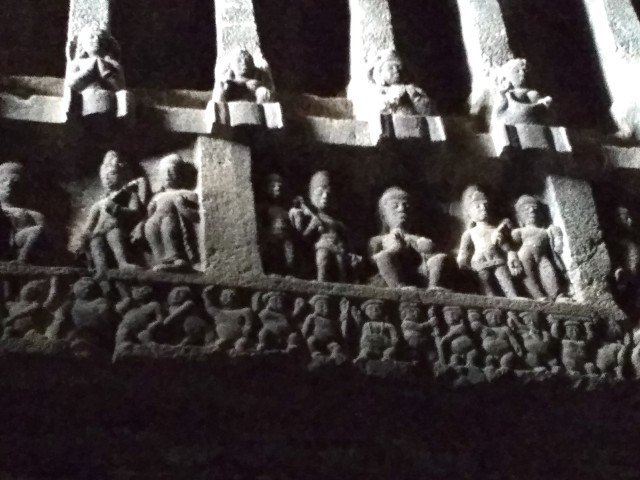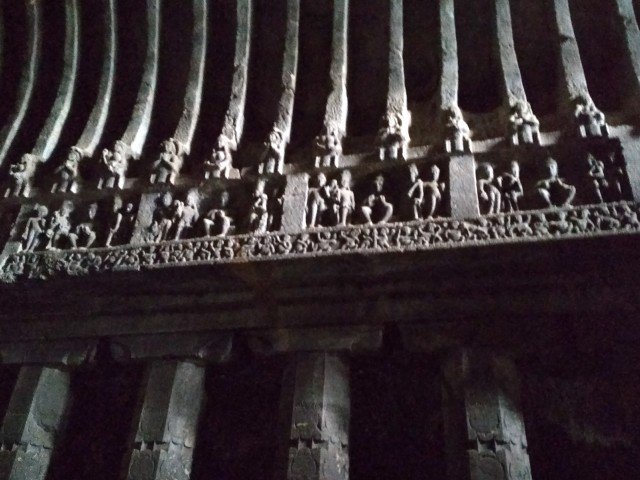 Cave 2 and three were profoundly damaged due to time and number of irresponsible people visiting these caves. So, some of the parts of these caves are under maintenance.
Cave 13 to 29:
Cave 13 to 29 are Hindu caves and mostly devoted to Lord "Shiva." The construction of the Hindu caves completed in two phases. The sequence of the development of these Caves does not go with the cave numbers. Caves 14, 15 and 16 constructed at the end of the 2nd phase.
Cave 15, also known as "Dashavatara" has a structure similar to the cave 11-12 of Buddhist caves. Cave 11-12 also has few things identical to Hindu caves structures. Archeologists believe that these similarities are due to the same set of architects and workers worked on these sites.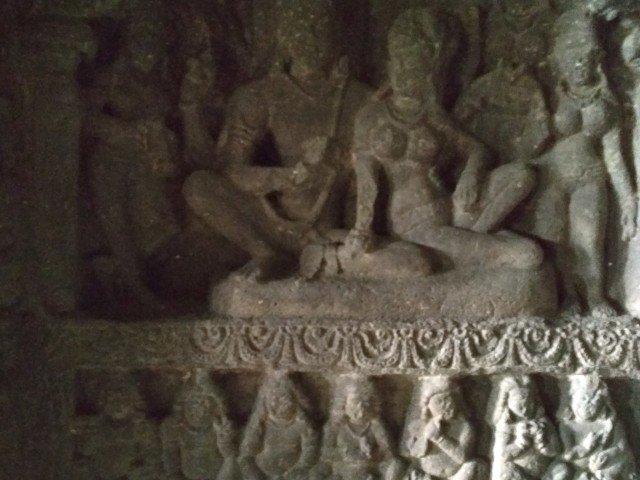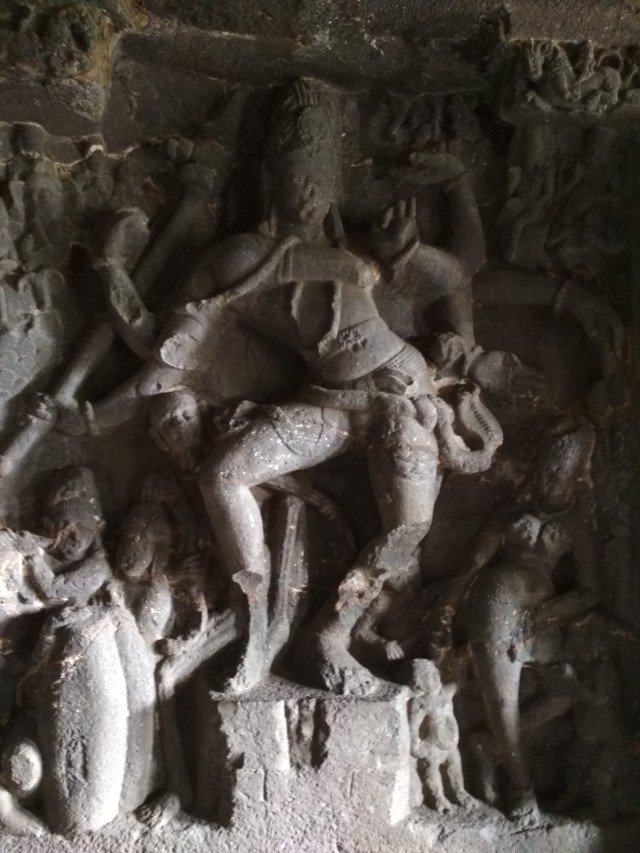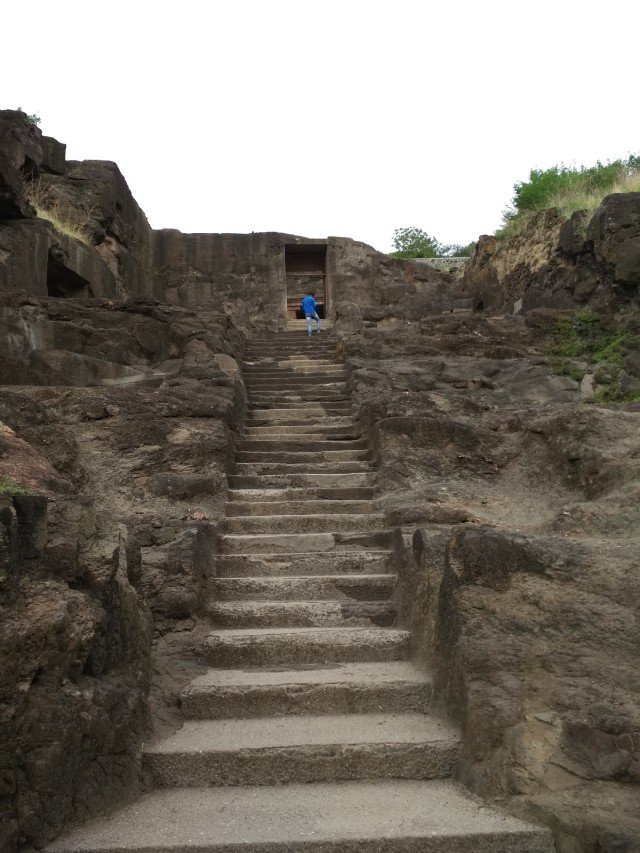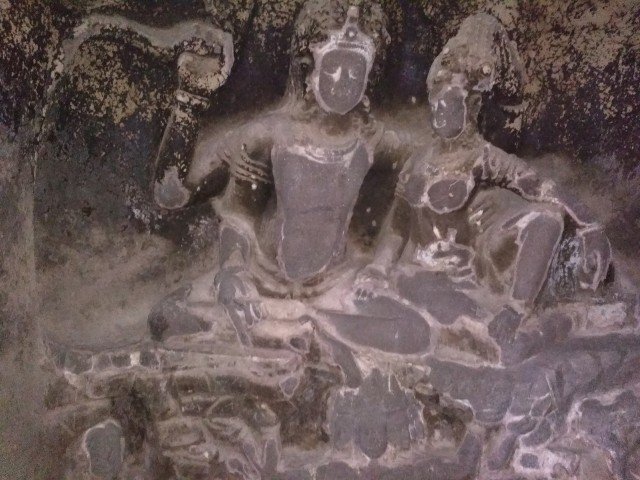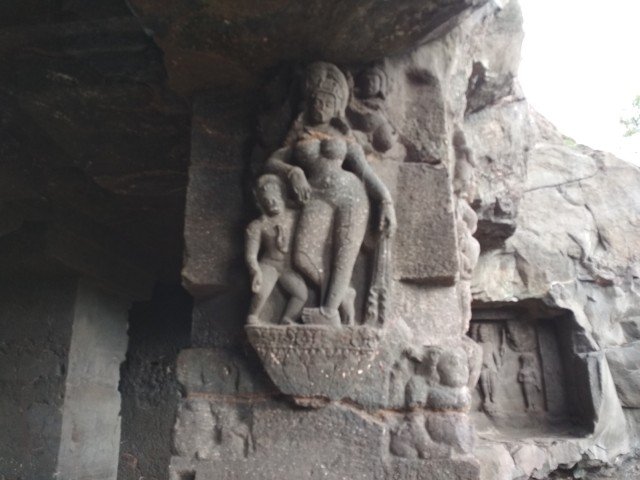 Cave 16, known as "Kailasa" is the largest monolith monument in-carved from a huge single rock. The huge size and robustness of this temple astonish people around the world. This temple has many Hindu deities but mostly devoted to Lord "Shiva."
Other caves also contain idols of Hindu deities. Cave 29 which is one of the earliest excavation was constructed at the bank of a lake and waterfall. Most of these caves are dedicated to Lord "Shiva" and has "Shiva-Linga"(rock cut linga-yoni).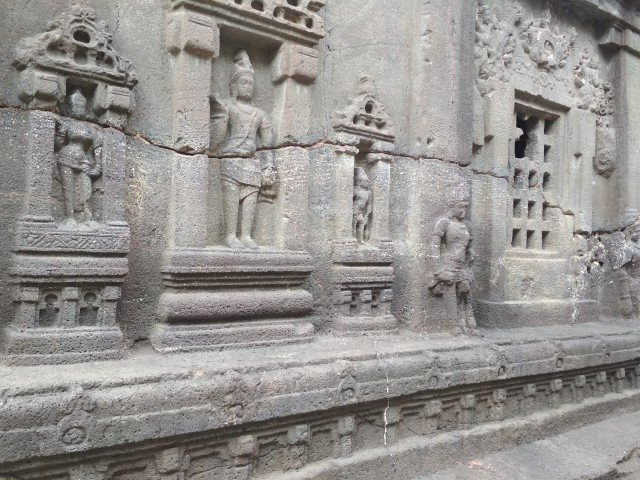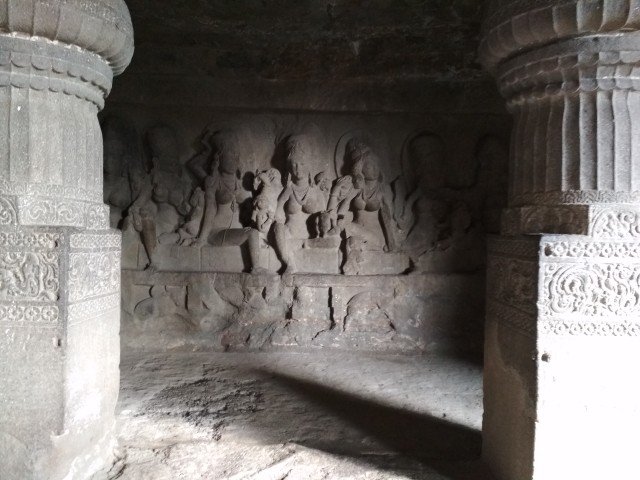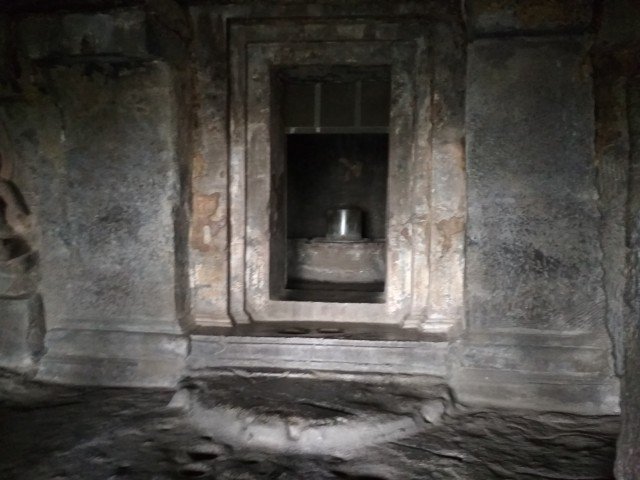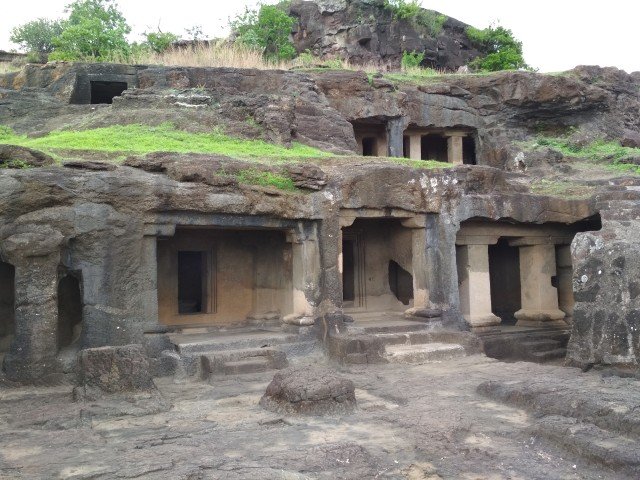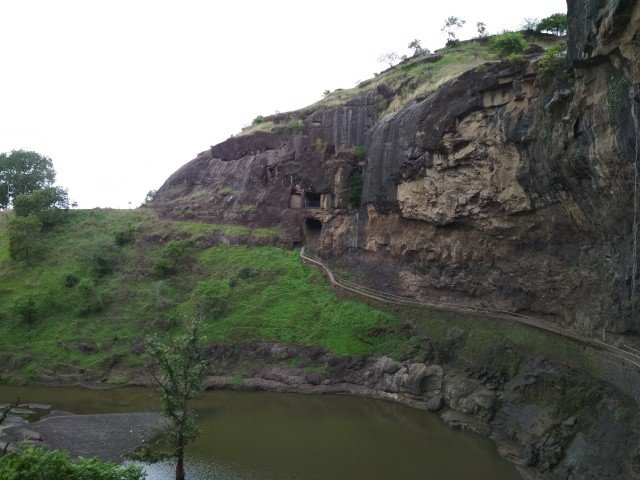 Cave 30 to 34:
On the extreme north of the Ellora, there are Jain caves numbered from 30-34. These were excavated in a 9th and 10th century. These caves were built after Hindu and Buddhist curve, so are influenced by those architectures. But, these very caves have finer and highly detailed carvings. One of the caves (30) is the smaller version of Kailasa temple(cave 16 of Hindu religion) and also known as "Chotta Kailasa."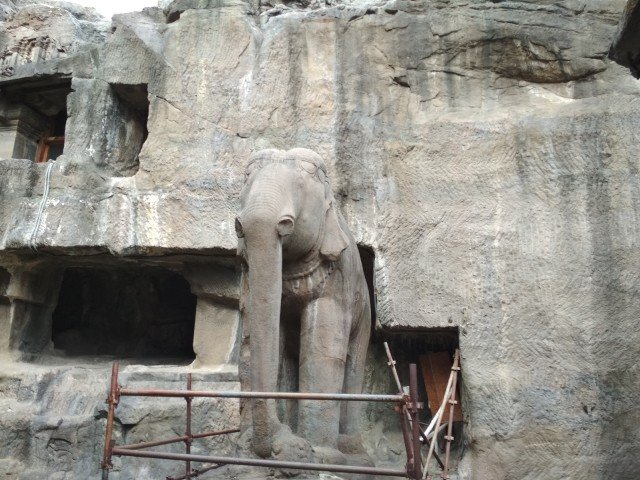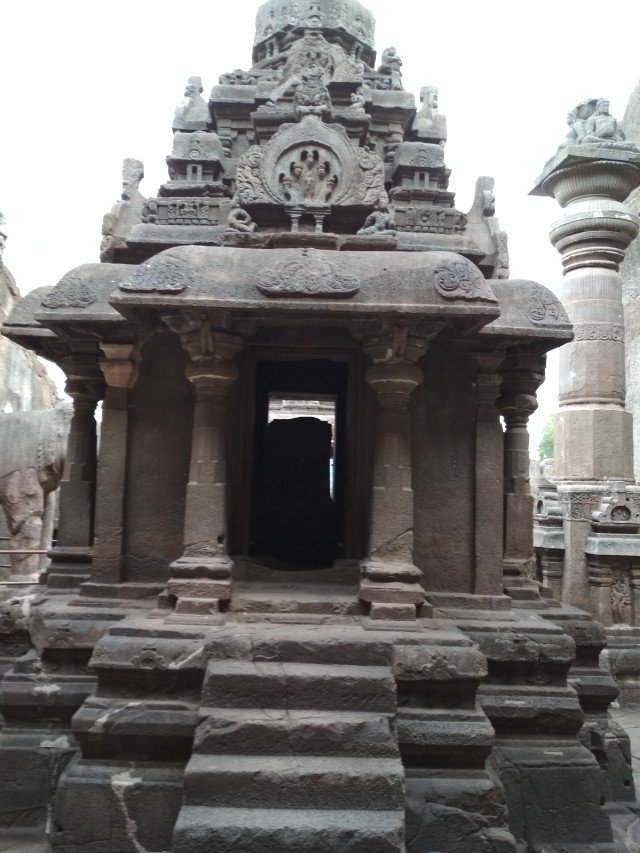 Cave 32 which is also known as "Indra Sabha" is a two-story cave and excavated monolithic. This cave contains the textual records of Jain worships used to happen here.
Cave 33 is the "Jagannatha" cave and is the most significant Jain cave. This cave is also two-storeyed with multiple big pillars. These pillars are full of detailed and more exceptional carvings.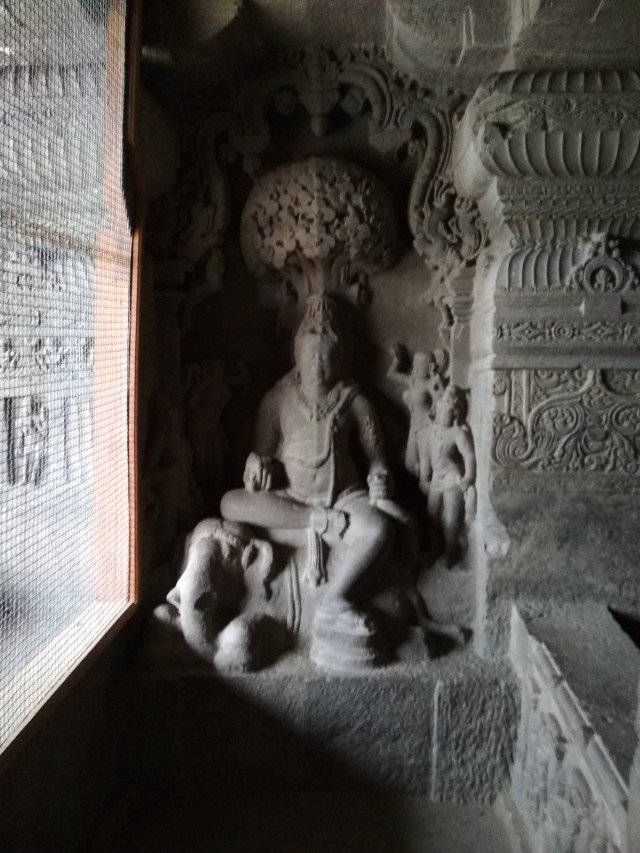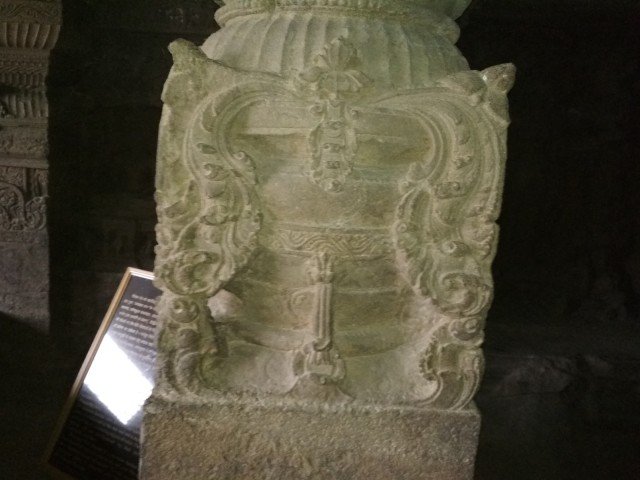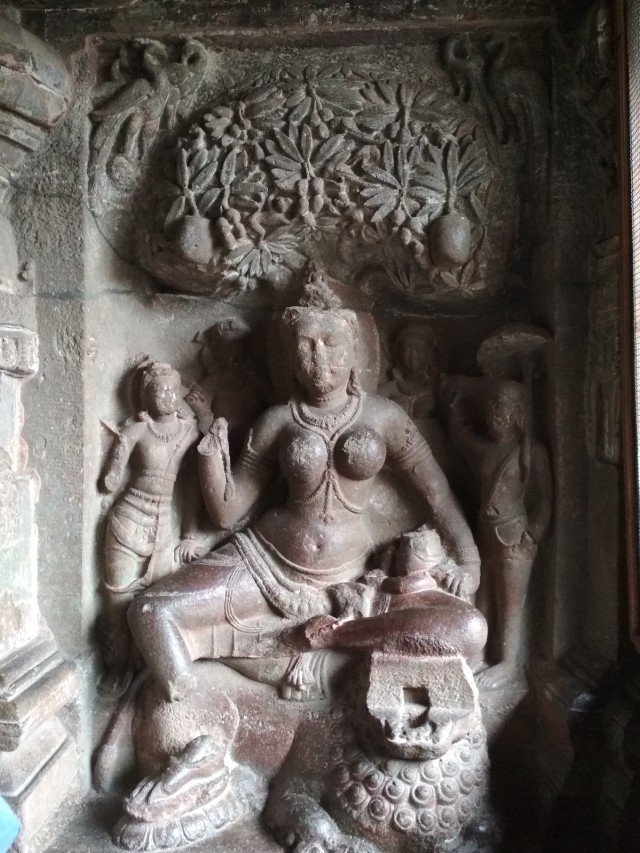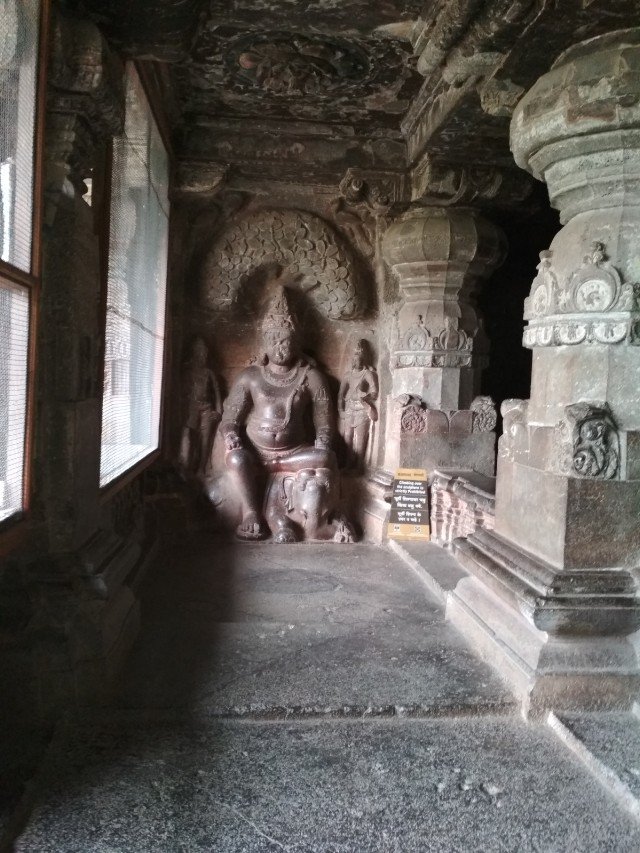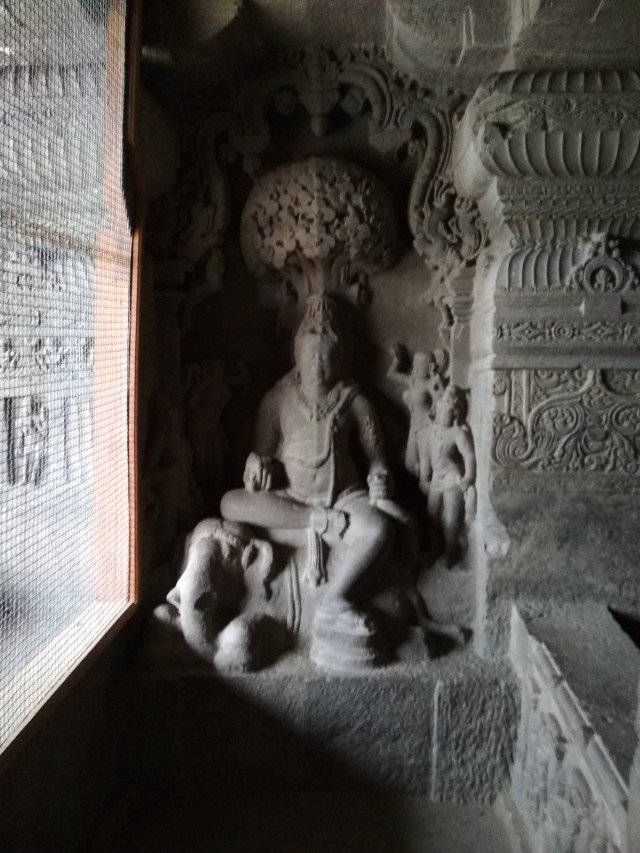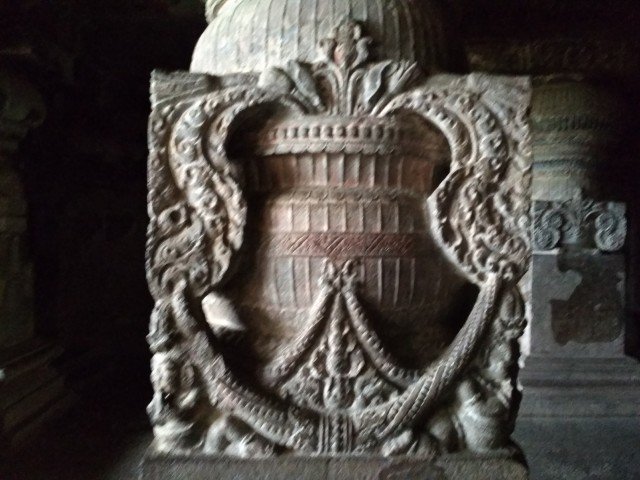 These caves are ~1 Km from Hindu caves, and public transportation is also provided from cave 16 to reach to these Jain caves.
How to reach to Ellora Caves:
Aurangabad is the nearest big city to Ellora caves. Most of the people come to Aurangabad and then go to Ellora caves.
Ellora caves are ~30 Km from Aurangabad. After reaching to Aurangabad, one can take public bus transport or hire a taxi to reach to Ellora caves.
How to reach to Aurangabad:
By Air:
There is a domestic airport in Aurangabad which is well connected to all major cities of India directly or through connecting flights. Mumbai is the nearest international airport from where a flight to Aurangabad can be taken.
By Road:
Aurangabad itself is a big city and connected to all major cities of Maharashtra and nearby states by road. One can use public/private bus service or can hire a private taxi to reach to Aurangabad.
By rail:
Aurangabad also has a railway station. One can book a train from any major city from India to Aurangabad. If train from a particular city is not available, one can book a train to Mumbai and then to Aurangabad.
One can also go to Ellora caves from Mumbai, the financial city of India, by taking a direct bus service.
Keep Travelling
Authored by: @qagiri