The view of the Maldives from the sky was one of the most beautiful sights that I have ever seen.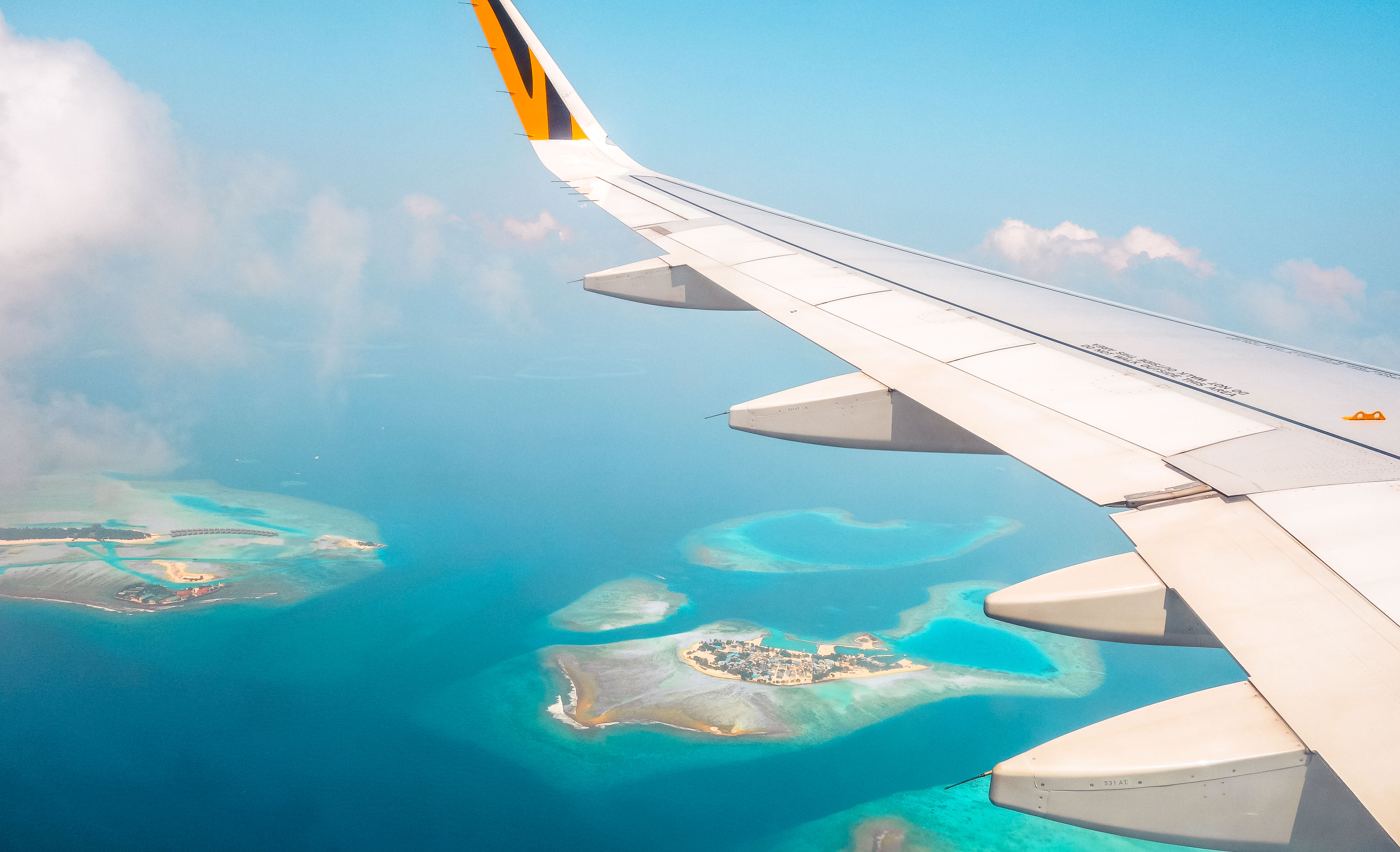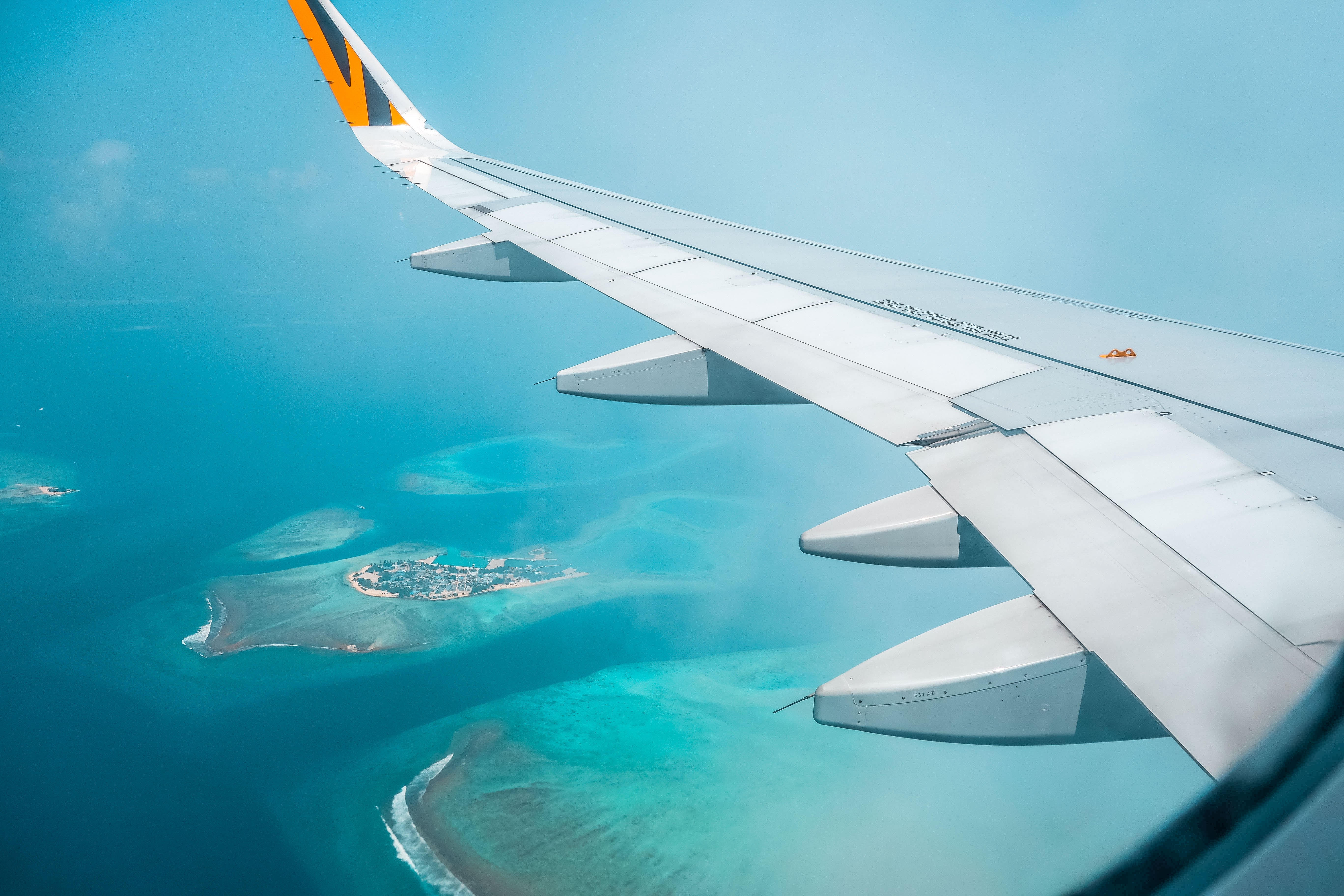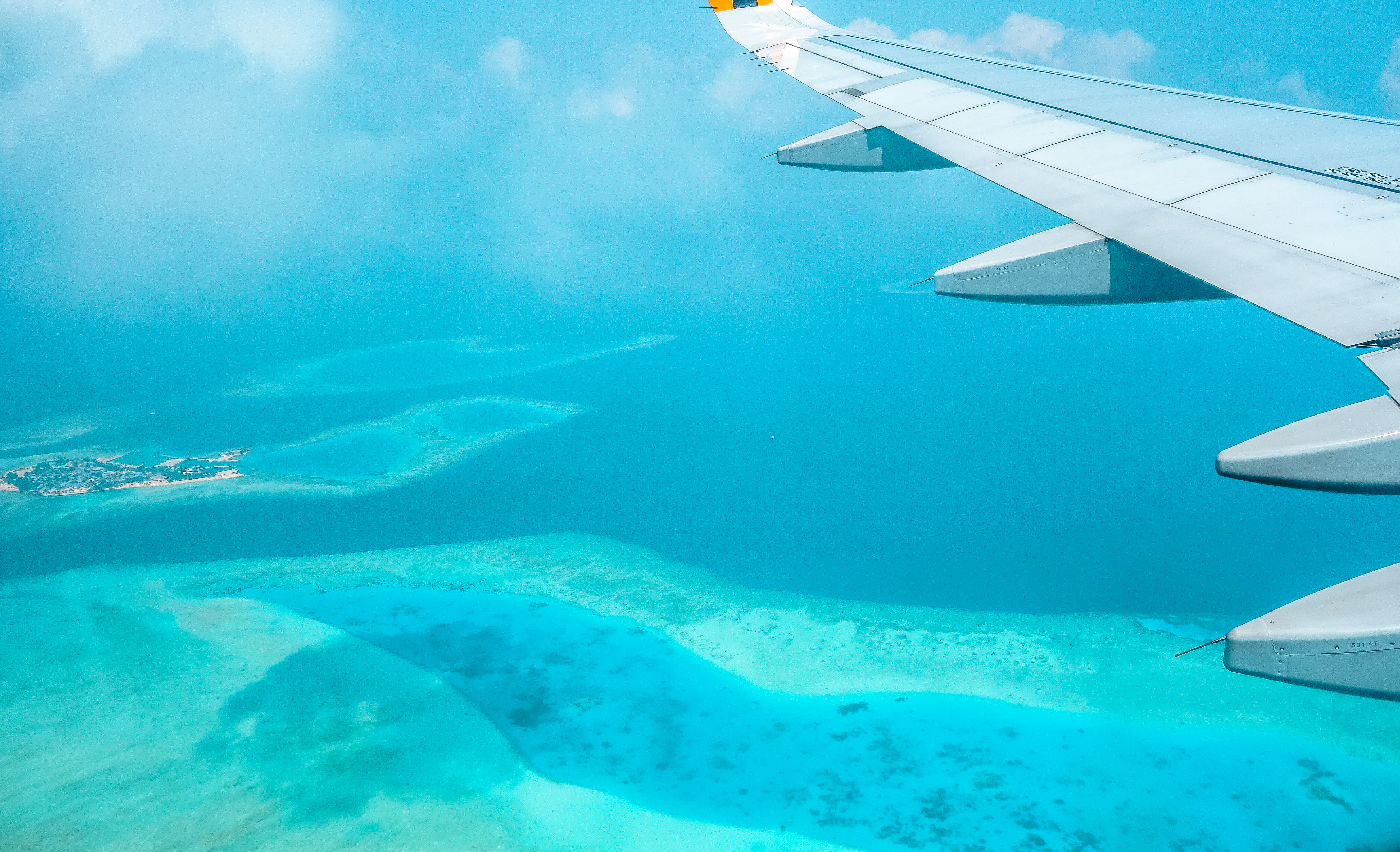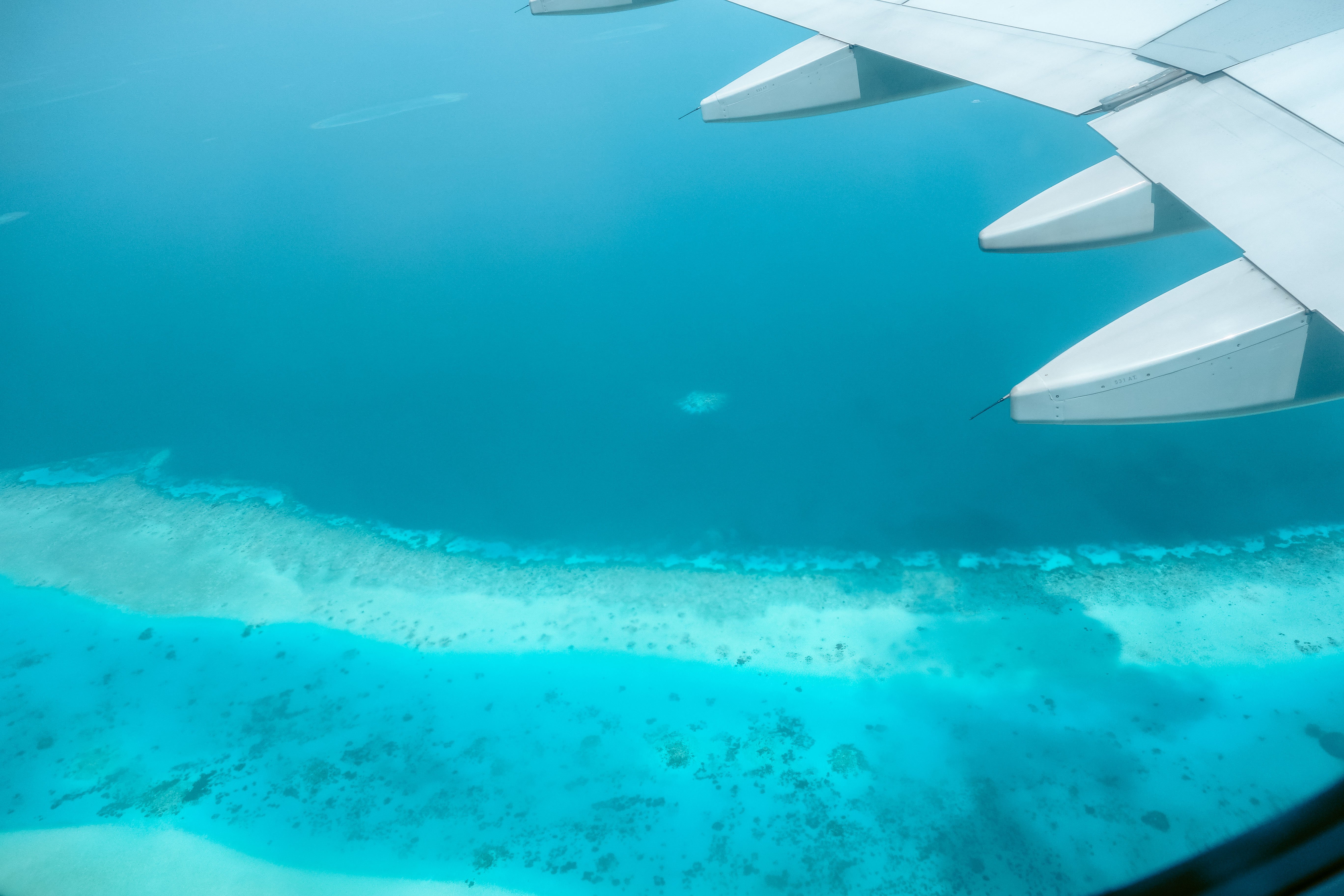 As the plane approach to land, you could see endless small blue islands in different shades. I also highly recommend to arrive or leave from the airport in the day time.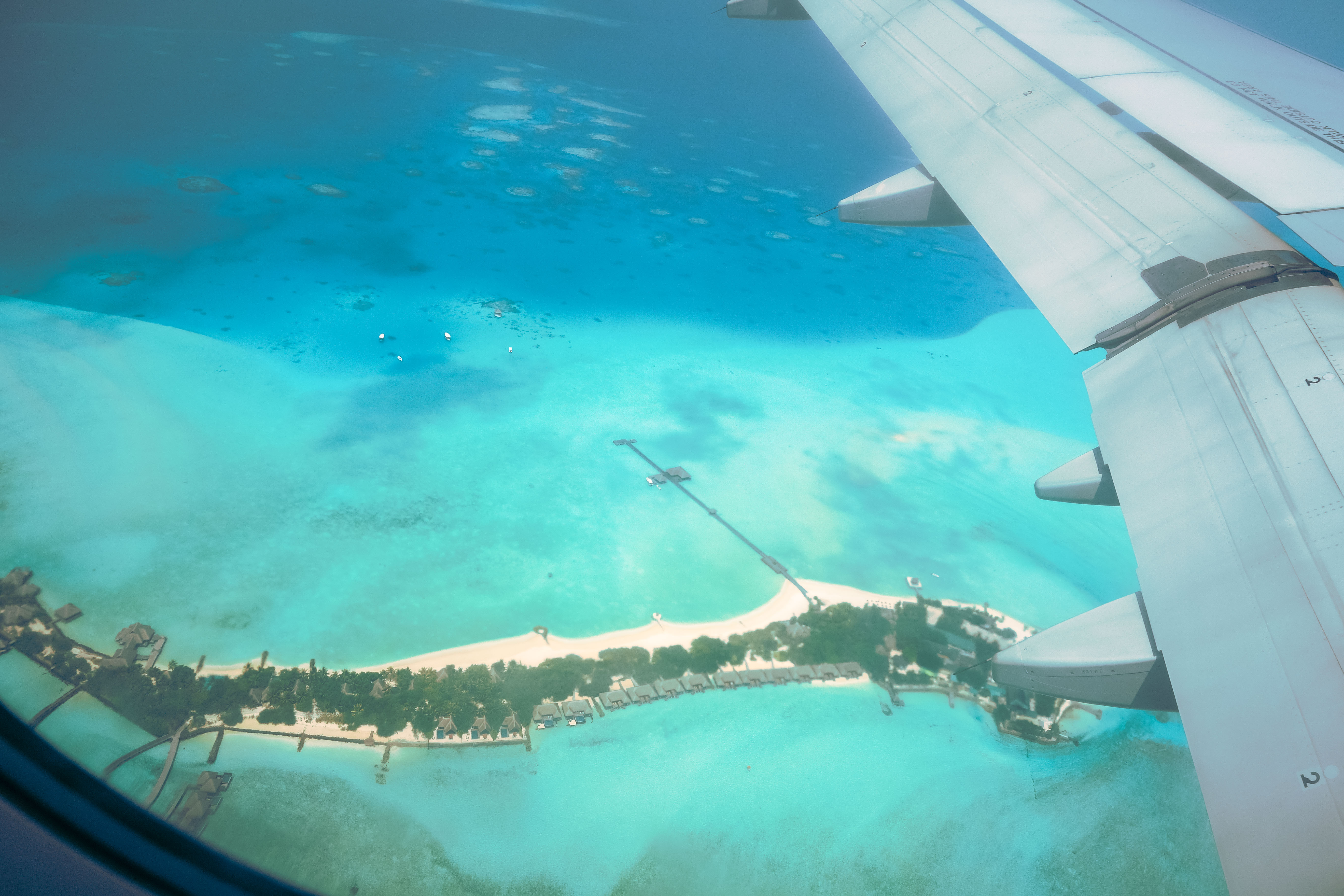 These are some fancy resorts that you can get a view over of.. The tiny white thingy are the speedboat, a way of life in the islands nation..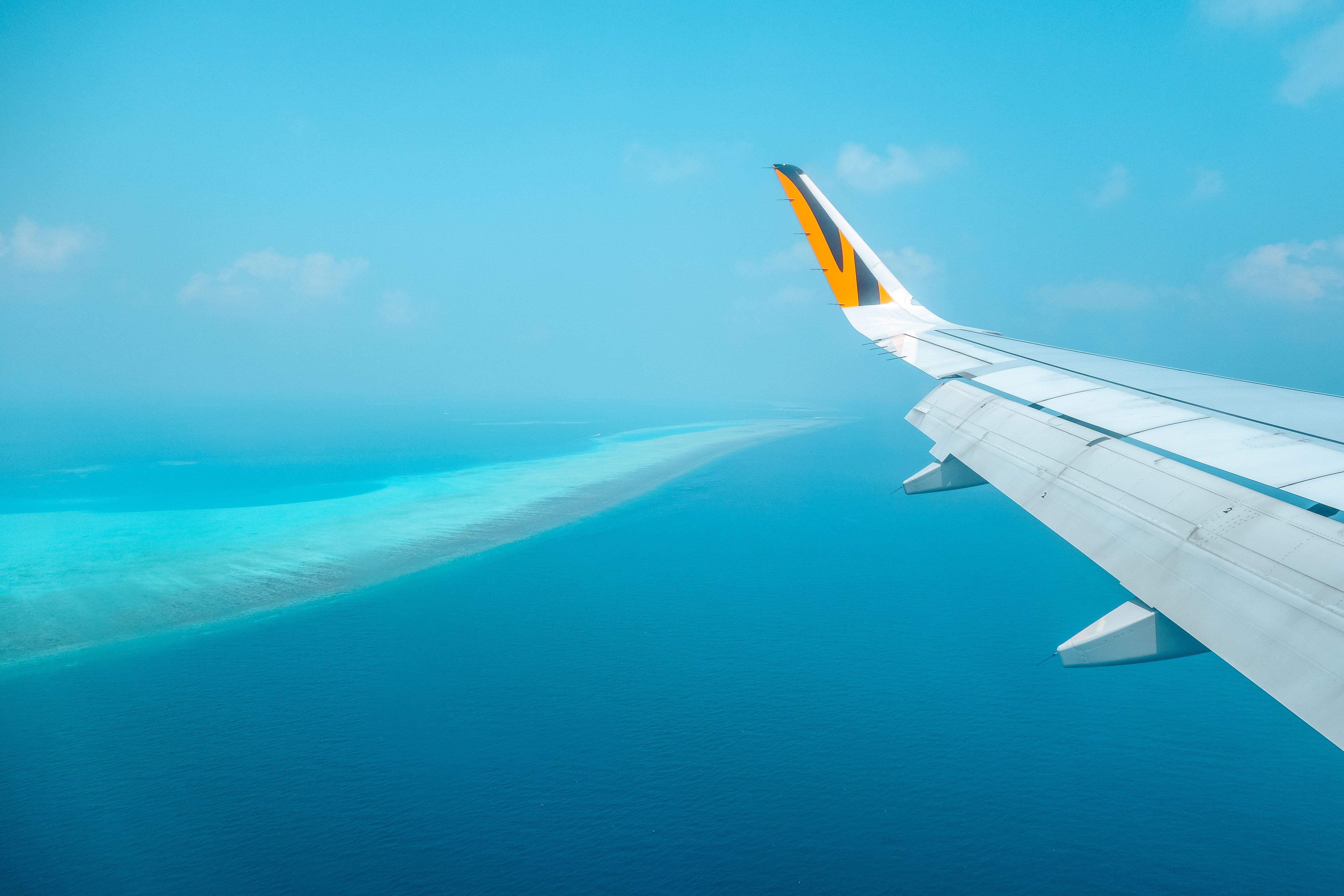 Since the runaway of the airport is parallel to the shore, it also makes you think that the plane is landing on water.Of course , it isn't ..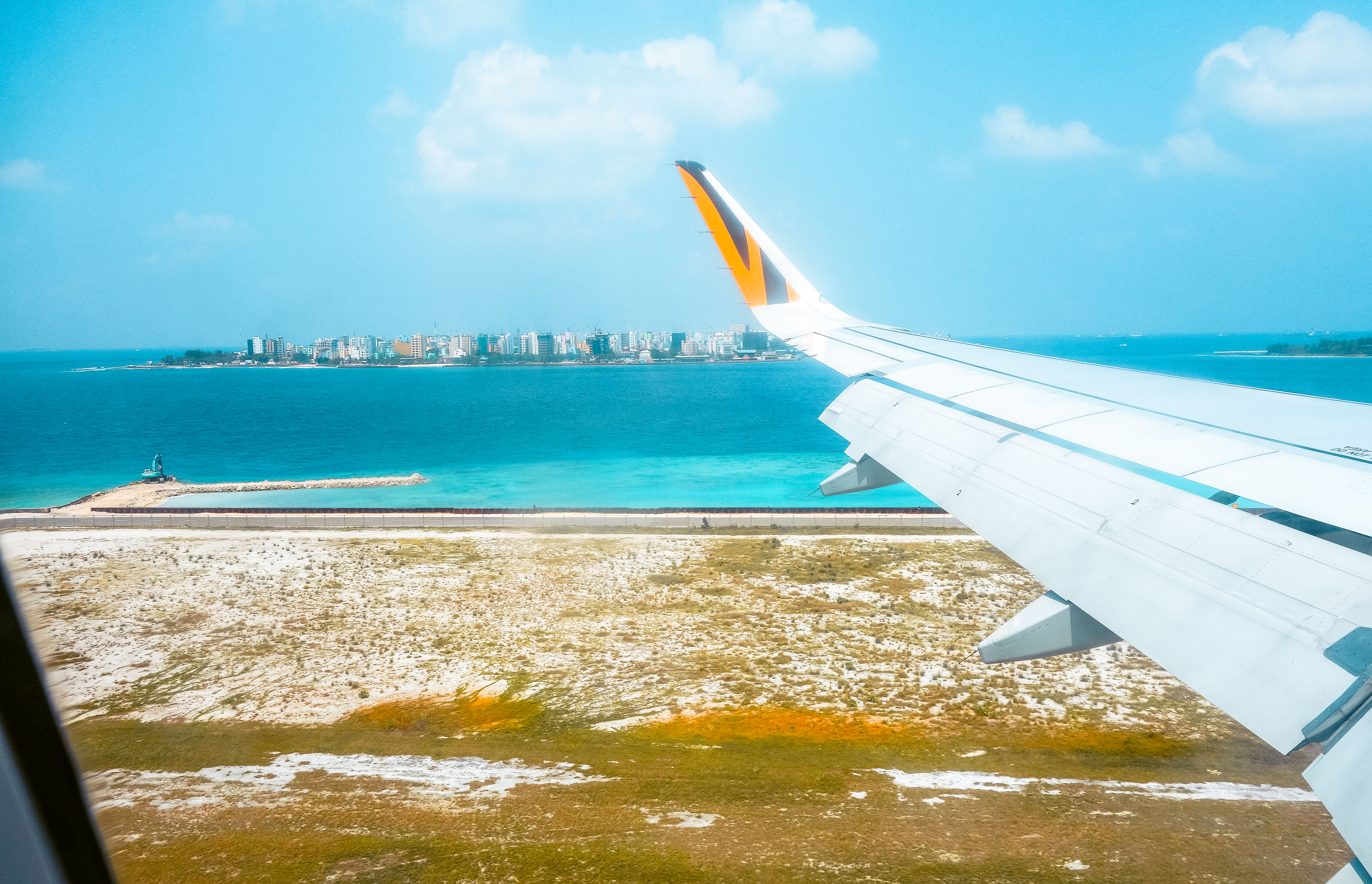 That tiny island that you see in this photo was Male, the capital city of the Maldives. It is also one of the most densely populated cities in the world.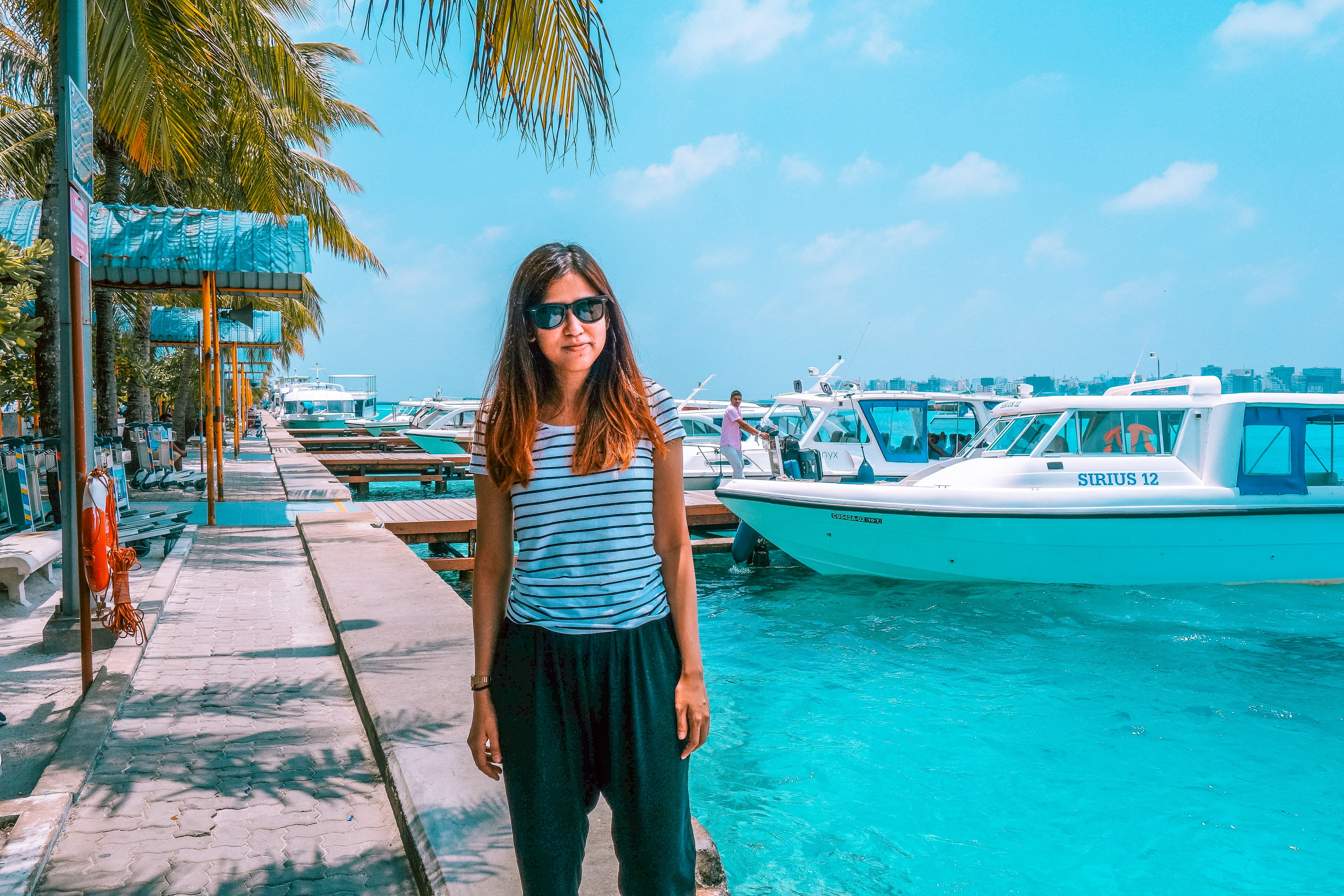 I remembered I was so stoked to see the view from the plane ,only to realise the sight of the water when we came out of the airport building was as amazing in real life. Jumping in joy!
These photos are colour corrected but I promise promise you that you won't get disappointed!