My new friend and I arrived to the the town of Kashan from Tehran after 3 hours. Kashan is a small little town , it's not a very popular place with foreign and local tourists. But it's a charming old city. It has also one of my favorite spots , I loved walking through the maze of ancient alleyways with beautifully restored 19th -century mansions.
Places to visit in Kashan
(1)Kashan Bazaar
Kashan Bazaar is my favorite one among the many that I have visited my time in Iran.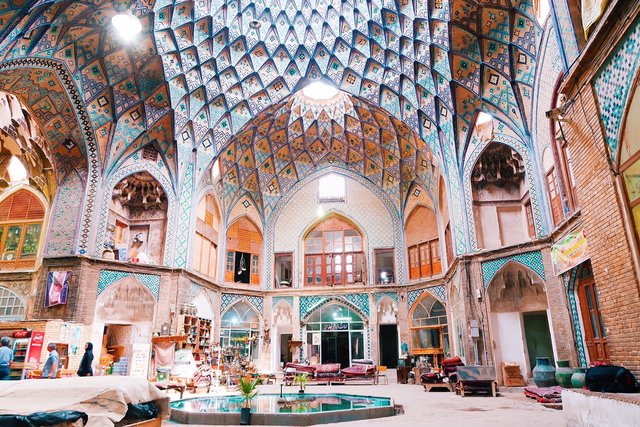 It has very high ceiling with unique geometric patterns, that has natural light entering through in the center of the ceiling.


One of the stairs in the bazaar leaded to another of this courtyard
And then one absolutely weird thing happened, after we had lunch on an underground tea shop, the whole market was absolutely empty, literally all the shops were closed and there was nobody except us. The photo was taken just less than one hour apart. Apparently , in small towns, the locals go home to have lunch and take a nap during afternoon.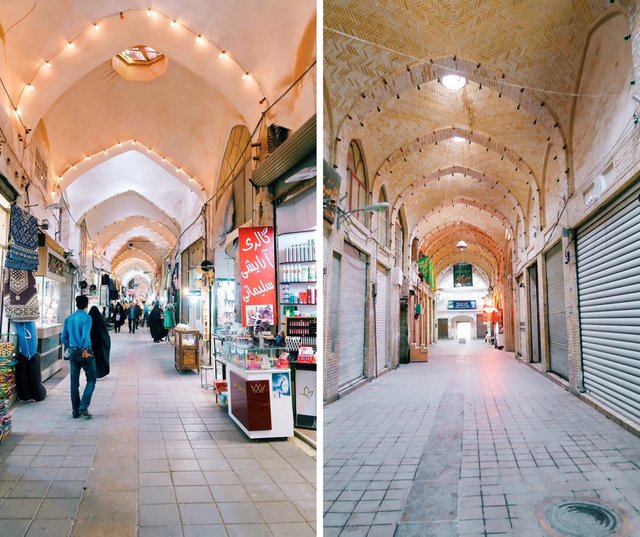 (2) Sultan Amir Ahmad Bathhouse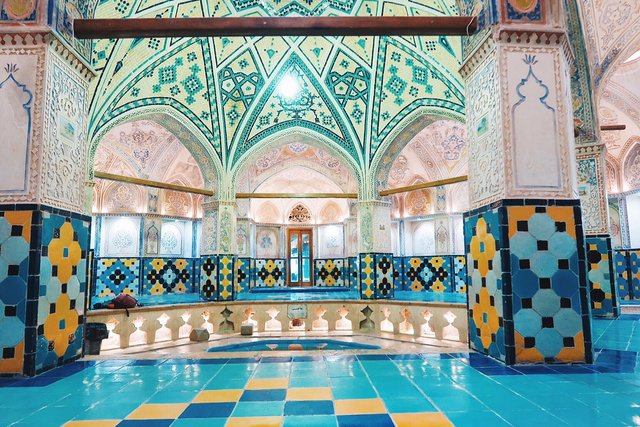 It is a traditional Iranian public bathhouse. This is another of my favorite place in Iran. Seriously the architecture and design are so amazing.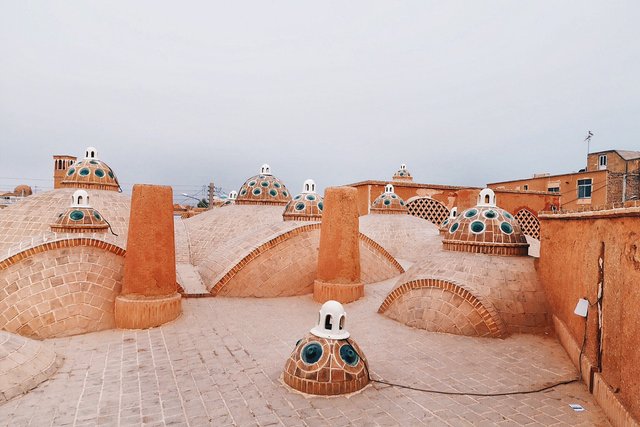 (3)Kashan traditional houses
Traditional houses are the main attraction of Kashan built by rich people.There are a few traditional houses that you can visit, they are closely located to each other as well.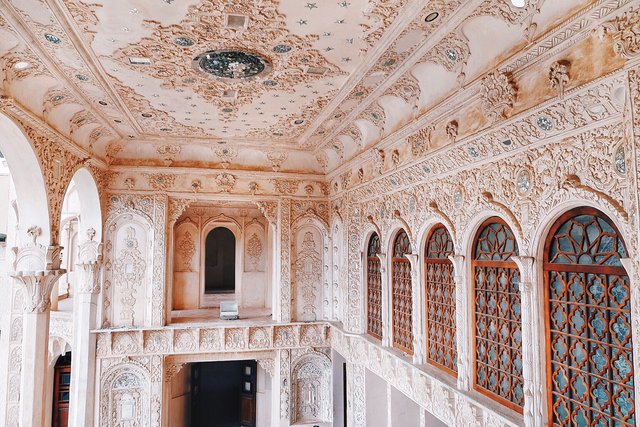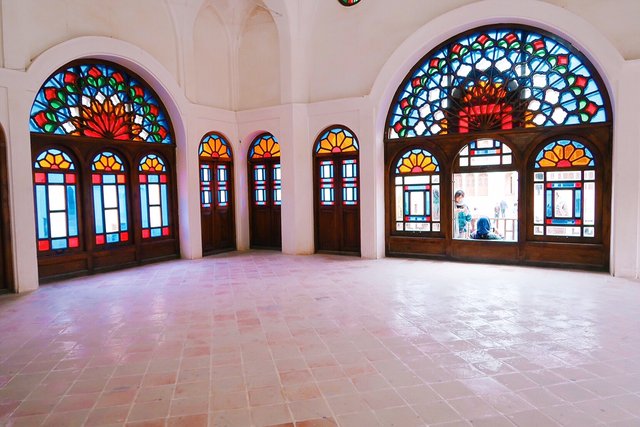 (4) The fin garden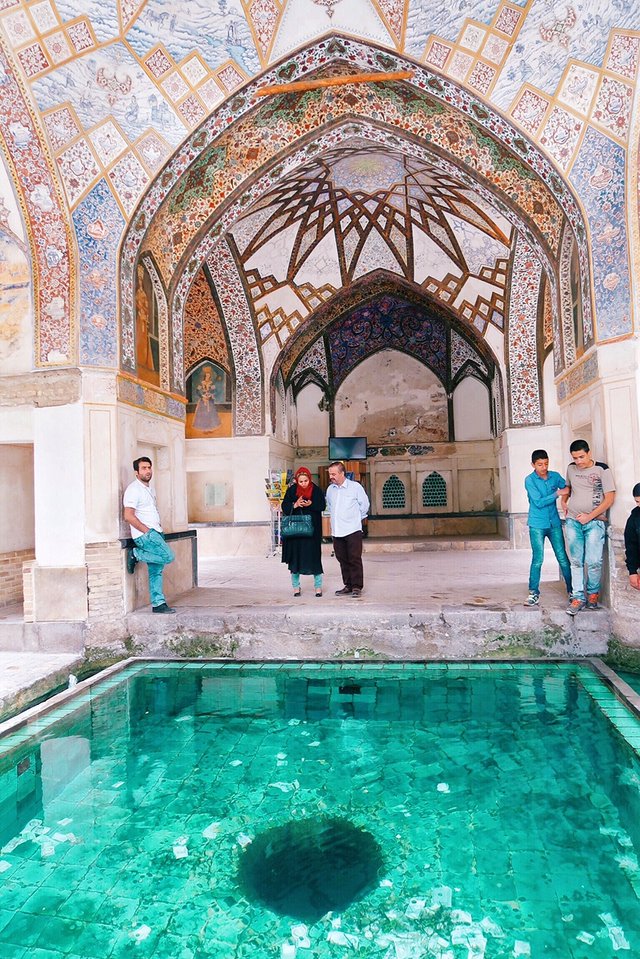 The Fin garden is one of the most famous gardens in Persia and a UNESCO world heritage site. The garden has a sophisticated underground spring water spring system.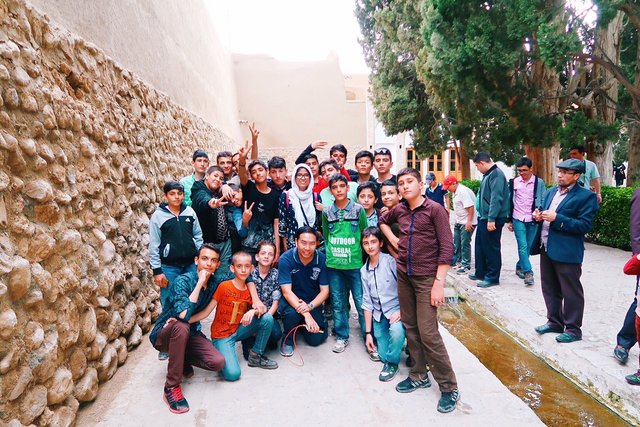 I also had the most funniest moment in find garden. It was a bit of celebrity moment aka strangers want to take photos with you. I had something like this happened in India( I never had this experience in other places before) .. but at the fin garden in Iran was on another level , almost 30 of these kids followed, yes literally followed us around the whole of garden and want us to do selfie with them. They were so curious where we come from. After this photo , we had to ran off because it became a bit out of control . Definitely the most funny and memorable experience on the very first day of my trip .
(5)Tepe Sialk
It is a large ancient archaeological site , located close to Fin Garden. It is considered as the earliest archaeological remains of the north mound date back to the middle of the 6th millennium BC,; i.e about 7500 years ago.
First meal on Iran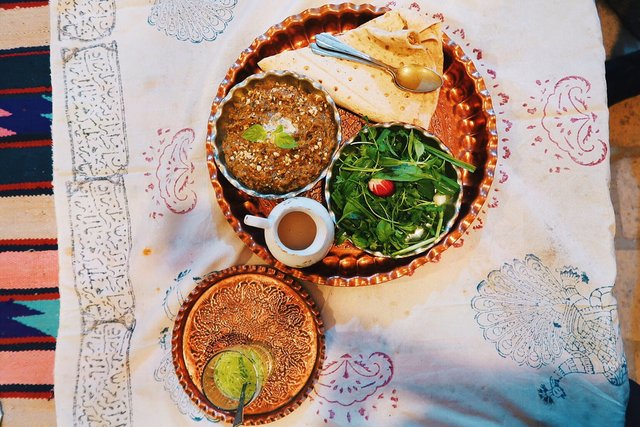 We also met another solo traveler from Malaysia and decided to travel together to our next destination, Abyaneh ( a 300 residents small village in the midst of the mountains) .
Next post…
Hope you enjoyed going through this place , remember to up-vote if you liked it. Follow me on my future travel posts and leave a comment of what you think.