Dear steemit friends,
I always share with my steemit friends on things that I feel passionate about , so this time I would like to share about all the rental houses that we have stayed throughout our trip in New Zealand.
I will make the series with the title( to be considered) , where I share some of the photos and how I feel about staying in the neighbourhood..
This is the first time that I have rented and stayed in someone else house when I'm traveling and what a perfect way to do in newzealand where you have to stay in beautiful big country houses.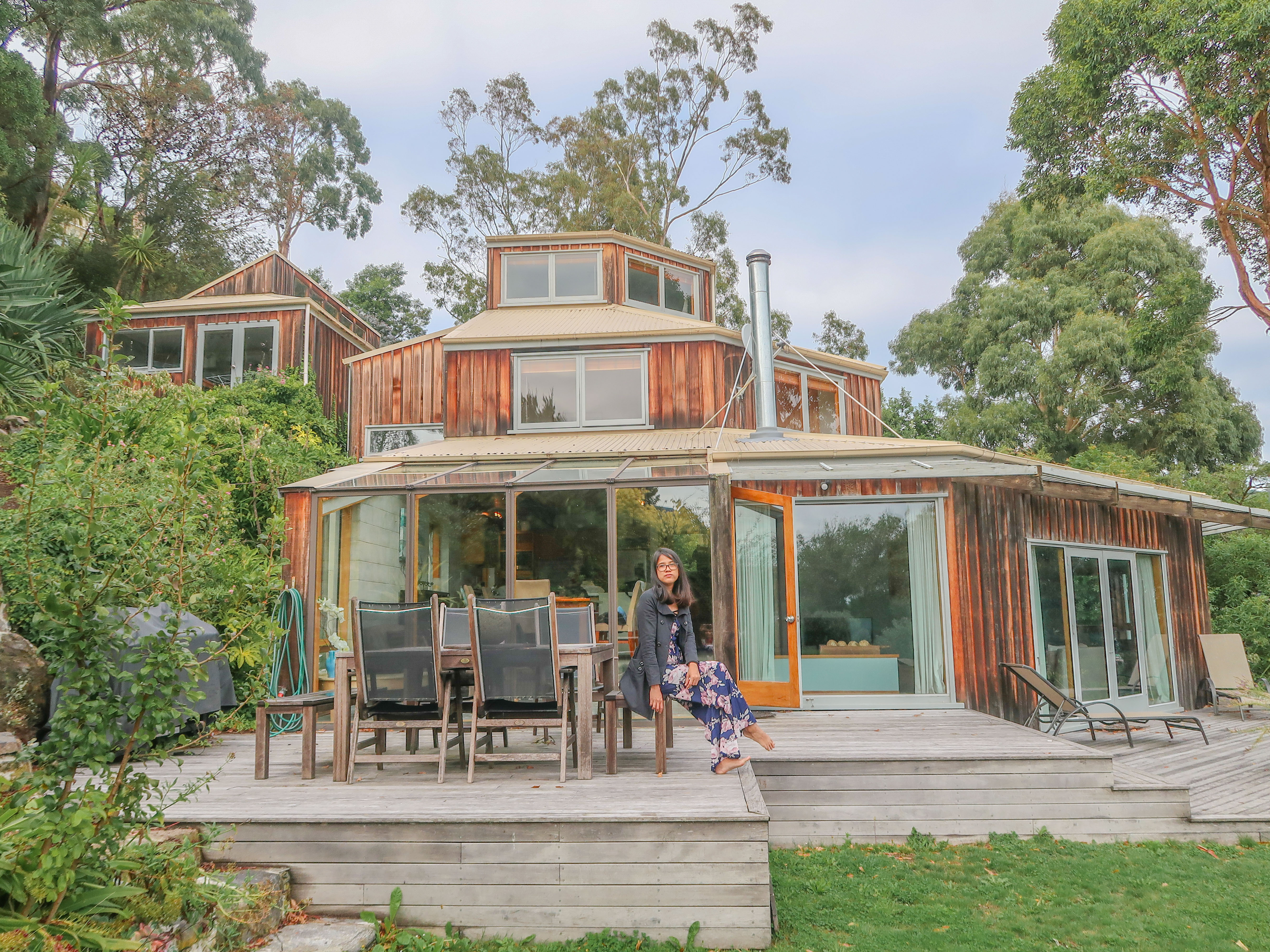 The small one roof area on the left side was the car garage and this is the house area on the uphill. You will arrive from the back and then enter the house and then to this area.
History with my obsession with houses
It's one of my dream to own a beautiful house some day , I know house is just normal thing , everyone need a house to stay . But having lived through my parents house , where my parents took loan from government. It never felt like home .. it always felt like someday we were going to leave the house because we couldn't repay back the money .
And then I lived with my grandmother, where my portion of space was at the back of the house, where they kept all unnecessary stuffs and nobody bother to go, although it wasn't the best, where there was a huge Gecko on the wall looking at me everyday . We have a saying in myanmar where if gecko ever fall on you, you wouldn't be able to remove unless when it rain or with rain water so it was terrifying to think about it. Not sure it was true though.. Or sometimes I woke up in the middle of the sleep because coconuts felling to the rooftops .i dislike coconuts because it makes the rooftop crack and I have to put containers for the dripping water whenever the monsoon Season come..but it was My happy place.
Then I went to live in hostels in yangon( government and private) where I have to share a big Hall with at least 20 people from all over the country . And then in Singapore , I used to share in a tiny room with three other person for almost 4 years. I can make another post on how it was but right now I'm so happy that I am able to have my own room here.
What I'm trying to say here is that ever since I was young , I dreamt every night to have that dream house that I will stay one day ..I also have a Pinterest board where there are full of house inspiration/ decor posts! I was obsessed.
And then when we were planning for our trip , my friends suggested that we should rent a house because there are 8 of us and it's actually cheaper as we can save money on food by cooking .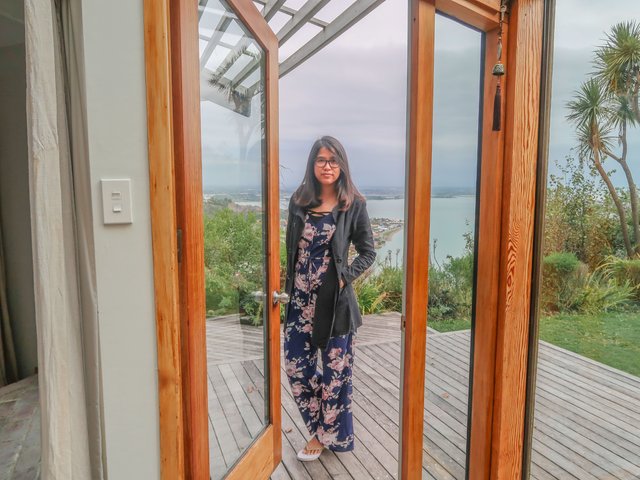 So here we go , this was the first house that we stayed in Christchurch ,and needless to stay. I was on cloud 9!And let me give you a tour of the house.
I have added the name of the place , just in case anyone of you are interested for your trip..
So this is the house.. I love how the house in newzealand are design in glasses ..
The house is located on a hill top, so the drive was pretty steep and the street to the house was tiny. Probably the most exciting drive we had in new Zealand.
The house have 1 bed room in ground floor, 2 bed room in the 1st floor and another room on the 3 red floor ..
So this is the room from the ground floor..this one does not have the view but it's easier if you have kids , or elderly to go to the living room and kitchen ..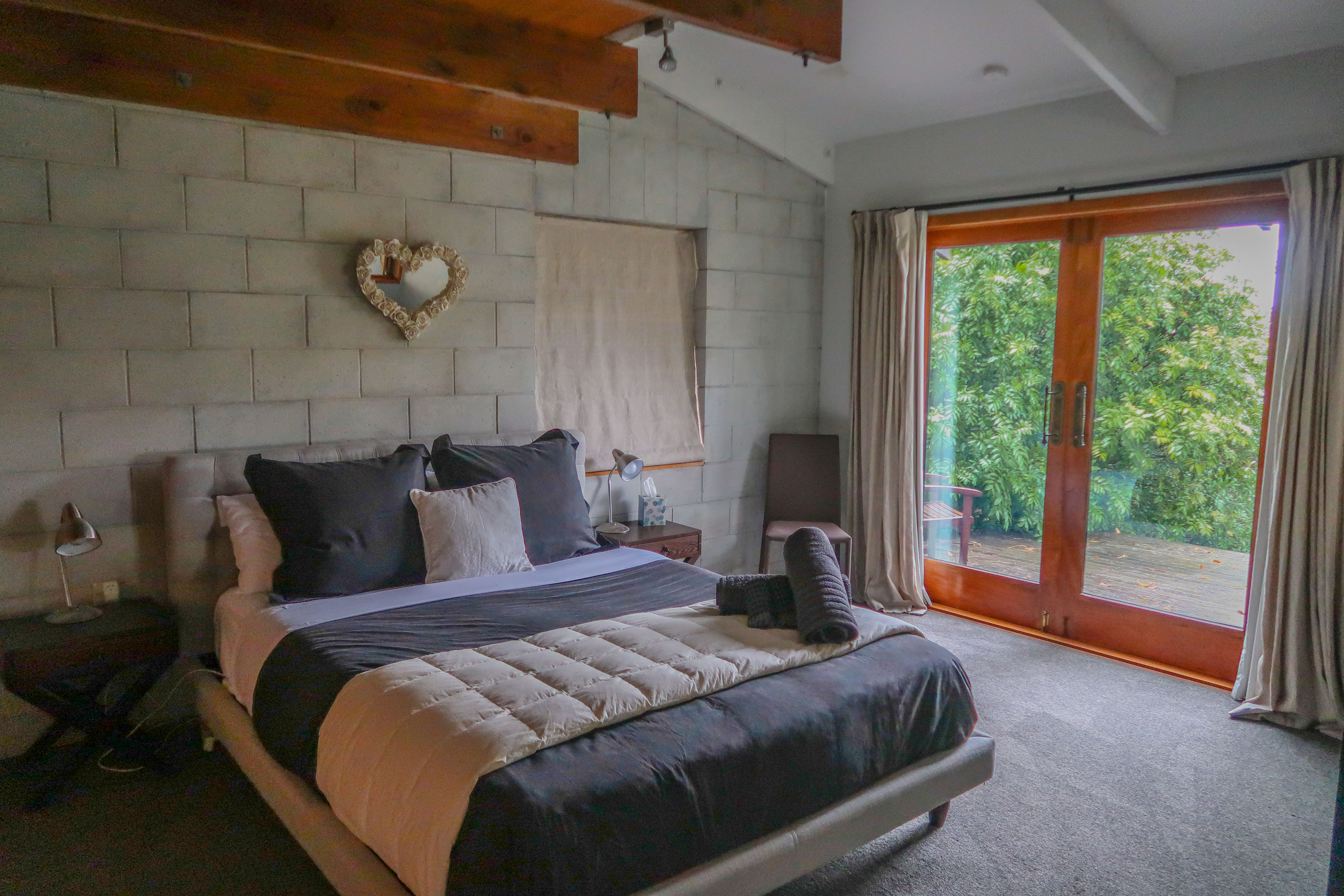 There are two bath rooms for the whole house , and this one is the one at the ground floor.
The bathroom here is not the nicest and they also have washing machine.No dryer though .. as we found other houses we stayed mostly have dryer machine as it was very nice to get our clothes fresh and dry..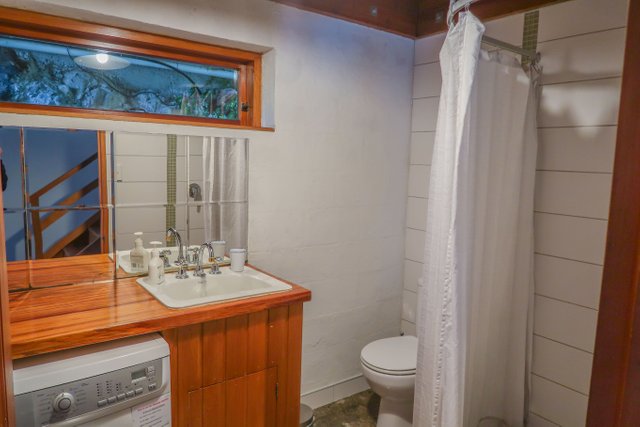 On the second floor there are 2 double bed rooms.. there was even a small attic in one of the room which I didn't have a picture of.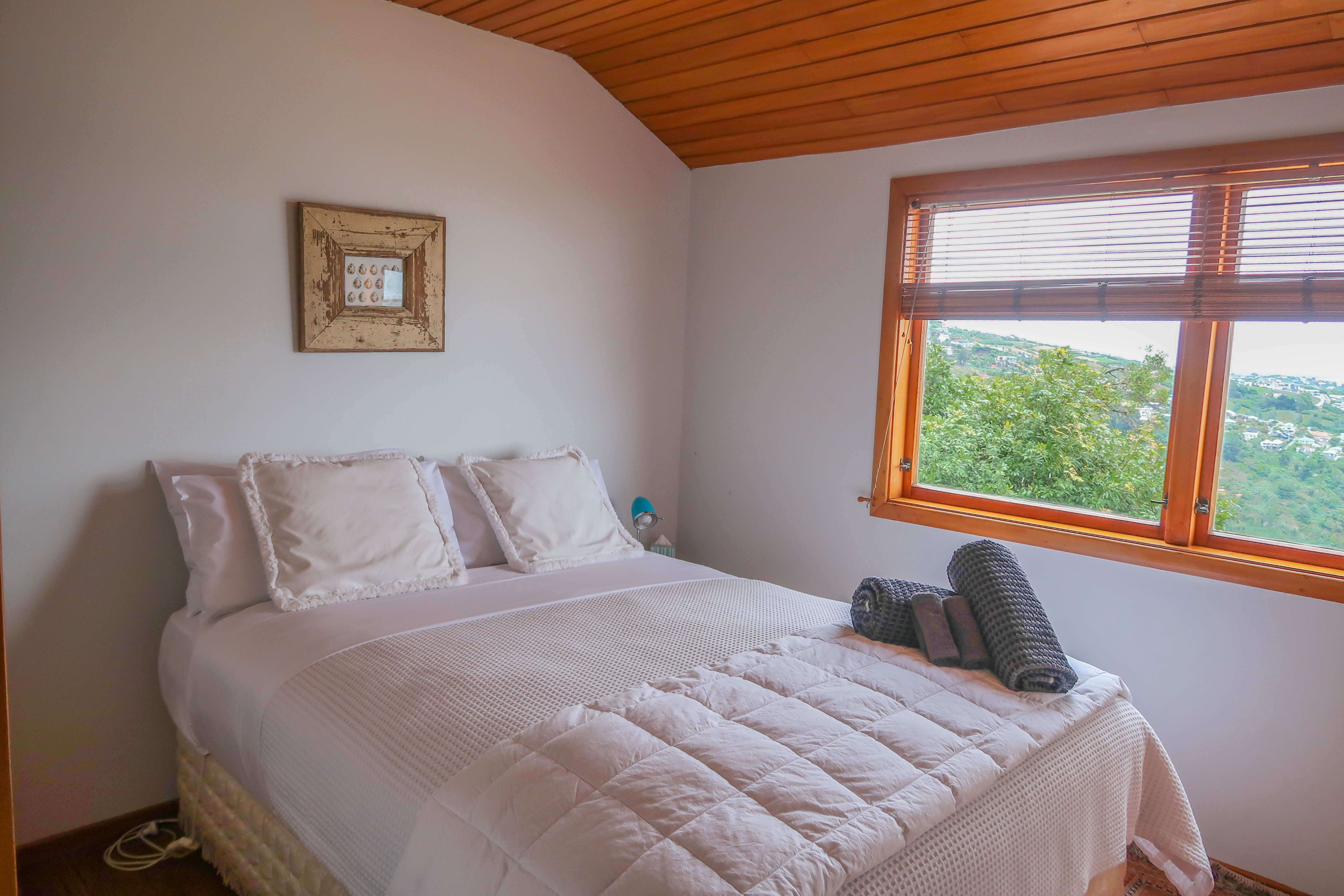 Room (1)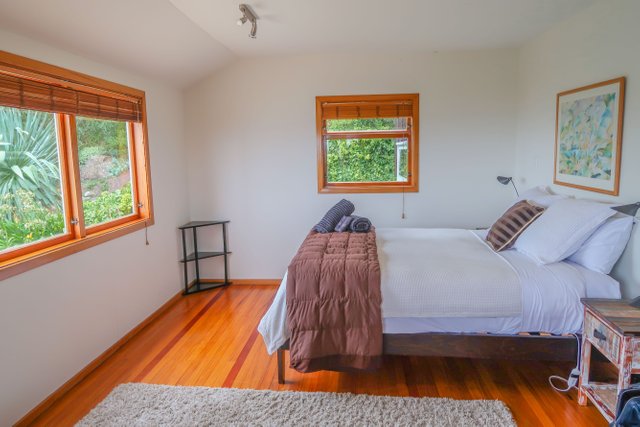 Room (2)
This is another bathroom on the second floor. This one is definitely more fancy and awesome. The house provide all the necessities like hand soap, shower gel and shampoo and also Towels for everyone.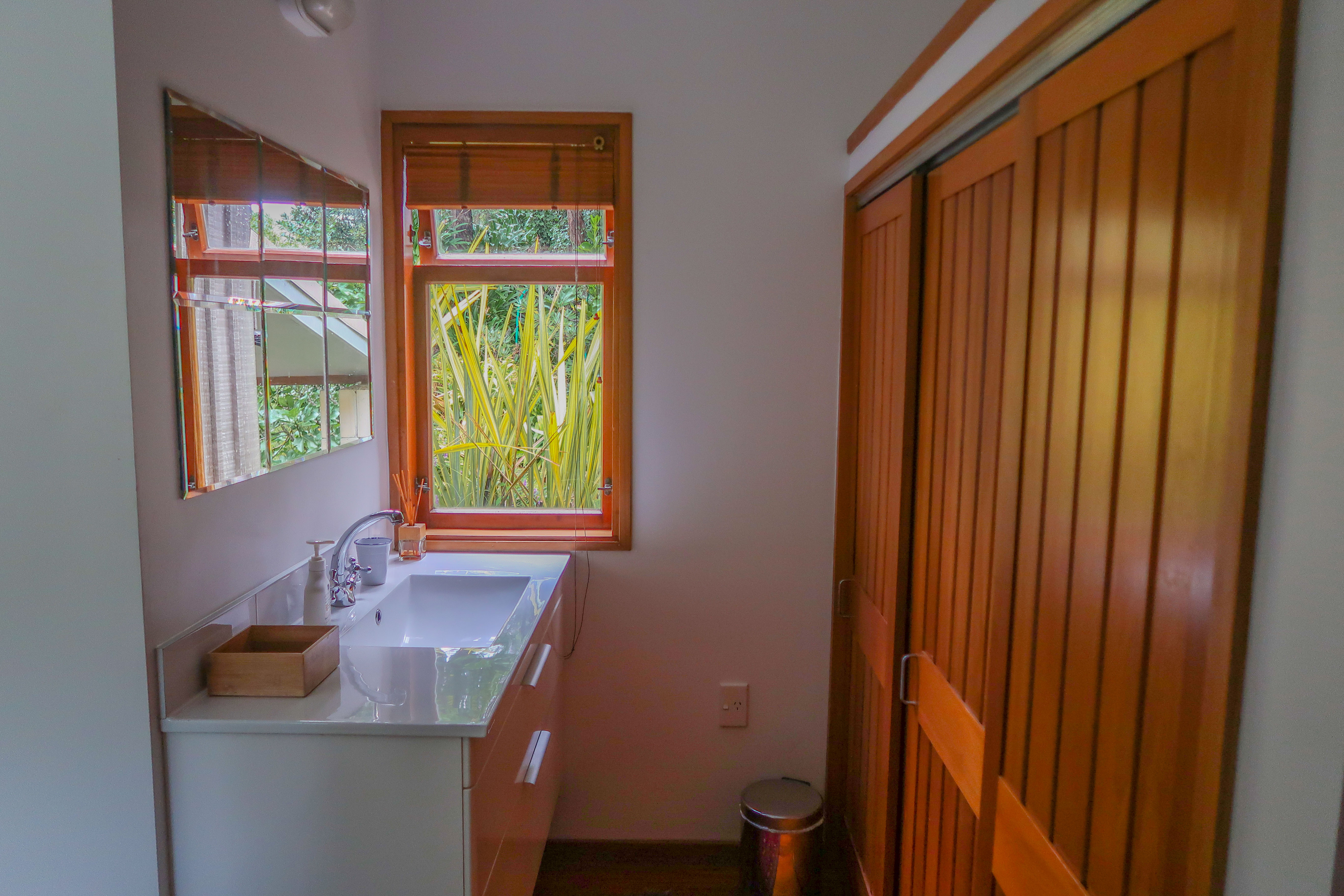 The bathroom was very huge with a bath and regular shower area.. One thing I love about the houses in new Zealand was their heating system in the room itself , for example, the bathroom itself has heater , so you don't have to rush to get warm. It is something that is new to me and I love it.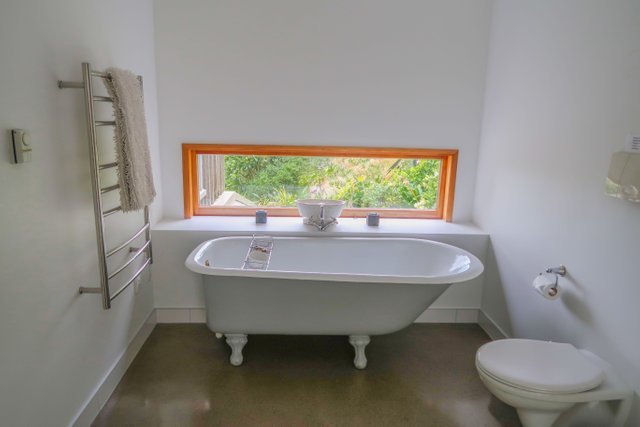 The design for the shower area was fancy but i prefer a close shower area in my own house though.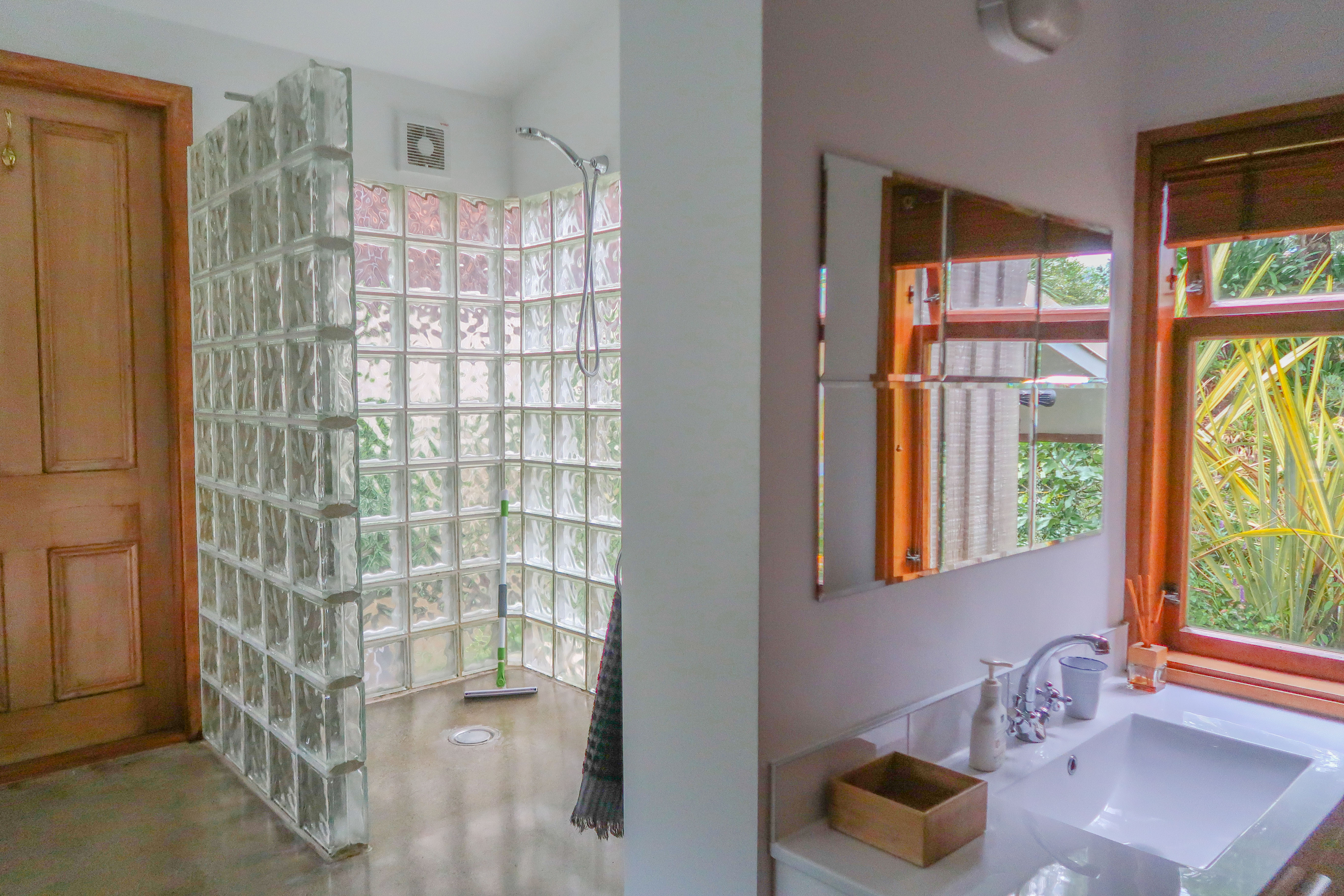 This is the only room at the top floor which has amazing view. Can you imagine waking up from comfortable bed and this amazing view everyday? All the beds has heater, so it's nice and warm.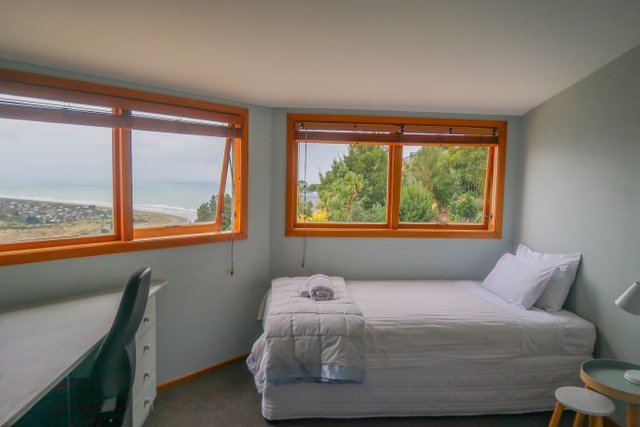 Kitchen Area
You can find all the stuffs that you would need for cooking and more. A fridge, microwave, dishwasher etc
Living room
Living room was very cozy and spacious. They also have fireplace but we didn't tested it out. The TV was a fancy curve style TV.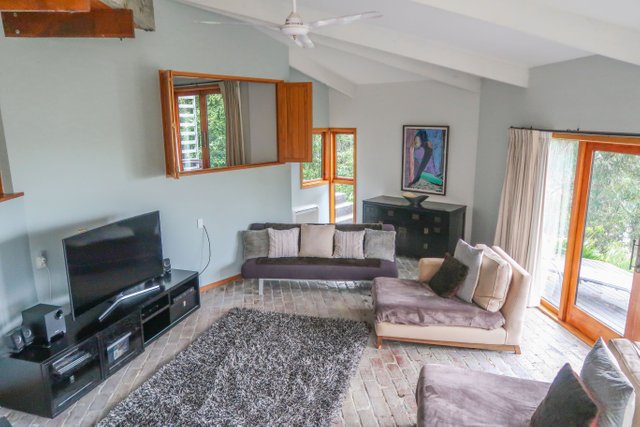 Lots of cozy lounge areas inside and also outside of the house..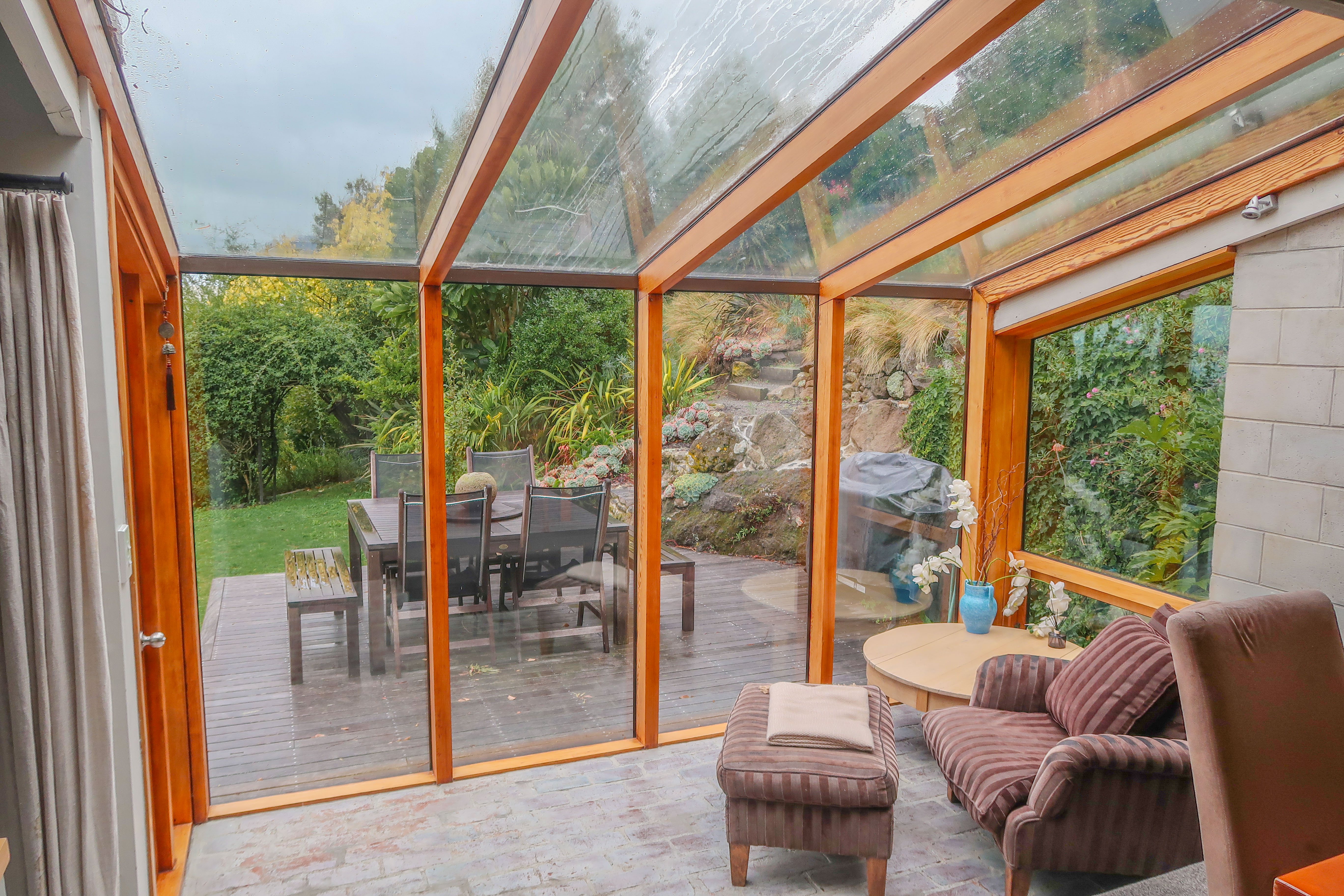 They also have a bbq area and garden front.. It was raining and cold, so we didnt had BBQ outside.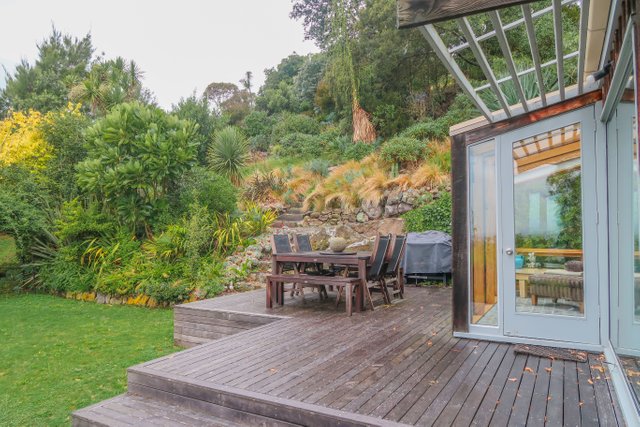 And this is the view from the house .At night we can see the city in the lights. What a dream. I would add a swing and swimming pool though.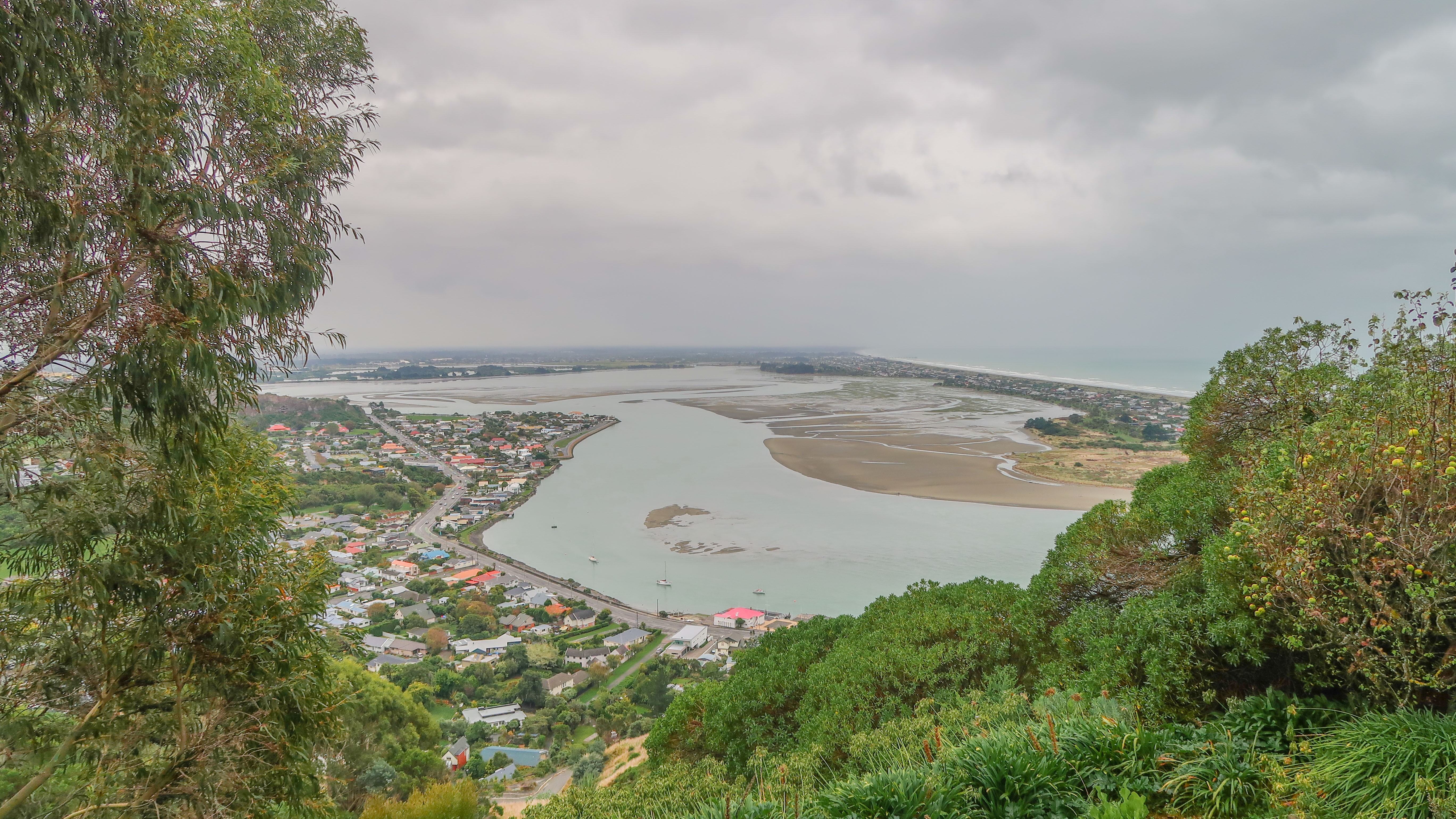 So guys, What do you think of this place? Let me know in the comment. The standard check in time is 2pm and check out is at 10 am in new zealand..So it felt super short! Sad to leave this house but lets explore another one next.