Dear steemit friends,
You might probably remember that I recently traveled through new Zealand (south island) and I want to share our 2 week self drive itinerary. Planning a trip months ahead is one of my favorite activities that I love doing , although at times it can be stressful , because the time were never enough with the activities that you want to do .So in this itinerary I have narrowed down what might be some of the best places that the south island offers.I hope you find this useful if you are planning to visit in the future.
Car Rental
We rented our car through expedia , it was extremely affordable. The company is called Lucky Rental, although the reviews that we found on the internet were not very good, our experience with the car was nice and we were happy with our rental experience.
Accommodation
Since there were 7 of us, we mostly stayed in a rented house ( booked through booking.com). All of the houses had fully equipped kitchen and washing machine etc which was really nice . If you are staying in hostels/holiday parks, the cost of washing machine per wash or dryer is $4 each. Also the accommodation in Zealand can get fully booked very fast as there are not many options , so I recommend to book months in advance.
Weather
We traveled at the beginning of March ( end of summer, start of fall season in NZ). Although it was sunny hot most days, at the same time very freezing so I highly suggest to bring layers.
The following itinerary starts and ends at Christchurch which is a city where we flew in and out but this can be done starting from Queenstown to Queenstown or Christchurch to Queenstown vice versa. OR since these are mostly mountain route, you can also cut down a few days on some days and add other places that you would like.
Day 1 - Christchurch (one night )
Day 2 & 3 - Twizel ( two nights)
Day 4 & 5 - Cromwell ( two nights)
Day 5 & 6 - Te Anau ( two nights)
Day 7 - Kingston (one night)
Day 8 & 9 - Queenstown ( two nights)
Day 10 & 11 - Glacier( two nights)
Day 12 - Greymouth or Arthur pass ( one night)
Day 13 - Akaroa ( one night)
Day 14 - Christchurch
Day 1-2: Christchurch
We didn't do much on Christchurch as we wanted to have a rest day before we headed for the rest of the places. . Although Christchurch is the main and biggest city in the South Island, there aren't many exciting places or things to do but if you are looking for good views.. you can head out to Christchurch Gondola.
Day 2 & 3 - Twizel
Distance: 285km | Driving time: 3hr 30min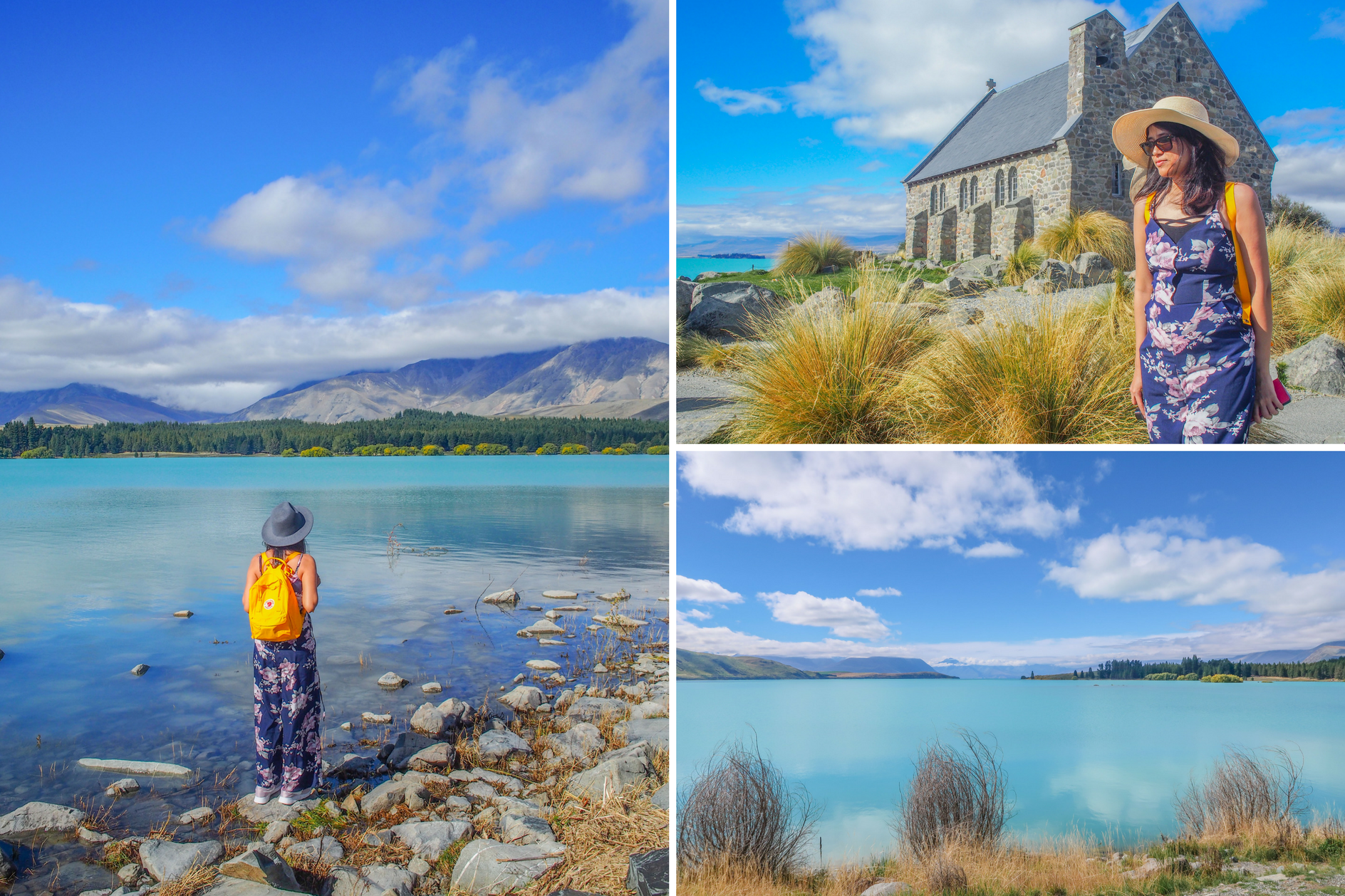 We based ourselves in Twizel town because accommodations around Lake Tekapo/ Pukaki area were very limited/expensive. Although there are tons of lakes around South island and they are all beautiful, the water color of Lake Tekapo and Lake Pukaki are especially stunning.
Lots of things to see around this area!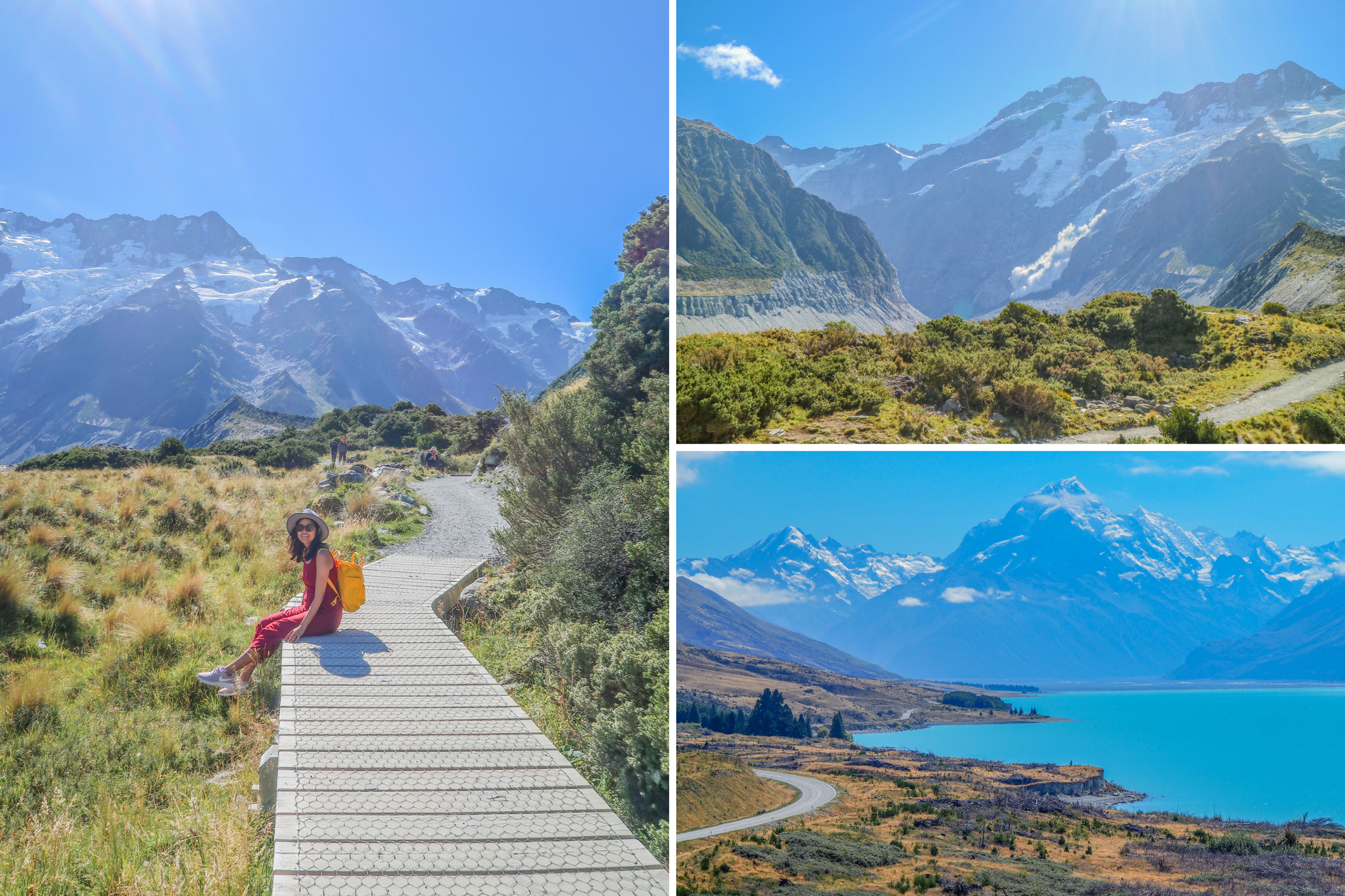 TOP THINGS TO DO around Twizel region
Rakia Gorge
Lake Tekapo
The Church of the Good Shepherd
Mount John Observatory - $8 per vehicle
Lake Pukaki
Visit Tasman Lake and Glacier
Hooker Valley track
Kea point Hike
WHERE WE STAY IN Twizel
Twizel Holiday Park
Day 4 & 5 - Cromwell/Wanaka
Distance: 139km | Driving time: 1 hr 30 min
Again we stayed in cromwell because the accomodation in wanaka were double the price . Wanaka is an expensive town like Queenstown because the place being a ski resort. But We love Cromwell , it's a lovely little town and the town center has several food options.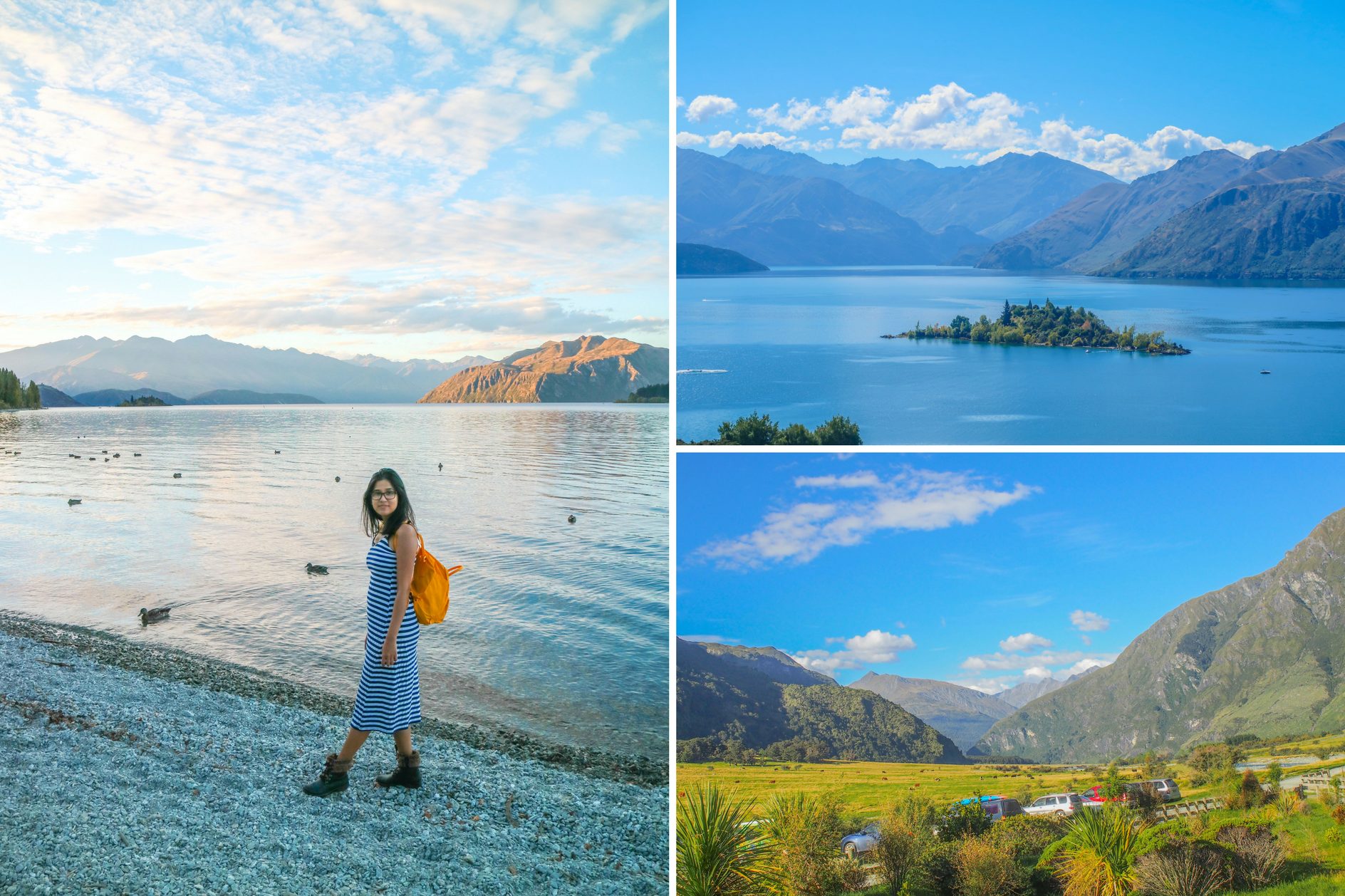 TOP THINGS TO DO around Cromwell
Clay cliff
Lake Wanaka
Lake Hawea
The Wanaka Tree
Rippon- the vineyard
Mt iron trail hike
Mt Aspiring national park
Wanaka Lavender farm
WHERE WE STAY IN Cromwell
Gavan Family Apartments
Day 5 & 6 - Te Anu
Distance: 220km | Driving time: 2hr 40 min
Te Anau is the nearest town to the famous Milford Sound. If you are short of time, you can take a day trip from Queenstown to Milford sound. There are a lot of company available to do the Milford sound tour. But it would be a long ass day as the distance between the two is very far for a day trip.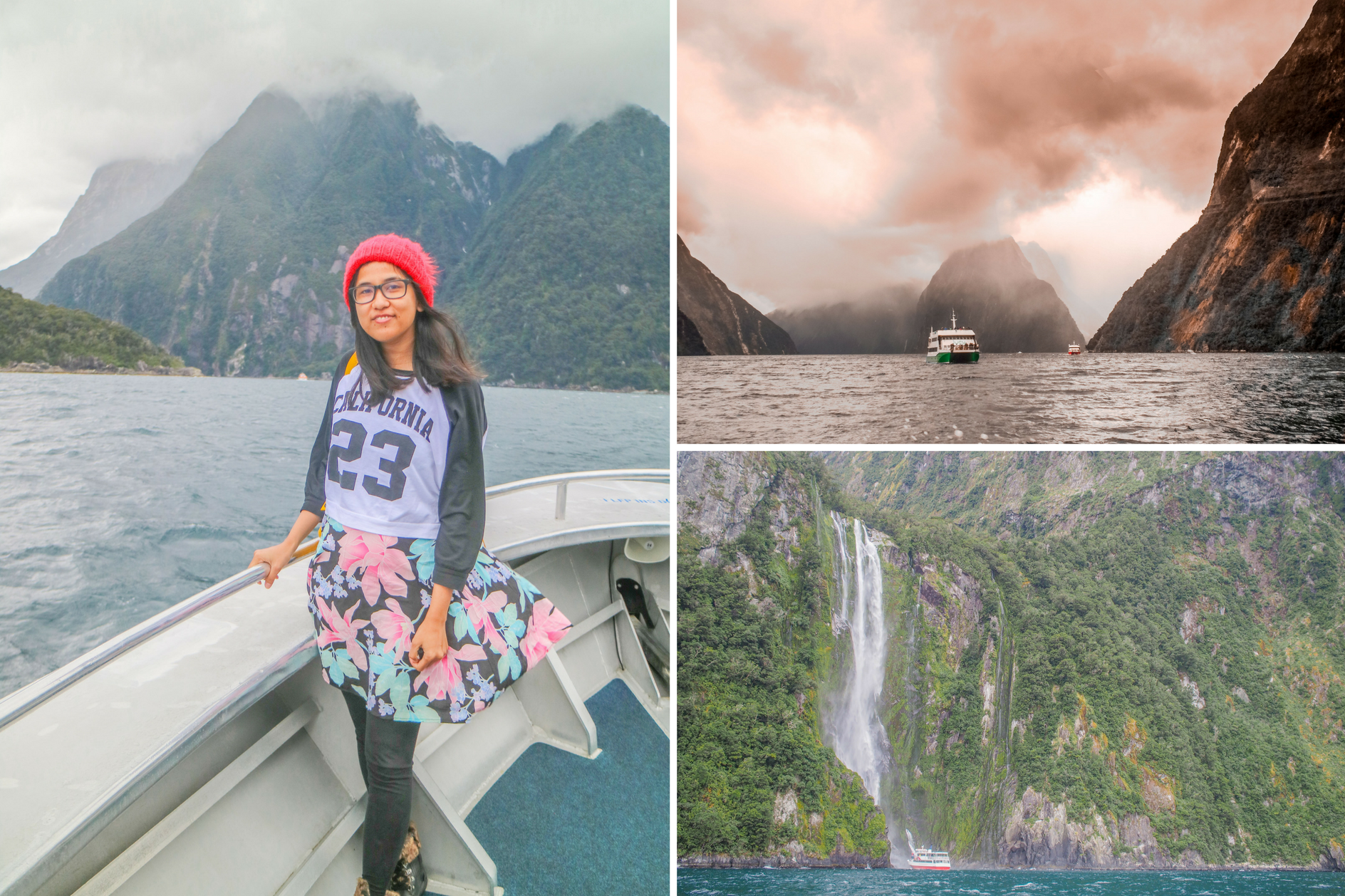 TOP THINGS TO DO AROUND Te Anu
Mirror lake
Eglinton Valley
Hollyford Valley Lookout
The Key Summit Track
Milford sound
Lake Tea Anu lake and glow worm cave
Lake Manapouri
Doubtful sound
WHERE WE STAY IN Te Anu
Manapouri Lakeview Motor Inn
Day 7 - Kingston
Distance: 126km | Driving time:1 hr 25 min
Another option for you if you couldn't find accommodation in Queenstown or they are out of your budget! OR just want to break your journey You can get the whole lake Wakatipu to yourself or share the same lake with a whole bunch of others at Queenstown.The only thing is there isn't any supermarket nearby , the nearest is at Queenstown (45 min drive) which can be very scary to drive at night . So I highly recommend to pack lots of food if you are coming from Te Anu or Queenstown.
THINGS TO DO IN Kingston
Kingston old railway station
Lake Wakatipu
WHERE WE STAY IN Kingston
Kingston Holiday Park
Day 8 & 9 - Queenstown
Distance: 50 km | Driving time: 45 min
Queenstown is also known as the adventure capital of the world. You can find all sorts of adventurous activities like sky diving, bungee jumping etc here and everyone seemed to love it so much. For me , it was beautiful town and okay probably because I have no interest in all those adventurous activities or the price tag that they came with it! But I highly recommend to book all the activities you want to do in advance as they can get fully booked. Or prepare extra days for the weather if you really must do certain activities as the wind can be pretty unpredictable over there.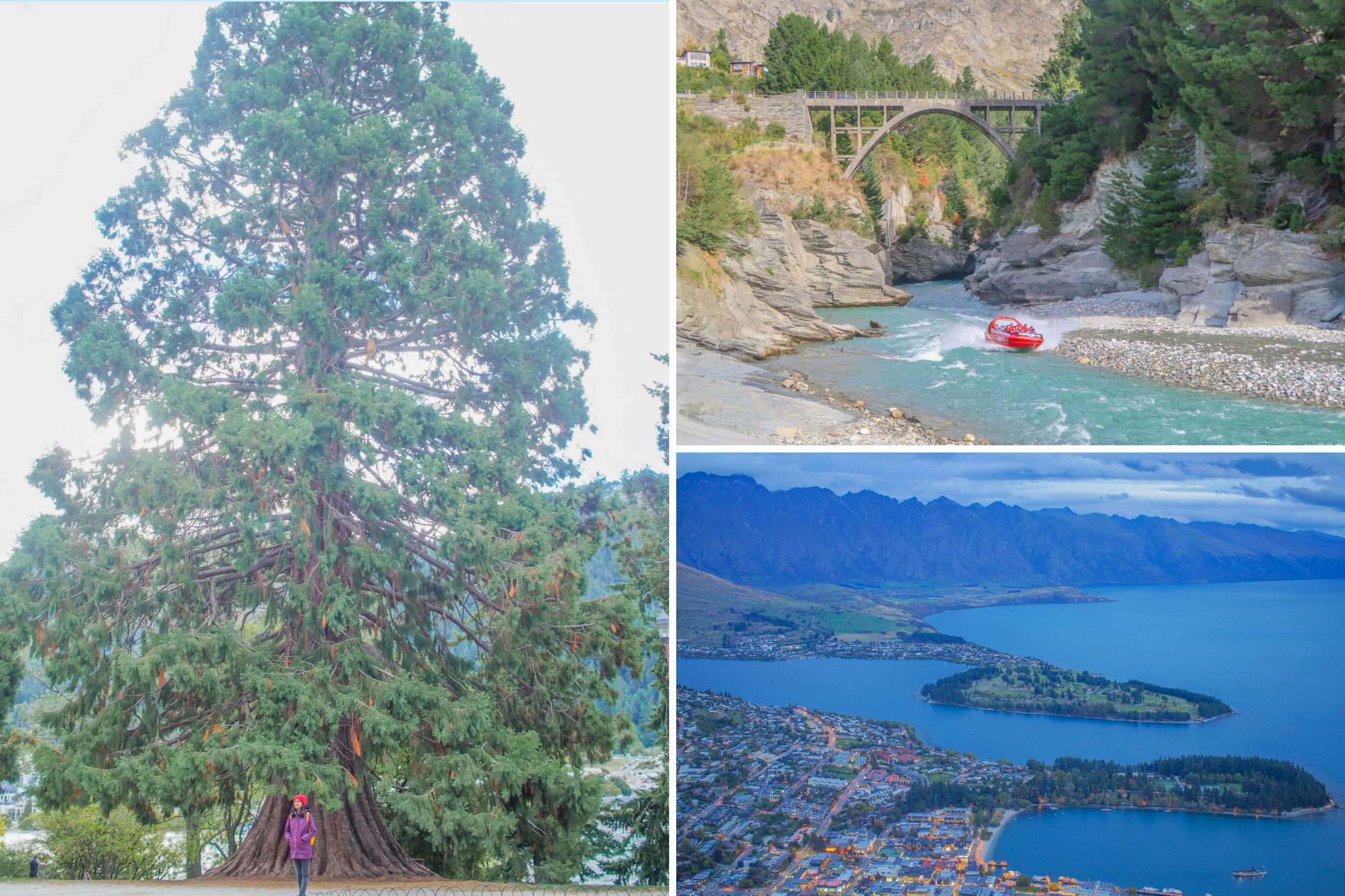 TOP THINGS TO DO AROUND QUEENSTOWN
Drive to Glenorchy
Visit Historic Arrowtown
Skyline Gondola
Try Adrenalin Activities
WHERE WE STAY IN QUEENSTOWN
Queenstown Lakeview Holiday Park
Day 10 & 11 - Glacier Country (Franz Joseph + Fox Glaciers)
Distance: 350km | Driving time: 4hr 50 min
You can either choose to say in either Franz Jospeh or Fox Glacier town. Yes the town names are the same with the name of the glaciers. Franz Jospeh is the bigger town of the two but still very small town. Again , the famous and most popular activities is to do Glacier Heli Hiking and it again require advance booking. When we arrived there , the tour was fully booked for the next couple of days ( it was pretty expensive like almost $500) ...
But we went on a helicopter landing ( not the same with Glacier heli hiking ) at last minute and had a great time.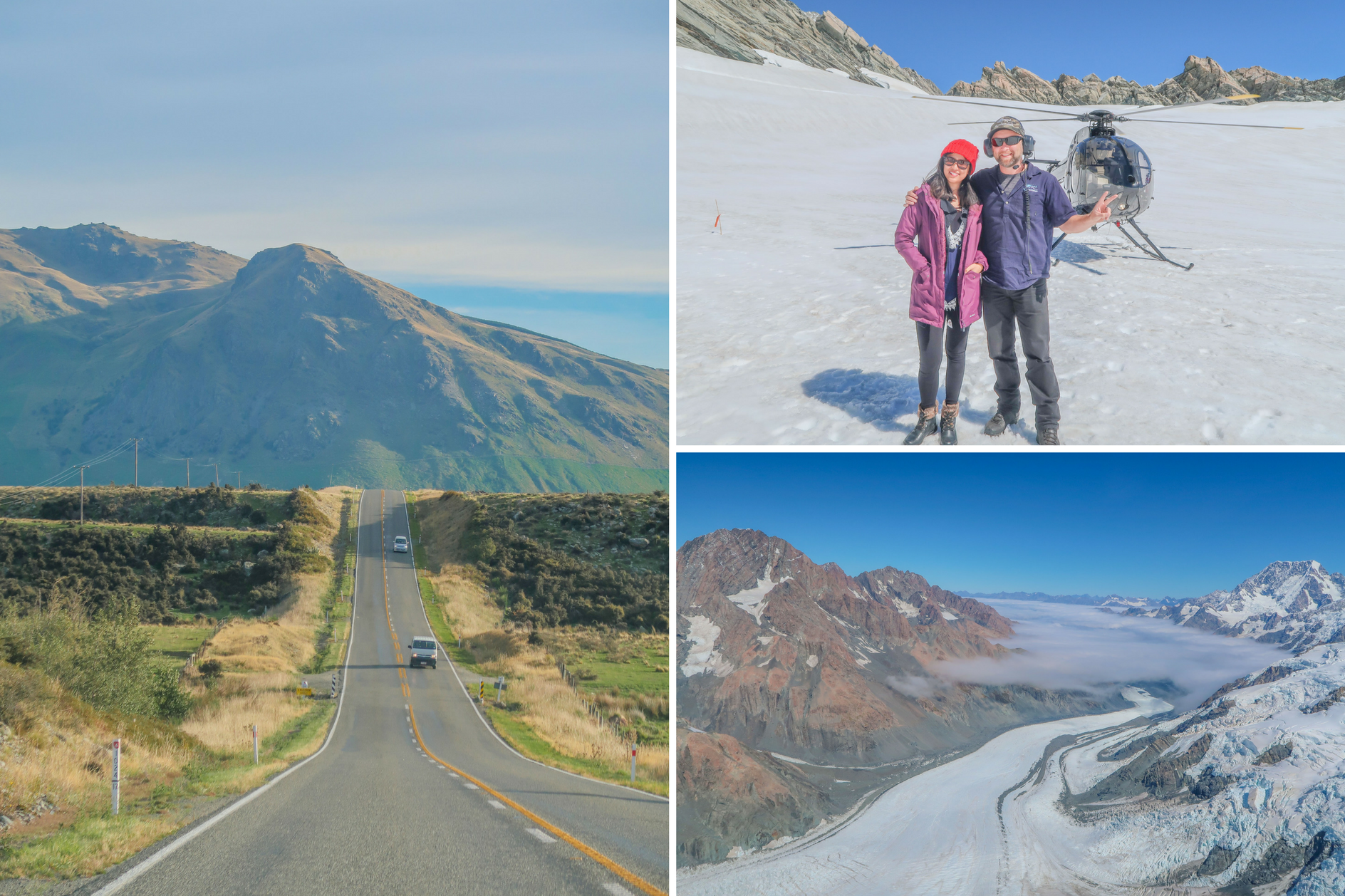 TOP THINGS TO DO around Franz Joseph + Fox Glaciers
Explore the Glaciers
Lake Matheson
Glacier Hot Pools
WHERE WE STAY IN Franz Joseph
We stayed at an airbnb house just outside of Franz Jospeh town . As it was last minute booking and didn't really have much option for us, but i wouldn't recommend the place we stayed as I find them to be expensive.
Day 12 - Greymouth or Arthur pass
Distance: 177km | Driving time: 2 hr 25 min
If you are going back to Christchurch from Glacier , you can break the journey at Greymouth or Arthur pass. Initially, I have booked accommodation at Arthur pass but made last minute changes as one of us wanted to stay at a house. Greymouth is just an industrial town and nothing much to see. We also made a visit to Punakaiki Pancake Rocks which is awesome rock formation from the ocean. Westcoast of South island is also wonderful and after traveling many days through mountains, it was finally nice to see the ocean. But water is cold and super windy, just to take note!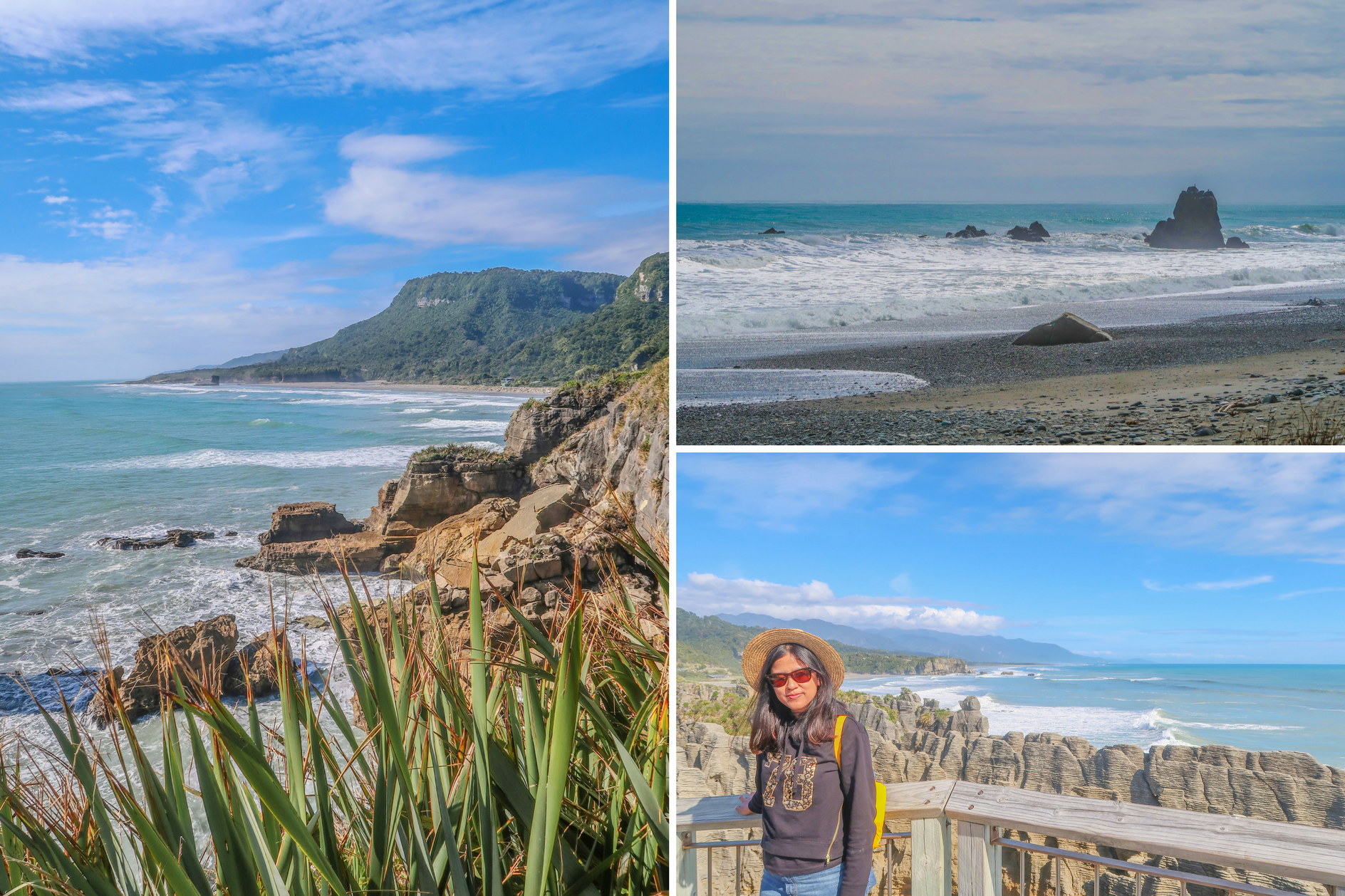 Day 13 - Akaroa
Distance: 300km | Driving time: 4hr
Akaroa is a small seaside town and harbor near to Christchurch. It is a historic French and British settlement town and there are lots of cute cafes. But first, it has to drive to drive through mountains because it's New Zealand and there are mountains everywhere.
One of the top activities you can do here is swimming with Hector's dolphins which are the world's rarest and smallest dolphins.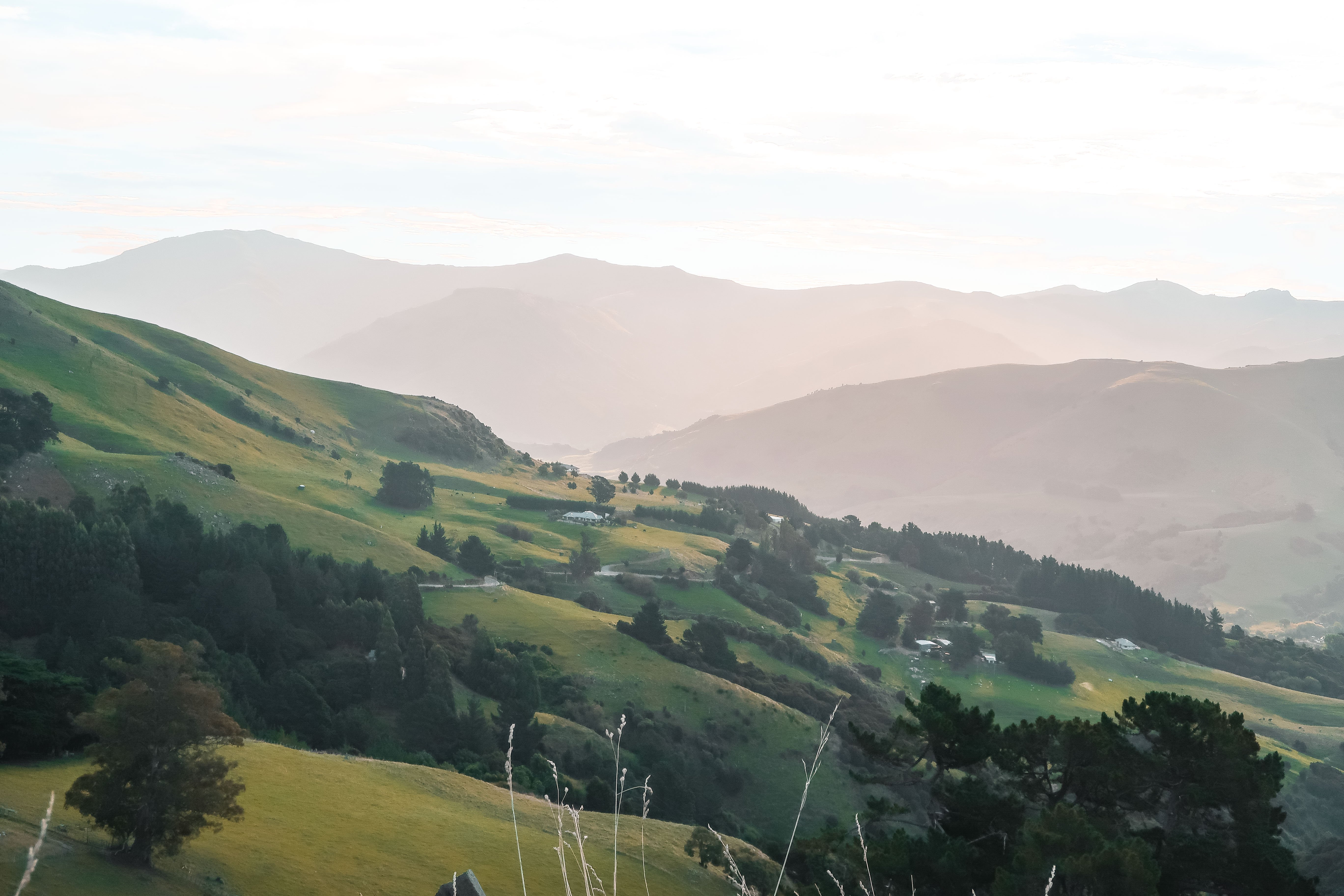 Day 14 - Christchurch
Distance: 80km | Driving time: 1 hr 25 min
Our journey ended at Christchurch.
Of course, this road trip itinerary doesn't cover everything New Zealand's South Island has to offer but I think these are some of the best places in South island and I hope you find this itinerary useful.