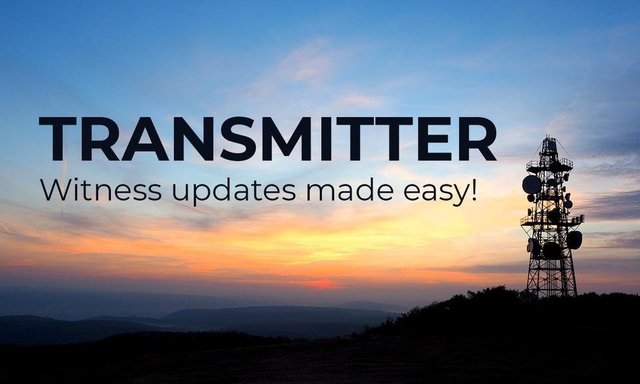 Repository: https://github.com/emre/transmitter
Transmitter is a CLI tool for STEEM blockchain witnesses. It quickly allows you to enable/disable your witness or set some properties for the new witness_set_properties call introduced in Hard Fork 20, also support price feeds. - announcement post
---
transmitter publish_feedcommand parses active STEEM markets and gets an average price value after an outlier exclusion. However, it was broken for a couple of days due to @poloniex delisting STEEM. API signature wasn't valid anymore.
With 0.2.2, Poloniex is removed from active markets. If you use it, just upgrade with pip: (in your virtual environment if you have it.)
$ pip install transmitter --upgrade

---
and continue normal operations.