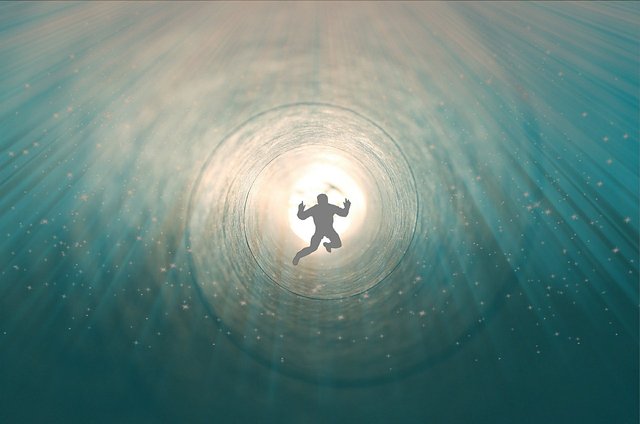 First a disclaimer about the use of "immortal". According to the laws of physics the universe itself is deterministic and finite. In fact some even claim the universe could be described as a finite state machine. The point being that the universe itself has to work against entropy and is trending toward disorder. This is an important thing to note when understanding the goal of "immortality". In a practical sense of the goal is actually to be long term sustainable as perhaps nothing is permanent.
The different paths toward immortality and the philosophy of immortalism
The idea of mind uploading; of immortalism, are actually old ideas. The ancient Egyptians believed that the Pharaoh would be immortalized and built pyramids and tombs in an attempt to achieve this. Religion as we know it is based on the idea that there is life after death and that there is some immortal stage of being. The ideas which are popular in transhumanism today include substrate independence which would mean that if you can digitize yourself 100% and completely then you can exist in a new post human form. This would in essence be what some call post humanism.
Some people believe we can copy brains digitally 100% and some don't think it is possible. From my rather limited understanding of the physics it seems to me that a perfect copy of anything is impossible but this is a question which only physicists can definitely answer. If it is actually possible to make a perfect copy of a brain then the idea is that there is no real difference between the digital copy of the brain (simulated) and the original brain. In essence you would split into two versions of yourself in two places at the same time if their theories are correct. I'm skeptical but this is what some believe mind uploading will be capable of achieving someday.
Uploading the mind by way of digitizing the intentions or will of a person isn't necessarily going to mean the person will live forever but it would mean their intentions could outlast their body. In this case via an exocortex we already have some of the technology to allow for something similar to this. This is in essence a digitization of the mind so that an AI can act as you would act after you're no longer able to act. This path to immortality would require you have access to an exocortex and more importantly that there is no way to erase whatever knowledge that exocortex contains.
So in theory this too is possible but it would require decentralization, redundancy of data so that the knowledge you gathered in your life never is lost, so that your thoughts, your feelings, everything from day to day can be captured, so that everything you saw, heard, experienced, can be saved to some sort of cloud. In theory this is actually possible but then the question becomes how much would it cost and what would the social consequences be?
The cost of immortality will likely be very high
People who want immortality whether it be by cryogenics or digital preservation or mind uploading will have to find some way to pay for the computational and physical resources to achieve this long term sustainability. This is something many proponents of immortality don't give much discussion to. Who exactly will be able to afford to become an immortal? Perhaps just like in ancient times only the top people in society will be able to afford it. If we conclude the 1% can afford it then 1% of which society? The 1% of the 1%? In that case it could take $10,000,000-20,000,000 or perhaps even more since we don't even know what a dollar will be worth in 50 or 100 or 500 years.
And this highlights the problem. The resources to do it are unknown and very few people have the kind of sustainable wealth which can last for multiple generations to guarantee immortality for themselves, their offspring, or even the offspring of their offspring.
References