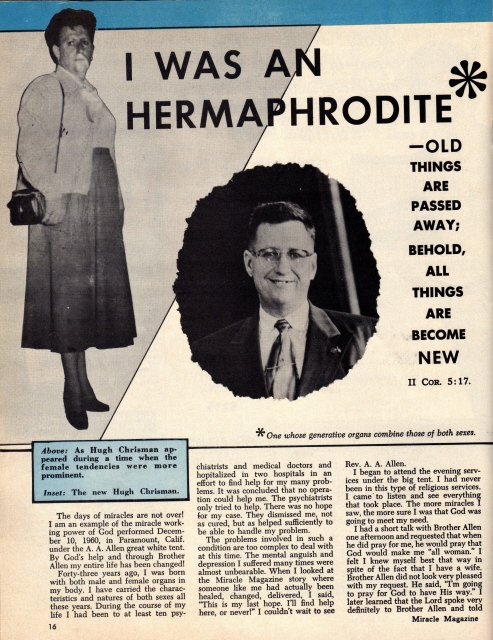 Jesus Christ uses revivalist AA Allen to heal and transform a hermaphrodite to a normal complete male!
Matthew 19:4, "Jesus answered, 'Have you not read that He who created them from the beginning made them male and female,'"
"Forth-three years ago, I (Mr. Hugh Chrisman) was born with both male and female organs in my body...God changed me completely to a male. I left the other self there. The female spirit left! Even my large breasts had vanished. My complexion, body shape, voice and all made the complete change to all male. I knew I had been healed because of the wonderful feeling I had." His doctor even verified this miracle!
I got this from miraclevalleyarchives.org "Miracle Magazine" September, 1961
http://miraclevalleyarchives.org/gpage23.html