In Transformers canon, Unicron the Destroyer has always had an insatiable appetite for metal, travelling from galaxy to galaxy acquiring (and devouring) much of it (and pretty much anything else) along the way.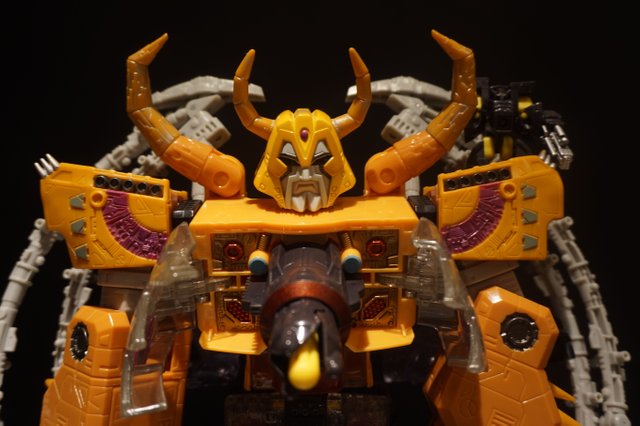 Unicron w/Dead End on shoulder.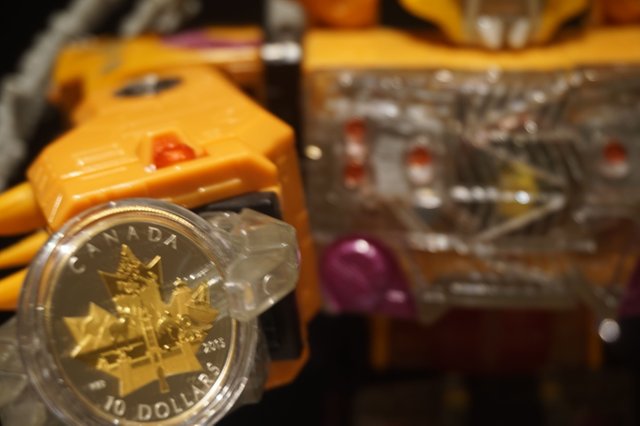 Metal piece on display; 1/2 oz. Fine Silver Gold-Plated Coin - Celebrating Canada - Mintage: 8,000 (2015)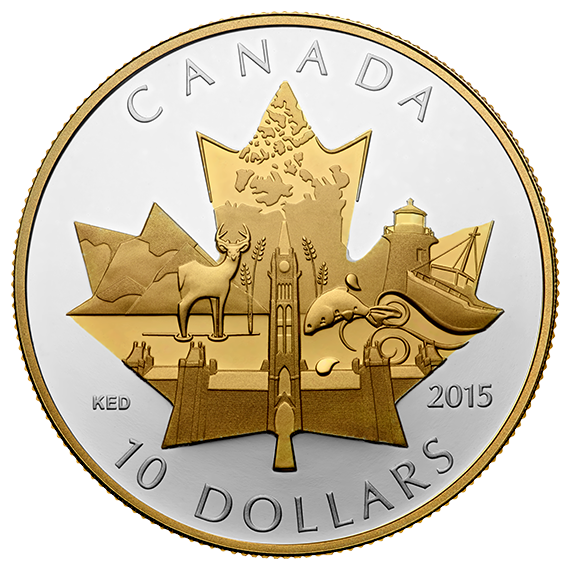 Fun fact #1: This coin was designed by Toronto based artist, Kwame Delfish, a personal friend of mine. I ended up buying 10 of these offerings.
Fun fact #2: At the time of this posting, the price listing for a used and complete Armada Unicron toy on Ebay, identical to the one featured in this Steemit post would run you about the same amount as a 1/10 oz gold coin!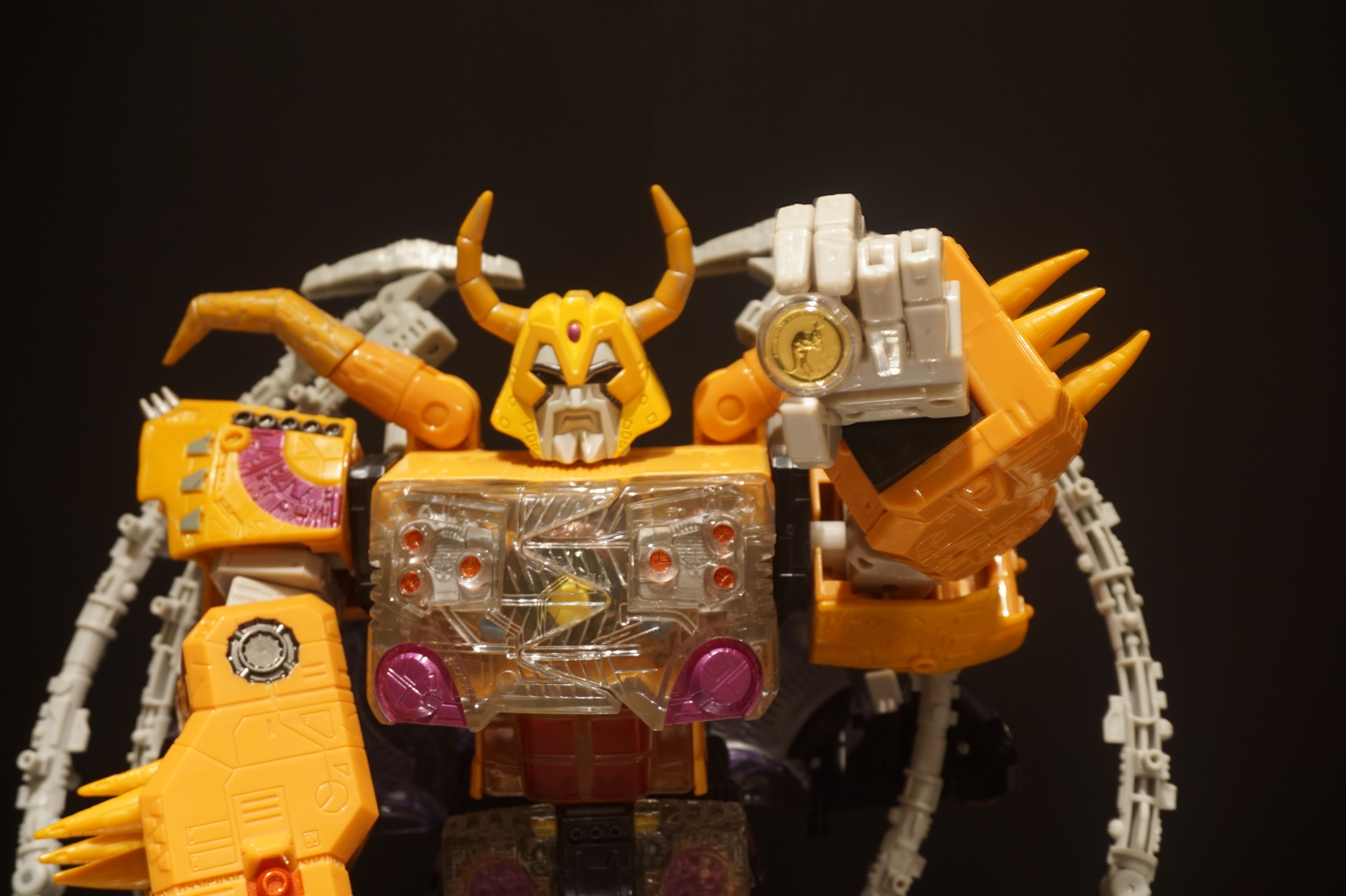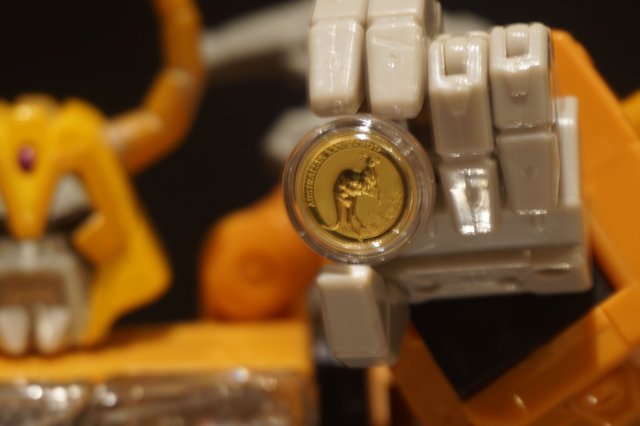 BE YOUR OWN CENTRAL BANK!
Transformers featured in this post: Transformers Armada Unicron w/ mini-con Dead End (2003)
Coins featured in this post:
1/2 oz. Fine Silver Gold-Plated Coin - Celebrating Canada (2015)
1/10 oz. Perth mint Gold Kangaroo (2017)
Thanks for your time and interest. Check back regularly and please dont forget to upvote