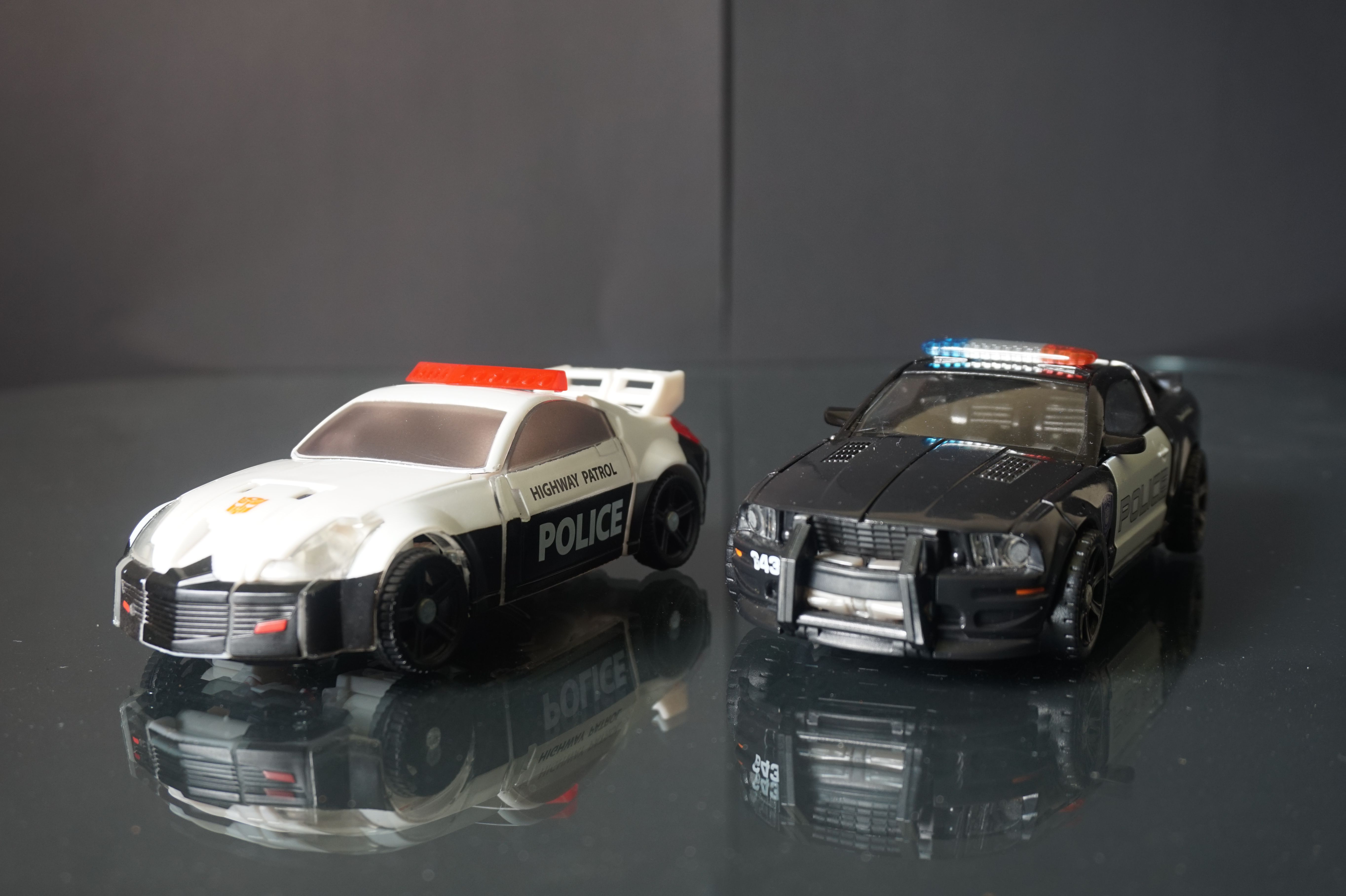 On an afternoon patrol with officer Autobot Prowl, and officer Decepticon Barricade...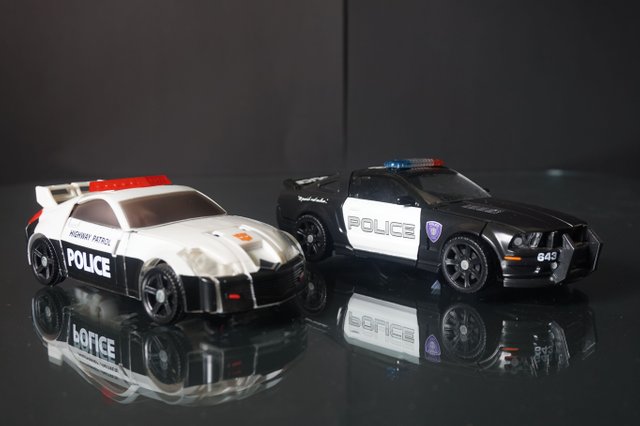 Prowl: " Seems pretty quiet today. "
Barricade: "Quiet?? Negative.. I hear a fracas up ahead. I'm going to investigate. Sounds like trouble brewing..."
Prowl: "Trouble?"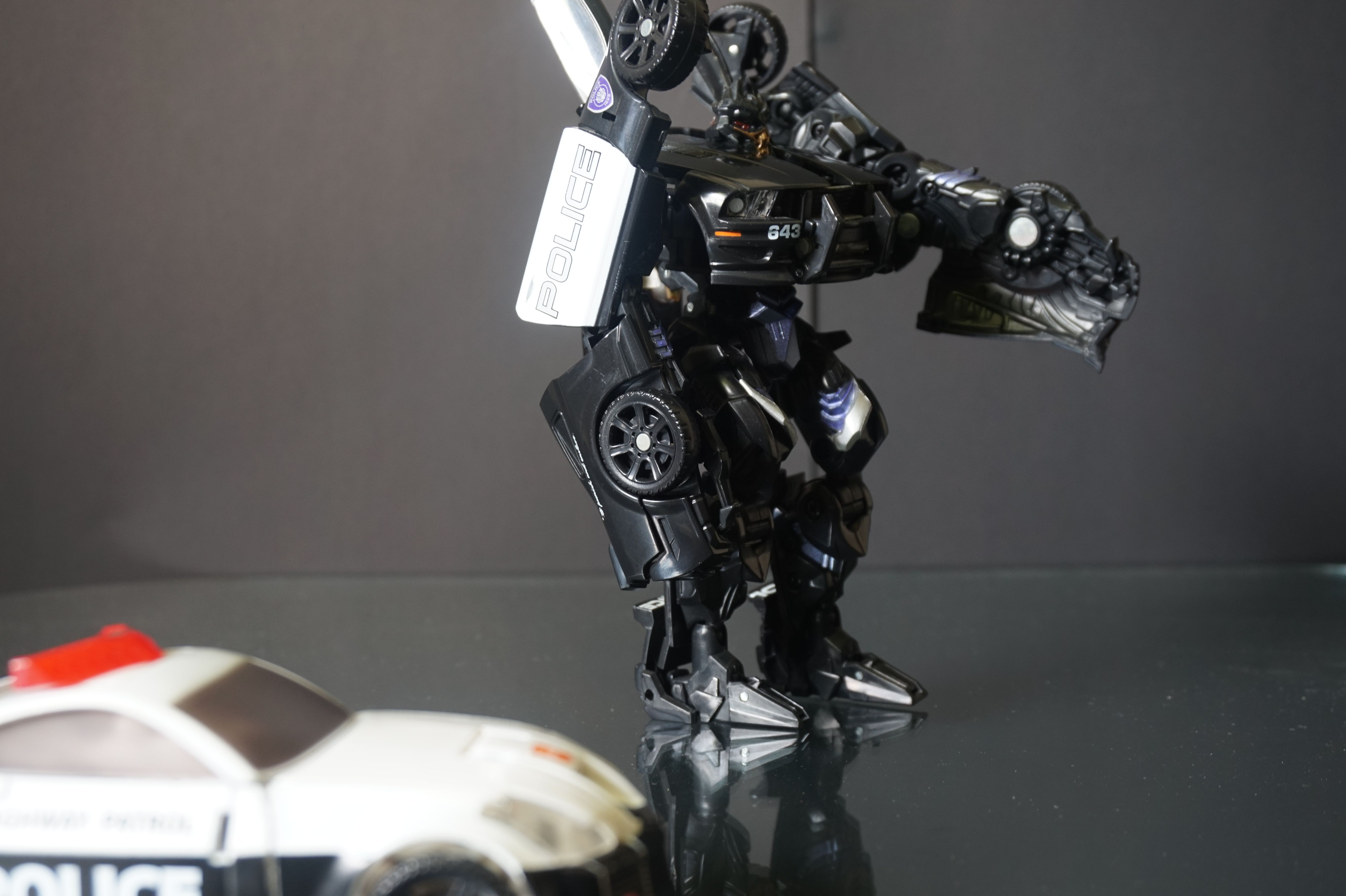 Barricade: "There! Up ahead. We must apprehend the perpetrators!"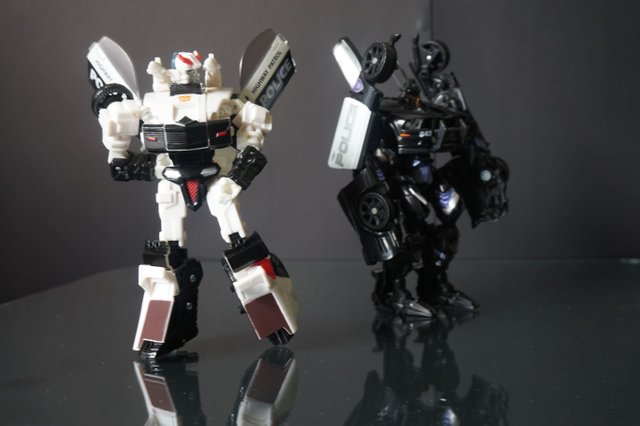 Prowl: "Should I draw my weapon? Where is the immediate threat?"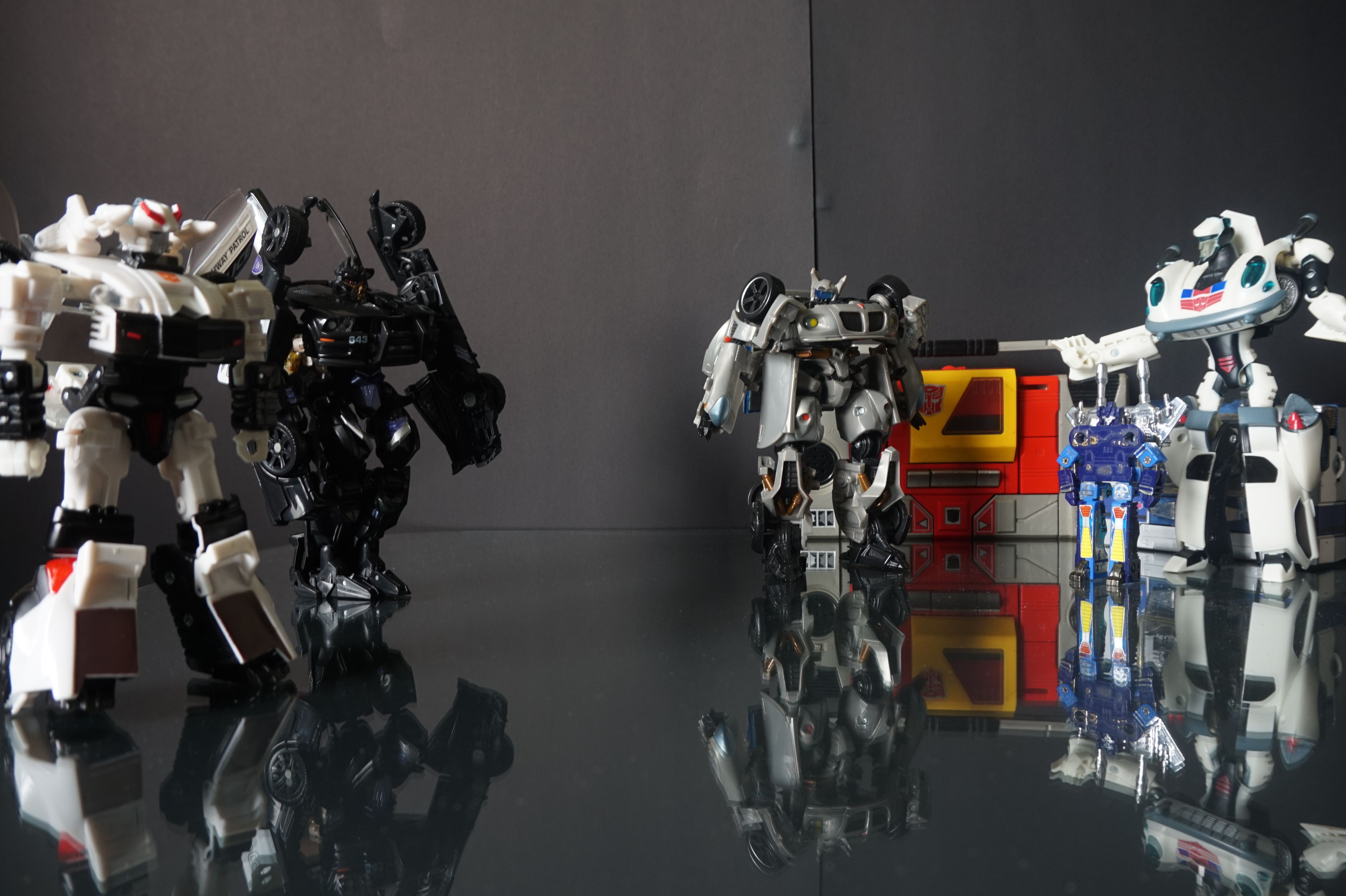 Barricade: "These guys right here... Hey! Whats with all the ruckus? We have a few customer complaints about some loud music."
Prowl: (I don't believe this...)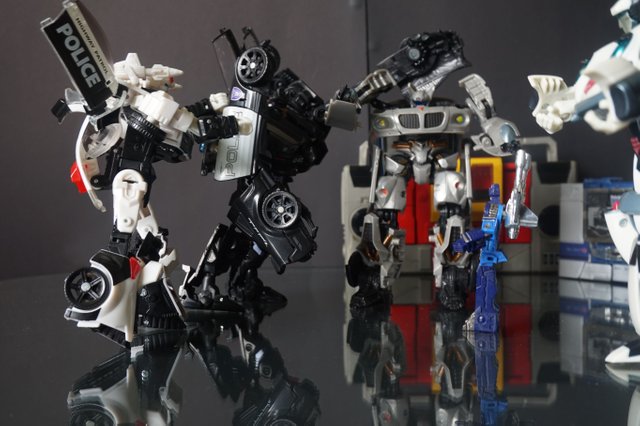 Barricade: "Dont you hear an officer addressing you?" THWACKK! "Answer me!"
Prowl: Calm down!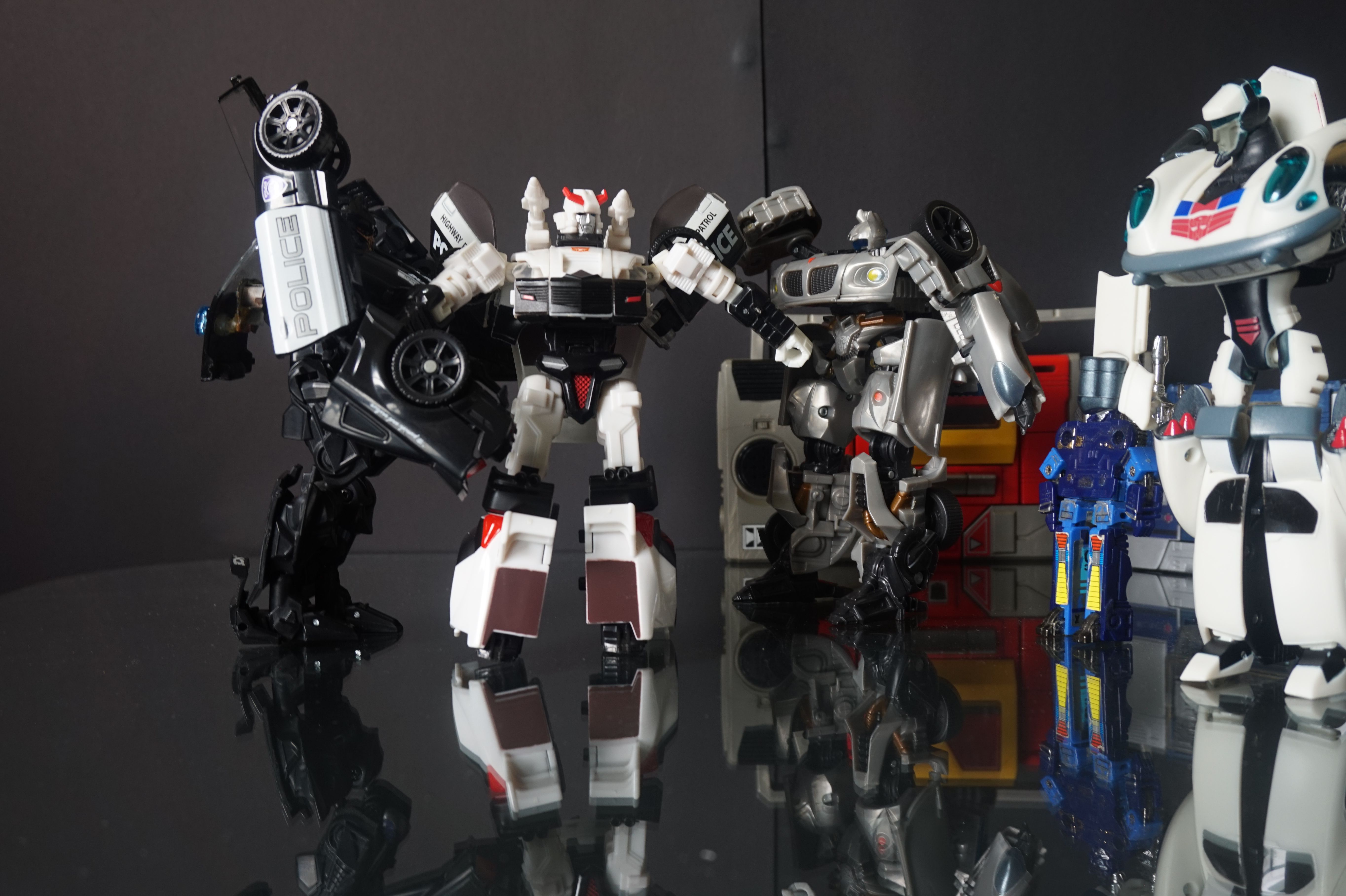 Prowl: "Wait a minute, wait a minute... Maybe we started off on the wrong foot. Let's all try to handle this in a civilized manner...
5 MINUTES LATER...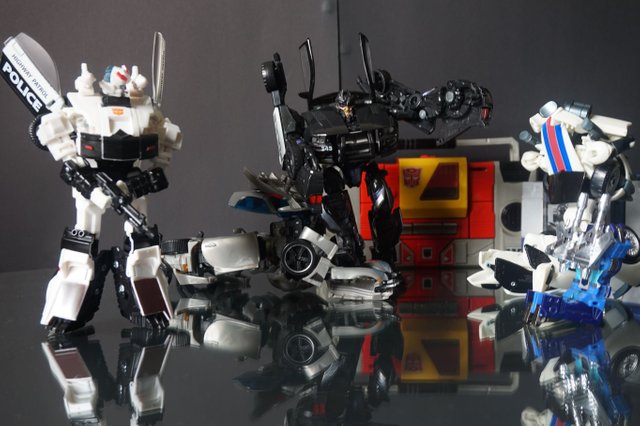 Barricade: Take that, you useless bucket of bolts!"
Prowl: (I need a new partner. This guy's going to get me killed...)
Transformers featured in this post:
Transformers Universe Deluxe Autobot Prowl
Transformers Movie Deluxe Decepticon Barricade
Transformers Movie Deluxe Autobot Jazz
Transformers G1 Decepticon Frenzy
Transformers Animated Deluxe Jazz
Transformers G1 Autobot Blaster (alt mode- Radio/Boombox)
Transformers G1 Decepticon Soundwave (alt mode- Cassette recorder)
Thanks for taking some time to view my post. Make sure to upvote. See you soon.