Transhumanism & The Hybrid Age Conference Live Stream Excerpts on Frequency Waves from 4 pm Central
From the True Legends Conference 3 Hours of Live Stream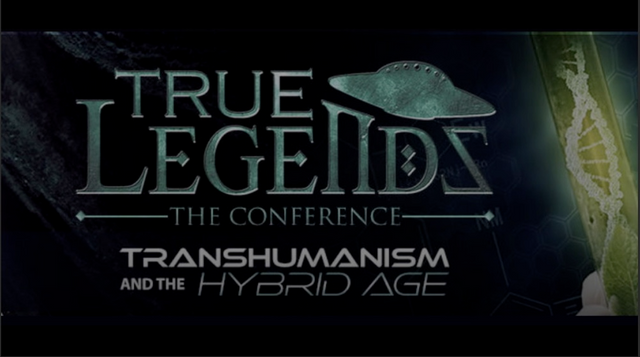 As it was yesterday on the CHAOS Show, I will bring knowledge and entertainment to today's edition of Frequency Waves by showing live stream presentations from the True Legends Conference in Branson, MO which is ongoing until tomorrow.
But entertaining?
Science?
Both speakers, Richard Dolan and eccentric Professor Hugo de Garis deliver an amazing amount of knowledge in an easy to follow, engaging and entertaining manner. Dolan's UFO subject is in and of itself entertaining. De Garis' presentation borders on hilariously entertaining, even though it is Giga-Death serious.
Presentation 1:
Richard Dolan – UFOs and Transhumanism: The Reality and the Illusion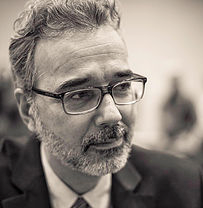 Richard Dolan is one of the world's foremost ufologist researchers. He has published works on all aspects of the UFO phenomenon, including the ongoing government cover-up, contact, and abduction, the science behind UFO technology, how the phenomenon has affected world culture, his theory of a breakaway civilization, the implications of Disclosure, and the possible relationship between artificial intelligence, biotechnology, and ufology.

Presentation 2
Hugo de Garis – The Artilect War: Who Should Rule, Men or Machines?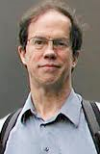 Prof. Dr. Hugo de Garis is the former director of the Artificial Brain Lab (ABL) at Xiamen University in China, and a world-famous expert and developer of artificial intelligence. In his highly acclaimed book, The Artilect War, Dr. de Garis predicts a future conflict concerning the construction of godlike, massively intelligent machines, called "artilects". His book asks the question: "Do we build gods, or do we build our potential exterminators?"
True Legends - Transhumanism & The Hybrid Age was organized by Steve Quayle of Gensix Productions. Click on the links to explore further.
I have obtained written permission to re-stream parts of the True Legends Conference to my audience. For your own VOD access or to order DVDs, please visit Gensix.com.

Please join me for another relaxing and entertaining Saturday, wherever you are!
I look forward to seeing you all later on Discord/mspwaves.com
Be there or be nowhere!
Love
@globocop
---
---
Starting at
9 pm UTC
3 pm EDT
4 pm CDT
3 pm PDT
for a relaxing and informative 3-hour show with this Saturday afternoon.
Where to listen
Music Requests
Frequency Waves Music-request Channel Discord channel - and
Discord Radio Channel
Click here to listen
Audience Channel
Interact with me and other listener in our Audience Channel on MSP/PAL
For best Audio Quality Listen On
MSPWaves.com/listen
or
twitch.tv/mspwaves

If I have it - I will play it!
Don't miss today's Frequency Waves at 4 pm Central.
---
EASY Timezones
Let us explore the
mysteries of frequencies
during the show. Everything is Frequency:
Energy, Information, Life.

Frequency waves can alter our physical and our mental state. Frequencies can heal – and they can kill. They are used by doctors and by the military.
We shall dive into the fascinating world of Frequencies on an enjoyable and relaxing Saturday afternoon.
Listen to a wide variety of music genres to appreciate the beauty of the Golden Frequency: 432 Hz.
Make sure to tune into MSP Waves Radio and check out the MSP Waves Radio Show Schedule.
---
MSPWaves Radio and its owners take no responsibility for the opinions or statements made by the talk show host or their guests. Statements and show topics are not necessarily the beliefs of the radio station. The material on this show is provided for educational and informational purposes only.

Thank you for reading.