When we are living a life of peace. Only then does such a thing happen in our life. Due to which, not only the family but the whole country tremble. A similar incident occurred 1 day ago in Sudan. In fact, it is a tragedy in which more than 23 people have died and 130 people have been injured. Even some people are still missing, but nothing is being known.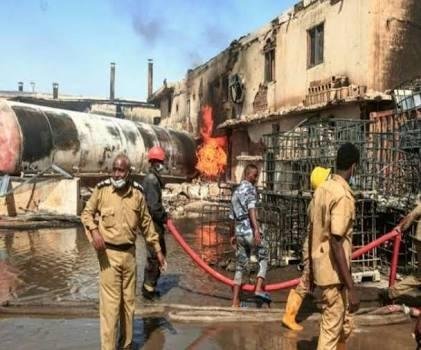 source
It is a shaking gas explosion. 18 Indian natives are among the dead, the remaining African countries are said to be citizens of Sudan. As reported in the news, the accident occurred on Tuesday on December 3, on the outskirts of Khartoum, due to the explosion of a gas tank in the Silla Ceramic Factory. On one hand, while people are preparing for Christmas Day, on the other hand, this gas tragedy has shaken the entire African country. This explosion was so terrible that people have gone to scratch and due to the burning of dead bodies, it has become very difficult to identify them.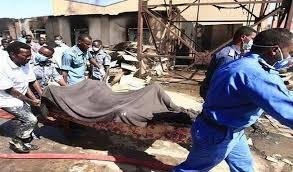 source
On this incident, Indian Prime Minister Narendra Modi has tweeted that I am deeply saddened by the accident in Sudan's ceramic factory. He expressed deep grief to the Indians and Sudan citizens killed in this incident and said that we are with him in this hour of trouble. They pray to God for their recovery. There is also talk of helping those killed in this tragedy as much as possible. Indian P.M. tweeted-
Anguished by the blast in a ceramic factory in Sudan, where some Indian workers have lost their lives and some are injured. My thoughts are with the bereaved families and prayers with the injured. Our Embassy is providing all possible assistance to those affected>
In India, people from UP, Haryana, Tamil Nadu, Bihar and Rajasthan are being listed in the injured and missing list. For which emergency helpline number has also been issued. By which any information can be taken.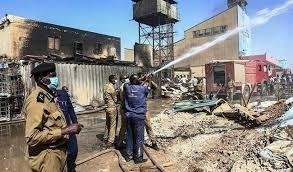 source
All the injured people were admitted to the hospital, even 34 Indians have been shifted to the Salumi Ceramic Factory premises. The External Affairs Minister has also tweeted expressing sorrow on his behalf.
ɪ ᴀᴍ ᴍᴜᴄʜ ᴛʜᴀɴᴋꜰᴜʟ ᴛᴏ @esteem who is supporting every esteem app user,that is amazing.
𝚜𝚝𝚊𝚢 𝚝𝚞𝚗𝚎𝚍 𝚠𝚒𝚝𝚑 𝚎𝚜𝚝𝚎𝚎𝚖, 𝚜𝚙𝚛𝚎𝚊𝚍 𝚕𝚘𝚟𝚎 𝚊𝚗𝚍 𝚑𝚊𝚙𝚙𝚒𝚗𝚎𝚜𝚜
You can fallow me on twitter-[https://twitter.com/certain95674252
Youtube channel-https://www.youtube.com/channel/UCftS7IxT0B2jqmmqvOldgUQ
Instagram-https://www.instagram.com/p/BsJ9FMflUVY/?utm_source=ig_share_sheet&igshid=6sxjsel5ek44