Today is Palm Sunday which I don't really get because, there is not a palm tree in sight whether it be Sunday, Monday or July. They should really call it Pine Tree Sunday because we have plenty of those around.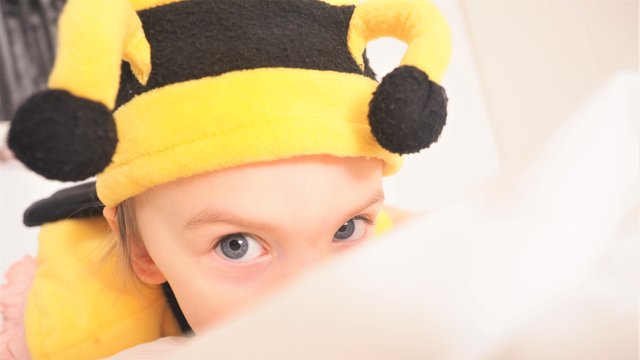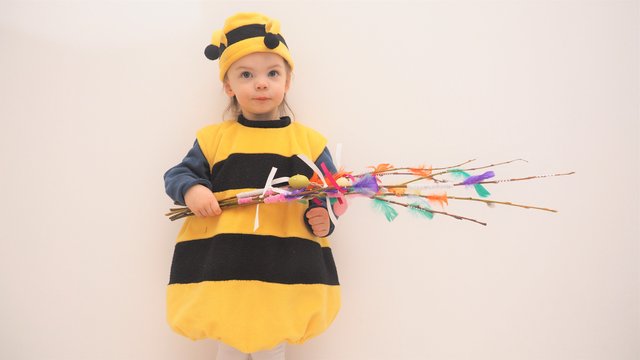 Regardless, what Pine Tree Sunday means in Finland is that Daddies must go off into the woods and collect Pussy Willow branches and glitter to decorate them. The n, children like myself get to go around to family and friends giving them away as an offering in return for pay. This is meant to be the introduction into the service economy where contributors get paid for services rendered - in this case the service is a pimped out willow stick - just what every home needs.
(I have a couple spare if you want to send Steem)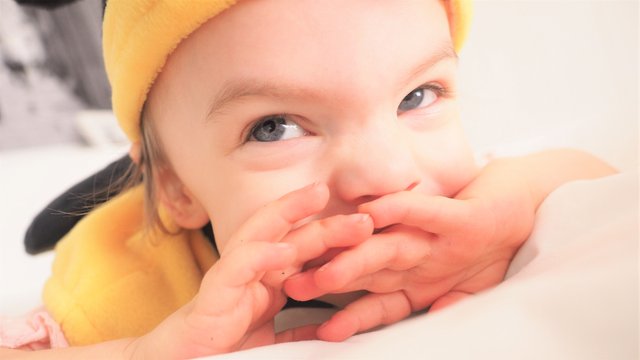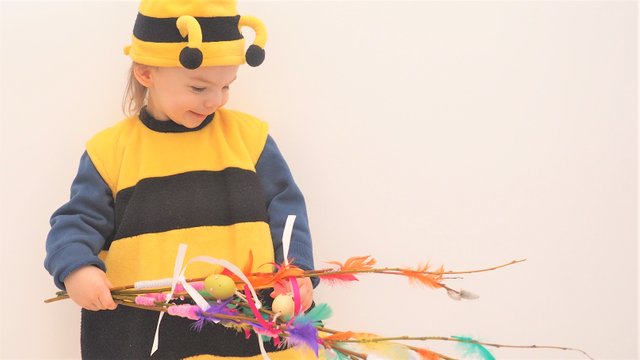 So, normally the kids are meant to be dressed up as the cutest little witches, but for the busy and disorganized Daddies and Mummies, "any costume will do" has come into effect over recent years and as a result - I am a bee. I am guessing that in the coming years it will end up like Trick or Treat in the US and college girls will be wearing the costumes and turning tricks for treats.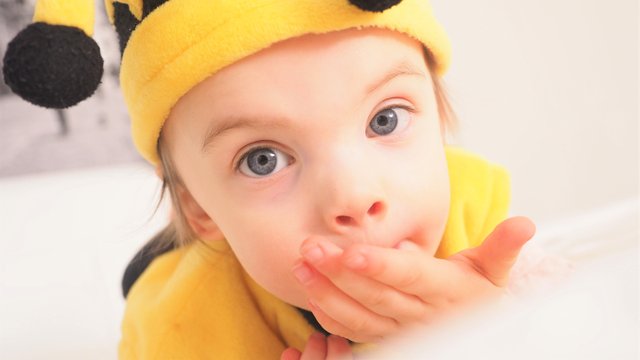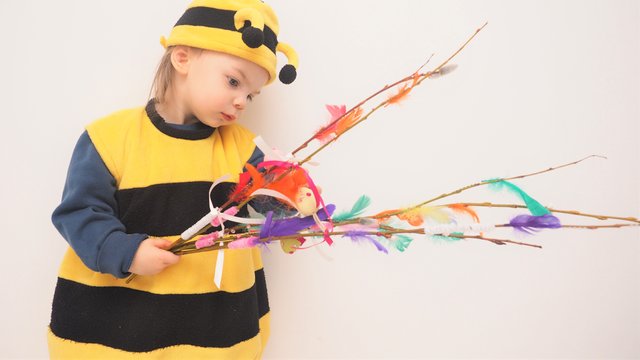 I am unsure if, I am Bee or, Bee is mee.
However, Here is the sales spiel that needs to be sung at the door of the houses in an attempt to convince them to take a random forest stick covered in feathers and provide some gifts in return. I heard something about candy but I don't know what that is so hopefully, I get something useful.
These are the words.
"Virvon varvon tuoreeks terveeks tulevaks vuodeks. Vitsa sulle, palkka mulle"
Enjoy:
That was pretty good wasn't it? I have a special skill and I can repeat just about anything that I am asked to say and get it right pretty much straight away. The translation is roughly "I wave a twig for a fresh and healthy year ahead; a twig for you, a treat for me!" with "Vitsa" being the twig but sometimes I say "Pissa" instead which means pee - But hey, I have heard some people might pay extra to be pee'd on -Weirdos.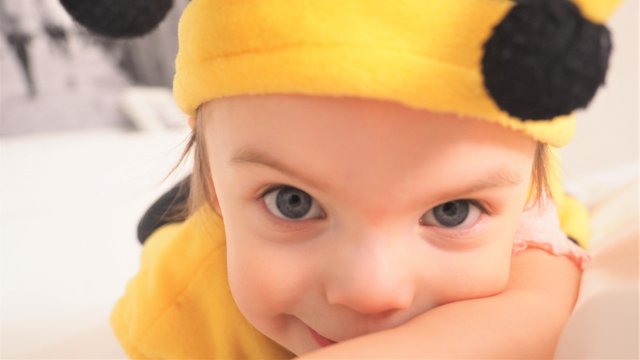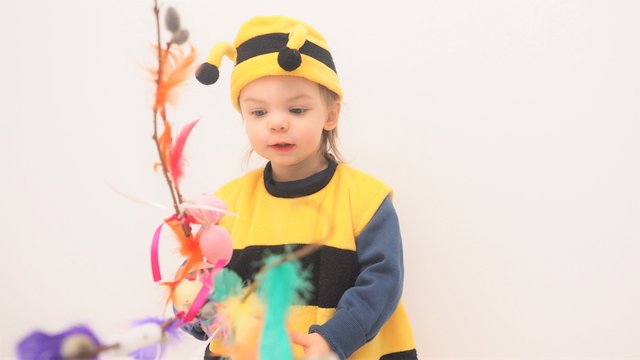 And the test....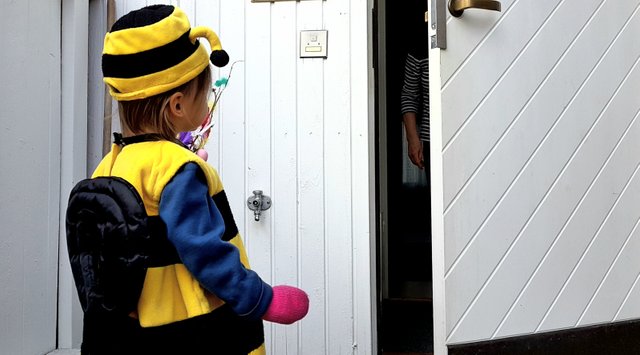 And the reward!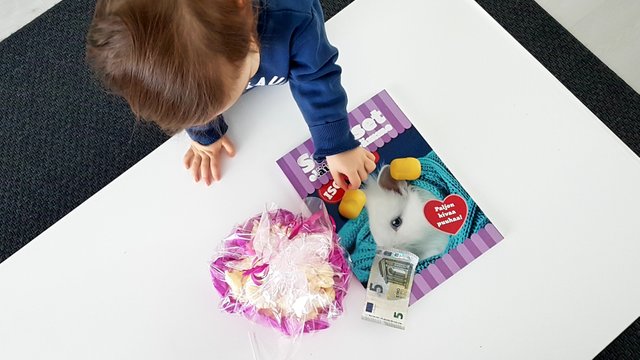 While I didn't get any of this "Candy" nonsense luckily, I did get some corn snacks from my Aunty and a colouring in book, two little toys and five euros ( 13 Steem) from Mummi and Pappa. I gave them the most awesome of the decorated twigs in return of course and kept the not quite so but still awesome ones to decorate our own home with.
Well that was Pine Tree Sunday and I plan on being a witch next year because by then, Mummy and Daddy should be a little less disorganized and have a little more time. Daddy will likely still have to go hunt the twigs in the forest and decorate them of course - Mummy can watch.
<3
Smallsteps