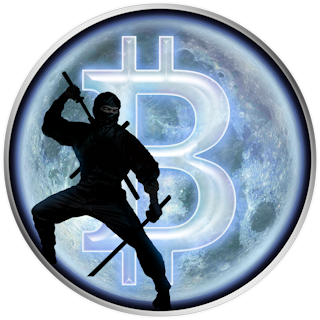 Hi all,
I am very excited to share with you some news about the Bitcoin Ninjas, specifically our Ninja Signals Group.
We have just passed 150 users in our Telegram Community!

For those of you who are unaware, we are a free community which promotes learning about cryptos and personal growth, as well as spreading positive change. If you feel aligned with our goals, feel free to join us and participate. Many projects are coming.
We have recently opened our TradingView Trading scripts (called Ninja Signals) for public use, also offering a free 7 day trial. Our scripts generate buy and sell signals which may be alerted to your phone/email/automated trading program, etc. Our scripts work for any asset listed on TradingView.com, including all forex, precious metals and cryptos.
We also offer an UNLIMITED USE License of our scripts for what we think is a very cheap price, 0.05 BTC. That price is subject to increase in the future. You may also buy a 30-day license for 0.005 BTC and you may also receive up to a 20% discount when you buy Gunbot + TradingView Extension from us.
If you are interested in seeing how the scripts work, check out these links below. We are in the process of making videos which will be posted primarily to dtube through steemit.
SCRIPT INSTRUCTIONS - NinjaSignals-Instructions.pdf
TradingView Links
Our Profile: https://www.tradingview.com/u/Bitcoin_Ninjas/
Main Script (v1) Backtesting Strategy (v1) Main Script (v2) Backtesting Strategy (v2)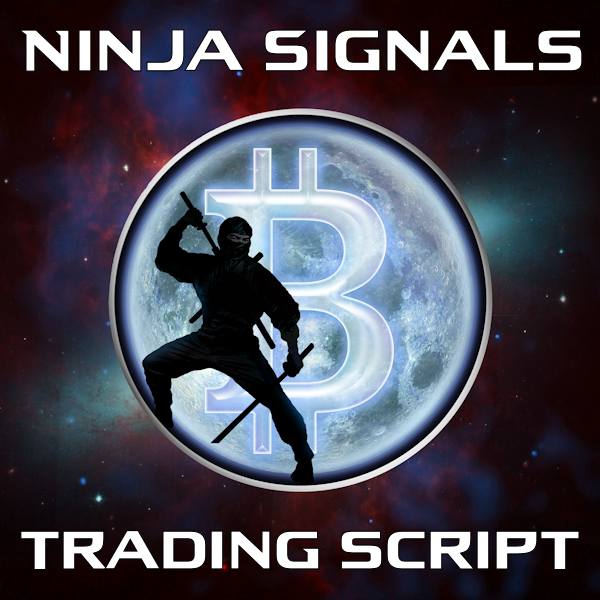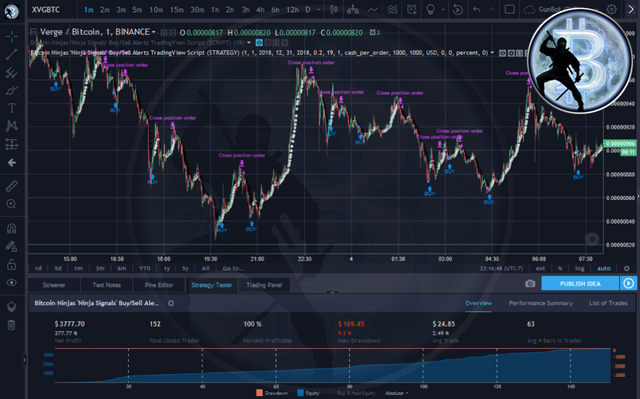 Our community of 150+ members is very helpful and friendly. Feel free to ask questions 24/7 and don't be afraid to ask anything, because getting new users caught up and running is our top priority. The beauty of our script is that it can be used with a plethora of different trading apparatuses and it is very simple to set up. You can literally be using it within 5 minutes. As with any crypto tool or computer program, we make no guarantees and cannot be held responsible for any losses. Your trades, settings and strategy are at your own risk and we cannot be held accountable. Please keep this in mind and never trade more than you can afford.
You can join our community here:
Bitcoin Ninjas Official Chat
Ninja Signals Telegram Group
BTCNinjas Gunbot Team
I will be making more community updates here, as well as walkthroughs and trade logs to show how the script runs, performs and also the many different ways to use it.
If you are looking for a good program to automate your trading, these are our favorites:
GunBot
We offer a 20% discount on our Ninja Signals Script if you buy your Gunbot and TradingView extension from us (10% for just Gunbot or just extension)
AutoView
BitcoinNinjas 10% AutoView Promo Code): 2Y03G-XJ661-DLYVU
You should also watch this funny advertisement for Ninja Signals that I made if you want a good laugh :)
https://d.tube/#!/v/spiftheninja/8eko1esb
That said, let's all make MASSIVE PROFITS :) Have an amazing day my fellow steemsters!
-spiftheninja