We are building a platform that lets our users practice simulated crypto trading in real-time without risking their capital. Once they get good at it, they earn money by teaching others.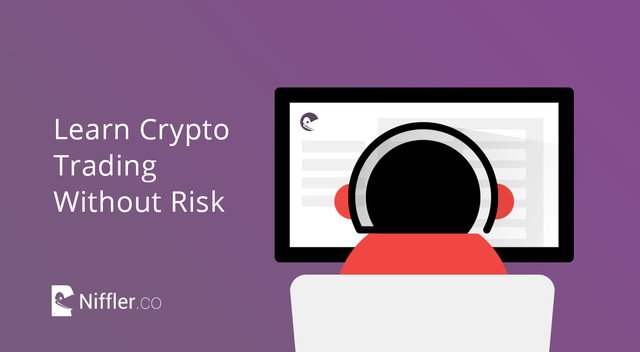 W/ experienced traders, the Niffler.co platform not only allows you to make money as well, but also allows you to get a second opinion on your real world trades and learn from other top traders by following their trades in real time. Niffler.co allows all traders the ability to continue honing their skills and risk thresholds with comparison tracking to see if their gut instincts were right by comparing real world trades against those they can make without risking real dollars on Niffler.co. Last but not least, our traders can use and share (to Twitter, FB, Reddit, Discord etc) their Niffler.co profile, ranking on the leaderboard (which they can also make money from by being at the top), and their earned badges as a business card and quantifiable proof that they in fact know their stuff
W/ newbies we allow them access to a live and real time simulated exchange while providing them with $100k in play money to trade with. This negates the risk of using their own capital on a real world exchange while still learning and possibly losing more then they are prepared to lose. Once they get good at it, they can rise to the status of a "trader" and get paid teaching other newbies.
Ultimately we believe that the way to mass adoption is through education and creating safe environment for people who otherwise would hesitate to learn more about crypto.
You can find more information at https://niffler.co
Enjoy an early sneak peek at the platform...