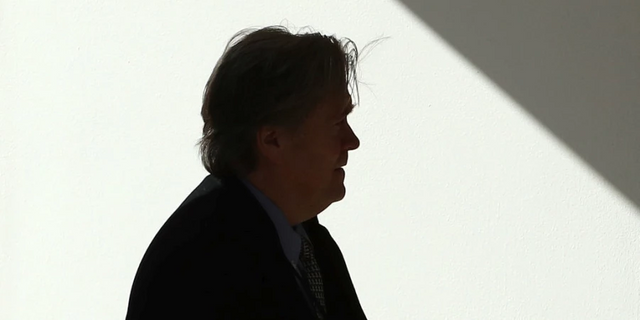 Image source: images.google.com
With his company Bannon & Company, Steve Bannon wants to enter the business with cryptocurrencies. The beginning is supposed to make a cryptocurrency for populists, which he wants to stomp himself from the ground. The former Trump strategist has now been brought on board by Jeffrey Wernick, who once worked for the investment bank Salomon Brothers and is currently profiling himself as an investor and advisor to blockchain projects such as Qtum. As Wernick says, Bannon wants to meet him again and again in the coming weeks to work out the details.
Apparently, the cryptocurrency should establish itself as a populist weapon. Because it should serve to support "political efforts" beyond the establishment and thus worldwide "populist movements". For example, it could facilitate anonymous donations, help to organize unlocable election campaign funds or use them to create a politically homogeneous parallel economy.
Wernick himself would not share Bannon's political views. "His ideology does not interest me," says the investor. What they share is the vision to use cryptocurrencies to shake existing structures. According to him, the new currency is a motto for all currents beyond the mainstream - not just the ultra-rights. Therefore, Wernick also tried, for example, to establish contact with supporters of Bernie Sanders.
---
Don't miss out on my next post! Follow me @tradewonk / tradewonk.com