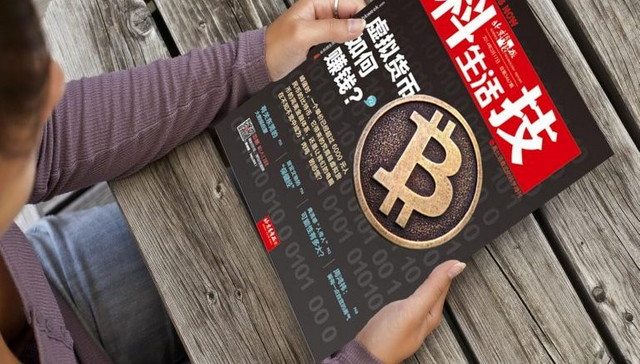 Image source: images.google.com
The oldest technology magazine in China will accept bitcoins for subscriptions from 2019. The magazine would like to advertise crypto currencies and win new readers. Since bitcoin is more or less forbidden in China, this train is surprising.
The Beijing Sci-Tech Report is China's oldest technology publication, Asia Times writes. These have now accepted for the subscriptions for the coming year Bitcoin. The cost for a subscription is 0.01 Bitcoin, so well over 50 Euro.
According to the magazine's press release - which is available as a Google translation here - "the relevant person in charge" said it was about promoting blockchain technology through a hands-on application. In its many forms of application in recent years, this has repeatedly been the topic of the two magazines "Beijing Science and Technology News" and "Technology Life".
Presumably, the titles of the magazines have got a bit confused in translation. The Beijing Sci-Tech Report is likely to be the "Beijing Science and Technology News," which, if I interpret my Google results correctly, used to be a supplement to the Beijing Youth Daily, the official newspaper of the Communist Party youth league, but now has passed into other hands. But here I row into dangerous half-knowledge about the Chinese media landscape.
According to the press release, the publisher also plans to publish an English edition starting in 2019. For subscribers paying with bitcoins, the magazine introduces a special policy: because "reading is an investment in the future," readers pay for the subscription at a certain price, but get back a bit after a year if the bitcoin price has risen.
---
Don't miss out on my next post! Follow me @tradewonk / tradewonk.com