Global Equity Market Breakdown, Significant Technical Damage Done
It's seems quite clear after the price action this last week, that a significant top has been put in place in US stock markets. Many indices and sectors have suffered significant breakdowns and there are multiple examples of failed breakouts, which proved to be a warning sign for the weakness that was seen last week. Just how significant the recent high turns out to be can not be known but as I've mentioned in previous posts, (see here, here and here), we should be remaining very defensive in US stocks and realise that there is a strong potential for further downside.
Adding weight to this view is that technical damage has been done to equity markets globally.
China's Shanghai Composite has broken below all trend support: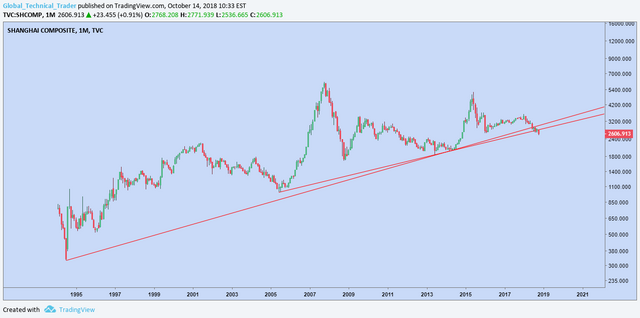 The DAX is now trading below the head & shoulders neckline, below support made throughout 2017 and 2018 and well below the uptrend channel that has formed since the 2009 low: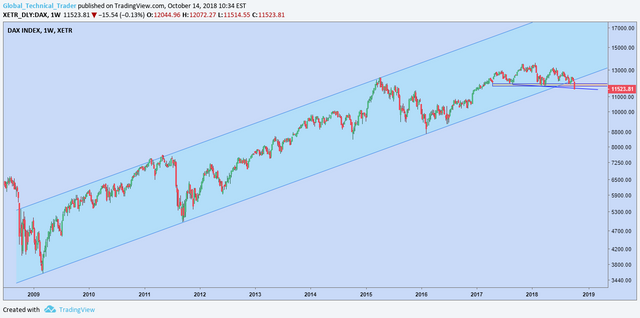 And the KOSPI has broken down from a major topping pattern with negative divergence present.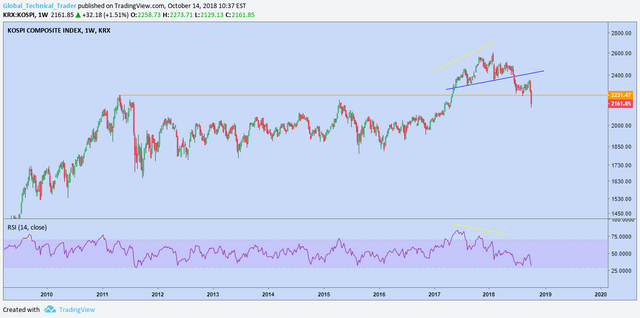 When multiple markets are breaking down at the same time, this is further confirmation of a major change in trend. All of this adds up to what could be a bearish period for equity markets not just in the US but globally. Risk management and trading should be adjusted appropriately.