Bitcoin Is Not A Bubble, The Dow Jones Is!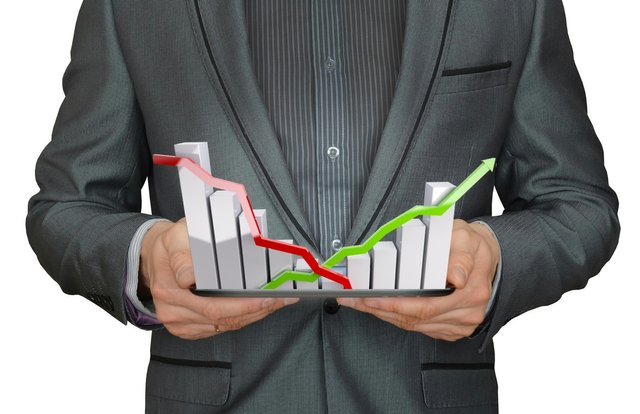 Bitcoin is a bubble and it just popped recently... I can´t listen to all that FUD anymore, especially as it´s in my opinion all just based on subjective perspectives, which are mostly still complying to the rules or aligned to patterns of traditional markets.
First of all the cryptocurrency space is moving much faster than traditional markets. I mean while cryptos trade 24/7 all year long the traditional markets simply close on weekends and are pretty much kind of unavailable over night. Summing up the hours cryptos are trading about 2-3x longer in a single week already.
That being said I´m personally just looking at a few months of the Bitcoin chart myself, which makes the whole picture look way different from the so often displayed bubble. For me it´s a bull market followed by the bears as usual.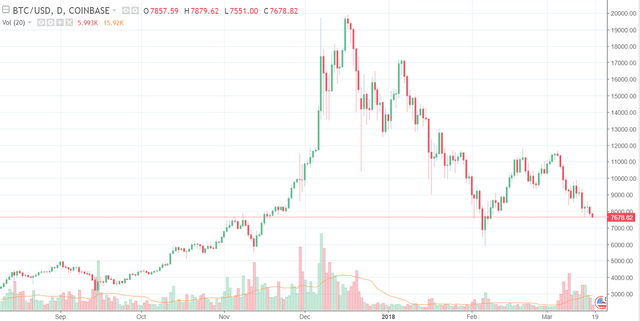 Now let´s compare that Bitcoin chart with the equivalent time frame of the stock market, which will be roughly bit more than a year. I don´t know what you see but it looks to me pretty much like a bubble that just popped, right?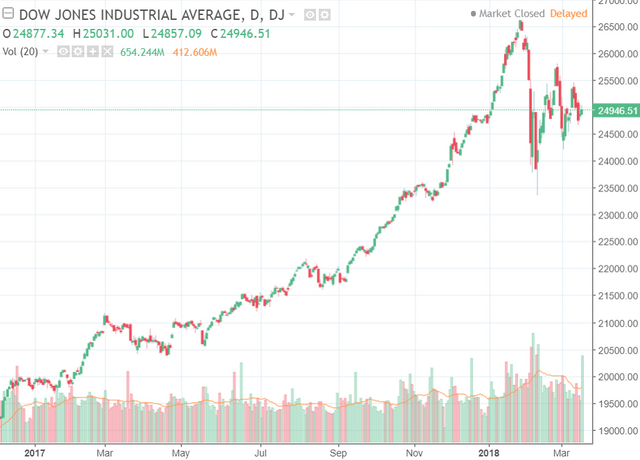 Of course this analysis of mine might not comply to the textbook and can be considered as totally wrong by some. But it´s not about giving financial advise here but rather about the fact that your perspective ultimately forms your opinion about something.
I simply believe that cryptocurrency are way different from traditional assets, much more volatile in their early stage and moving way faster. Therefore the traditional views on this market could just be not correct at all.
It´s all about perspective in the end. You don´t believe me? Try to look at the dow jones chart on a full screen and then minimize the window, simply make it more narrow. It´ll look way different already!

Follow @Buildteam!
A Crypto Startup Revolutionizing Steem!

---