GET READY! STEEM will soon test the 12 USD resistance!
Top reasons for STEEM passing the 10 USD psychological value:
---
1. Steem is the only mainstream cryptocurrency that has no transactions fees!
2. Smart tokens with near instant settlement and zero transaction fees will open up new non-advertising business models in the near future
3. Developing applications that use the STEEM blockchain it's quite simple. Almost every day one new app is launched!
4. STEEM rewards the use of brain and this is an infinite and human important resource that will always improve this blockchain!
---
You can add more in the comments and please fill your bags (wallets) with STEEM!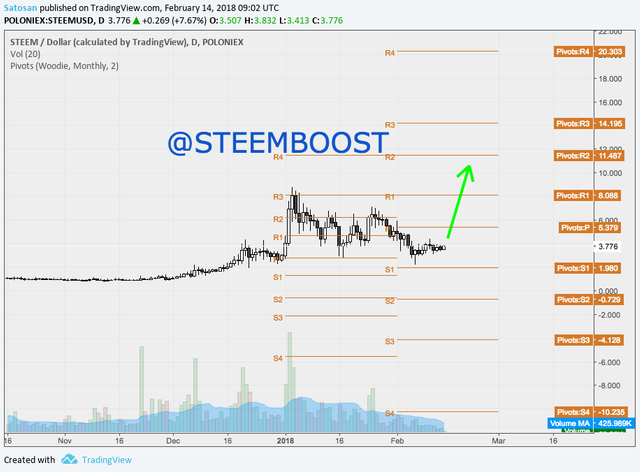 Follow @steemboost for positive STEEM news and predictions!