I literally bought this yesterday, just before this huge spike! It's like getting high off of volatility.
All jokes aside I think the cannabis coins are great because they're becoming necessary all across the globe with banks and governments trying to prevent marijuana dispensaries from transacting or by simply not helping them to transact. They are a real solution to a big challenge in an already exploding, billion dollar trend. I think most cannabis coins are worth holding onto but I find they especially make for some good pump and dump right now. I see no reason for this pattern of almost daily spikes to not repeat itself while it's market cap gets increasingly larger.
Leave your comment to tell me what you think, but I suppose these repetitive spikes could simply have to do with tons of people buying a lot of weed across the country, or the world not only as an investment, but consistently they are being bought up everyday, every time these people run out of weed! And these coins are not just being bought up everyday because of daily medicinal marijuana use anymore, as in many cities the recreational markets are soon to open up as it has happened in Washington, Colorado and I believe Oregon and maybe California. It wont be long till we get our human rights back in all 50 states and throughout the globe at the rate we're going.
If and when I dump this coin more in the future it will only be to later reinvest it into some more THC, but not without first buying to hold some Steem tonight at $1.19 of course! I also hold some POT and CNNC but this THC is definitely my new favorite pump and dump.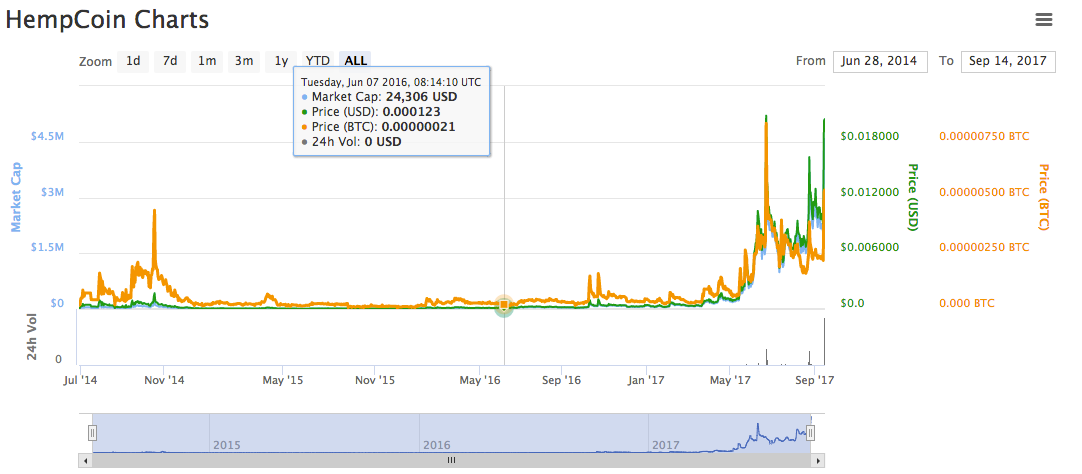 I plan to do this long term and snowball it as much as possible.
What are some of your favorite pump and dump coins?