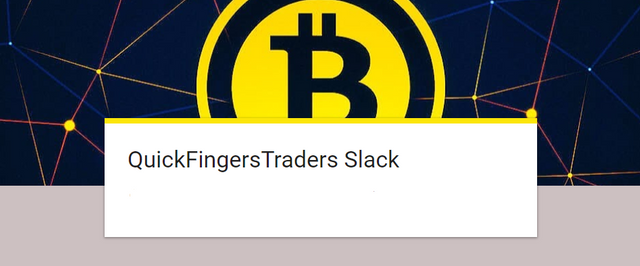 Hey everyone,
I have gotten so many requests for Slack invites over the past weeks and now it is finally open again.
Here is the invite form for all those who want to talk with others who are trading my method. Plus I am often in the room, so you can PM me if you want, and I will answer you directly (when I get a chance).
https://goo.gl/forms/r0dyOAY5mWYyvPMA3
Invites will get send out in small waves (20-50 people, depending on load) twice a month. Admins keep the right to change size and delay accordingly.
Luc
P.S. I did not create this room or moderate it. There are some great guys working hard keeping this room going, admins: @oneluckyflip, @hodlgod, @pelt, @tizzle, @Morph, @fulloflife, @dane, @rutger, @MATHGODCoolstrider... scanner developers: @niwa ... creator: @allyourbase11 Owners: @tizzle @quickfingersluc @hodlgod