Dear friends!
Our Core Team and Mirocana Research Group is working every day to add new data sources, strategies and simulations to increase the accuracy of predictions, but we believe that there are a lot of talented people who are ready to help us.
We develop three crowd-sourced learning platforms to improve all three layers of the system - Alpha, Sigma, Target.
Today we announce you that we released Mirocana Alpha prototype.
https://github.com/mirocana/alpha
This is actually the Mirocana Alpha 1.0.
Alpha is a web platform for algo-traders and quantitative analysts where they will be able to create, backtest and evaluate their own strategy based on the data from Mirocana Data Sources. We develop our own syntax and internal API for optimized performance of the backtest.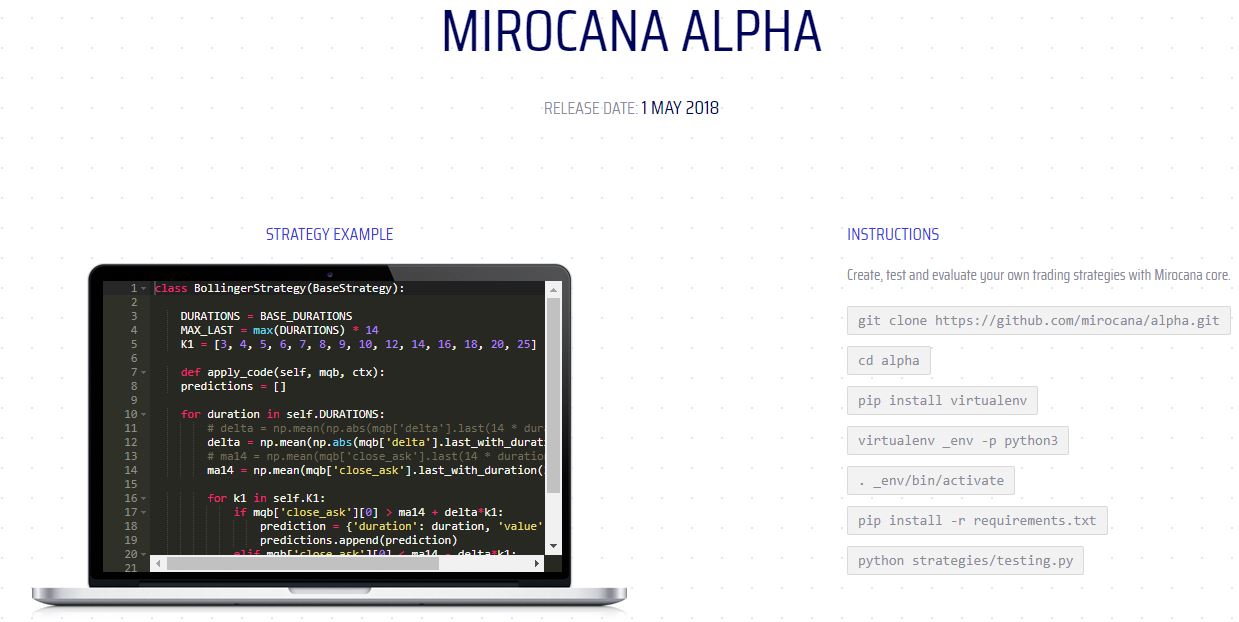 We will reward the creators of strategies that find actual patterns in data with MIRO tokens. MIRO tokens can be used to access Mirocana Investment Products or exchange into other crypto-currencies on the Exchange.
Members of Mirocana Research Group will be the first people to join Mirocana Alpha product.
We will continue to release the prototypes of platforms to increase the accuracy of predictions and hire new and talented people to help us!