MBN team have successfully finished a major platform update bringing user-to-platform token utility 📲
MBN team have successfully finished a major platform update bringing user-to-platform token utility 📲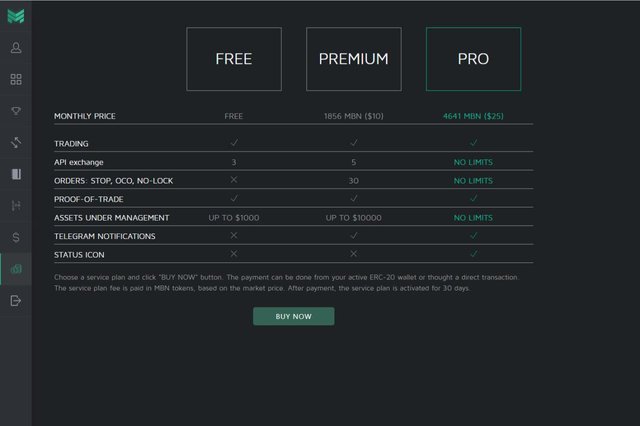 Now, by using $MBN tokens you can:
✔️ Trade across multiple exchanges from a single trading environment available from any device or PC.
✔️ Use Conditional, Stop-loss, Take-profit, OCO and No-Lock orders.
✔️ Verify your trading date with Proof-of-Trade.
✔️ Trust and Take Assets Under Management with p2p smart-contract technology, receiving additional profit.
✔️ Receive notifications and show your status to other users.
Current development update include:
1. Inner payment system
2. User-to-platform token use cases
3. Conditional order fixes
4. UI improvements
5. Order import improvement
Now we are focusing on user-to-user token utility and working on new features for COF ecosystem 🌐
Stay tuned!
You can purchase $MBN tokens on IDEX, ABCC or Probit exchange and start using the platform right now!
https://abcc.com/en/pro/markets/mbnbtc