Do You Like Freebies? Get Free Stocks with Webull Brokerage App and Desktop Versions
Do You Like Freebies? Get Free Stocks with Webull Brokerage App and Desktop Versions
The Stock Market is headed back north and investors are loosening their investing belts. Now is the time to get yourself some free stocks.
Get Free Stocks!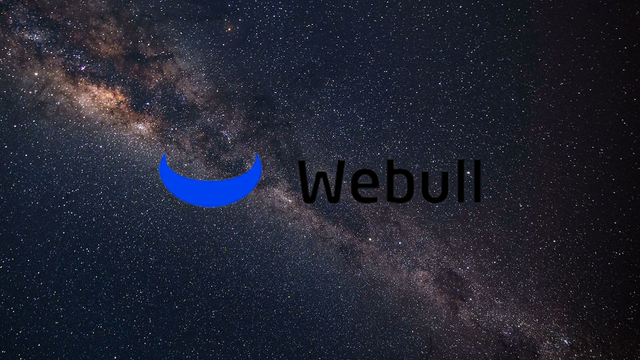 Source: Photo Designed by - Rickie Pauley - Webull Logo is owned by Webull Brokerage
Webull Stock Trading App - Get your Free Stocks now for Signing up and Deposit with Webull Stock Trading App & Desktop versions! No Really!
It's really simple, Sign up for a New Webull account (with my referral link below), get a FREE Stock! Then make your initial deposit of $100 (or more) and get another FREE Stock! Stocks are valued up to $1000!
Here is a short video that I made and posted to Youtube with some more information.
Please use my referral link and I get a FREE Stock for my referral reward:
https://act.webull.com/n/97MEJw5o5bcU...
I've wanted to invest in the stock market for years, but I've always hesitated because of all the fees and commissions that accompany trading stocks with some brokerages. But enter Webull into the Market.
I have found (and researched) this really great trading app. Webull has 0% commissions. PLUS, you get a FREE stock for signing up. Then when you make an initial deposit of at least $100, you get another FREE stock.
Webull also let you monitor a number of Cryptocurrencies as well, like Bitcoin, Etherium, Bitcoin Cash, etc. And Cryptocurrency Trading is coming soon to Webull!
Webull is available on Android, iOS, Windows Desktop, & Mac Desktop. You can trade from you phone, tablet, and your laptop/desktop. The laptop/desktop version has a really fantastic dashboard for trading to enhance your experience with the phone/tablet app. It is really in depth. Plus you can research stocks in the app, get the latest stock news and much more!
I also use Robinhood to trade stocks. Join Robinhood with this referral link and get a FREE Stock for joining Robinhood too!
https://join.robinhood.com/rickiep18
Disclaimer:
I use both Webull & Robinhood to trade stocks. I get a referral bonus of free stock(s) for signing up new members to both Webull and Robinhood.
NO FINANCIAL ADVICE: The information on this channel is provided for education and informational purposes only, without any express or implied warranty of any kind, including warranties of accuracy, completeness, or fitness for any particular purpose. The information contained in or provided from or through this channel or website is not intended to be and does not constitute financial advice, investment advice, trading advice or any other advice. The information on this channel or website and provided from or through this channel or website is general in nature and is not specific to you the User or anyone else. You should not make any decision, financial, investment, trading or otherwise, based on any of the information presented on this channel or website without undertaking independent due diligence and consultation with a professional broker or financial advisory.
Thank you for taking the time to watch my video, I really appreciate it.
If you would like to support my channel, please like, comment, share it, and subscribe. Don't forget to ring the notifications bell for when I upload new content!
To help my channel grow, I would appreciate a donation to one of the following:
PayPal - paypal.me/lymmerik
CashApp: $Lymmerik
Bitcoin - 1GURZEa63iRZDegdS5rTKgfyevwAAgoxqW
Bitcoin Cash - qzxd59zwstmpxqakjwgq5qfsttts2arfsskf2u9cs5