Liquiditex Exchange - Crypto Asset Exchange 💰💰💰(GIVEAWAY LINK INSIDE)💰💰💰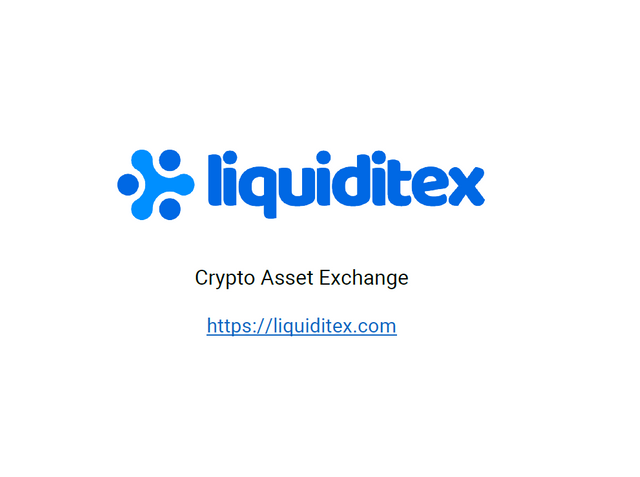 As a frequent crypto trader, I can attest to the fact that trading in digital currency is very easy,fun and profit-generating.I have engaged in trading on decentralized exchanges for a while now, and there are some major factors that I usually consider before investing my hard-earned money into a particular exchange.The first factor is that of security.
SECURITY.
Security is very important while trading regardless of whether one is trading on a centralized decentralized exchange because it is very devastating losing one's funds to malicious thefts.There have been several cases of major hacks In the crypto space which have rocked the entire industry making people lose money as well as trust in digital currencies.One of the biggest hacks in history would be the Japanese based exchange referred to as Mt.Gox which was not only hacked once but twice,leading to heavy losses on the traders' side.
It is therefore very important that before trading on a certain exchange, I make sure that I carry out extensive research regarding the reputation of the exchange.The best way to learn about a great exchange is learning what other people have experienced from it.The security of my digital funds is the number one priority, which is why I am very excited to introduce to you an upcoming project which is going to be a perfect fit for crypto enthusiasts all around the world.
LIQUIDITY.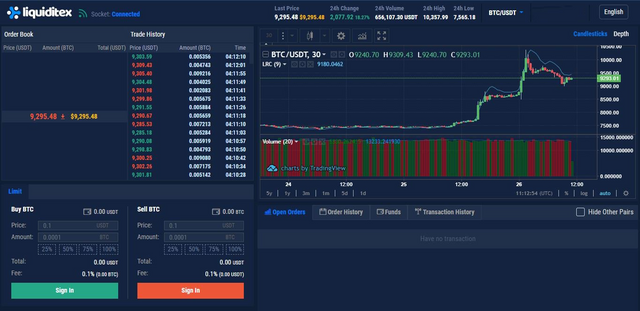 It is very important that I find an exchange that makes it easy for me to convert my assets into fiat whenever I want to.Liquidity is important for any tradable asset, and it sure makes any market smooth and deeper.I am very careful not to fall into any exchange which is illiquid mainly because it makes it hard for me to navigate my way out of such a situation.
These two factors, security, and liquidity are what crypto traders consider and also those projects which are in search of exchange to list their tokens.Today,I am going to tell you about an innovative blockchain-based project which is looking to solve both the liquidity and security issues by providing crypto traders from all over the world with a world-class crypto exchange.
THE LIQUIDITEX SOLUTION.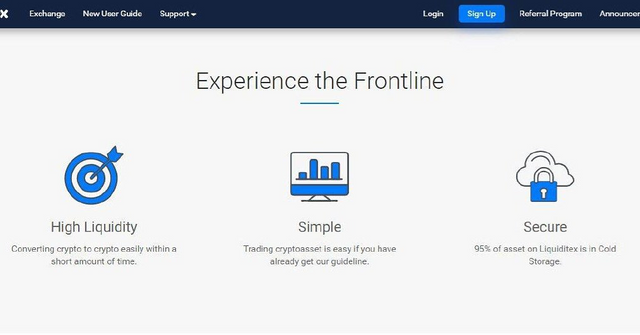 Liquiditex is a blockchain-based project which is going to revolutionize crypto trading as we know it with inspiration from the lack of liquidity and security that is plaguing the crypto market recently.It is thus why I am very excited to walk you through this innovative project with the hope that you will also realize how much potential the Liquiditex project has and support where you can to actualize it.
Liquiditex exchange is looking to solve these issues by incorporating various features and functionalities, which include:
Fast matching engine.
The Liquiditex platform's matching engine is going to be capable of sustaining 100,000 transactions per second, which means that the entire system is going to be extremely fast.I will not have to wait for stuck orders on the Liquiditex platform because the matching engine has been overloaded,a problem which I have experienced on more than one occasion on other crypto exchanges.With the extensive growth of the crypto market,it is only right that we have an exchange that eliminates issues of delays in transaction process to achieve the mass adoption of cryptocurrencies worldwide.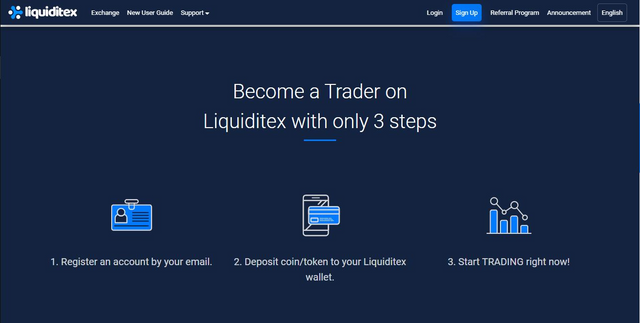 Security system.
Liquiditex's exchange major priority is going to be security, which is why the platform is going to incorporate several protection initiatives.This is going to earn and maintain user's trust because we are going to be guaranteed the safety of our funds.Some of the security initiatives which Liquiditex is going to integrate include multi-signature ,cold store as well as secure and reliable layered technology architecture.
To ensure that funds on the system are always secure in any situation, Liquiditex is planning to store 95% of crypto assets in cold wallets.This is the major contributor to my profound interest in the innovative Liquiditex platform because I will trade cryptos safely and comfortably.
Supported tokens.
Liquiditex exchange is going to support the trading pairs in the following coins:
• BTC
• ETH
• USDT
• LEX
There, however, are plans to introduce more coins into the exchange in the future, but Liquiditex will only add coins that are reputable and have strong credibility,user base, and liquidity.This is a guarantee that Liquiditex is only going to offer the best services to crypto traders and projects from around the globe.There is also a call to all angel investors who may want to have their tokens listed on the Liquiditex exchange which will be very helpful.
Multi-language support.
Liquiditex platform is going to support a variety of languages to enable a user base as diverse as possible. These languages include English,Japanese,Korean, Vietnamese,Spanish,Chinese and English.Any crypto trader from any location or nationality will be able to trade on the Liquiditex exchange with extreme ease because the language barrier is going to be lifted.Liquiditex is going to play a big role in helping actualize the objective of attaining mass adoption of cryptos very soon because of their effort to make the platform available and understandable to people of every nationality.
LIQUIDITEX Token.
Liquiditex is going to have its very own native token referred to as LEX, which is going to be issued on Ethereum network with ERC20.This token is going to be used for various operations on the exchange by the holders.The LEX token is going to be used to pay fees such as exchange fees,listing fees,white-label fees,liquidity providing fees, and every other necessary fee on the Liquiditex ecosystem.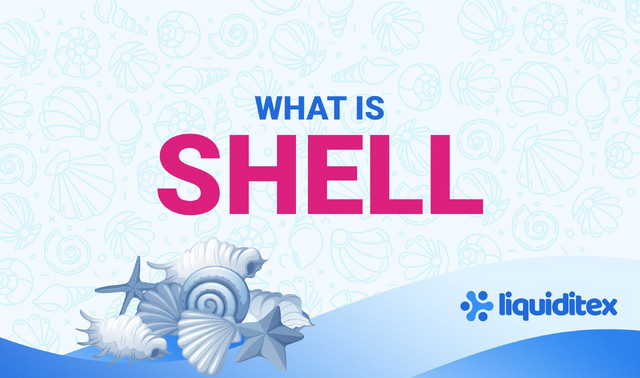 CONCLUSION.
Generally, Liquiditex is going to be a solution to the issues of security and liquidity which are currently heavily plaguing the crypto market.With Liquiditex,trading cryptos is going to be very smooth and secure, unlike current crypto exchanges which make it a bit hard for people to venture into this market.Check out more about the innovative Liquiditex platform to see what benefits the platform has to offer to crypto traders all around the globe.Blockchain technology is continuing to greatly impact our world and Liquiditex exchange is one of the projects which is going to extend this disruption.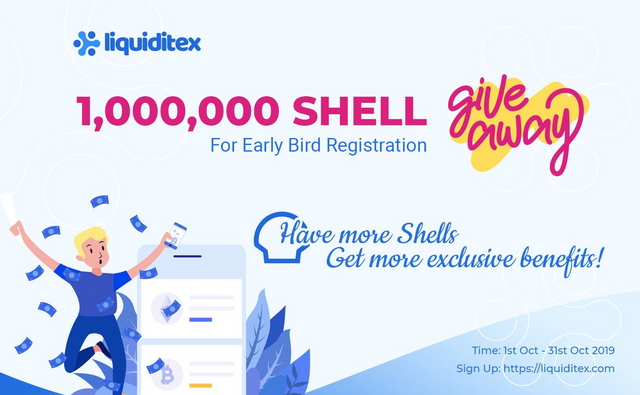 Register Here-> SIGN UP
══════════════════════════════════
Official links of the Liquiditex exchange:
🔗 WEB: https://liquiditex.com/
🔗 Whitepaper : https://liquiditex.com/images/whitepaper.pdf
🔗 Telegram: https://t.me/liquiditex
🔗 Twitter: https://twitter.com/liquiditex
🔗 Facebook: https://facebook.com/liquiditex
🔗 Reddit: https://www.reddit.com/user/liquiditex
🔗 Instagram: https://www.instagram.com/liquiditex.exchange/
══════════════════════════════════
★ Author: jamesndungu1
★ BitcoinTalk Profile: https://bitcointalk.org/index.php?action=profile;u=1856049
★ Images credited to Liquiditex Exchange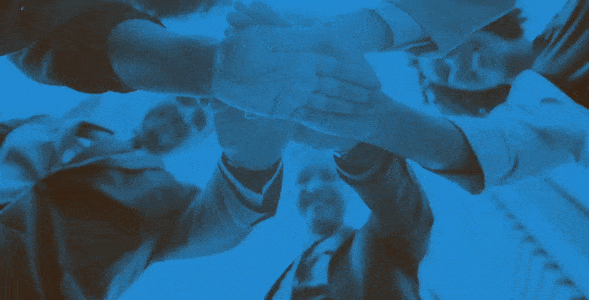 ══════════════════════════════════