I figured I would share my journey with the community to help with my learning process and maybe encourage others to start their portfolios as well. My plan currently is to add $50-100 each paycheck to my crypto portfolio and use dollar cost averaging to buy my bitcoin. For those of you unfamiliar, this is a strategy to buy at a similar time of week/day each time you purchase which helps avoid the fear of buying in too high or wanting to wait until the price is lower. 
I would love to hear some thoughts on my target % and anything you guys would add.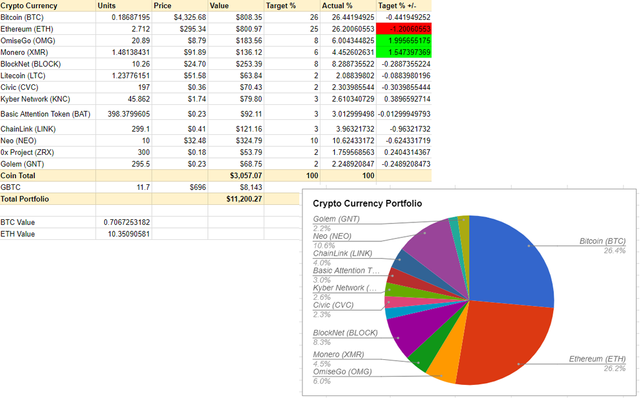 I am very bullish on decentralized exchanges as I believe that is where all crypto trading is headed in the future. My favorite one that I hear very few people talking about is BlockNet. I expect big news coming from them soon :) I will explain all my choices in more detail and my strategy moving forward if there is any interest in this post. Thanks!