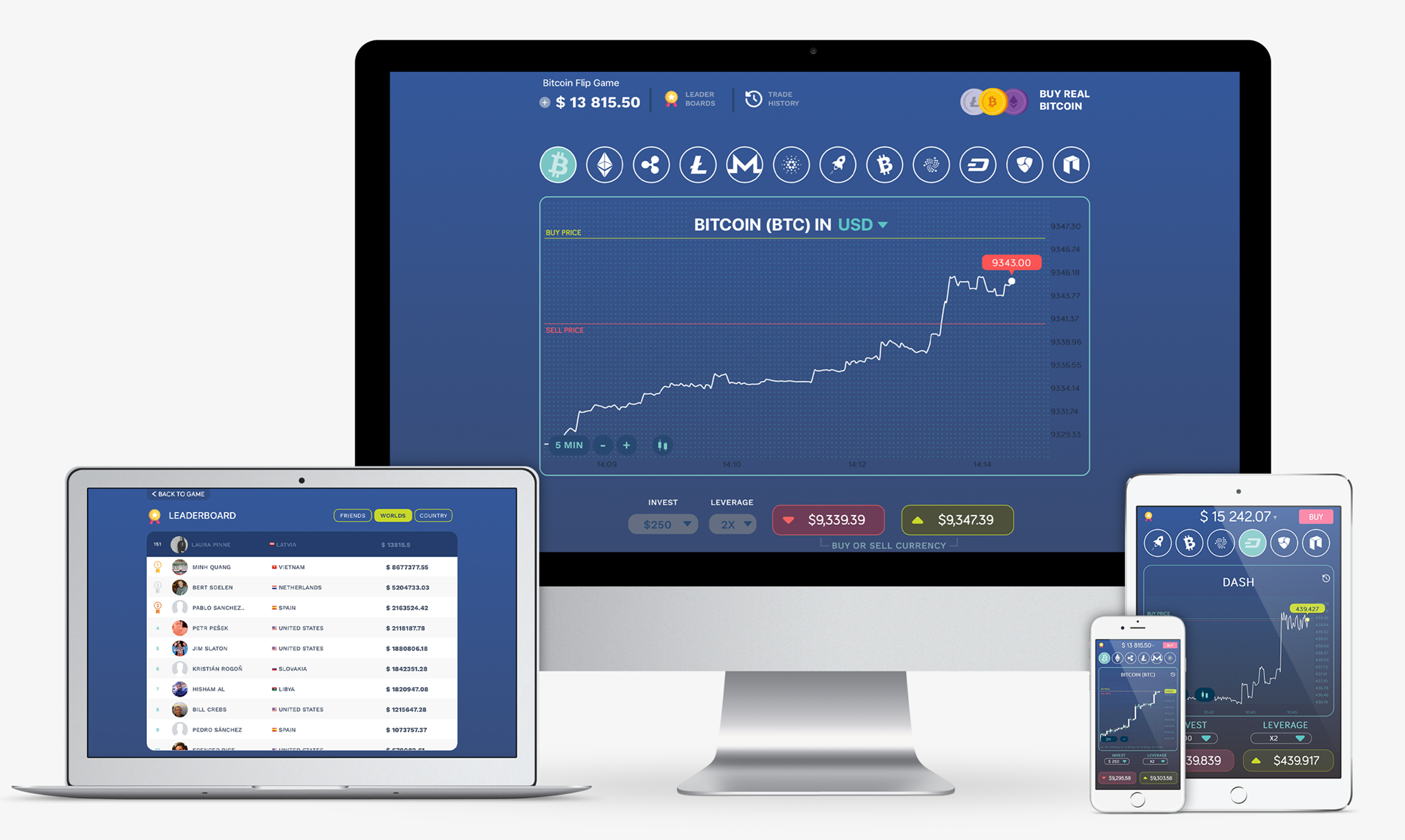 Trade the most popular cryptos
Trade Bitcoin, Ethereum, Litecoin, Dashcoin, Ripple, Monero, Stellar, IOTA, Bitcoin Cash,
Cardano, NEM, NEO, NANO, ZCASH, Positron, Vechain, Steem & Dogecoin in a real time
trading simulator.
Real - time prices 24/7
This trading simulator allows the trader to create and implement their own trading strategies
to earn profit without risking any real money. One advantage of the simulator is it enables
the trader to carry out trades in real market prices 24/7. With accurate charts and
real market movements, Bitcoin Flip allows traders to experience trading like in a real market
situation making trading realistic and relevant.
Challenge friends
Have fun competing with other traders around the world. Compare and share your trading
results with friends. Global and regional leaderboards updated frequently to keep your
competitive spirit raging on. Trading never stops!