August 14, 2018 to September 20, 2018 marked the formation of a confirmed double bottom chart pattern in Ripple (XRP).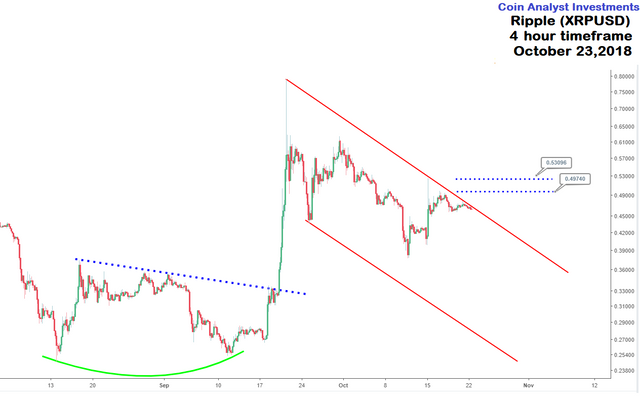 Price action after confirmation reached a high of ~$0.79 before the current retracement that is captured with a bearish channel considered to be tentative.
Price action breaking to the upside of the bear channel and also above resistance as indicated by the horizontal blue lines provide a bullish bias for Ripple (XRP).
Interested in Bitcoin analysis (BTCUSD)? Check out our previous work below
https://coinanalyst.investments/2018/10/15/bitcoin-analysis-8/
Moreover, Ethereum classic analysis can be found here:
https://steemit.com/cryptocurrency/@cryptotrader0029/ethereum-classic-overview-6-hour-timeframe