TRADEDO Trading Exchange — Finished Node Testing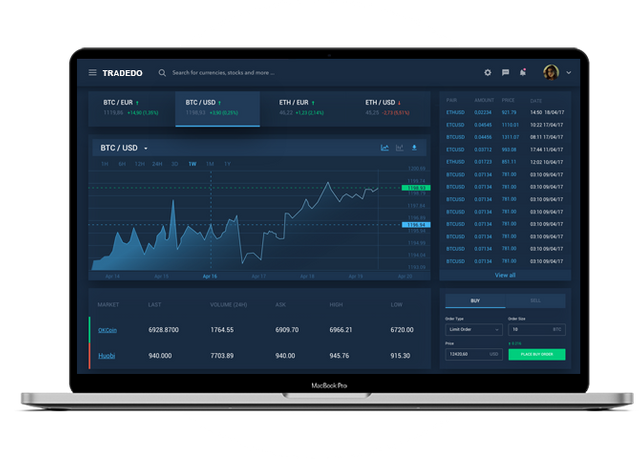 Tradedo, Aussie Digital's trading exchange, empowers merchants and shoppers to leverage leading crypto coins for selling and buying services and products in a few clicks.
Having the potential to revolutionize crypto trading, Tradedo is Aussie Digital's native trading exchange platform. From having a user-friendly interface to being a secure trading platform, Tradedo gives crypto traders, even newcomers, full confidence to trade crypto assets without any hassles.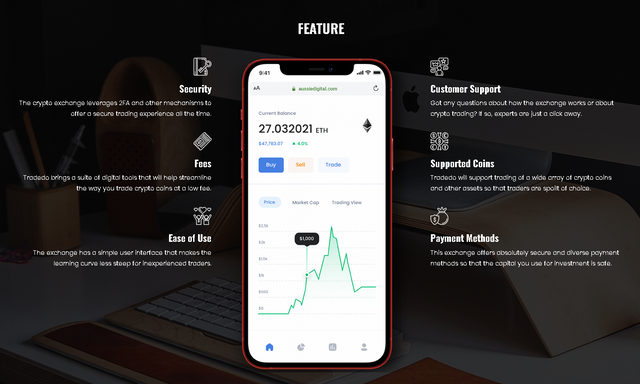 The platform will allow traders to buy the most popular crypto coins easily and quickly. The ecosystem's native coin, AUDCoin, will be used on Tradedo to buy other crypto assets. The creators behind Aussie Digital refer to Tradedo as the ecosystem "Engine Room". Now, let us take a quick look at some highlights that make this crypto trading portal one of the best in business.
At Tradedo, you will have a seamless and secure crypto trading experience. The exchange does not have problems that are commonplace in the crypto-trading landscape. Whether it is low withdrawal limits or compromised security or bad customer support, Tradedo helps traders overcome these common shortcomings easily. These highlights of Tradedo make it one of the most customer-focused trading ecosystems of all time.

Tradedo has been tested for bugs and has now just finished node testing and is only awaiting the finalization of integration between it and the rest of the Financial Ecosystem
After everything is done, we will do a press release.
Stay tuned for the latest information from us.
Our Information :
Website : https://www.aussiedigital.io/
Facebook: https://www.facebook.com/aussiedigital/
Twitter: https://twitter.com/aussie_digital
Telegram : https://t.me/AUDOfficialGroup
Youtube: https://www.youtube.com/channel/UCGoncZDbjH21YOi4i4YwroA
Instagram : https://www.instagram.com/aussiedigital.io/
Github : https://github.com/aussiedigitalio
Reddit : https://www.reddit.com/r/aussiedigital_25b/