SwapZilla | REVOLUTIONIZING THE CRYPTO TRADING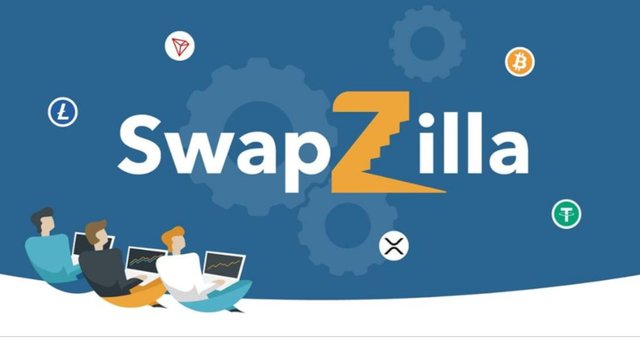 Hello guys, am back again to enlightening you on a cool blockchain based project which you all definitely needs to know about and even invest in. Today's project is based on solving a major problem in the crypto exchanges, bringing new innovation and making it very easy to use cryptocurrency exchange.
Let's talk a little bit about the blockchain technology, the blockchain technology has been a great invention for the world and have been very successful at every stages. The Blockchain technology today as surpass what it was originally created for because of it massive potentials and productivity. Every sector and industries today wants it to be integrated into their businesses and as a result the race to get hands on the blockchain has increased tremendously as it maximum output, speed and security in every sector it been utilized in.
The Blockchain technology has also lead to the creation of the cryptocurrency which is the native currency of the blockchain. Cryptocurrency has also been dominating the world as of today it is the fastest growing digital currency. Cryptocurrency has change the way we transaction with money for good, as it is fast, secured, reliable, easy and also the most know for low fees. The Cryptocurrency is able to accomplish this because there is no middle man between the receiver and sender as it is the blockchain to process it within seconds. The Cryptocurrency today has also grown along side the blockchain as every project been but on the blockchain also have their own currency built on it also. As a result we have over 2000 cryptocurrencies which have different usecases. The number of the cryptocurrencies we have keeps increasing every day as many new project keeps being developed.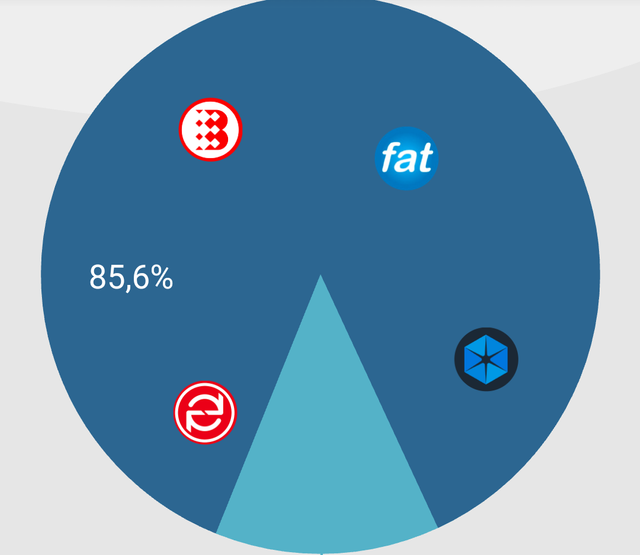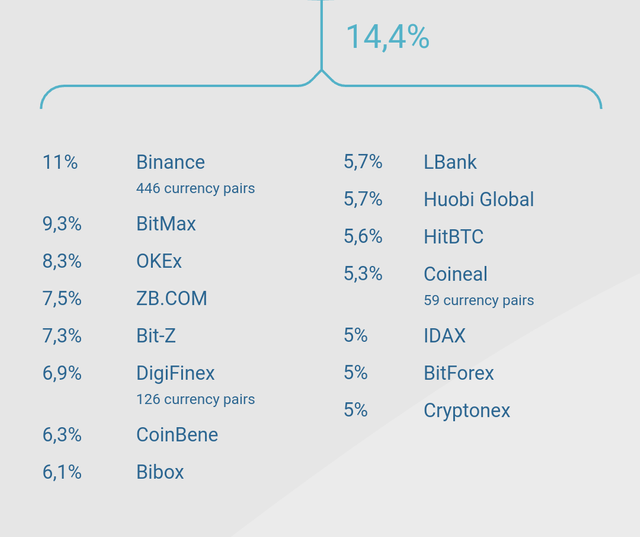 In order to make cryptocurrency have and maintain it value and also to be easily available for sale and purchase there need to be an exchange. A cryptocurrency exchange is where crytocurrencies can be converted to other cryptocurrencies or fiat and vice versa. The Cryptocurrency exchange is a huge importance in the space as it help give cryptocurrencies value and also allow for investors to easily get their hands on any cryptocurrency. The crypto exchange over the past few years has increased tremendously and with every of them having almost similar features. While many exchanges has also died over the years and new ones been created. Exchange is a very important factor in the crypto market. And today we have thousands of Crypto exchanges which also increases every day as new ones are been created.
The Cryptocurrency exchange has been good over the past years but there has been a huge problem for crytocurrencies user which SwapZilla is here to solve. This problems came to be due to the lots of cryptocurrencies creation and all of this exchanges have only few each listed different. Which mean that a user or investor will need to sign up on lots of cryptocurrency exchange due to them all not having every crytocurrencies listed. This is a really stressful and difficult situation as one needs to run KYC for every of this exchanges in order to use them properly. Now SwapZilla has been developed to solve this problem as you and I don't need to sign up on multiple exchange platforms before we buy or sell cryptocurrencies, you will only need just one sign up now to get access every cryptocurrencies with lots of pairs in the market.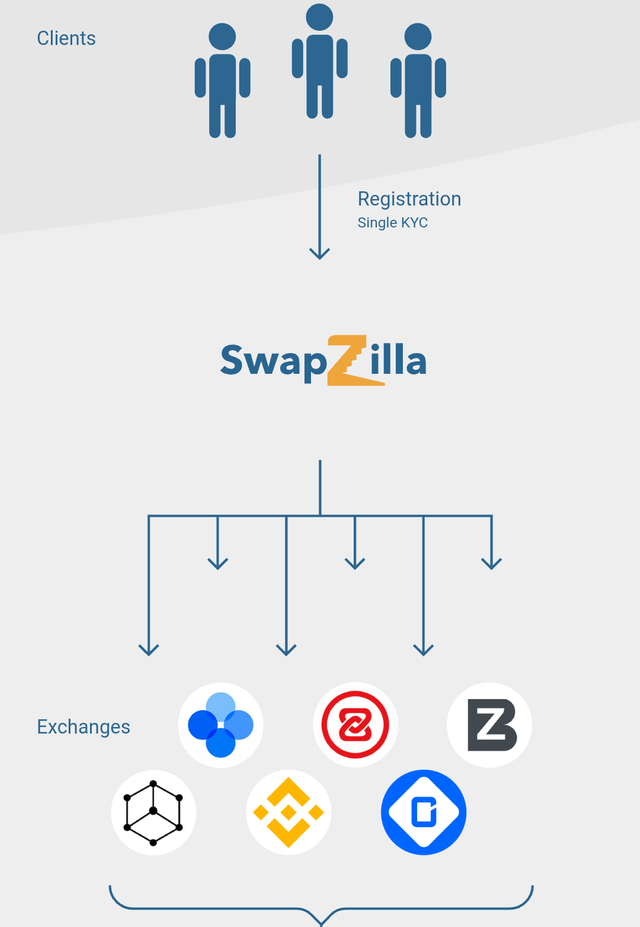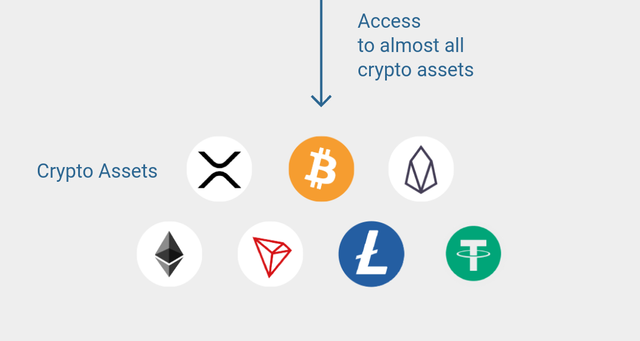 SwapZilla has brought what has never been done in the crypto world, it is revolutionizing the crypto trading. SwapZilla is built to provide investors and traders with the necessary and up-to-date market infrastructure.
The problems in the current crypto exchanges still extends to transparency as lots of exchange today keeps lots of things from it user. SwapZilla will improve the transparency in cryptocurrency exchanges as it technology has been able to provide this. Another problem is hacks, lots of exchanges has run down and been closed because of attacks from hackers which lead to the exchange losing people's money to hackers due to their weak security system. SwapZilla has focused on this part and made it their number one priority to give users the maximum security.
And in order to make this possible SwapZilla has built it own platform which every of the activities will take place. SwapZilla platform has been built on a highly secure web hosting and standard has it is the major priority of this platform to secure users funds and data. The security standards will be updated frequently so as to maintain the accuracy of the security system. The platform has also been built using friendly user interface and UX which will enable users to easily navigate and manage through the dashboard and tradings. This will also allows users to easily understand to navigate through the platform.
So how will this platform operate, unlike any of the current crypto exchanges, SwapZilla will combine every of the current crypto exchange into it platform. This alonej will save you the stress of needingy to manage multiple accounts on different exchanges. This will enable it users to have access to every cryptocurrencies in the market at once with just one account and one kyc. Talking about kyc unlike other exchanges which takes days to review and accept users KYC, SwapZilla has been built with special technology which enables it platform to review and accept or reject kyc which are not up to standard in just seconds.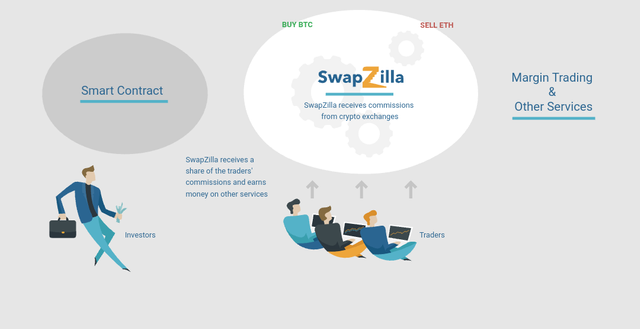 SwapZilla advantages includes Arbitrage trading, margin trading, Mirror trading (copying the strategies of the most successful traders), and every cryptocurrencies available.
SwapZilla has also developed and created it own native token which is called SWZL. The token is currently on sale on the SwapZilla platform. SWZL holders will receive shares of the platform profit and also will be use as services fee. The token will be listed and trading as soon as it trade ends.
ROADMAP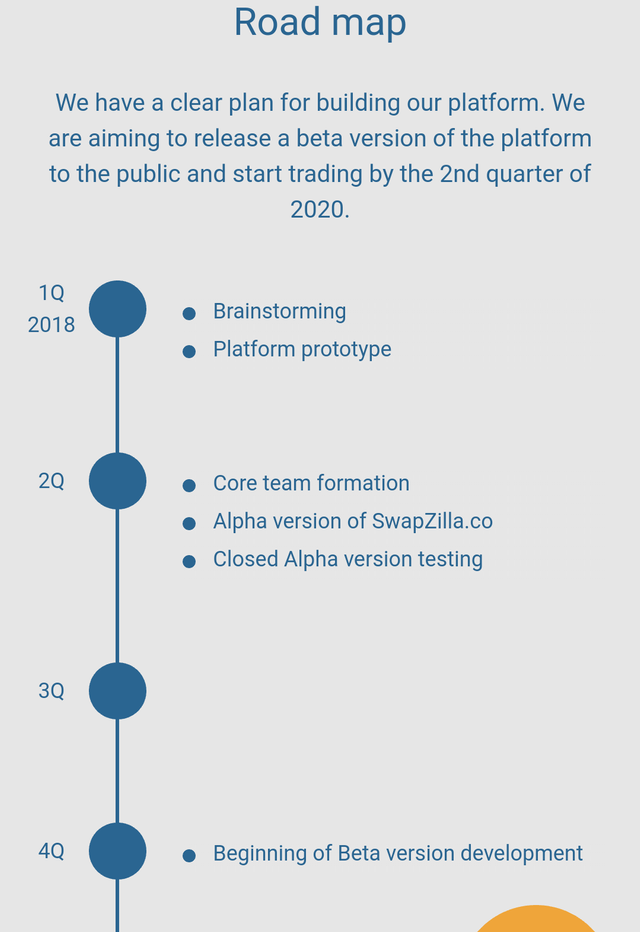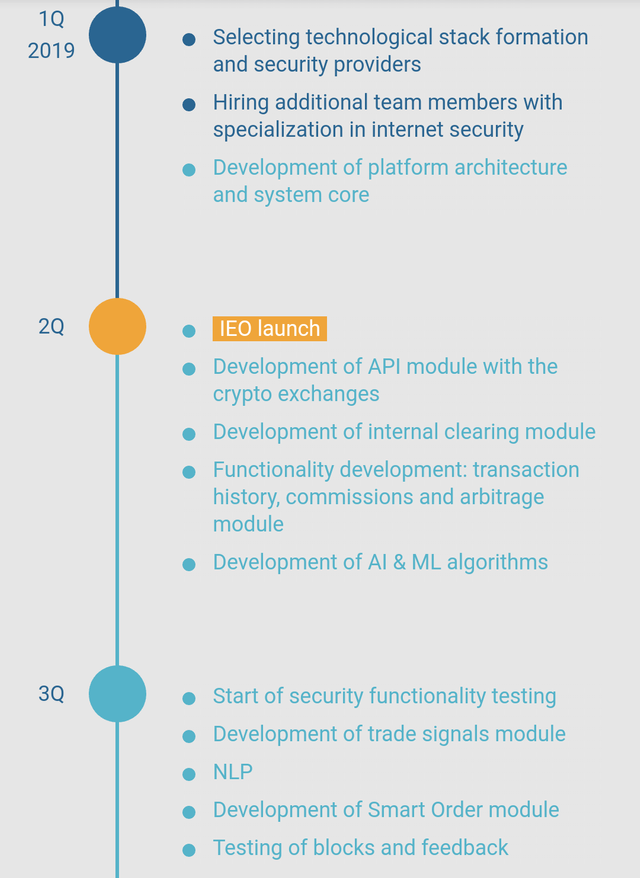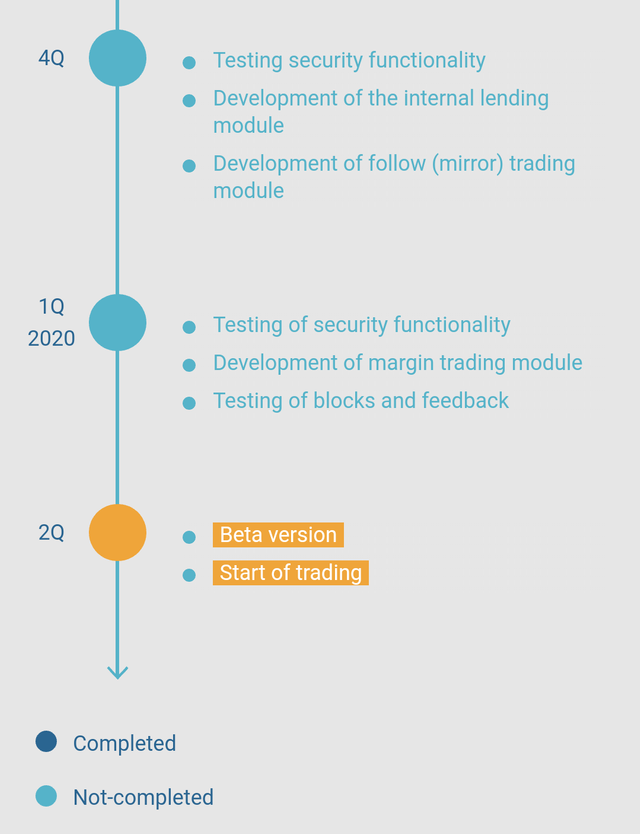 TEAM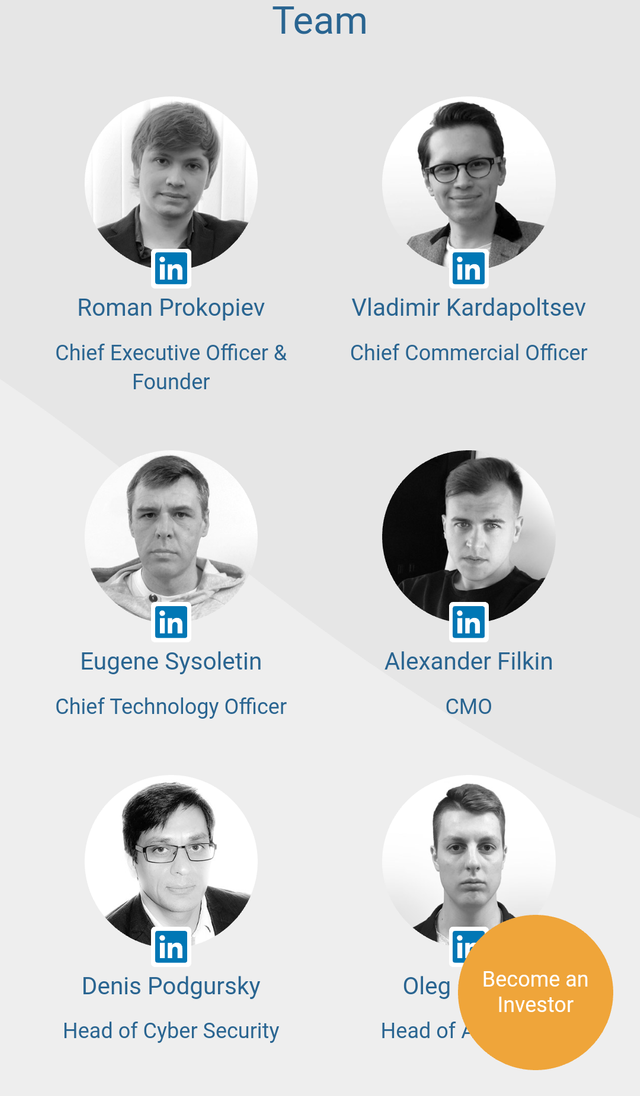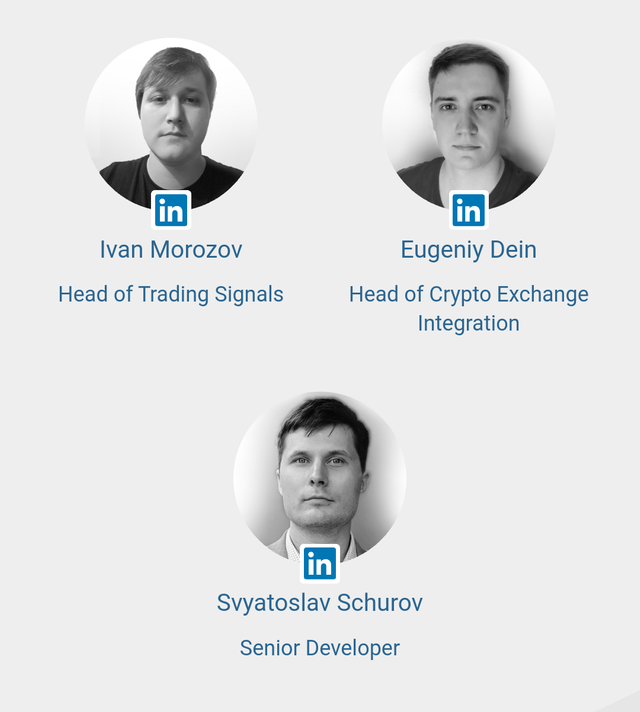 For more information about SwapZilla, please visit the links below;
Website: https://www.swapzilla.co/
Whitepaper: https://www.swapzilla.co/WhitePaper-eng.pdf
Telegram: https://t.me/SwapZilla
Twitter: https://twitter.com/swapzillaco
Facebook: https://www.facebook.com/SwapZilla-2335457683242053
AUTHOR'S DETAILS
Bitcointalk Username: Oluwatimi
Bitcointalk profile URL: https://bitcointalk.org/index.php?action=profile;u=1916121