[Day 5] 7 Things To Consider When Trading -- #5. Protect Your Capital
Yesterday I spoke about having sufficient capital for trading. This is important if you want to make real profits and potentially be your own boss. There is no way you'll make $1,000-$2,000/mo. in profits if you plan to only invest a few hundred dollars. Also, if your profits are too small then you won't have the drive to continue. The same amount of effort is needed no matter how much capital you chose to invest, so why not make it worth it.
However, using a large amount of capital to trade with can be risky if you don't know what you're doing. Today, I will talk about an important thing that every trader should be doing, setting stop-losses.
My original article can be found here: 7 Things To Consider When Trading
Table of Contents:
Protect your trading capital
Continuous learning
Keep going
Protect your trading capital (set stop-loss)
A good trading capital is essential, but it is also crucial to protect your trading capital. By this, we mean that you need to protect your initial investment and ensure that you do not make huge loses while trading. It takes a lot of time to build a good trading account, and protecting it should be one of your top priorities. However, you should not confuse it with losing trades as its part of the business. In short, you should do proper risk management and ensure that you do not lose your trading capital. Another way to mitigate losing trades is to set stop losses.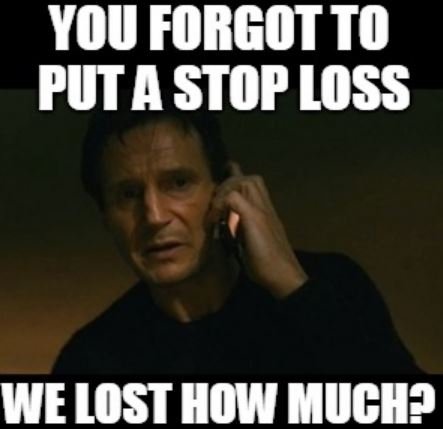 Follow: @altcointrading
YouTube
Reddit
Blogger