After closing down substantially late on Friday, the NASDAQ opened weaker again this morning on Monday which could set off shock waves through global markets. Below is a quick chart displaying the steep losses since Friday: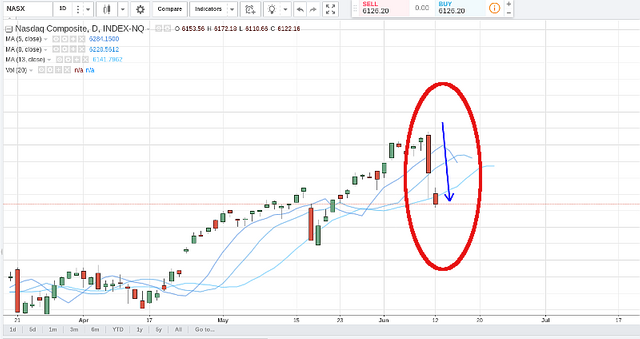 Have no fear, as I'm most certain the PPT will once again come to the rescue. Now may be the time to BTFD.
You can read more here: http://www.marketwatch.com/story/tech-stocks-set-to-slump-again-as-nasdaq-100-futures-drop-1-2017-06-12
Disclaimer: This is not financial advise but is for educational purposes only!