WHY EDC BLOCKCHAIN IS THE BEST BET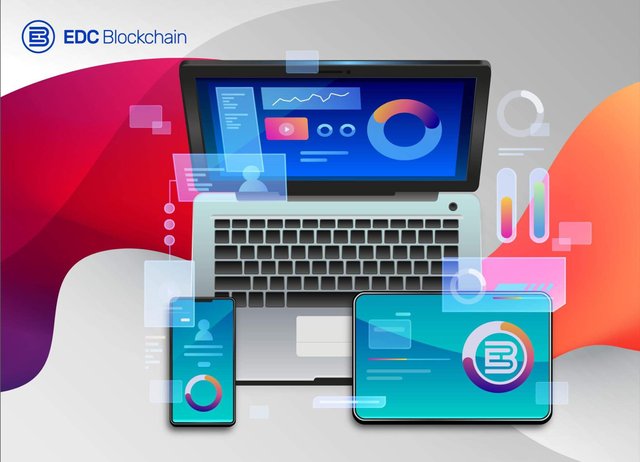 Something that is unique tends to stand out and something with great prospect tends to offer wide use case in all ramifications or in any circumstance it finds itself.
Let's take blockchain as a case study; before now in every centralized system user's data are always at risk of either manipulation from the administrators of that platform or from hackers in the form of phishing or cyber attacks. But with the advent of blockchain technology, it offers a new way, a new concept, one in which users needs not to surrender their private information to any person or platform but rather being the master of their personal data. Also, blockchain made possible the use of private keys, which are used to secure wallets.
Thus, this little brief on blockchain confirms the first statement; that is, every unique project stands out as it offers wide use case. With this in mind, a team of professionals believes that by leveraging the idea of blockchain that indeed it will be possible to create new and amazing services which will help both upcoming businesses and already existing businesses to achieve their aim or scale globally while serving their users right. The name of this project created by these professionals is known as EDC BLOCKCHAIN.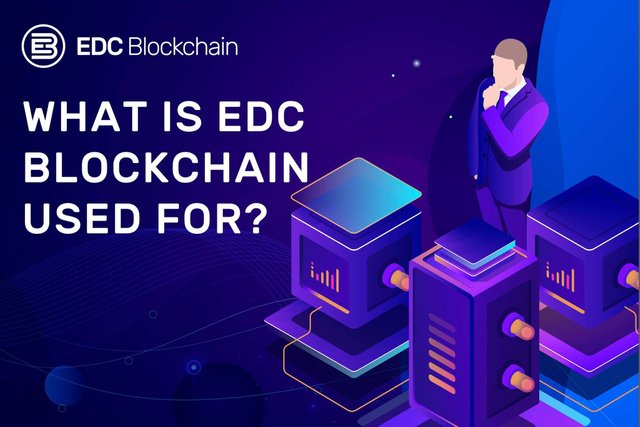 THE POTENTIAL WITHIN EDC BLOCKCHAIN AND ITS AIM OF ENSURING BUSINESSES GROW
EDC blockchain was built by a team of professionals with relevant experience in cryptocurrencies, blockchain, advertising etc thus the reason EDC stands out from other blockchains out there. To ensure there is effective scalability within the platform, EDC uses LPoS (Leased Proof-of-Stake) algorithm to ensure all users irrespective of the number of their coins gets to participate in the affairs of the network which includes mining etc.
Like earlier stated, EDC tends to help both upcoming and existing business to grow, and this is achieved through a process known as "tokenization".
What is tokenization and its benefits?
Tokenization can be seen as a financial opportunity for any project, thus through associated processes take the business in question to greater heights. Tokenization also makes it possible for businesses to use advanced technologies (e.g blockchain) to secure and encrypt all payments, thus leading to more payment methods and higher security.
On the other hand, the benefits associated with tokenization is that it helps owners or businesses to increase their capital, thus leading to more business opportunities as well as increased internal productivity.
Therefore with blockchain technology, it will help provide more security to storage as well as the transfer of funds thereby ensuring optimum performance at all times.
Now the question is, why is EDC blockchain a better choice for the tokenization of businesses?
Where other blockchains or blockchain platforms has limitations in tokenizing businesses, EDC tends to stand out; how?
The team behind EDC blockchain created a feature known as "constructor of coins" which is incorporated into EDC blockchain thus making it possible for business owners to easily and efficiently create a token by request while incorporating it into their businesses. To make it more interesting, these tokens created by business owners can range from a simple token to an advanced token using LPoS algorithm, in addition to this; business owners can also trade their created tokens.
In addition, owing to the fact there is a need for cost-effective processes especially when it comes to businesses, EDC is structured in such a way that any business using its constructor of coins features can perfectly use it without the need to call for external expertise.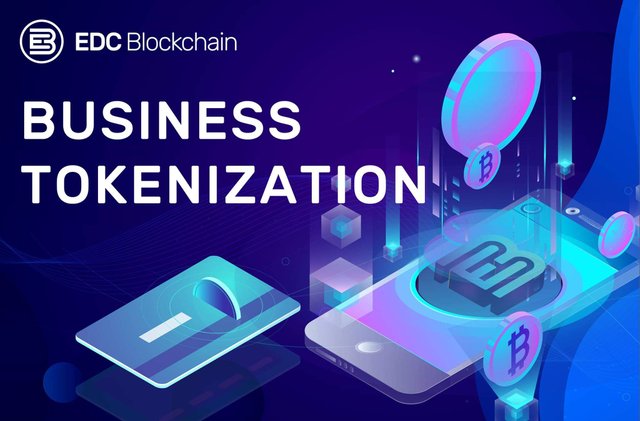 WHY EDC BLOCKCHAIN IS THE BEST BET
Yes, it is true or rather has been proven that tokenization of businesses by the right blockchain platform (in this case EDC blockchain) will play a vital role in helping businesses to grow.
But since there are other blockchains why would EDC be chosen over others?
It can't be argued that any business can be tokenized, so as to increase capital etc in this way being in tune with the happenings of the world, but it is necessary for tokenization of businesses to be done on the right platform.
EDC blockchain is the best bet because it offers a wide range of amazing opportunities; as a business owner, once tokenization takes place on EDC blockchain, the platform will help the said business with the necessary market support as well as helping to list the created token on its partner exchanges.
In conclusion, EDC blockchain is built study thus leading to more than 1 million users. Since EDC is a multi-user platform, in the near future there will be more Implementation in many retail outlets globally.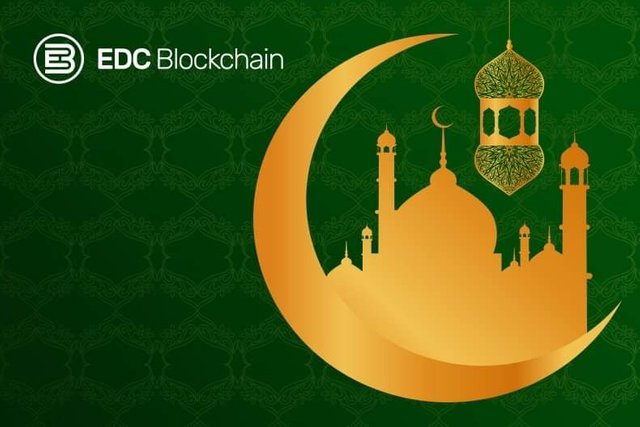 FOR MORE ABOUT EDC BLOCKCHAIN
Exchanges: https://blockchain.mn/exchanges/
Wallets: https://blockchain.mn/wallets/
Telegram: https://t.me/EDCBlockchain
Twitter: https://twitter.com/EDCBlockchain
Facebook: https://www.facebook.com/EDCBlockchain/
LinkedIn: https://www.linkedin.com/company/EDCBlockchain
Instagram: https://www.instagram.com/EDC.Blockchain/
Website: https://blockchain.mn
Whitepaper: https://blockchain.mn/wp-content/themes/blockchain/EDC_Blockchain-presentation_(EN).pdf
Btt: aemma
Btt link: https://bitcointalk.org/index.php?action=profile;u=2328723