If, like me you would like an idea of what your TQS / VIP dividends are worth, you now have a dash where you can get that info! Just visit https://steem.makerwannabe.com/tqdash
Read on to see why.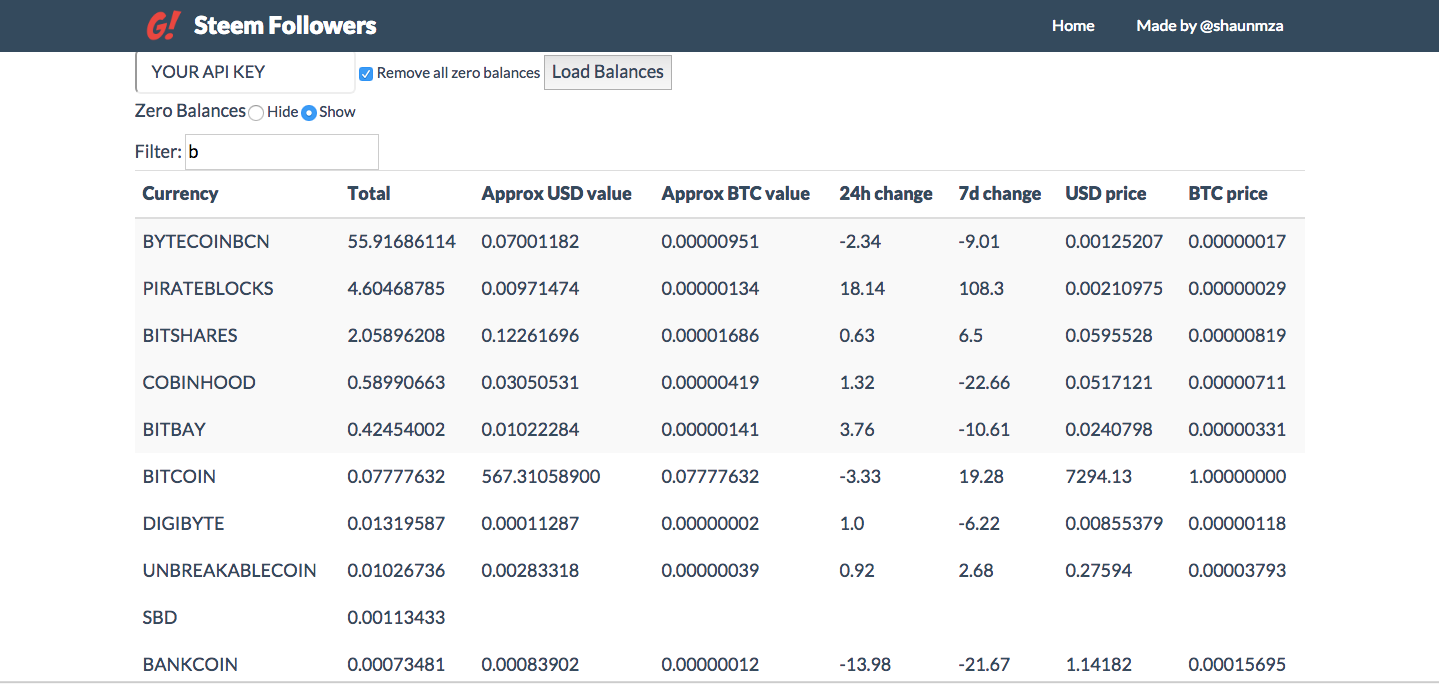 The what
I created this dash to include some of the information I wanted to see. This includes the current USD and BTC price for my 'dust', as well as the approximate USD and BTC value of the holdings.
It makes use of the TradeQwik (https://www.tradeqwik.com/) API
The how
You need to create an API key and make sure it has the 'List Balance' permission.
(This image has all the permissions checked, make sure to just select 'List Balances though!')
To use it create an API key on TQ, under 'Account settings', tick 'List Balance' ONLY and click save.
Now copy that API key and paste it into the text box on my page, click 'Load balances'
This will take a while...
I recommend you select 'Remove all zero balances' if you don't care about coins with zero balances. This prevents them from being added to the table and speeds things up immensely!
More how
All columns are sortable, click on column headings to sort.
You can hide 0 balances, if you brought them in.
For those who mint coins, William suggested his strategy was to mint the coins with the biggest dips, and destroy the ones with the biggest gains, so you have the 24h and 7 day price changes there too, for a quick reference as to which have recently seen good gains.
The values for your portfolio are approximations only, based on prices fetched from coinmarketcap.com
These values do not represent any trades open or closed on TradeQwik at all!
Remember
Remember, API key must have the 'List Balances' permission only, as a safety measure for the paranoid.
The who
Not the band, but you and me!
I built this because I wanted to see more clearly what I had on TradeQwik and what it was worth.
You are free to use it too, bear in mind I just finished it and don't really plan on expanding it much further 😉
Not on TradeQwik? Sign up at https://www.tradeqwik.com/ and see what all the fuss is about!