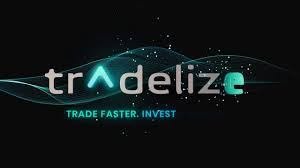 Tradelize Platform is an innovative Platform, in the crypto trading trading industry, built using the Blockchaine technology, the main objective behind this platform is to be a bridge between professional traders and crypto investors, crypto newbie, people without knowledge about digital assets in order to allow them to make profit from the high volatility of the crypto markets and at the same giving them the opportunity to profit from the knowledge of professional trader,and giving more liquid funds to professional to fully profit from the opportunity of the crypto marekts .
What are the problems that crypto investors are facing today when they want to invest into crypto currency ? :

1-The high volatility of the prices of cryptocurrency, what make them unstable and high risk investment risk for crypto investors without defines strategy to profit from the crypto markets .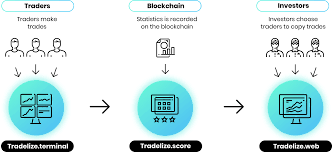 2- The lack of knowledge about Bitcoin and others digital assets, due to the absence of places where to learn about this technology, and this factor exactly stop the large portion of people that are planing to invest in crypto currecny .
3- The absence of a paltform that provide crypto invesotors with definite trading startegy for cryptomarekts provided by professional crypto trader  with a large exprience in the crypto markets and with basics of traditional tarding of stocks and forex markets .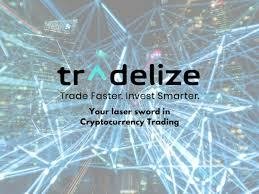 What are the main problems that Professional crypto traders are facing today ? 
1-there is today more then 1504 cryptocurrency listed on coinmarketcap, this digital assets are listed on different exchange service, what means that crypto traders are forced to register different account on different exchange to fully profit from the opportunity of cryptocurrency, this problems is the main factor behind the lose of crypto trades, because it is hard for this traders to manage different account at the same time .
2-The absence of liquid funds for professional traders to take profit from all the opportunity that the crypto markets presents, and also the lack of places where they can get an additional capital to manage more funds,and generate more earnings from this markets .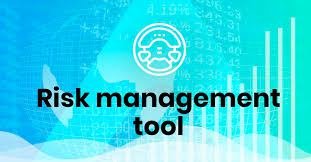 All this problems will be solved by the tradelize platform,that will offer inovative solutions for both, traders, crypto investors, and poeple who wish to get inovlved with crypto currency.
Th Tradelize Token is an ERC20 token built using the Ethereum Blockchain, it is the utility token of this platform, it will be the only payment method that will be used by the users of this crypto platform to pay the fee of this site, this ICO is now in the Presale phase with a bonus of 15% .
For more informations about this project, please watch this video :