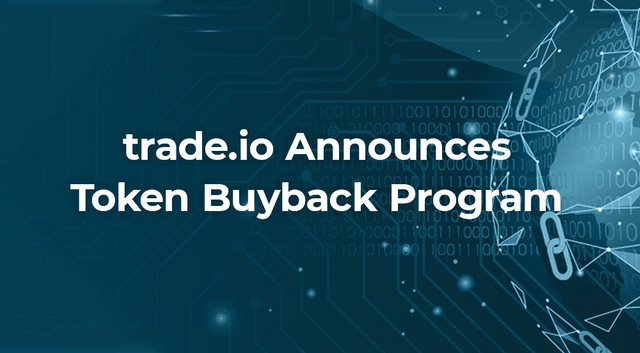 source
It really pays to be diligent in what you do. Last year saw a massive downward trend in the values of most cryptocurrencies. This rendered many projects(especially the over-hyped ones) effectively dead or dying. Anybody who has been in the crypto space for some time knows that it's these hard times that differentiate the true golden projects from the chaff.
Trade.io is one of those golden projects. In case you are hearing about them for the first time, Trade.io is a decentralized cryptocurrency exchange. Trade.io offers lightning-fast execution and a fully customizable interface. That's not all, Trade.io also offers exclusive services such as Liquidity Pool (Get rewarded with daily interest for holding TIOx), OTC Trading, Affiliate Program and even ICO Services. Trade.io even supports FX trading and regularly engages users in large and exciting giveaway competitions such as this.
There is a popular saying
Put your money where your mouth is
Trade.io is doing just that. Maybe it's an anticipatory move, or they are just so confident of their stock rising, but Trade.io leadership has decided to launch a Buy-back program. According to their recent announcement, the Trade.io company aims to repurchase up to 2,500,000 TIOx on the open market or through privately negotiated transactions. TIOx is the custom token of the Trade.io platform.
What this means is that if you've been an active participant in the Trade.io community (early investors, airdrops and other events) you now have the opportunity to sell your tokens at the current market value. This presents a bit of a conundrum though. If the company is buying up its virtual shares, doesn't that mean something good is coming?
Alas, we don't know anything for sure right now. So it's all down to individual preference. Maybe you've managed to accumulate a large number of tokens? feel free to sell.
Trade.io has stated that "The buyback program will be financed through free cash flow and any TIOx purchased as part of this program will be held as treasury tokens." Kindly note that the timing and buy-price under this program is solely at Trade.io's discretion and the buyback program may be suspended or discontinued at any time.
Trade.io recently listed Grin, and are now trading Neo. The exchange just seems to be waxing stronger every day.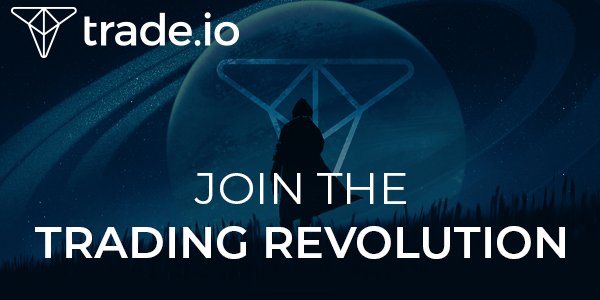 source
You can visit the Trade.io website for more information about the Exchange and their services
Check out the Trade.io BuyBack Program announcement.
Follow Trade.io on Twitter - https://twitter.com/TradeToken
---
DISCLAIMER
The information contained within this post shall not be taken as financial advice. I am not a financial advisor and none of your investment decisions should be carried out based on any information presented here. You can lose all of your money by investing. Endeavour to DO YOUR OWN RESEARCH. The information presented in this article is for educational and entertainment purposes only.