KICK TOKENS WERE JUST ADDED TO TRADE.IO'S EXCHANGE
Trade.io stands out in a market marked by continuous changes. A space dedicated to the exchange of cryptocurrencies in a platform whose vision is to become the leader in the exchange of cryptocurrencies, and with each innovation they come closer to make it a tangible reality.
A large variety of tokens has been listed on the Trade.io exchange, the last acquisition is the KICK token.
To celebrate this new listing, we will be airdropping a total 4,000,000 KICK and hosting a competition of 3,500,000 KICK.
Do you want to participate? All you need to do is read the following image: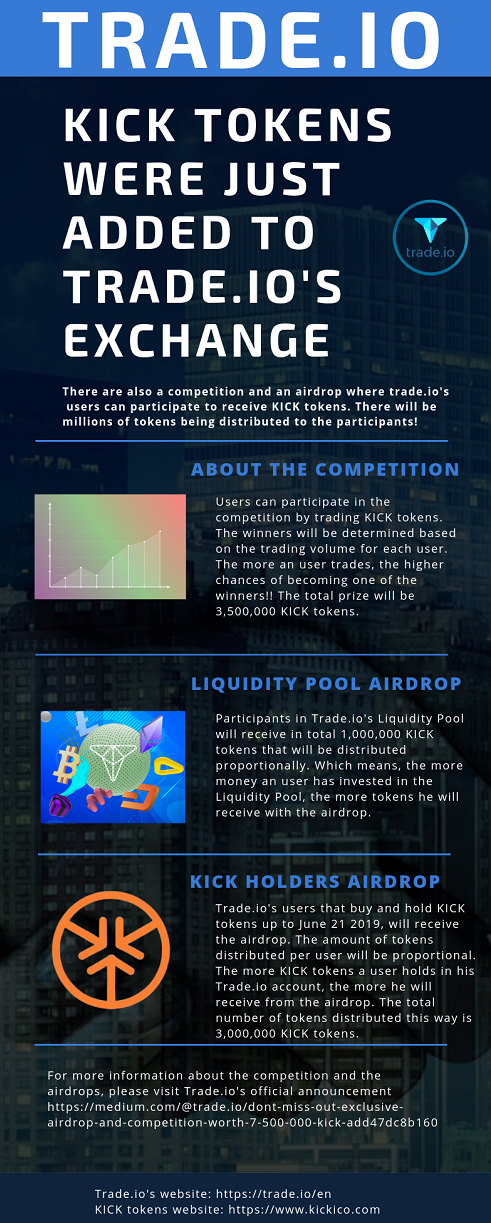 This image can be freely used to promote Trade.io and this airdrop.